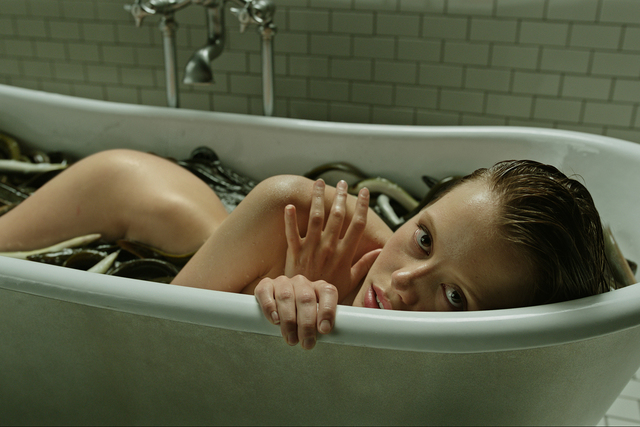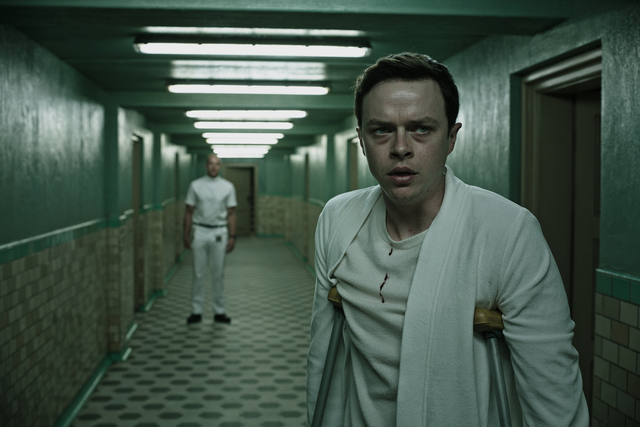 "A Cure for Wellness" should serve as a cautionary tale for every young, upwardly mobile Wall Street-er — at least the few who care about their souls.
Say you're Lockhart (Dane DeHaan) who, despite lacking the seniority or qualifications, is promoted to a corner office when its former occupant dies on the job. And say, during your first meeting with the senior partners at your financial services firm, you're essentially blackmailed into traveling to a secluded spa/sanitarium in Switzerland to retrieve Pembroke (Harry Groener), the company's CEO, so he can sign off on a merger. That should probably raise a red flag or two.
Then say, on the way to the hillside sanitarium, garbage is thrown at the car you're in, and your driver explains, "There's always been bad blood between the villagers and the people on the hill." An alarm bell wouldn't be out of the question.
But when that driver, let's call him Chatty Von Exposition, goes on to tell you that 200 years ago, the baron who owned all the land in the region was so obsessed with maintaining the purity of his bloodline that he wanted to marry his sister, but when the Church forbade it, the baron renounced God, causing the villagers to burn his sister alive in front of him — well, that's probably when you should tell that driver to make a U-turn as you start pursuing a new line of work.
Lockhart, of course, doesn't. Otherwise "A Cure for Wellness" would be a 15-minute movie rather than the interminable 146-minute test of endurance it became.
Instead, while trying to convince Pembroke to return to New York, Lockhart becomes a patient of the institute, which caters to captains of industry as every inch of their corpulent, oft-naked flesh is tended to through steambaths, hydrotherapy, purification treatments and the "transfusions flugel" — the latter of which is something I'm pretty sure I picked up during the opening weekend of our Ikea.
It's painfully obvious from the moment Lockhart arrives that something is amiss — and that's long before he encounters Hannah (Mia Goth), the peculiar young lady who grew up at the spa, the ominous Dr. Volmer (Jason Isaacs) who runs it, and way, way too many eels.
Written by Justin Haythe ("Revolutionary Road") and director Gore Verbinski ("The Ring"), who teamed up on the 2013 disaster "The Lone Ranger," "A Cure for Wellness" is stylish and atmospheric with a look that lands somewhere between "The Grand Budapest Hotel" and a German propaganda film.
It's as beautifully filmed as it is indifferently paced. Granted, the filmmakers were interested in establishing a mood, but one man's "establishing a mood" is far more men's "get to the point already!" Especially when that "point" is a ridiculous ending that would be campy if it weren't so hideous.
There's a very good 80-something-minute movie trapped somewhere in the sprawling morass of "A Cure for Wellness," a movie that's at least an hour too long.
But as it is, "A Cure for Wellness" could serve as a cure for insomnia.
Contact Christopher Lawrence at clawrence@reviewjournal.com. On Twitter: @life_onthecouch.
REVIEW
Movie: "A Cure for Wellness"
Running time: 146 minutes
Rating: R; disturbing violent content and images, sexual content including an assault, graphic nudity, and language
Grade: D+
Now playing: At multiple locations