Delightful 'Chuck' among many new, returning shows
January 10, 2010 - 10:00 pm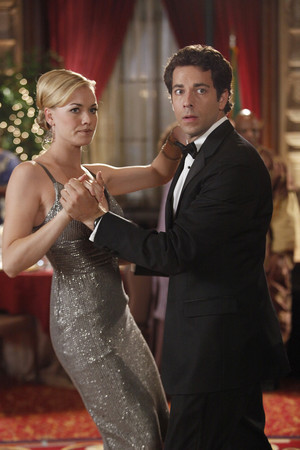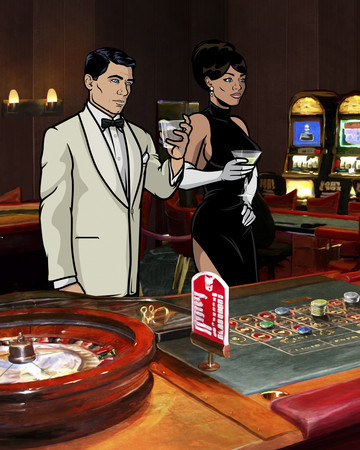 New year. New "Chuck." New Chuck.
It took a while, but Chuck Bartowski (Zachary Levi), the lovable slacker who accidentally downloaded all of the government's biggest secrets into his nerdy little head, is finally back (9 p.m. today and 8 p.m. Monday, KVBC-TV, Channel 3).
But he's hardly the same.
After two seasons of being protected by dreamgirl CIA agent Sarah Walker (Yvonne Strahovski) and seething, grunting Col. John Casey (Adam Baldwin), Chuck is now able to stand up for himself, thanks to the combat skills that downloaded into him in last April's season finale. If he sees a weapon, he's able to flash on the abilities required to handle it like an expert.
Well, most of the time. There are still a few "The Greatest American Hero"-style glitches that keep his powers from working at critical moments. And they might, from time to time, cause him to accidentally kick an annoying Buy More co-worker in the face.
As the team's new boss, Agent Shaw (Brandon Routh), observes after studying Chuck's case files, "Sometimes it sounds like Bond, and other times it's like a Jerry Lewis movie."
Although as delightful as "Chuck" is, it's just one of more than 20 new and returning shows still to come in January.
NEW SERIES
Chuck isn't even TV's only international man of mystery this month.
Suave super spy Sterling Archer (voiced by H. Jon Benjamin) has his share of work problems, whether it's taking orders from his controlling mother/boss, Malory (Jessica Walter) — when she orders him to kill a morbidly obese arms dealer, he grouses, "What, was diabetes busy?"– or working alongside his ex-girlfriend Lana (Aisha Tyler), a fellow spy whose curves make Jessica Rabbit look like Olive Oyl, in the dry, sly animated "Archer" (10 p.m. Thursday, FX).
And Christopher Chance (Mark Valley) puts himself between his clients and danger each week, even though his greatest weapon may be sarcasm, on the fun new thrill ride "Human Target" (8 p.m. Jan. 17 and 9 p.m. Jan. 20, KVVU-TV, Channel 5).
Elsewhere, Lux (Britt Robertson), a 15-year-old tired of bouncing around foster homes, tracks down her mismatched, high-school-fling-having parents — bar owner Nate (Kristoffer Polaha) and morning DJ Cate (Shiri Appleby) — in the likable "Life Unexpected" (9 p.m. Jan. 18, KVCW-TV, Channel 33), which is more "Gilmore Girls" than "Gossip Girl."
The "Battlestar Galactica" prequel "Caprica" (9 p.m. Jan. 22, Syfy) trades life-or-death action for an awful lot of mumbo jumbo about avatars and virtual worlds as the story of the first Cylon devolves into a frakkin' soap opera.
The tale of the legendary gladiator is retold in what has to be its bloodiest — and nakedest — incarnation yet in "Spartacus: Blood and Sand" (10 p.m. Jan. 22, Starz).
First-year lawyers try to survive in one of L.A.'s top firms in the run-of-the-mill drama "The Deep End" (8 p.m. Jan. 21, KTNV-TV, Channel 13).
And "Blue Mountain State" (10 p.m. Monday, Spike) takes a lewd, crude, and allegedly comedic look at college football.
RETURNING SERIES
Jack's back, and he's dragging a revived, New York-based CTU along with him for another harrowing day on "24" (9 p.m. Jan. 17, 8 p.m. Jan. 18, Channel 5).
Campbell Scott, Martin Short, Lily Tomlin and Keith Carradine sign on for another season of twists, turns and double crosses — sometimes just for the sake of having twists, turns and double crosses — on "Damages" (10 p.m. Jan. 25, FX).
Bill (Bill Paxton) mulls a run for state senate while once again trying in vain to keep his wives in line in "Big Love" (9 p.m. today, HBO).
"American Idol" (8 p.m. Tuesday and Wednesday, Channel 5) trades judge Paula Abdul for Ellen DeGeneres, which should lead to fewer laughs, and "Project Runway" (10 p.m. Thursday, Lifetime) sashays back to New York.
USA brings back three of its top dramas — "Burn Notice" (10 p.m. Jan. 21), "Psych" (10 p.m. Jan. 27) and the new "White Collar" (10 p.m. Jan. 19) — for the second half of their seasons, while TNT does the same with "Leverage" (10 p.m. Wednesday).
Showtime's bawdy ladies are front and center in "Secret Diary of a Call Girl" (10 p.m. Jan. 25) and "Tracey Ullman's State of the Union" (10:30 p.m. Jan. 25).
And after "The Jay Leno Show" pushed it off the NBC lineup, "Southland" (10 p.m. Tuesday, TNT) moves to cable — premiering with last year's seven episodes, followed by six new ones — directly opposite Leno. If there's any justice, the engaging cop drama will earn a little ratings vengeance.
Christopher Lawrence's Life on the Couch column appears on Sundays. E-mail him at clawrence@ reviewjournal.com.