Documentary looks inside Warren Jeffs' scary world — VIDEO
October 8, 2015 - 12:52 pm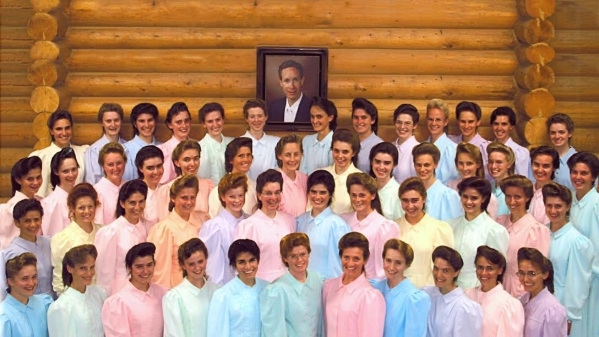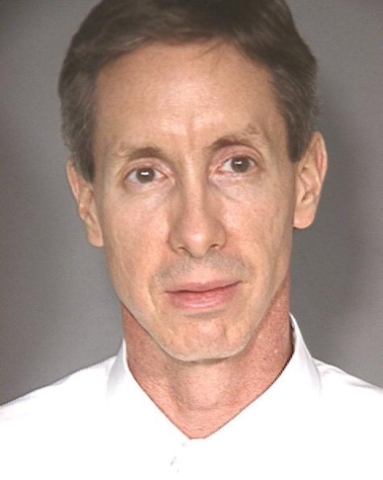 Just in time for Halloween, Showtime is unleashing one of the creepiest, most depraved characters you'll ever see on television:
Unlike the hunky rebel portrayed by "Scandal's" Tony Goldwyn last year in Lifetime's "Outlaw Prophet: Warren Jeffs," the imprisoned leader of the Fundamentalist Church of Jesus Christ of Latter-day Saints is presented in full-on bogeyman mode in the documentary "Prophet's Prey" (9 p.m. Saturday, Showtime).
Written and directed by Amy Berg, the Oscar-nominated filmmaker behind "Deliver Us From Evil," which told the story of pedophile priest Oliver O'Grady, "Prophet's Prey" is a haunting tale of unrelenting awfulness. Lives are ruined and families are torn asunder in the polygamous strongholds of Colorado City, Ariz., and neighboring Hildale, Utah, as the result of Jeffs' whims.
Like every good movie monster, Jeffs remains hidden throughout most of the documentary. We're shown photographs of him, both as a child and with several of his child brides. Audio recordings of his now ghoulish-sounding lectures are interspersed throughout. But the polygamist sect leader, who would end up wedged between Osama bin Laden and James "Whitey" Bulger on the FBI's 10 Most Wanted List before his arrest in 2006 during a traffic stop just north of Las Vegas, is largely absent for much of the film. Instead, Berg relies on interviews with family members and former friends in the bare-bones, no-frills doc. It's an approach that proves far more chilling than Lifetime's salacious efforts.
Contributing to the documentary's horror-movie feel, investigator Sam Brower — who wrote the book on which the movie is based and whose inquiries, along with those of author Jon Krakauer, are the driving force of "Prophet's Prey" — presents the ruins of the Alta Academy in Sandy, Utah, like something out of "Ghost Adventures."
Nephew Brent Jeffs discusses the "brainwashing" that took place at the FLDS school, where Jeffs served as principal. He also describes his uncle's predatory ways and seeing traumatized children, who'd spent time with Jeffs behind closed doors, leaving his office. The look on their faces, he says, was like "having your soul ripped out of your body."
Jeffs molested him as well, Brent says. And Ron Rohbock, the former head of security for the FLDS and a key participant in "Prophet's Prey," says he later learned Jeffs had raped Rohbock's daughter in that office.
Rohbock goes on to all but accuse Jeffs of murdering his father, FLDS leader Rulon Jeffs, after Jeffs had impregnated one of the young women he insisted his father marry. "So Rulon had to die. He had to," Rohbock offers. "All they had to do was feed him the wrong things, which they did."
Janetta Jessop, identified as Jeffs' 63rd wife, recalls being woken by her mother and hurriedly dressed so Jeffs could propose to the teenager. "I feel like being married at 16 took away my entire life," the young woman says. "Giving all that up at 16, I feel like, from that point on, my entire life's been chaos."
As terrible as all that is, though, it takes a backseat to the audio snippet of Jeffs' having sex with his 12-year-old "bride." It only last a few seconds, and the clip apparently is among the least graphic segments of the tape that was deemed so inflammatory, it was ruled inadmissible during Jeffs' Utah trial. But it's devastatingly upsetting.
"Prophet's Prey" also focuses on Jeffs' increasing paranoia as he bans pets, toys, games and media among his flock. One of his sisters, Elaine Anderson, recounts his "imposing all kinds of tyrannical, mind-control things on the congregation," while his nephew, Thomas Jeffs, tells stories of the forced labor that saw members as young as 13 made to work 20 hours a day. It even indirectly blames an FLDS subsidiary for the Space Shuttle Challenger disaster.
The child abuse, though, will stick with you in unsettling ways. By the time "Prophet's Prey" shows an imprisoned Jeffs admitting he's a fraud and behaving bizarrely in his tiny cell, it isn't an ideal ending. But it's the best the judicial system has allowed.
Contact Christopher Lawrence at clawrence@reviewjournal.com. On Twitter: @life_onthecouch