Downtown Las Vegas' adult-friendly Eclipse Theater finally opens
December 8, 2016 - 9:02 am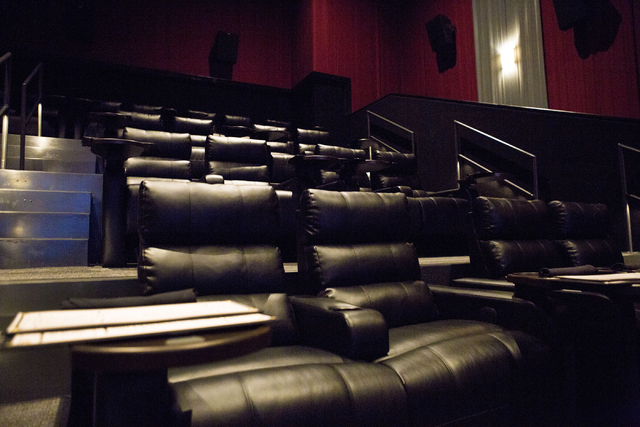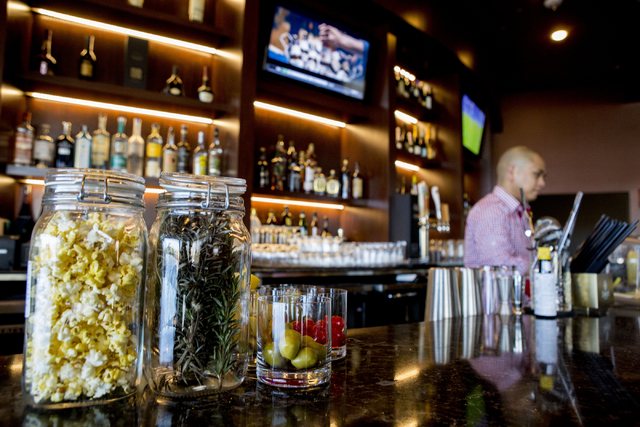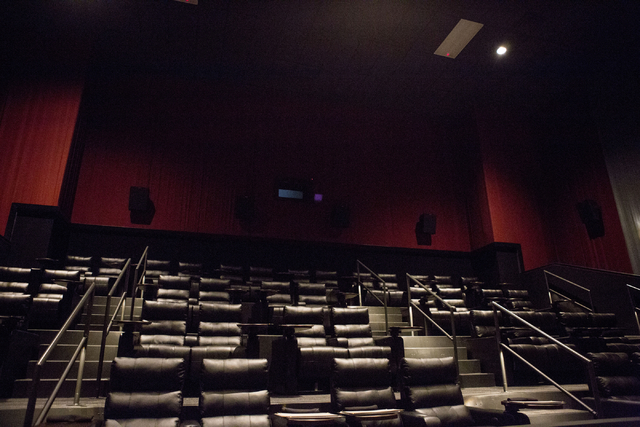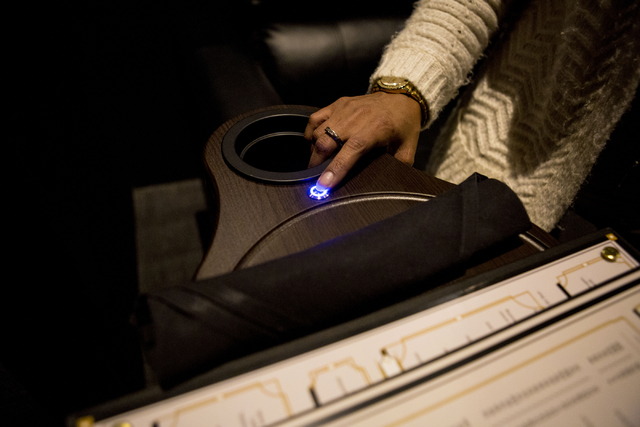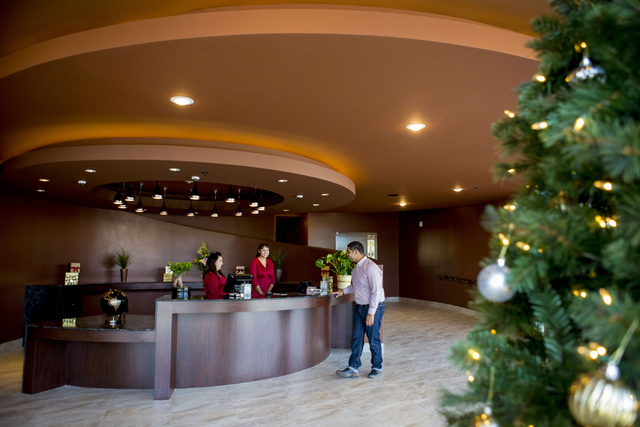 It's the movie theater you've been waiting for.
Literally and figuratively.
After a weeklong test run, Eclipse Theaters, 814 S. Third St., is celebrating its grand opening on Thursday, more than two years after its first announced opening date. And, in many ways, it's what the Regal Cinemas at Downtown Summerlin could have — and probably should have — been.
We were all so innocent when Downtown Summerlin opened in the fall of 2014. Recliners, cocktails and hummus? At the movies? The whole thing seemed so fancy, it was what flying Pan Am in the '60s must have felt like.
But now that the valley nearly has more theaters with booze and/or recliners than not, Eclipse is here to up the ante with recliner-side service. Simply push a button at your seat, before or during the movie, and that auditorium's dedicated server will bring you the likes of Maine lobster rolls ($18) or Wagyu burgers ($18) from a menu prepared by Robert Neese, executive chef at The Smith Center. Or, if you're in the mood for a drink, Eclipse offers everything from beer ($6-$12) to a serrano chili margarita ($14) to a bottle of Cristal ($395).
The theater's liquor license requires patrons to be at least 21 to enter each of the eight auditoriums, which range in size from 33 to 55 seats.
"I know that there is conversation about (that) changing very, very quickly," said Ryan Stock, Eclipse's executive director of operations.
Hopefully, it won't. That was one of the best things about the multiplex at Town Square when it was the first in the valley with a liquor license. Even if they didn't drink, adults were choosing the 21-and-older screenings just to seek refuge from babies and teenagers.
"We've already gotten a lot of comments that people are really happy about that and think it's a nice change of pace," Stock acknowledged. "So we're going to certainly feel out the market. And who knows? That might be something that we stick with."
On Tuesday, I was one of five people watching the 7:30 p.m. screening of "Doctor Strange," which isn't a terribly bad turnout on a weeknight for a movie that's been out for a month in a theater that isn't advertising the fact that it's open.
The valet-only garage ($10) is going to be your best bet. Street parking isn't exactly convenient, especially during matinees. A sign posted across from the main entrance noted two-hour parking from 8 a.m. to 6 p.m. except Sundays and holidays. And the theater is in a residential neighborhood that could generously be described as "pre-gentrified."
After purchasing my $18 ticket — matinees are $16, $1 more at each level than Downtown Summerlin — I was greeted no less than three times on the way to my assigned seat, which had a food menu, a drink menu and cloth napkin waiting on the tray table.
A few moments later, I was dining on crispy chicken lollipops tossed in a sweet Thai chili sauce ($12) and house-made ranch potato chips served with smoky ancho chili sauce ($5). From the handcrafted cocktail menu, I chose the King of Pop ($10), which is buttered popcorn-infused Flor de Cana four-year rum and Pepsi, garnished with three pieces of popcorn. Because, really, how could you not?
The chicken was delicious, the chips weren't anything special and the drink tasted like the first sleepover you had after discovering where your parents hid the key to the liquor cabinet. Honestly, it's the sort of thing you drink mostly to say that you did.
There's plenty of space between the first row of seats, which may be the nicest of any theater in the valley but don't recline as far as most, and the screen, which despite the 4K laser projection looks average at best. That's because the theaters were designed to also host intimate concerts and other small events.
In a nod to both of Eclipse's purposes, the main wall is lined with paintings of Robin Williams, Marlon Brando in "The Wild One," Heath Ledger's Joker and Sylvester Stallone in "Rocky," as well as Jimi Hendrix and John Lennon. Stock said the idea behind Eclipse's design was to make moviegoers "really feel as if you're walking almost into one of these beautiful hotels on the Strip."
As for the movies Eclipse is opening with on Thursday, let's just say there's plenty of room for improvement.
Newcomers "Nocturnal Animals" and "Miss Sloane" are the types of films the upscale multiplex should be booking. Newcomer "Office Christmas Party" is there to make money. But holdovers "Doctor Strange," "Bad Santa 2," "The Accountant" and "Rules Don't Apply" aren't going to generate much excitement.
"From a movie product standpoint, it by no means is ideal," Stock admitted.
But a little movie called "Rogue One: A Star Wars Story" opens next Thursday. And there are tinier, more interesting films on the way.
"Because we are a smaller company, we have the ability to be able, and we certainly anticipate on having some alternative programming that maybe you wouldn't see at your average theaters," Stock said. "That's very much in the plan."
Contact Christopher Lawrence at clawrence@reviewjournal.com. On Twitter: @life_onthecouch.