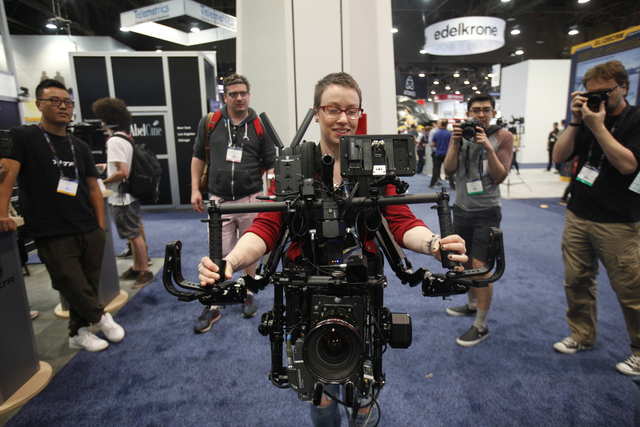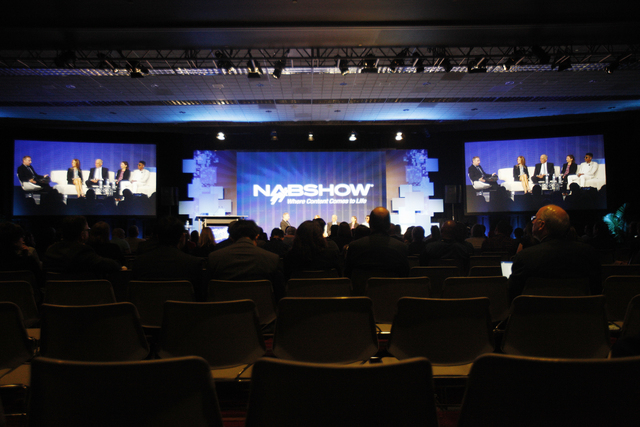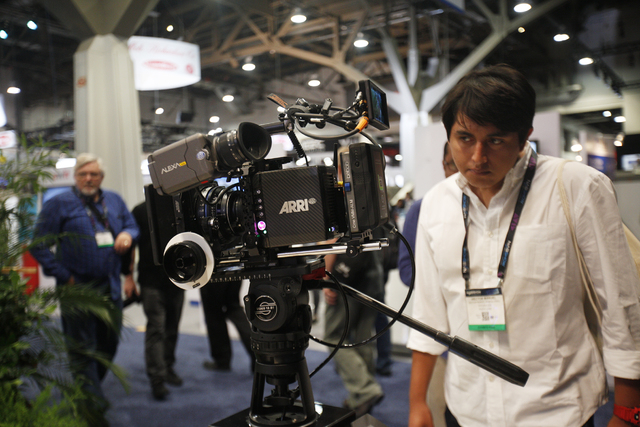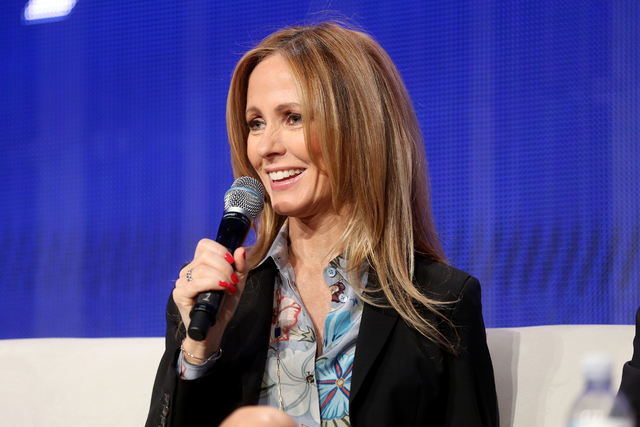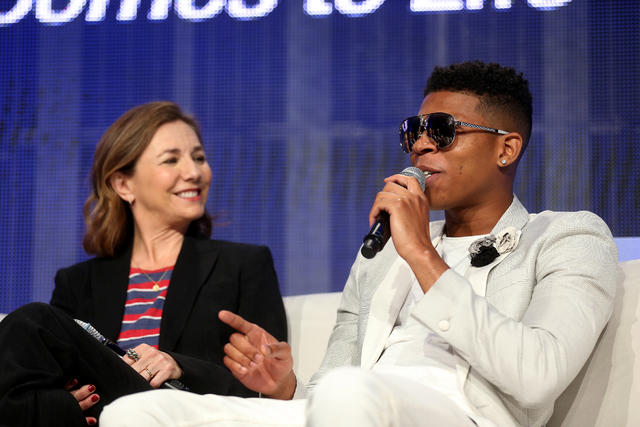 Four years ago, Bryshere "Yazz" Gray was fired from a Pizza Hut.
Now, in his first acting role as Hakeem Lyon on Fox's "Empire," he's spending hours in an on-set hot tub with Naomi Campbell before drying off and hustling to a recording studio to work with Timbaland.
That's the power of broadcast television.
Fox brought Gray to the National Association of Broadcasters Show on Tuesday to salute network TV's most recent cultural phenomenon. During the same panel, Fox executives touted some of the network's upcoming pilots and special events, such as the return of "Prison Break," and provided an update on the future of "The X-Files."
Also on Tuesday, ESPN Radio's Mike Golic and Mike Greenberg were inducted into the NAB Broadcasting Hall of Fame during a luncheon at Westgate Las Vegas. Sessions inside the Las Vegas Convention Center were dedicated to the technology behind "The Jungle Book" and "Deadpool," the making of Key and Peele's upcoming comedy "Keanu" and the editing of best-picture nominees "The Big Short" and "The Revenant."
The day offered one last burst of Hollywood before the convention's highlights shift to drier material. Whereas Gray led attendees in a call-and-response of "Empire's" infectious "Drip Drop," today's most noteworthy panel will be a question-and-answer session with FCC Chairman Tom Wheeler.
He is not expected to rap.
"It's essential to us that the show is both wildly entertaining and always about something," said "Empire" showrunner Ilene Chaiken.
The hip-hop drama debuted last year and went on to become broadcast television's most popular series other than "Sunday Night Football" among viewers aged 18-49, aka the only viewers advertisers really care about.
The soapy "Empire," which counts Rancho High School grad Ne-Yo among its music producers, is keeping Fox's ratings afloat the way "American Idol" once did.
Featuring a cast led by Terrence Howard and Taraji P. Henson and made up almost exclusively of African-Americans, the drama has been held up as a shining example that diversity can and does pay off.
"I think the success with a diverse cast has opened the eyes of networks to the possibility that there's a very underserved population of TV viewers out there who are interested in seeing shows that reflect more about their experience," said Gary Newman, chairman and CEO of Fox Television Group.
Dana Walden, Newman's professional partner who shares the same titles, cautioned that diversity has to start behind the cameras. With every pilot 20th Century Fox Television produces for an outside network, Walden said the company receives a mandate insisting on a diverse cast.
"That's really retrofitting a project to check boxes," she explained. "When we are in development, it has to start at the very beginning with the characters."
Diversity also is an important part of "Star," another musical drama in the works from "Empire" co-creator Lee Daniels. Starring Queen Latifah and Benjamin Bratt, "Star" follows the rise of three young women who form a musical group. "It's all about the journey of what would you do," Newman said. "What would you sacrifice to have fame?"
The network also is developing a "Lethal Weapon" series with Damon Wayans in the Danny Glover role and what Walden called "a really scary, visceral" reboot of "The Exorcist."
Following its successful "event series" returns of "24" and "The X-Files," Fox is bringing back the original cast of "Prison Break" for a limited run.
Walden called the "24" reboot starring "Straight Outta Compton's" Corey Hawkins "fantastic." Known as "24: Legacy," the drama will retain the original's production team, with Kiefer Sutherland working behind the scenes as an executive producer. "It's an exciting project," she said.
Responding to a shout from an audience member, Walden did her best to reassure a fan that he hadn't seen the last of FBI agents Mulder and Scully.
"We want to do more 'X-Files,' " she said. "This is just about Chris (Carter) and David (Duchovny) and Gillian (Anderson) clearing their schedules and having some time to get back together. Genuinely, everybody wants to do it. We just have to find the right opportunity."
Contact Christopher Lawrence at clawrence@reviewjournal.com. On Twitter: @life_onthecouch