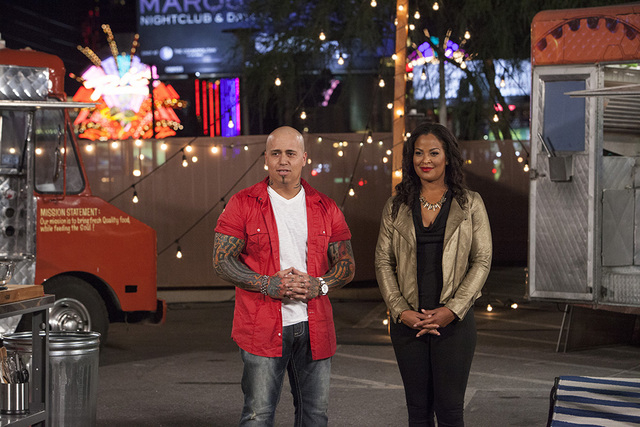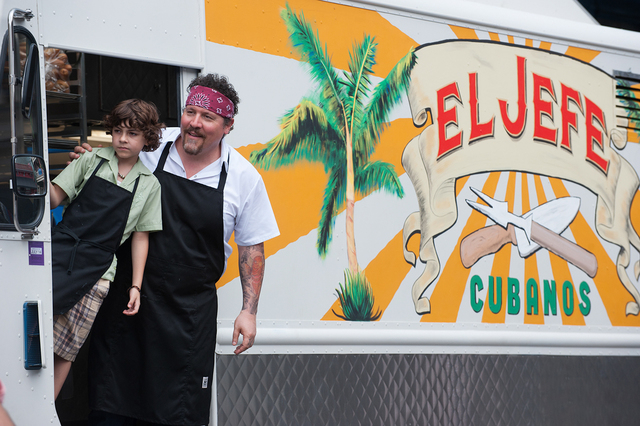 Considering that he's capable of cranking out bajillion-dollar juggernauts like the first two "Iron Man" movies, you can't expect Jon Favreau to think small.
Still, it would be nice if he did it more often than every other decade.
Favreau wrote, directed and stars in "Chef," a throwback to the days when he was being so money without even knowing it around all the beautiful babies in 1996's "Swingers."
Opening Friday, it's the story of famed L.A. chef Carl Casper (Favreau), who's stuck cooking the same dishes, night after night, because his boss (Dustin Hoffman) doesn't like change.
After a bad review slamming those conventional dishes, a very public Twitter feud with a popular blogger (Oliver Platt) and an altercation between the two that goes viral, Carl finds himself out of work with zero prospects.
On a trip to Miami with his ex-wife (Sofia Vergara) and their 10-year-old son Percy (Emjay Anthony), Carl goes hat-in-hand to see her ex-husband (Robert Downey Jr. in a delightful cameo), who gives him a food truck so beat up and grimy, you wouldn't even want to cook meth in it.
Following some elbow grease from Percy, Carl and his friend and grill chef Martin (John Leguizamo), the three set up shop in Little Havana and work out the kinks in the menu.
The Miami scenes feel like a similar episode of FX's "Louie," with Favreau celebrating the little joys that make the city so exotic. Heck, maybe it's the goatee, but Favreau even comes off a bit like Louis C.K.
While driving the truck back to L.A., Carl and Percy rebuild their fractured relationship through the joys of great food, whether it's stopping for beignets on New Orleans' Frenchmen Street or fine meat at Austin's Franklin Barbecue.
Fittingly, the whole thing probably cost less than the catering budget on one of those "Iron Man" movies.
Throw in nice supporting turns from Bobby Cannavale and Favreau's "Iron Man 2" co-star Scarlett Johansson, and "Chef" is full of people you want to spend time with.
It's all just really likable.
Which is a lot more than you usually can say about a summer movie.