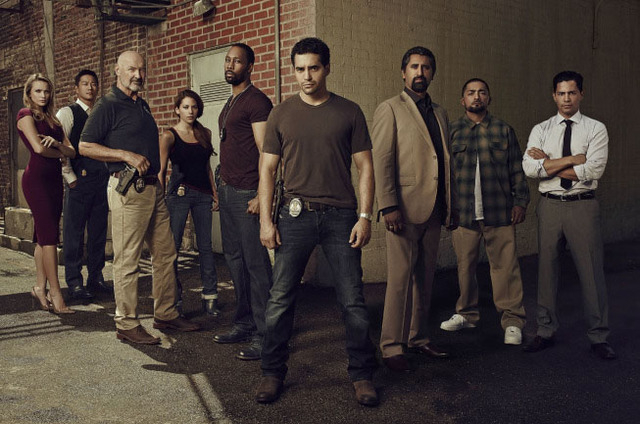 They plant evidence and taser a suspect's genitals till he pees himself.
Twice.
What in the name of Vic Mackey is going on here?
"Gang Related" (9 p.m. Thursday, KVVU-TV, Channel 5) is the gritty new drama that follows Ryan Lopez (Ramon Rodriguez), who's torn between his duties as a member of L.A.'s Gang Task Force and his ties to Los Angelicos, the neighborhood gang of his youth.
Well, it's not HBO gritty. Or FX gritty. Or even AMC gritty.
But it's still fairly gritty by network standards.
Which is part of the problem.
There's only so far you can go on networks. Even Fox. That's why some of the hard-hitting dialogue comes out like this: "Lemme ask you something. If a tree falls in the woods and no one's around to hear it scream like a little bitch, does it still make a sound?"
Sigh.
Still, "Gang Related" is a nice try by Chris Morgan, who's written five of the seven "Fast and Furious" (or "Fast & Furious," it keeps changing) movies.
"Gang Related" feels a bit like that franchise, with its multi-culti cast that includes "Fast" co-star Sung Kang.
And it's always nice to see "Lost's" Terry O'Quinn show up, in this case as the leader of the task force that also includes actor/Wu-Tang-er RZA.
"Gang Related" isn't about to give "The Shield" a run for its dirty money. But it's not bad. Especially for summer TV.