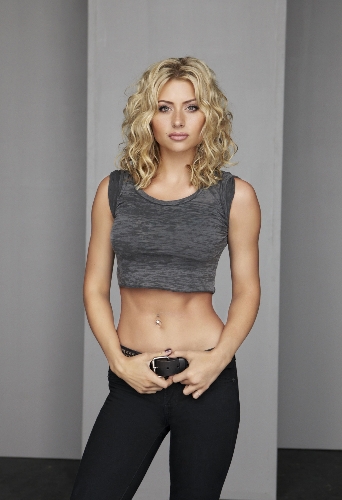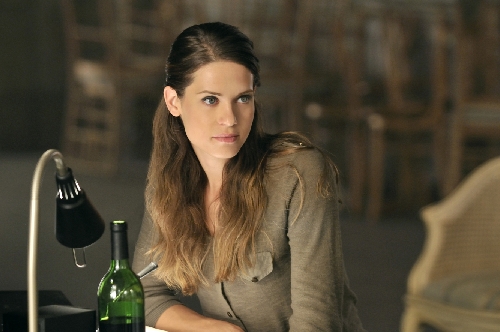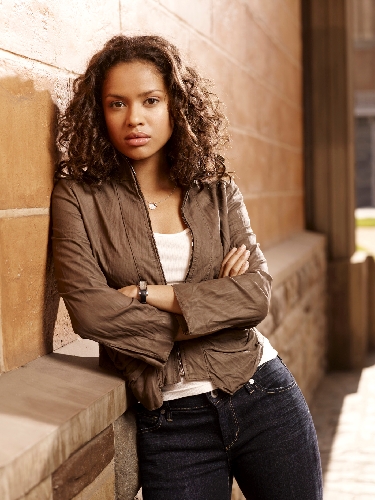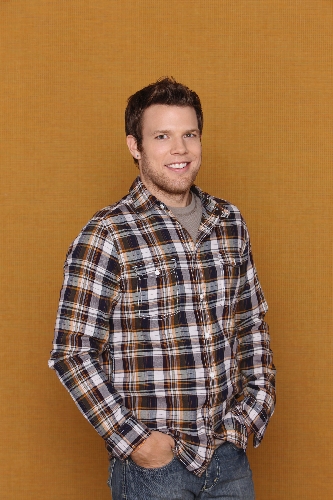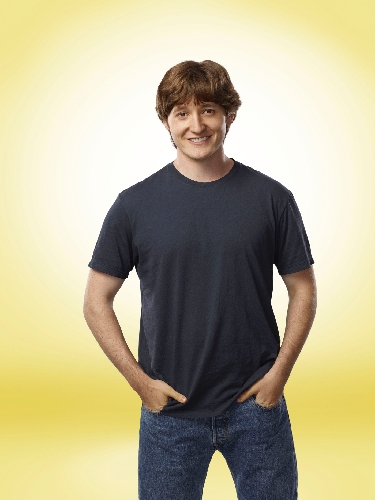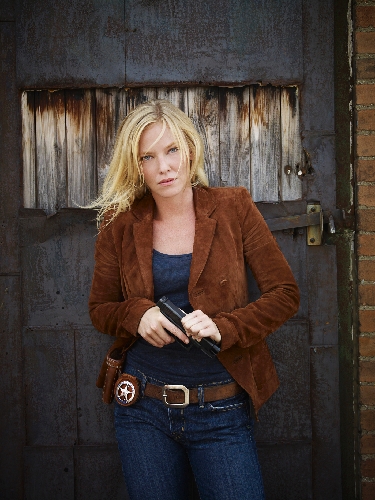 Timing, as they say, is everything.
This column was going to be a victory lap of sorts for Fox's "Lone Star" and its charismatic lead, James Wolk, who had critics tripping all over ourselves declaring him the breakout star of the fall.
The season's most acclaimed network drama, "Lone Star" felt like the sort of smart, challenging series you'd see on FX. Then it drew an FX-sized audience, with Bristol Palin and "Dancing with the Stars" quickstepping all over it in the ratings. ("Dancing" having now joined hard-core porn as the only two arenas in which you can be labeled a "star" simply for having had unprotected sex.)
Sure, it's disheartening to call "Lone Star" one of the best things you can watch on TV only to have it disappear in a flash. Having learned from that, "Jersey Shore" is now one of the best things you can watch on TV.
There's little doubt that Wolk will land on his feet, but until then, here's a look at the fall's other bright, shiny new faces. Some of them have been around longer than others. And a few of them still may be around by the time you read this.
Aly Michalka
Role: Marti Perkins, the townie, pre-law student on the cheerleading drama "Hellcats" (9 p.m. Wednesdays, KVCW-TV, Channel 33)
Where you might have seen her: the movie "Bandslam," the pop duo Aly & AJ
While "Hellcats" has plot holes so big you could do a tumbling run through them and often works better with the sound off, Michalka has an undeniable star quality. Granted, she mostly stands out because her Marti is so working class, the poor thing can't even afford anything to cover her midriff — all her shirts run out of material about two-thirds of the way down. But I haven't heard anyone complaining.
Jason Ritter
Role: Sean Walker, the Everyman — think Jack Bauer without the training or the scowl — thrust into a global conspiracy, on "The Event" (9 p.m. Mondays, KSNV-TV, Channel 3)
Where you might have seen him: CBS' "The Class" and "Joan of Arcadia"
"The Event" jumps through time faster than "Bill & Ted's ADHD Adventure" — six hours ago, last week, 1944, Arbor Day, your cousin Kitty's wedding day — but Ritter, the son of John and grandson of Tex, is likable enough to hold the whole thing together. At least for the time being.
Scott Caan
Role: Danny "Danno" Williams on the high-octane remake "Hawaii Five-0" (10 p.m. Mondays, KLAS-TV, Channel 8)
Where you might have seen him: the "Ocean's Eleven" franchise, "Entourage"
Like Ritter, Caan isn't exactly new at this. And he, too, is following in his father's footsteps — in this case, the great James Caan's. But he's a revelation here, bringing a welcome tough-but-sensitive bit of wise-assery to what could have been a thankless role. And the disgust he shows every time his Danno is told to "book 'em" is priceless.
Lyndsy Fonseca
Role: Alex, the former homeless junkie helping bring down the spy agency known as Division from the inside, on "Nikita" (9 p.m. Thursdays, Channel 33)
Where you might have seen her: "Desperate Housewives," "How I Met Your Mother"
As Nikita, co-star Maggie Q may be generating the most buzz, but Fonseca comes across as the sort of stunning young ingenue the old WB network used to fight Pauly Shore for down at the Greyhound terminal. After a quick Googling, though, I realized I've spent the past five years watching her sitting on a couch, listening to that windbag Ted Mosby drone on about the world's … longest … love story on "HIMYM."
Gugu Mbatha-Raw
Role: Spy-turned-caterer-turned-spy Samantha Bloom on the globe-trotting espionage drama "Undercovers" (8 p.m. Wednesdays, Channel 3)
Where you might have seen her: "MI-5" and "Doctor Who" in her native England
"Undercovers" is full of outlandish scenes — such as the one in which Samantha readies and launches a shoulder-fired missile with one hand while steering through a high-speed chase with the other — but the hardest thing to believe is that anyone would ever put the adorable Mbatha-Raw in harm's way.
Jake Lacy
Role: Oddball fiance Casey on the relationship comedy "Better with You" (8:30 p.m. Wednesdays, KTNV-TV, Channel 13)
Where you might have seen him: the 2010 Columbia thesis film "C'est Moi" (yes, really)
"Better With You" has had a pretty uneven start, but Lacy has been responsible for some truly uproarious moments. That's to be expected, though, as he approaches all his scenes like an 8-year-old hopped up on growth hormones and Sugar Smacks.
Lucas Neff
Role: Jimmy Chance, the pool cleaner learning to parent the infant he fathered during a one-night stand with a serial killer, on the riotously funny "Raising Hope" (9 p.m. Tuesdays, KVVU-TV, Channel 5)
Where you might have seen him: Chicago productions of "Hamlet" and "Talk Radio"
Everything about "Raising Hope" feels wildly original, with a sense of discovery that's only helped along by its out-of-nowhere star. As Jimmy, Neff is so fresh out of the box, he still has that new actor smell.
Kelli Giddish
Role: U.S. Marshal Annie Frost on the fugitive apprehension drama "Chase" (10 p.m. Mondays, Channel 3)
Where you might have seen her: "All My Children," Fox's "Past Life"
As Annie, the Georgia-born Giddish has a believable working knowledge of both outlaw tracking and Waylon Jennings. She's just the right mix of hard and soft, like one of those fancy cheeses you read about. And having her chase you is the sort of thing that would make running seem worthwhile.
Christopher Lawrence's Life on the Couch column appears on Sundays. E-mail him at clawrence@ reviewjournal.com.