From Charlie Brown to 'SNL,' here are 12 TV gems for Christmas
Updated November 22, 2018 - 8:31 pm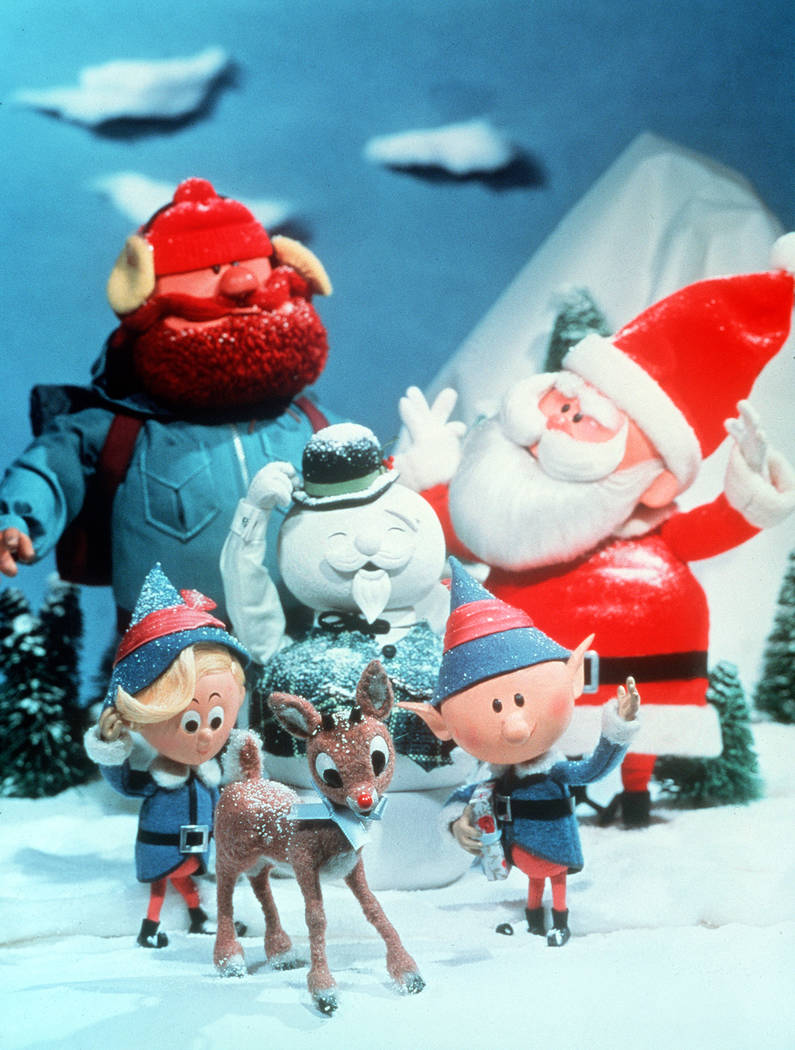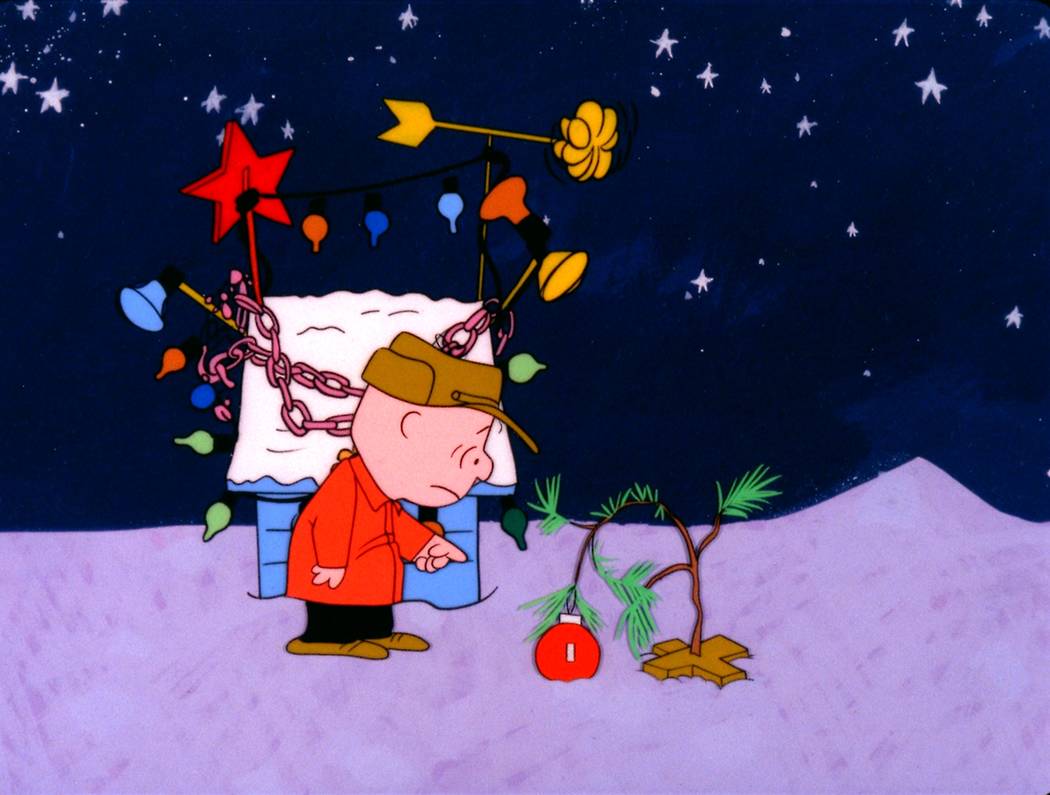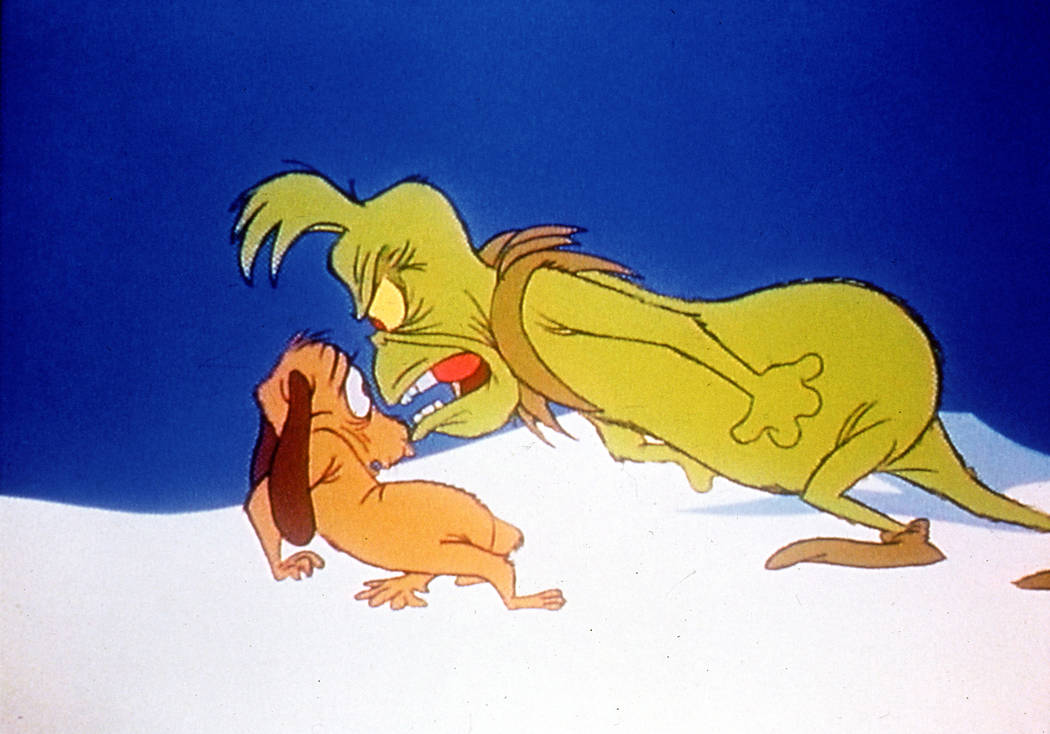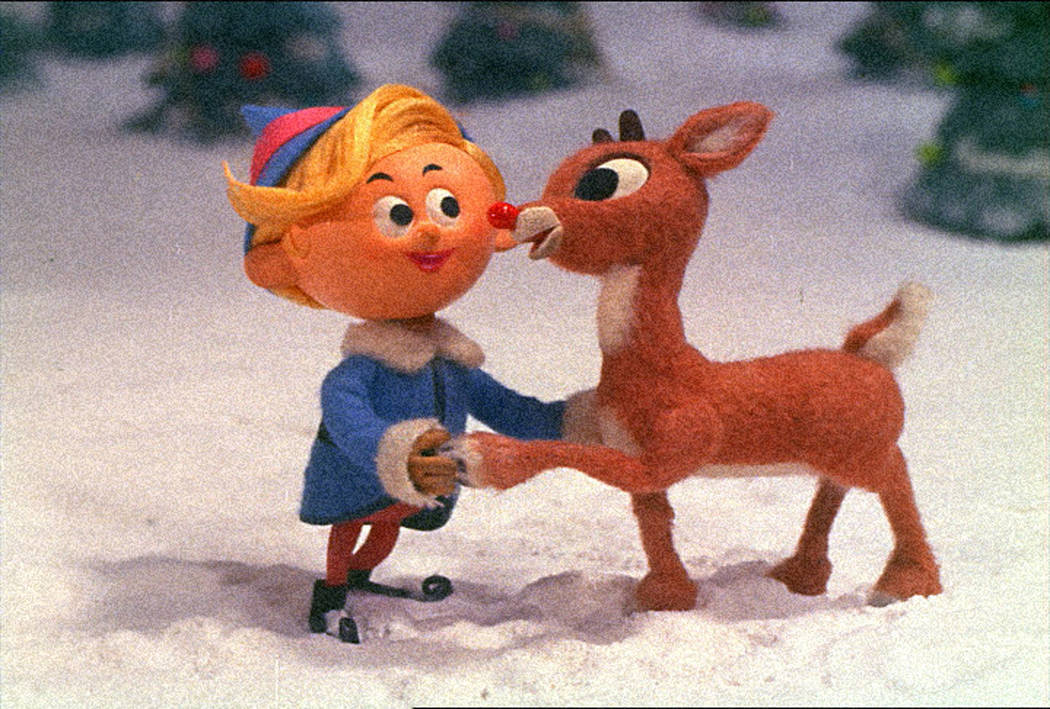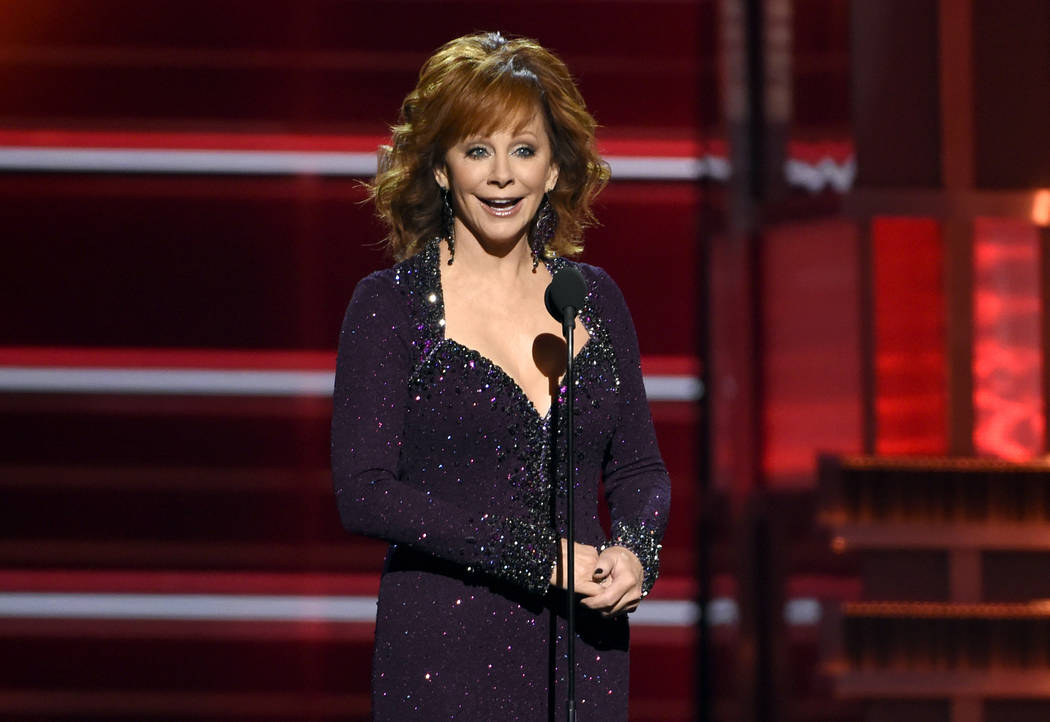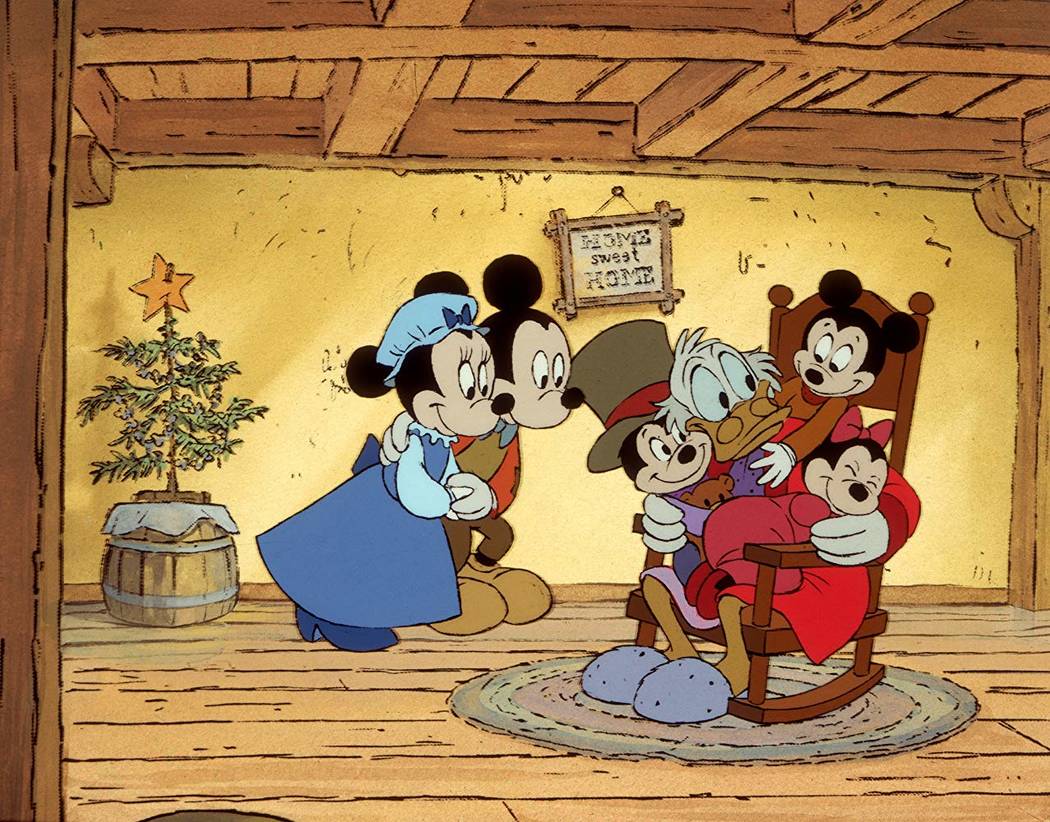 Go searching for Christmas specials on your own, and you could disappear down a Yuletide rabbit hole — especially if you happen by Freeform, Hallmark Channel, Lifetime or, with its 600 hours of seasonal programming this year, AMC — and not emerge until it's time to celebrate "Rudolph's Shiny New Year."
You can, however, experience a taste of the holidays — through old favorites and new offerings — with these 12 TV specials of Christmas.
"A Charlie Brown Christmas"
(8 p.m. Dec. 6 and 8 p.m. Dec. 20, ABC)
The best Christmas special of them all focuses on the true meaning of the holiday. Still, it's almost impossible not to be mesmerized by everything going on in that dance number. Pigpen windmilling on his upright bass. Shermy all but inventing the Running Man. Violet basically smelling her armpits to the beat. Twin sisters 3 and 4 immersed in their synchronized acid-trip freakout. You could easily get so caught up watching and rewatching all that, you could never even make it to the part where Linus recites from the Book of Luke.
"Frosty the Snowman"
(8 p.m. Friday, CBS)
Everybody focuses on the magic in that old silk hat that brings Frosty to life, but you almost never hear anyone question the type of wizardry that allowed Frosty and Karen to hop a train to the North Pole.
"Rudolph the Red-Nosed Reindeer"
(8 p.m. Tuesday, CBS)
Seriously, what's so wrong with a water pistol that shoots jelly? That sounds amazing!
"Santa Claus Is Comin' to Town"
(8 p.m. Friday, ABC; 4:05 p.m. Dec. 5, 2:05 p.m. Dec. 6, 4:25 p.m. Dec. 8, 9:30 a.m. Dec. 9, 11 a.m. Dec. 16, 5:35 p.m. Dec. 20, 11:30 a.m. Dec. 21 and 12:15 p.m. Dec. 23, Freeform)
Look, stretching a three-minute song to fill a TV special is no easy feat. After having done so with "Rudolph the Red-Nosed Reindeer" and "Frosty the Snowman," Arthur Rankin Jr. and Jules Bass clearly were struggling when it came time for this one. A penguin? Fred Astaire as a mailman? A Germanic despot who despises toys and the children who own them? Sure, why not?
"How the Grinch Stole Christmas!"
(8 p.m. Friday and 8 p.m. Dec. 25, NBC)
The live-action Jim Carrey movie will be all over Freeform for the next six weeks, and the animated film featuring the voice of Benedict Cumberbatch is in theaters. But for purists, there's nothing like the original short and not-too-sweet version of Dr. Seuss' nasty, wasty skunk who has a heart full of unwashed socks and a soul that's full of gunk.
"The Year Without a Santa Claus"
(6 a.m., 5:45 p.m. and 11 p.m. Dec. 1, 4:45 p.m. Dec. 2, 5:45 p.m. and 10 p.m. Dec. 7, 5:45 p.m. Dec. 11, 4:45 p.m. Dec. 17, 4:45 p.m. Dec. 21, 2:45 p.m. Dec. 24 and 11:45 a.m. Dec. 25, AMC)
The special that introduced the world to brothers Heat Miser and Snow Miser begins with the premise that Santa Claus wants to skip delivering presents so he can take a holiday. You have one job, Santa!
"Mickey's Christmas Carol"
(9 a.m. Dec. 5, 7 a.m. Dec. 6, 7 a.m. Dec. 15, 1:30 a.m. Dec. 21, 11 a.m. Dec. 21, Freeform)
When it comes to half-hour adaptations of Charles Dickens' tale, this one's certainly better than, say, the episode of "WKRP in Cincinnati" in which Mr. Carlson eats one of Dr. Johnny Fever's special brownies and is visited by the ghosts of his employees.
"A Legendary Christmas With John and Chrissy"
(10 p.m. Wednesday and 10 p.m. Dec. 12, NBC)
If there's one couple on the planet guaranteed to have an interesting Christmas — outside of George and Kellyanne Conway, that is — it's these two. John Legend and Chrissy Teigen will be joined by friends, family and fellow celebrities as Legend performs songs from his new album, "A Legendary Christmas."
"Mariah Carey's All I Want for Christmas Is You"
(8 p.m. Dec. 7, AMC)
Mariah Carey won't return to her residency at the Colosseum at Caesars Palace until February. If you need your Christmas fix, though, she narrates this animated movie about a young version of herself and her desperate quest for a puppy that's based on the 2015 children's book she wrote.
"CMA Country Christmas"
(8 p.m. Dec. 10, ABC)
Another Colosseum headliner, Reba McEntire is once again hosting this holiday celebration in which she performs alongside Tony Bennett, Amy Grant, Diana Krall, Martina McBride, Brad Paisley and Michael W. Smith.
"86th Annual Christmas in Rockefeller Center"
(8 p.m. Wednesday, NBC)
John Legend will perform double duty — as will Tony Bennett and Diana Krall — when Diana Ross headlines the yearly Manhattan tree lighting.
"Saturday Night Live Best of Christmas"
(9 p.m. Dec. 4 and 9 p.m. Dec. 13, NBC)
Eddie Murphy's Mr. Robinson — "I have so much in common with Santa Claus. We both like to sneak into your house late at night." — has become a Christmas staple. But we could probably skip a year of Alec Baldwin and his Schweddy Balls if it means more time for the indescribable weirdness of Horatio Sanz, Jimmy Fallon and — kinda, sorta — Chris Kattan and Tracy Morgan performing their lo-fi holiday standard, "I Wish It Was Christmas Today."
Contact Christopher Lawrence at clawrence@reviewjournal.com or 702-380-4567. Follow @life_onthecouch on Twitter.