'Girl on the Train' plays like a less-satisfying version of 'Gone Girl'
October 5, 2016 - 1:38 pm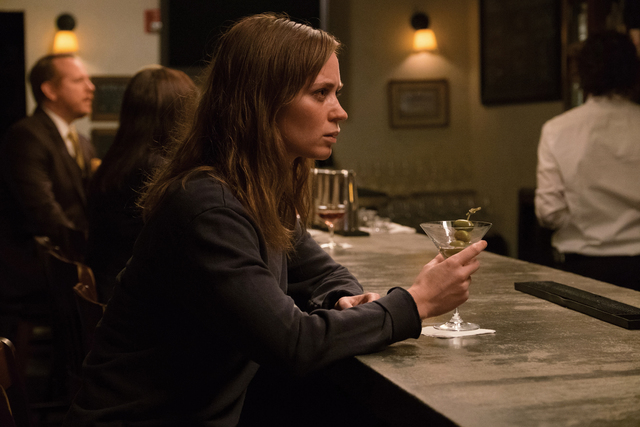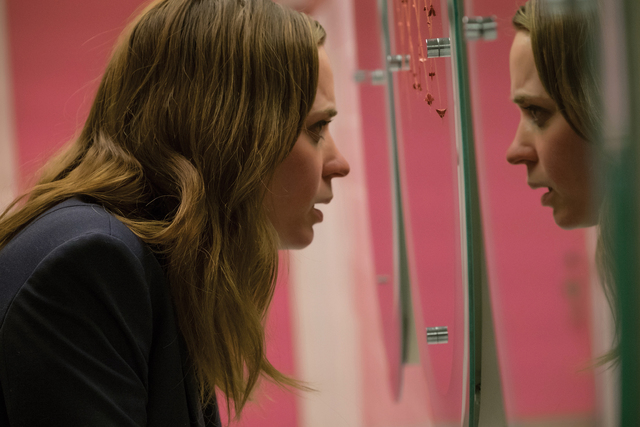 If "The Girl on the Train" were a beer, it would be "Gone Girl Lite."
Sure, it's less filling and watered down. But it will get the job done if you're in a pinch and it's the only thing available.
Much like "Gone Girl," which "The Girl on the Train" so desperately wants to be, down to opening on the same first weekend in October, the new movie focuses on a missing blond woman.
But that, the fact that it's based on a best-selling novel and the promise of shocking twists are pretty much where the similarities begin and end.
Rachel Watson (Emily Blunt) is a hot mess. She sits in the same train seat every day during her commute to Manhattan so she can stare at her favorite suburban house. It's occupied by a young couple, Megan (Haley Bennett, "The Magnificent Seven") and Scott Hipwell (Luke Evans), who seem to have the perfect marriage.
"She's what I lost," Rachel says of Megan. "She's everything I want to be."
Adding insult to injury, the Hipwells live two doors down from Rachel's former home, where her ex-husband, Tom (Justin Theroux), lives with his new wife, Anna (Rebecca Ferguson), with whom he cheated during their marriage, and the baby that Rachel never could give him.
It's been two years since their divorce and Rachel, with her ever-present vodka-filled sports bottle, still can't let go. She Facebook stalks, and just plain old-fashioned stalks, Tom and Anna. The longer "The Girl on the Train" goes, the more it peels back layers upon layers of Rachel's dysfunction.
So when Rachel sees Megan at home one day, kissing another man and ruining what she's imagined as a dream relationship, she begins spiralling with rage and screaming in a public restroom about wanting to smash Megan's face on the floor. Later, after running after Megan to confront her about her infidelity, Rachel wakes up in her own bedroom covered in blood, vomit and bruises with no idea how she got there.
That morning, when Megan is reported missing, Rachel throws herself into the case — in which the lead detective (Allison Janney) considers her a prime suspect — like a boozy Nancy Drew.
Directed by Tate Taylor ("The Help") and adapted from Paula Hawkins' novel by Erin Cressida Wilson ("Men, Women & Children"), "The Girl on the Train" plays around with time as Rachel tries to reconstruct the events that took place during her blackout. It also flashes back to Megan's increasingly provocative sessions with her therapist (Edgar Ramirez).
It makes for a confusing, challenging narrative that seems to be building toward a more thrilling conclusion than it ultimately can muster.
Blunt is very good in the difficult role of Rachel, but most of the other characters, aside from Janney's seen-it-all detective, are little more than blank slates.
And the twist, when it finally comes, isn't much of a doozy.
I saw "Gone Girl." "Gone Girl" was a favorite of mine. You, "The Girl on the Train," are no "Gone Girl."
Still, in a season primed for grown-ups and adult thrillers, "The Girl on the Train" at least has the feel of a must-see movie.
Even as it stays right on track to a destination that's little more than a date-night popcorn flick.
Contact Christopher Lawrence at clawrence@reviewjournal.com. On Twitter: @life_onthecouch.
Review
Movie: "The Girl on the Train"
Running time: 110 minutes
Rating: R; violence, sexual content, language and nudity
Grade: B-
Now playing: At multiple locations