Girl power rules as actresses kick butt at CinemaCon
Updated March 29, 2017 - 8:39 pm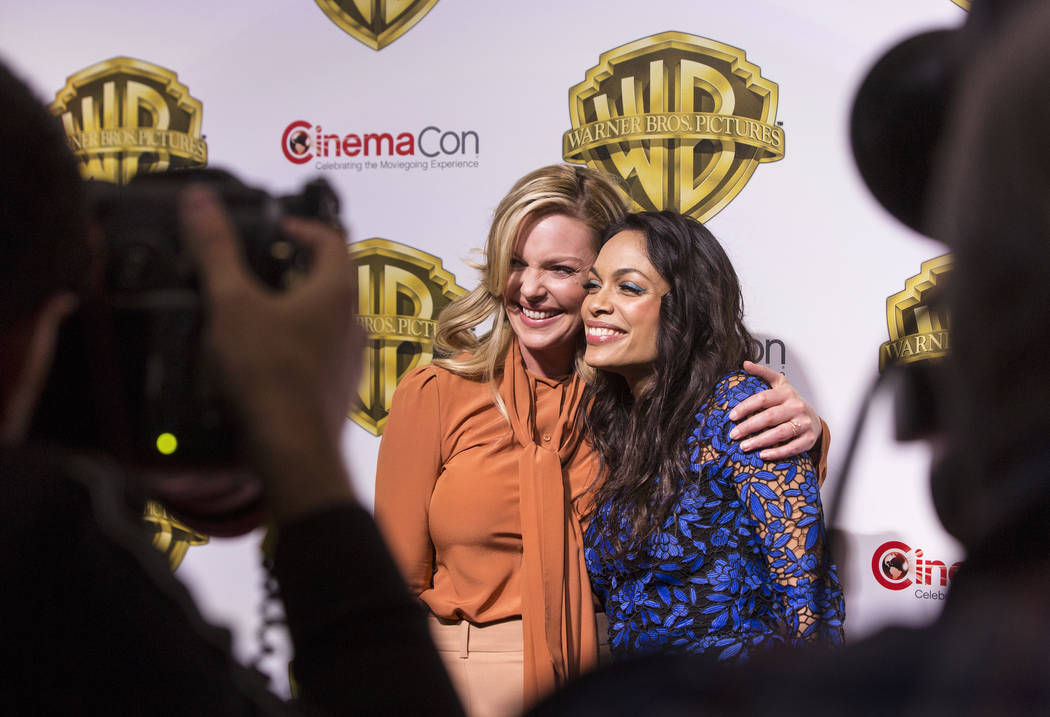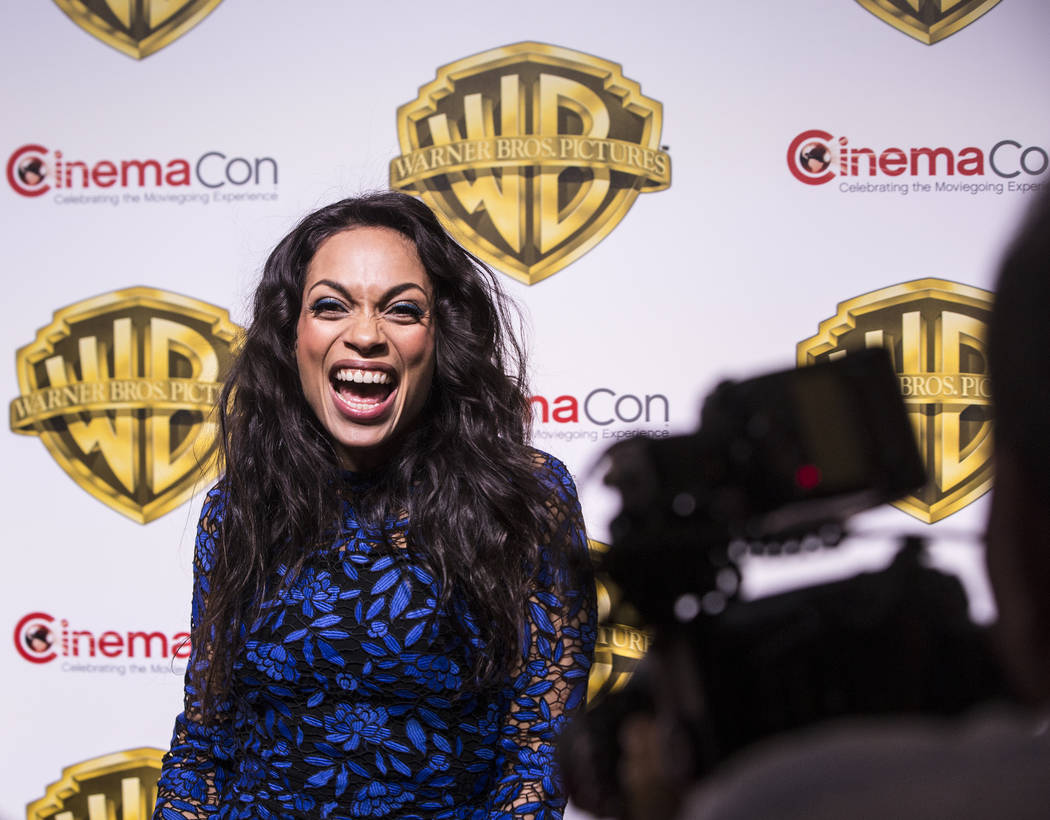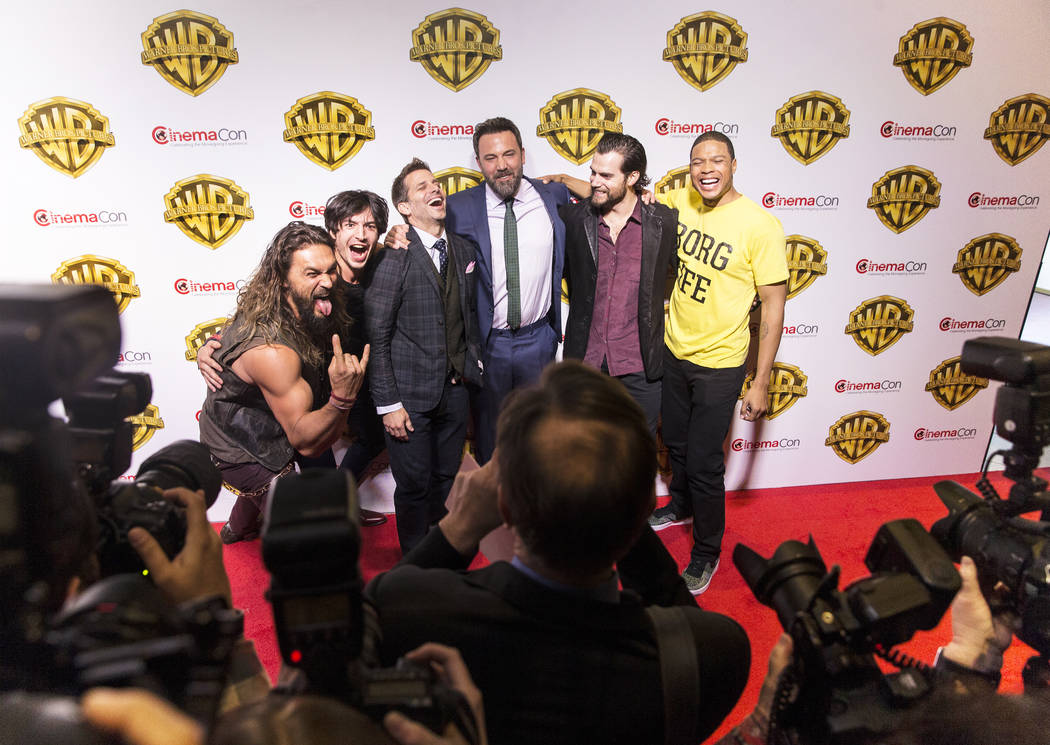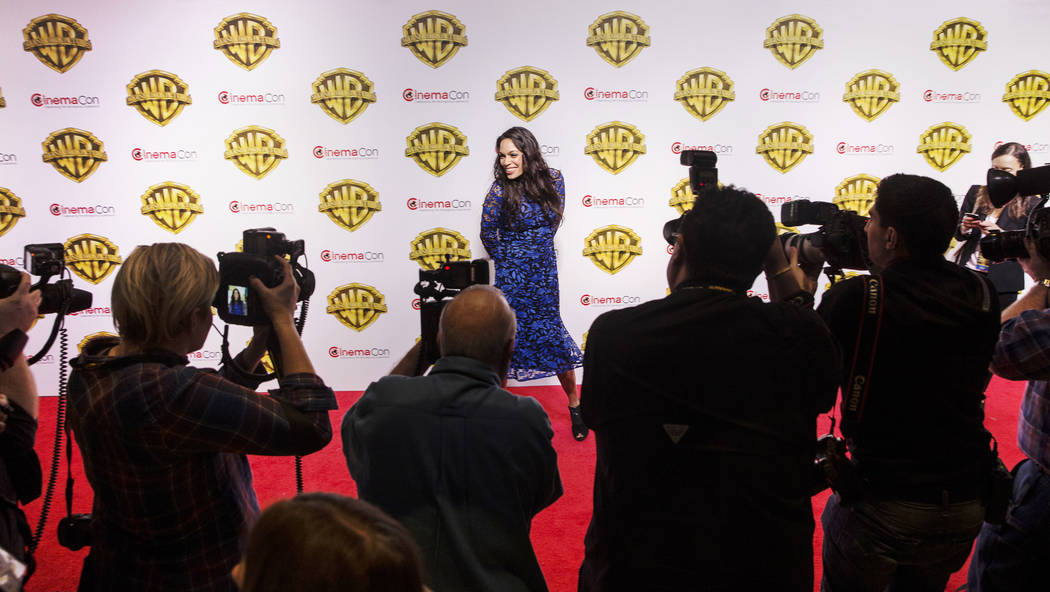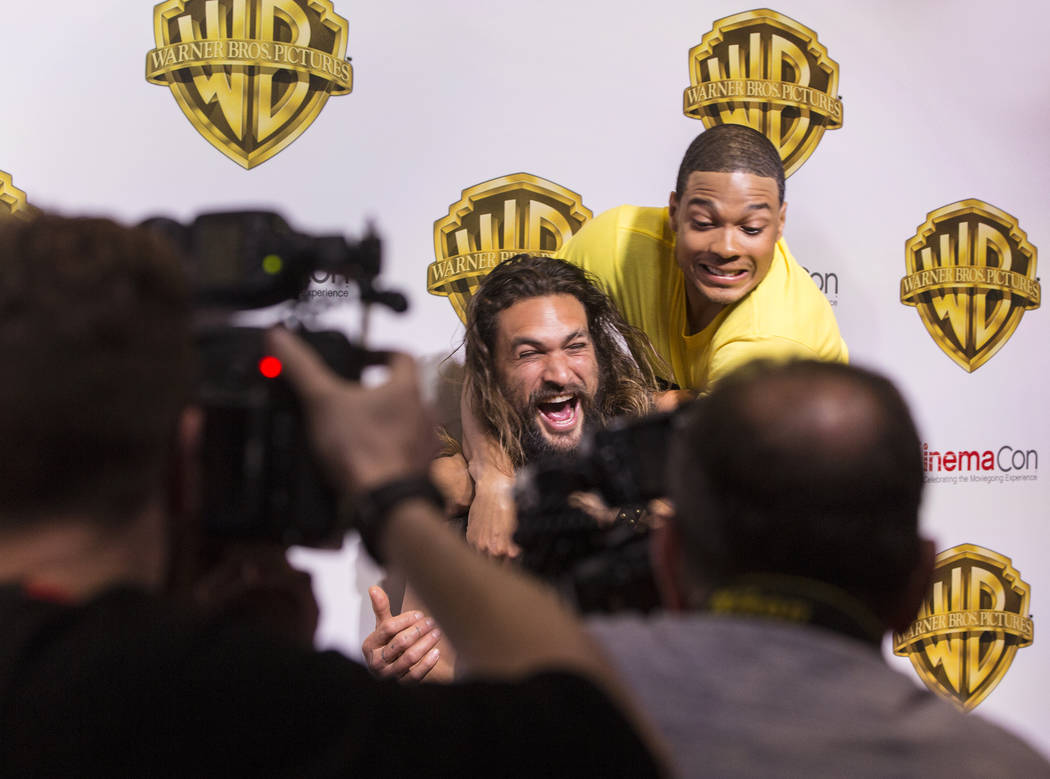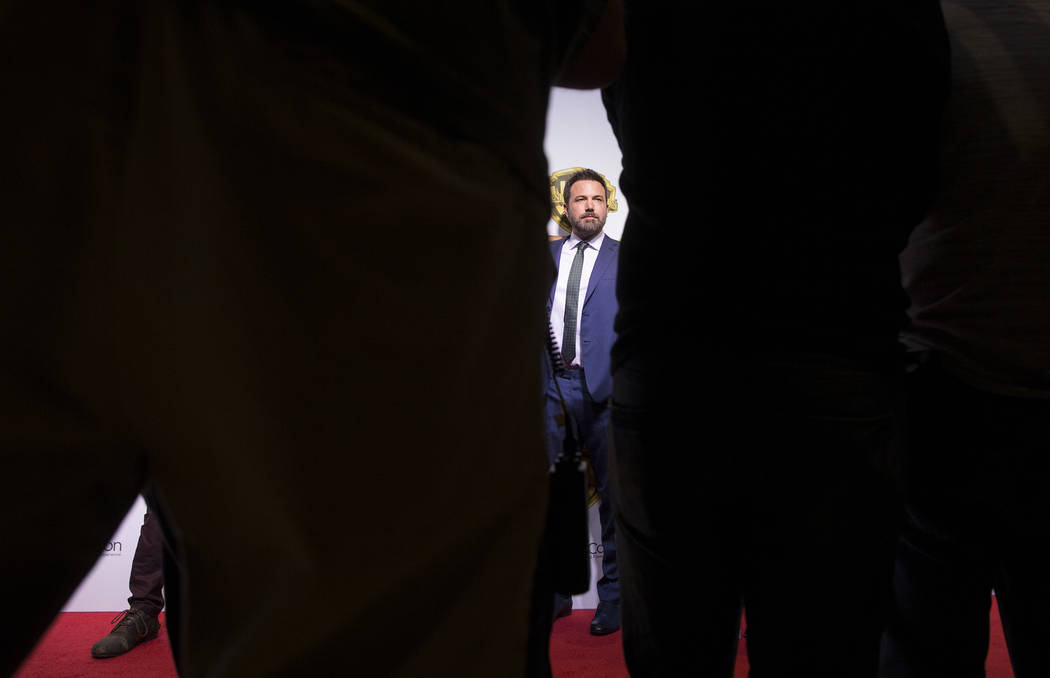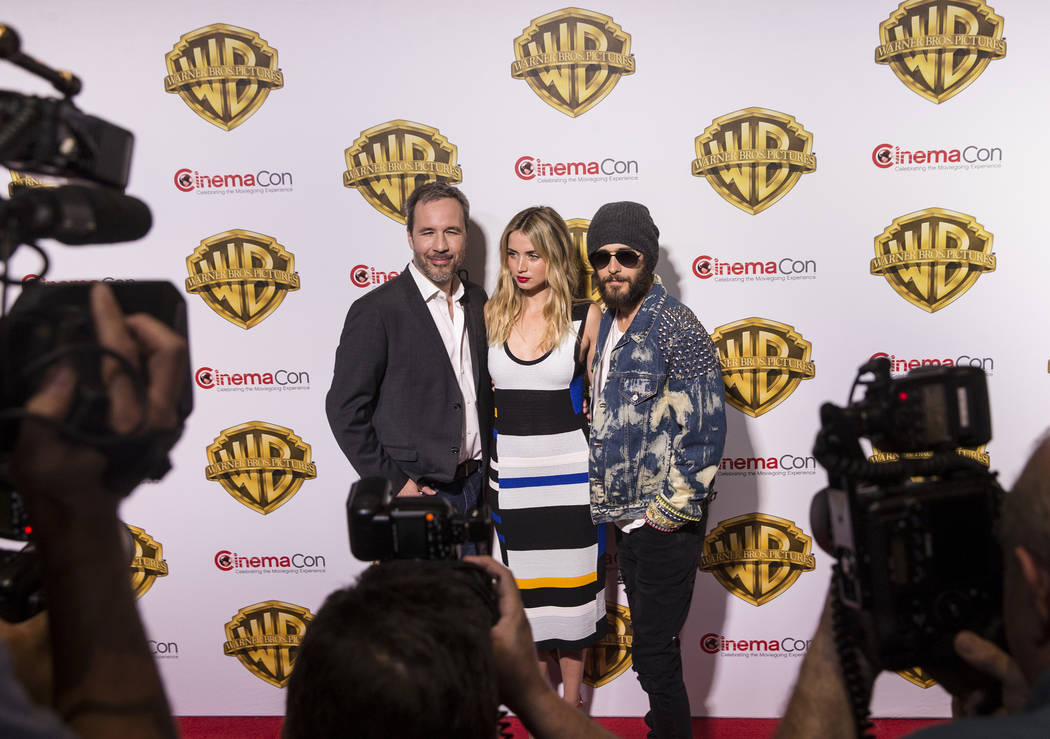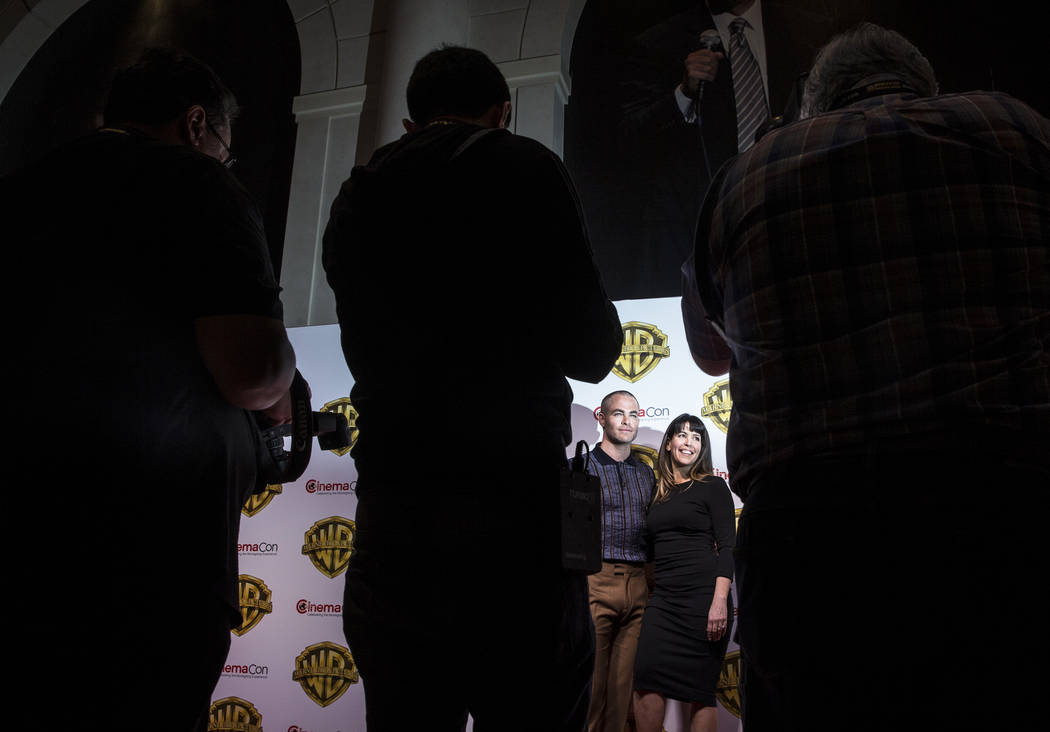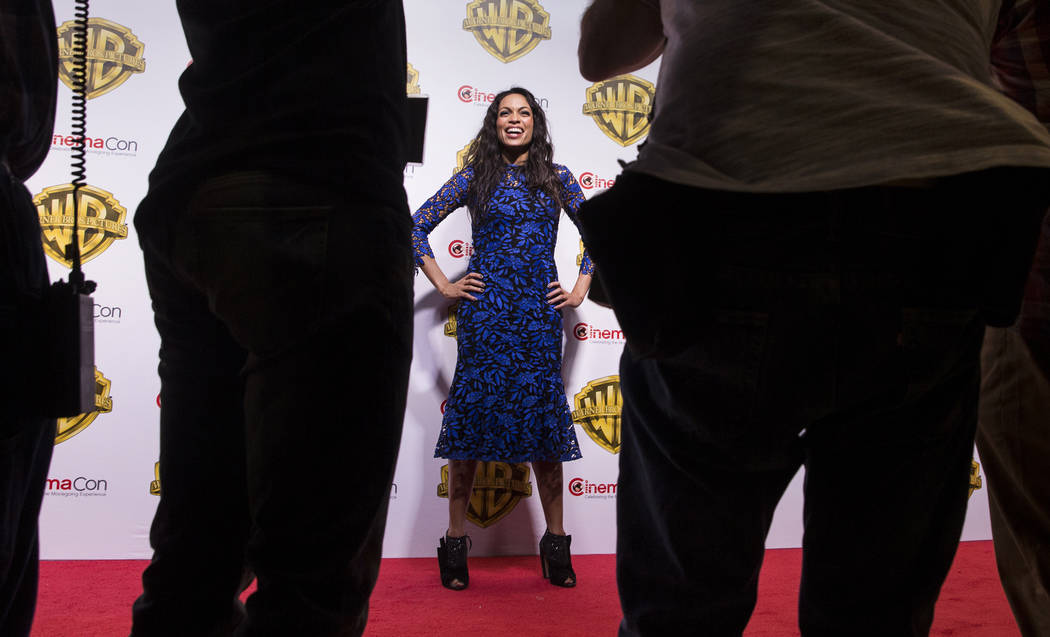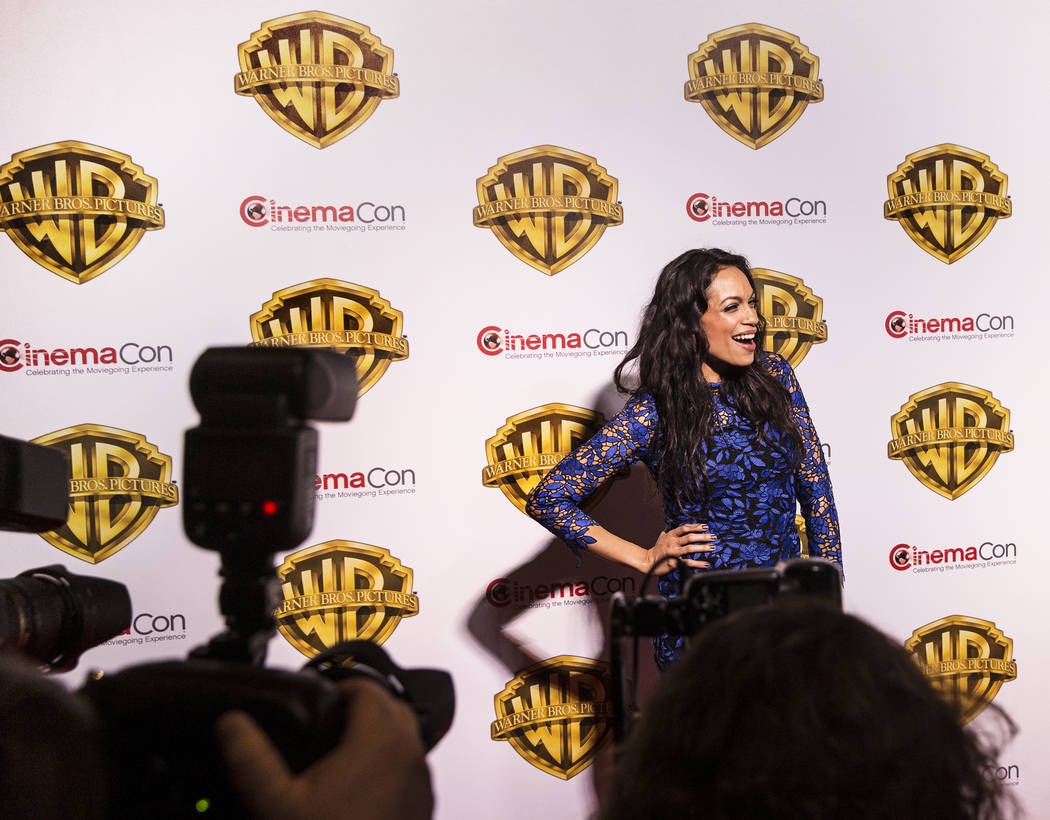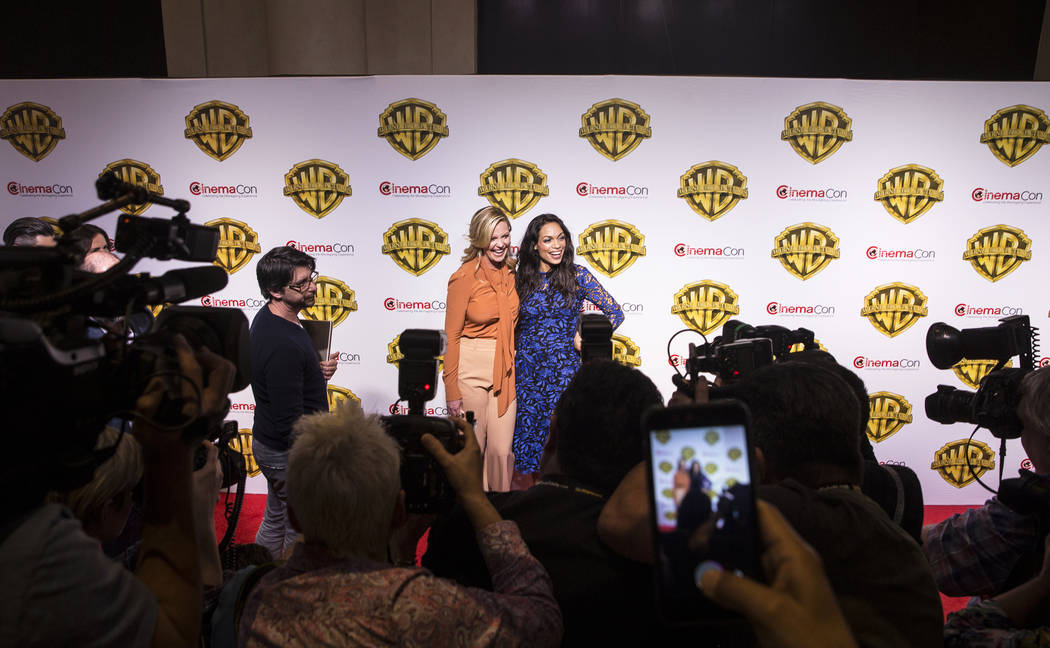 Charlize Theron's transformation into a full-blown action star, begun in 2015's "Mad Max: Fury Road," is now complete.
"I'm going in for my fourth root canal tomorrow," the Oscar winner told CinemaCon attendees at Caesars Palace, revealing the damage her teeth sustained while filming the sexy, brutal "Atomic Blonde."
Moments later, during a presentation before the first screening of "The Fate of the Furious," Vin Diesel raved about Theron's performance as the movie's villain. "I can't tell you how much magic and electricity there was in every scene we did together. … It changed weather."
Then again, Diesel reiterated his claim — twice — that the "Furious" sequel "will be the best movie you've ever seen," so consider that caveat.
Day three of the annual convention of the National Association of Theater Owners served as a celebration of girl power.
Gal Gadot couldn't make the trip, but director Patty Jenkins and co-star Chris Pine brought extended looks at her work in "Wonder Woman" and "Justice League." The latter also trotted out Ben Affleck, Henry Cavill, Jason Momoa (Aquaman), Ezra Miller (The Flash) and Ray Fisher (Cyborg).
Katherine Heigl and Rosario Dawson introduced a look at their stalker drama, "Unforgettable."
Theron's "Atomic Blonde" co-star Sofia Boutella ("Kingsman: The Secret Service") promoted her ferocious titular role opposite Tom Cruise in Universal's "The Mummy."
The studio also brought out the cast of its upcoming "Girls Trip" — Queen Latifah, Jada Pinkett-Smith, Regina Hall and Tiffany Haddish — to pitch the comedy set during a New Orleans vacation. The movie's trailer included the best out-of-context lines of the week: "Girl, you can't get no infection in your booty hole. It's a booty hole."
OK, then.
While discussing "The Fate of the Furious," Diesel got emotional when talking about his late co-star, Paul Walker, whom he referred to as "this angel." "Part of Paul's legacy lives through every frame that we shoot," he said.
In addition to Theron, Diesel was joined onstage by cast members Tyrese Gibson, Chris "Ludacris" Bridges and Kurt Russell. Another co-star, Dwayne Johnson — who's been in town since last week filming his HBO series, "Ballers," and was a major presence during the convention's first two days — was noticeably absent, reportedly because of an ongoing feud with Diesel.
Other celebrities who did make it onstage throughout the day in the Colosseum included Steve Carell ("Despicable Me 3"), Jared Leto ("Blade Runner 2049"), writer-director Christopher Nolan ("Dunkirk"), Dave Franco and Justin Theroux ("The Lego Ninjago Movie"), Ed Helms (the comedy "Bastards") and "Sons of Anarchy's" Charlie Hunnam ("King Arthur: Legend of the Sword").
During a 15th anniversary luncheon for Focus Features, Theron returned to reveal a captivatingly savage, 10-minute, one-take brawl from "Atomic Blonde" that's destined to go down as the movie fight of the year.
Colin Farrell, Kirsten Dunst and director Sofia Coppola introduced a trailer for their mysterious "The Beguiled." Director Colin Trevorrow ("Jurassic World") and Naomi Watts touted their thriller, "The Book of Henry." And Gary Oldman spoke about the process of transforming into Winston Churchill for "Darkest Hour."
But if it hadn't been for that "Atomic Blonde" footage, the entire show would have been stolen by another powerful woman who wasn't even in the room.
"I'm so sorry that I can't be there with you today in Las Vegas," Judi Dench said via video to promote her upcoming historical drama, "Victoria and Abdul." "Especially because I hear Britney Spears is in town."
She then reminded us to always split aces and eights.
What a Dame.
Contact Christopher Lawrence at clawrence@reviewjournal.com. On Twitter: @life_onthecouch.