Here's your TV gift guide for 2014
December 3, 2014 - 6:42 pm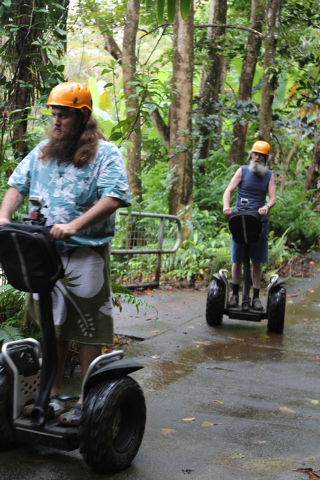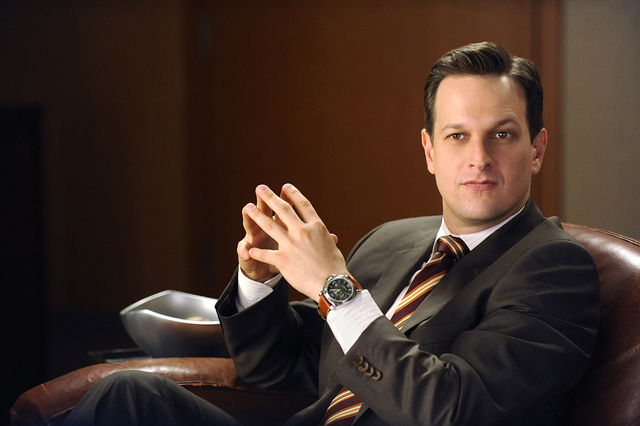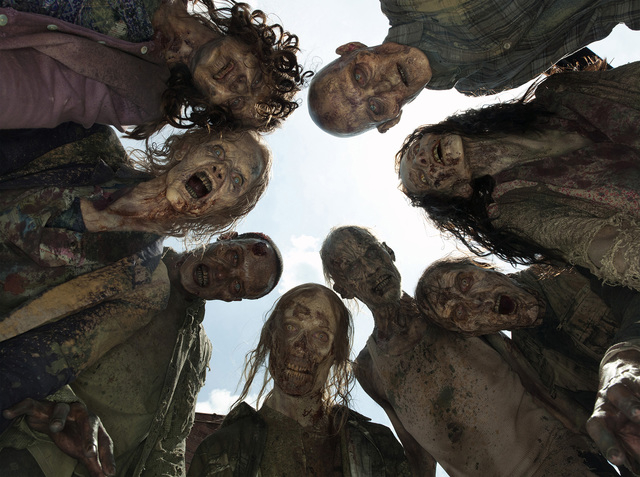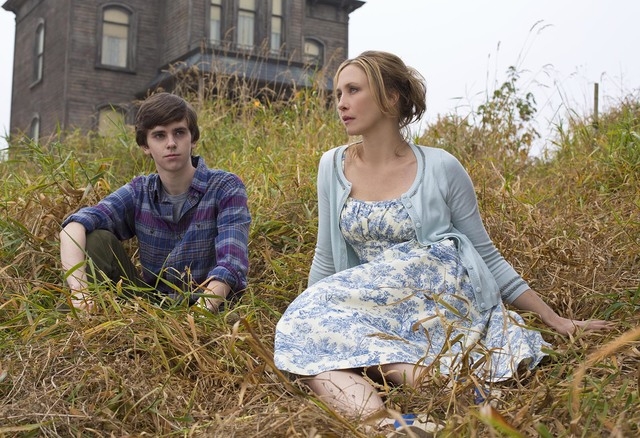 Anybody can slap the name of a TV show on a T-shirt or a coffee mug, but your loved ones need that like they need another reindeer sweater or a Perfect Bacon Bowl.
Don't get me wrong, the Perfect Bacon Bowl lives up to its name. It's a modern marvel. It's just not what you'd consider necessary.
Unlike, say, a certifiably annoying talking Mr. McGibblets doll ($39.95) from FXX's "The League."
With that in mind, here's a look at some of the more unusual — some would say unnecessary — gifts for those TV lovers on your list:
When the zombie apocalypse comes — and you know it's a matter of when, not if — your friends and family will be prepared with "The Walking Dead" survival kit ($129.99). The messenger bag contains food rations, water, a first aid kit, space blankets, an LED flashlight, ponchos, work gloves, face masks and waterproof matches. It promises "to assist two people to survive for 72 hours." After that, apparently, they're on their own.
If it looks like a waste of money and quacks like a waste of money, then it probably is the "Duck Dynasty" X2 Segway ($8,700, plus $300 shipping). It's probably not the best sign that the website seems less interested in persuading potential buyers to splurge than in warning them that there are no returns or exchanges.
Are you ready for some football in a mythical realm where the roughness is always necessary? Prepare for the Westeros Bowl with the "Game of Thrones" Stark, Lannister and Targaryen football jerseys ($59.99 each) that feature the respective direwolf, gold lion and three-headed sigils. If you just asked, "What's a sigil?" these jerseys probably aren't for you.
You can't bring back Will Gardner (Josh Charles), but you can help "Good Wife" fans pretend he never left thanks to the show's furniture collection. The line includes versions of his leather sofa ($4,275, plus $149 shipping), leather chair ($2,245, plus $149 shipping), office chair ($1,245, plus $149 shipping), loft cocktail table ($1,430, plus $149 shipping) and loft side table ($870, plus $149 shipping).
Give your friends and family the creeps by decorating your guest bedroom and bathroom with A&E's "Bates Motel" logo line. They'll go psycho for the hand towel and three 1-ounce soaps set ($19.95), notepad and pen set ($6.95), ice bucket ($42.95), serving tray ($17.95) and whiskey glass ($8.95). There's even a blood-stained shower curtain ($19.95). Homicidal urges and incestuous undertones sold separately.
Looking cheap can be expensive, as evidenced by the Mickey Donovan jewelry collection. Inspired by the bling favored by the ex-con Jon Voight plays on Showtime's "Ray Donovan," you can outfit your favorite dirtball with Mickey's 14K yellow gold link bracelet ($1,114.95), his 14K yellow gold hollow rope chain ($259.95) and his gold and onyx pinkie ring ($899.95).
What do you give the "Breaking Bad" fan who has everything, including ample space in his home or office that needs filling? Try the 55-gallon barrel ($5,000) signed by the show's creator, Vince Gilligan, and stars Bryan Cranston (Walt), Bob Odenkirk (Saul) and Dean Norris (Hank). Stuff it full of cash for an extra surprise.
Tip your hat to some real characters by giving the gift of chapeaus. In Stetstons, you can pick up Raylan Givens' tan model from "Justified" ($144.95) or Raymond "Red" Reddington's Mercury fedora from "The Blacklist" ($179.95). From "Sherlock," Holmes' despised deerstalker hat ($69.98) is handcrafted from Irish wool herringbone tweed in County Donegal, Ireland. On the other end of the classy spectrum, there's Jimmy Riffle's Bullhide hat ($72.95) with an authentic alligator-tooth headband from Animal Planet's "Gator Boys." Bargain hunters, look for Nucky Thompson's "Boardwalk Empire" hat ($24.95).
For those of you who like to keep your women subjugated, there's the "Real Housewives" line of underpants, complete with the word "Housewife" spelled out in crystals on the hip. Choose from the Hanky Panky boyshort ($36) and the Hanky Panky low-rise thong ($28), the latter of which is described as "one size fits most." One size fits most? It's a thong, not a burqa.
For the sheer volume of curious marketing choices, though, no series can compete with what "Sons of Anarchy" offers. If you're blessed with deep pockets, try the Remembering Opie deluxe canvas giclee ($2,500) or the reaper-logo Melin hat signed by creator Kurt Sutter ($2,500). If you want to splurge but have more sense than cents, there's the "authentic replica" collectible president's gavel ($299.95). For anyone wanting to channel his inner Jax, there's the temporary version of his enormous back tattoo (set of two, $16.95). Turn your favorite baby into a badass with the tattoo sleeve creeper ($24.95) that'll make him look like he just got patched in to the world's itty-bittiest biker club. And for the ladies, there's the one-piece bathing suit ($59.95), the bandeau bikini ($54.99), the rose reaper bikini ($54.99), the reaper tank and underwear set ($29.95) and the winged tank and underwear set ($29.95) — but they only come in junior sizes. Gross.
Contact Christopher Lawrence at clawrence@reviewjournal.com or 702-380-4567.