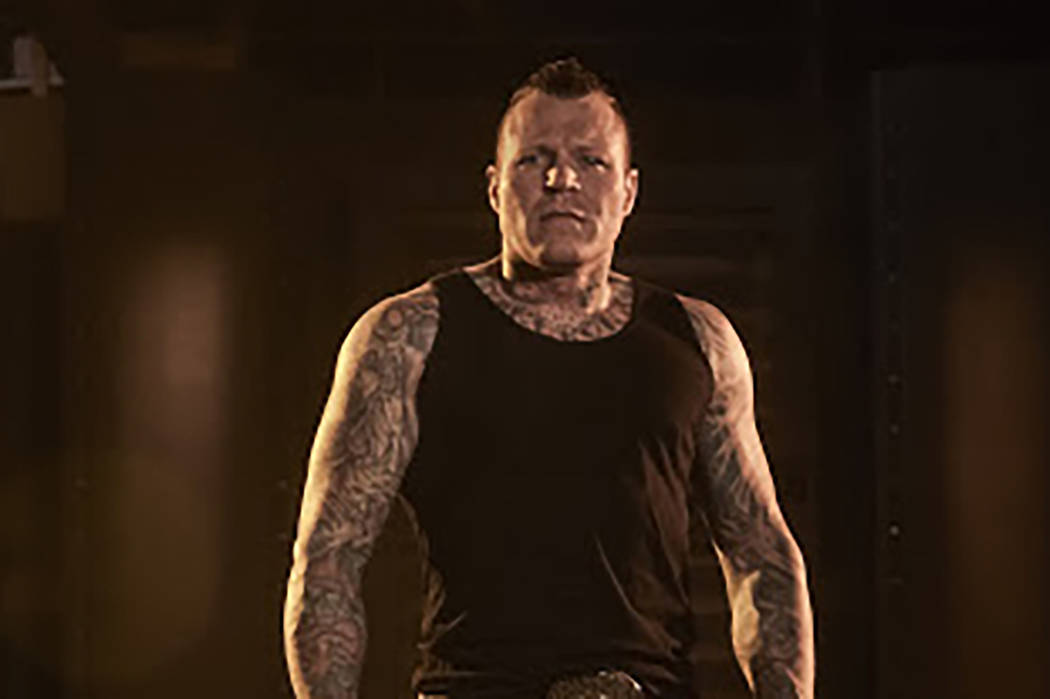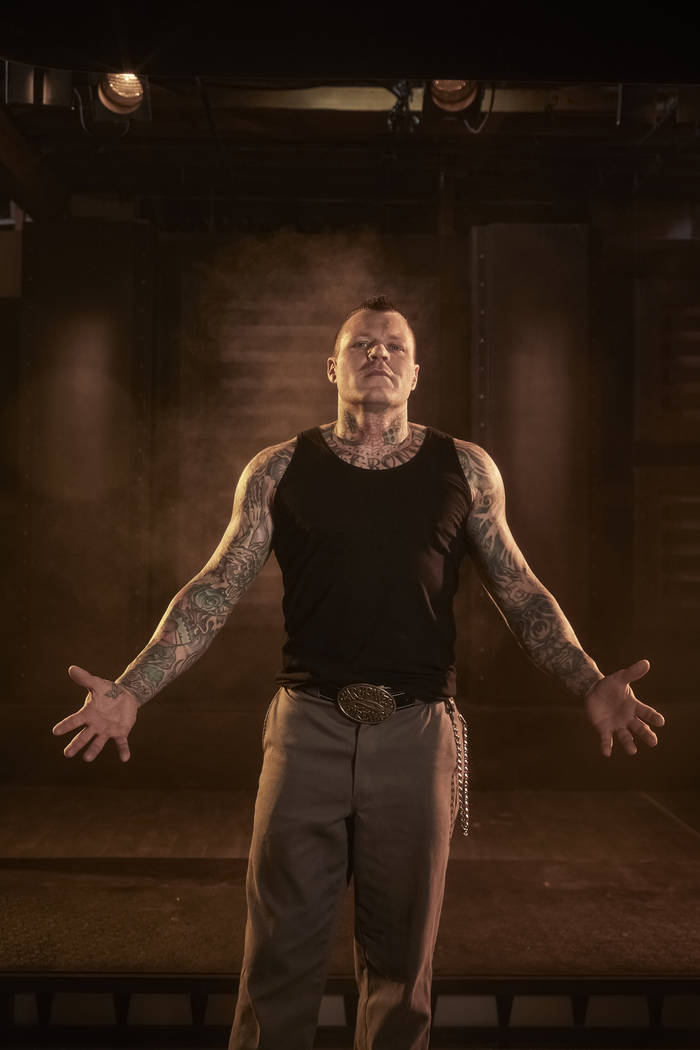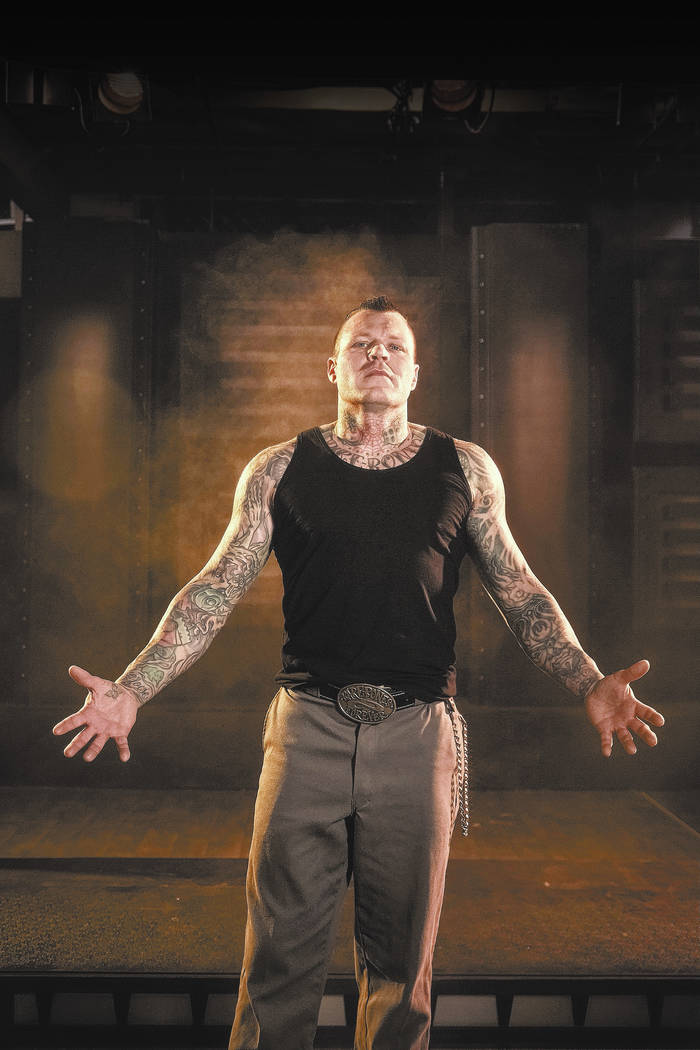 "I'm proof that all of the publicity and all the Instagram fame doesn't pay."
After three seasons of competing on "Ink Master," and amassing 212,000 followers on the social media site, Las Vegas tattoo artist Cleen Rock One says he's still earning what he was before the show.
"In the end, you can only charge so much for your tattoos. You're only as good as that tattoo that you're doing," the man born James Steinke says. "I can't charge $500 an hour. Who the hell would pay that? Nobody."
His best chance yet at a big payday comes with the 11th season of "Ink Master" (10 p.m. Tuesday, Paramount Network). Instead of competing for the $100,000 grand prize against a dozen or more challengers, Cleen only has to take down one: his fellow coach and part-time Las Vegan Christian Buckingham.
'No stopping this train'
As a self-described "poor, white-trash kid," he grew up in Elgin, Illinois, where his graffiti tag, Cleen Rock One, stuck.
Cleen, 41, got his first tattoo, inspired by the elephant chain on the left arm of Red Hot Chili Peppers bassist Flea, a month or so after he turned 16 — over the objections of his mother. "You're either going to take me to a professional, or I'm just gonna get it out of somebody's kitchen or garage," he remembers telling her. "There's no stopping this train."
State law mandated that customers be at least 21 to get a tattoo without parental consent. His mother wouldn't take him, but she wrote the equivalent of a permission slip. That, along with a copy of her ID, was all it took.
As soon as he earned enough money, he was at the shop for his second tattoo, when the employees beat up a guy in the lobby. "I was, like, '(Expletive) yeah, man! I'm gonna (expletive) do this (expletive) when I get older.' "
Two years later, he was tattooing professionally. Four years after that, in 1999, he opened his first shop — again despite some serious parental concerns. Cleen says his parents responded to the news with, "You might as well just go to jail." That was all the incentive he needed to start his own business. "I was like, 'Perfect. This is exactly what I'm gonna do.' "
A whole new clientele
In 2007, Cleen moved to Las Vegas, where he owns the Golden Skull, Chrome Gypsy and Nevada Tattoo shops. His seasons competing on "Ink Master" — as the runner-up in 2014 and 2016, and a third try in 2017 — have left him with an entirely different clientele.
Out went the "kind of like a lowbrow tattoo crowd"; in came the soccer moms who have to psych themselves up for their first inking. "It's all 'Ink Master' crazy people," he says affectionately about his new customers. "They are like mega fans. They know every season. They know every joke. They know every scene."
The situation has created a learning curve for both artist and customer.
"I have to figure out how to deal with these people who don't really understand how the tattoo world works once you get to a certain level," Cleen admits.
Fans approach him for tattoos, regardless of whether he specializes in the style. They'll also bring in photos of tattoos they found online, wanting him to copy someone else's designs. In both cases, he tries to steer them to other artists.
"I don't do that kinda stuff," he says, with something that sounds like a linguistic sigh. "I mean, believe me, when the rent's due, I'll do it. Don't get me wrong. If I've got bills and no one's in the chair and I need some cash, I'm gonna do it."
Another side of Cleen
Still, he knows there are others who could do those types of tattoos better. "I'm glad that people think that I'm a good tattooer," he says. "I just think I'm just an average Joe dude. And people are like, 'Oh, my God, you're the best in the business!' And I'm, like, 'Do you not have the internet? There are dudes that are really good.' "
That's a glimpse of the humble side that Cleen says hasn't really come out during his previous "Ink Master" appearances. "After editing and whatnot, I'm the super confident, cocky tattoo guy."
Despite that, he's looking forward to more time on television, preferably with his own series. That's when the serious money can start rolling in. "I need to be on the 'Pawn Stars' level. I need to be on the 'Counting Cars' level. I need to be selling merchandise like those guys."
That series wouldn't even have to be about tattoos.
"I build cars and motorcycles," Cleen says of his other vocations. "I'm just kind of an all-around 'dude' dude."
Contact Christopher Lawrence at clawrence @reviewjournal.com or 702-380-4567. Follow @life_onthecouch on Twitter.