Is it too soon to reboot the 'Tomb Raider' reboot?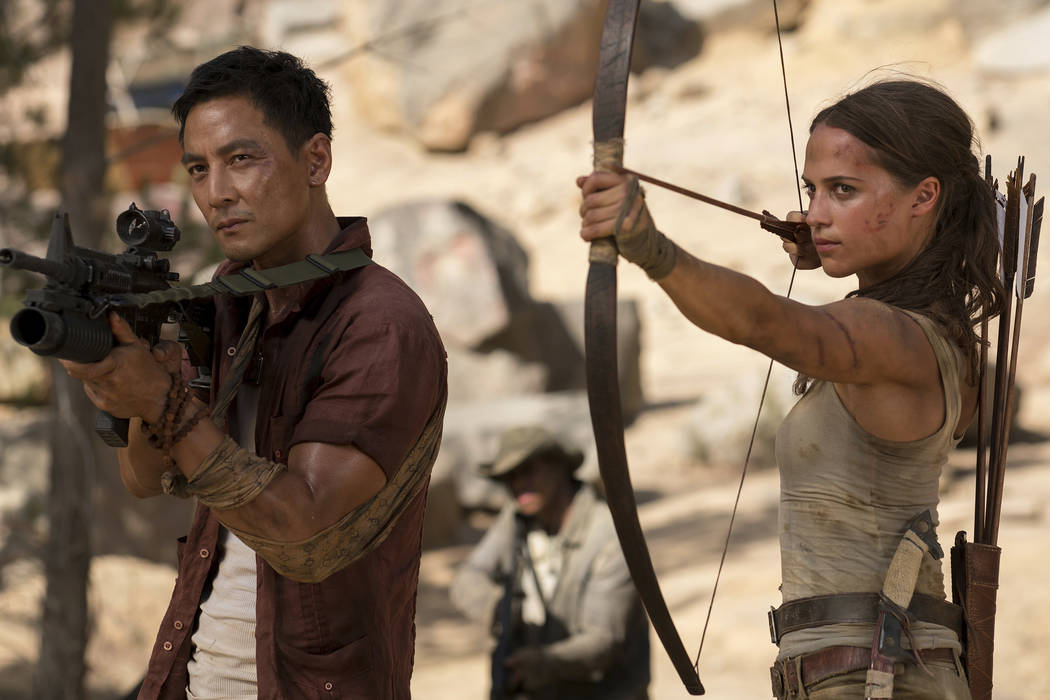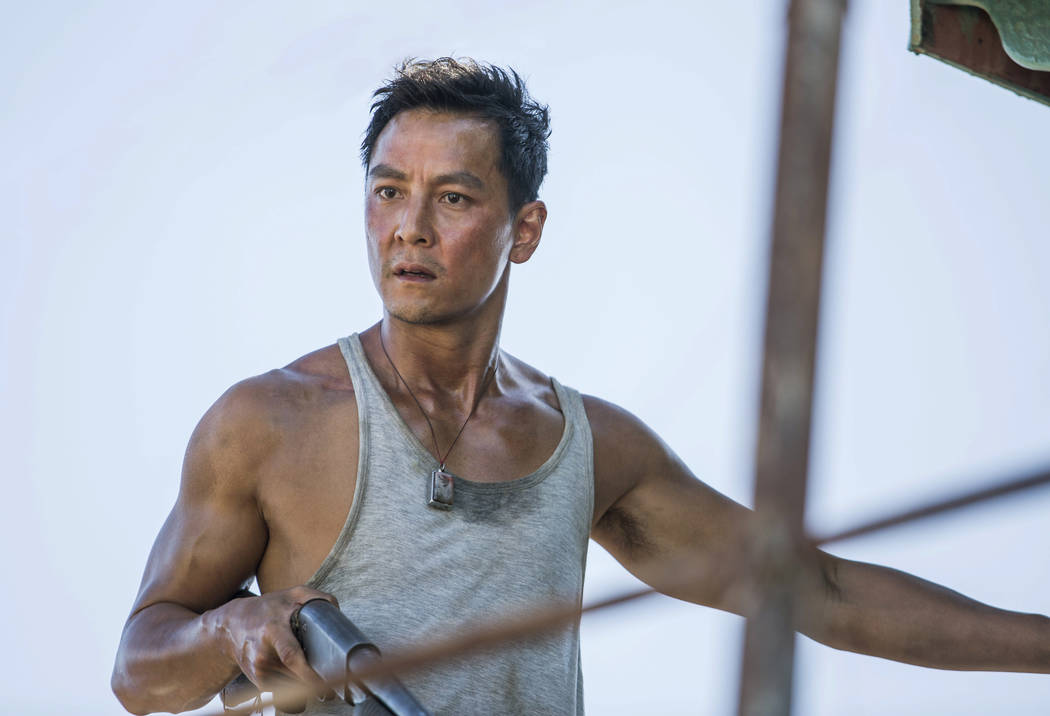 If I'd been alive in ancient times, I like to think I'd have had the entrepreneurial gumption to start a burial site security firm.
I'm talking global franchises — sort of a Series of Increasingly Implausible Yet Deadly Puzzle Traps R Us.
Based on everything from the Indiana Jones franchise to the "Mummy" movies to this weekend's "Tomb Raider," I'd have been rolling in shekels or sheep or whatever passed for currency.
Take the trials in "Tomb Raider" that include the chasm of souls and the army of a thousand handmaidens. (I could be mistaken, but I'm pretty sure I saw Chasm of Souls open for Army of a Thousand Handmaidens years ago at the Double Down.)
Those are just some of the obstacles Lara Croft (Oscar winner Alicia Vikander) has to overcome to keep the Order of Trinity from releasing the evil that lurks inside the crypt containing the 2,000-year-old remains of Queen Himiko, aka The Mother of Death, in this prequel/reboot/recognizable title that might earn a few bucks.
First, though, she'll have to discover her father Richard's (Dominic West, Showtime's "The Affair") secret life as an adventurer, travel to Hong Kong, hire the drunken son (Daniel Wu) of the boat captain who vanished with Richard seven years ago and sail to an unnamed, uninhabited island in the middle of the Devil's Sea. What could possibly go wrong?
This Lara Croft is virtually unrecognizable compared with the one Angelina Jolie first portrayed in 2001's "Lara Croft: Tomb Raider," alongside a young Daniel Craig and his cargo shorts that were very nearly as unfortunate as his American accent.
Gone are the combat robots as well as the fancy cars and motorcycle, and there's nary a butler in sight. Instead, this Lara is barely scraping by, behind on her payments at a mixed martial arts gym and eking out a living as a bicycle courier in East London.
As the sole heir of Richard Croft, 21-year-old Lara could have spent the years since his disappearance living in luxury, with controlling interest in the lucrative Croft Holdings as well as the stately Croft Manor. But she refuses to sign his declaration of death, because that would mean giving up hope for his safe return.
Then again, she doesn't have to wear her predecessor's short shorts and excruciatingly tight T-shirts, opting instead for sensible khakis and a tank top, so the whole thing seems a fair trade.
Helmed by Norwegian director Roar Uthaug from a script by Geneva Robertson-Dworet (the upcoming "Captain Marvel") and Alastair Siddons, "Tomb Raider" is loosely based on the 2013 video game of the same name. As a result, Vikander spends quite a bit of time running through jungles and solving puzzles, neither of which is the stuff of great moviemaking. Things aren't helped by the decision to have Lara wait almost 90 minutes into a movie called "Tomb Raider" before discovering a tomb to raid.
The handful of action-adventure sequences — a storm here, a waterfall there, a fight at night in the mud that's virtually impossible to follow — simply aren't interesting. As over-the-top as some of the original's fight scenes were, they at least made you sit up and take notice.
As the villainous Vogel, the face of the Order of Trinity's excavations on the island, Walton Goggins ("Justified") gets some appropriately Walton Goggins-y dialog: "The machinations of fate never cease to amaze me." And the actor has never looked more deranged, which is no small accomplishment.
Aside from Goggins and Vikander, who makes for a plucky underdog Lara and classes up the joint considerably, everyone involved seems to be just going through the motions.
"Tomb Raider" clearly is intended to launch a series of sequels, and I'd welcome some more time with Vikander's take on the character.
But even with the admittedly low bar set for video game adaptations, it's worth questioning whether it's already too soon to reboot this reboot.
Review
Movie: "Tomb Raider"
Running time: 118 minutes
Rating: PG-13; sequences of violence and action, and for some language
Grade: C
Now playing: At multiple locations
Contact Christopher Lawrence at clawrence@reviewjournal.com or 702-380-4567. Follow @life_onthecouch on Twitter.