It's (apparently) never too early for Hallmark Channel Christmas movies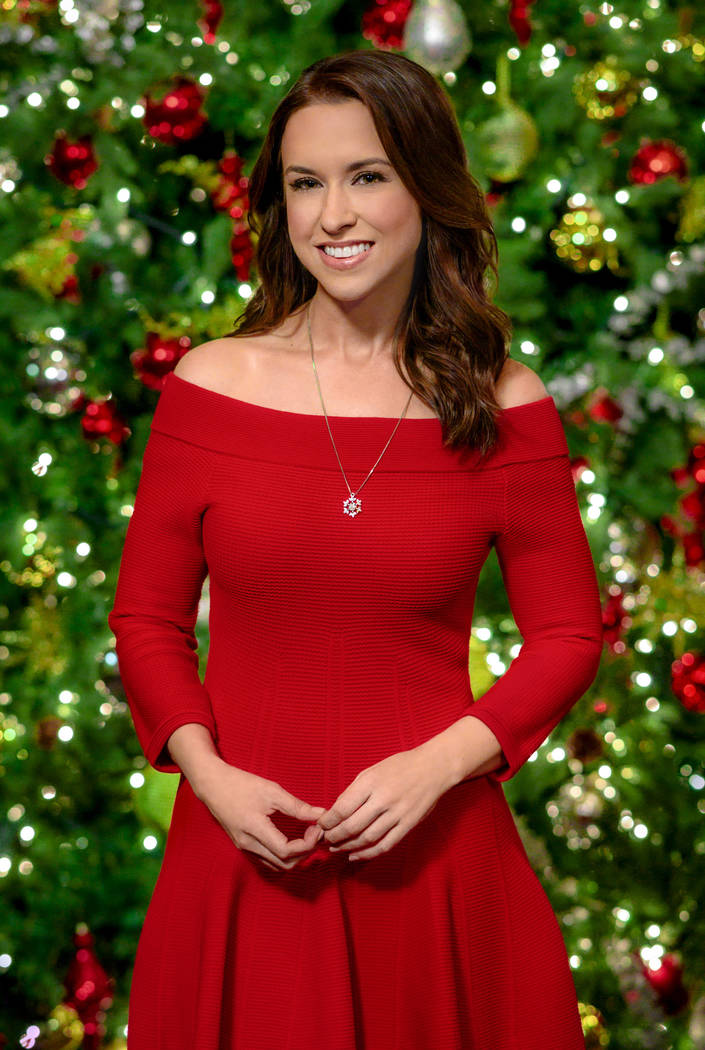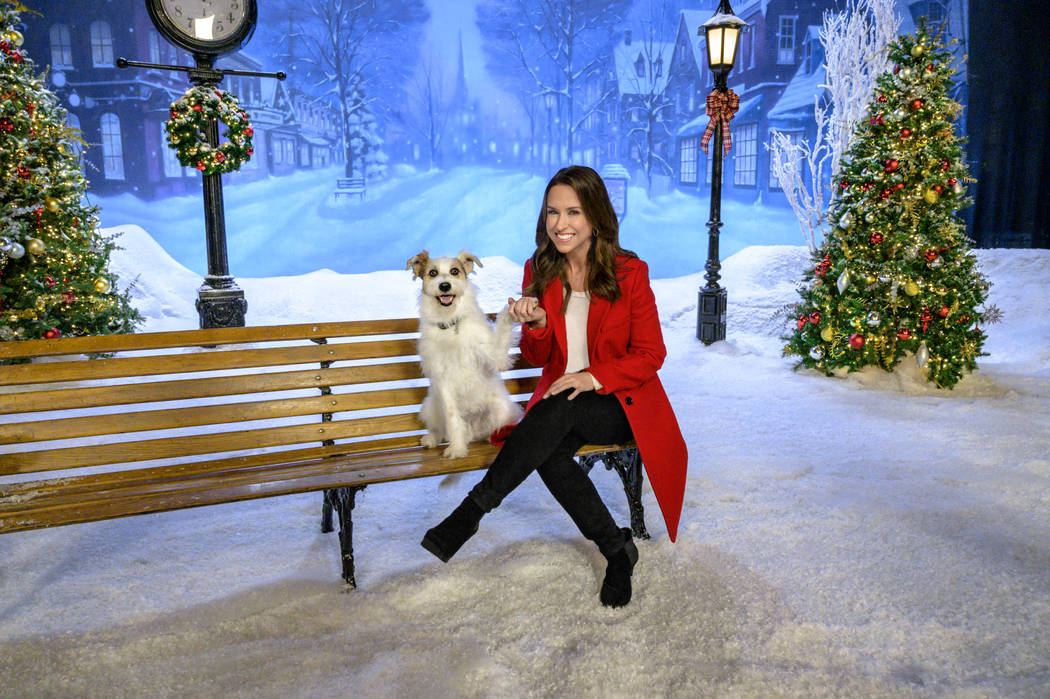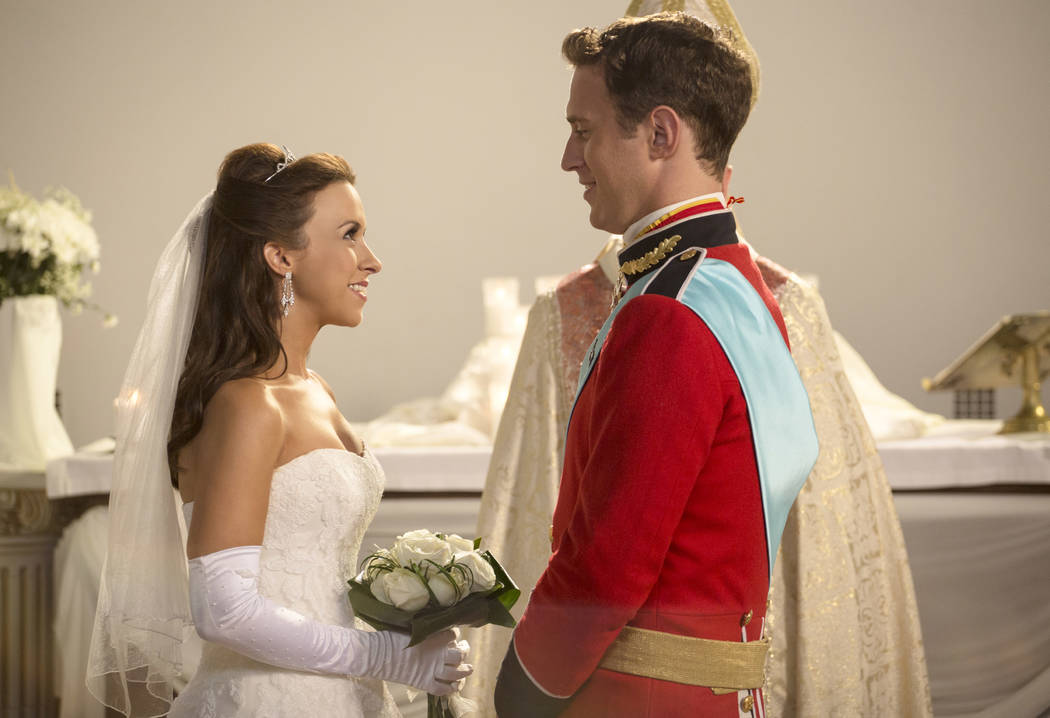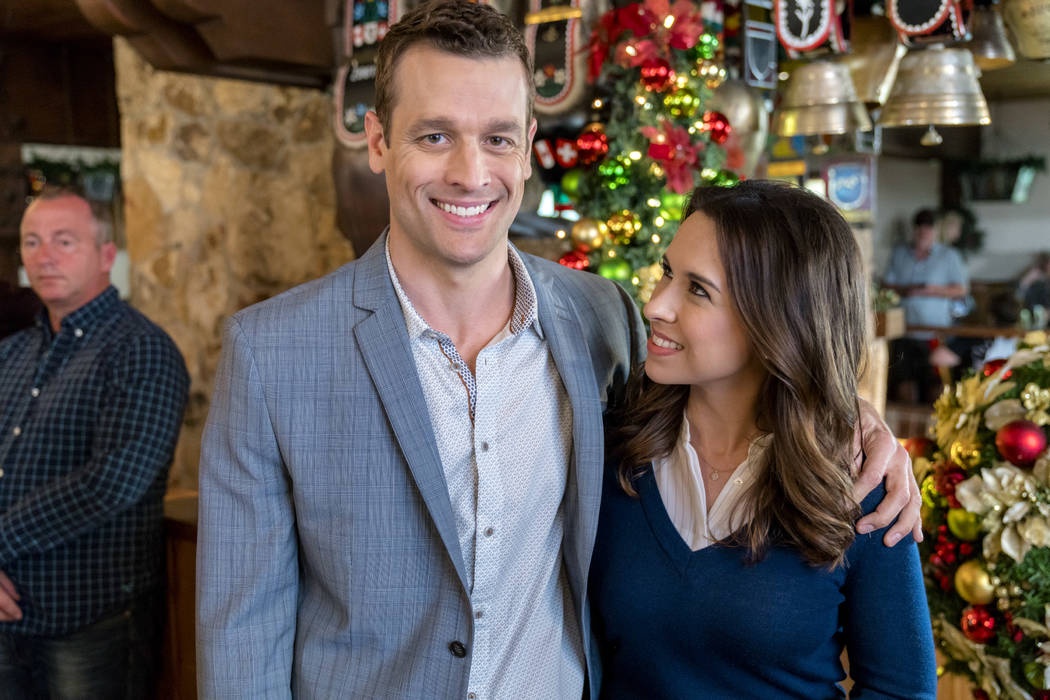 The weather outside isn't exactly frightful.
As summers go, by Las Vegas standards anyway, it's been relatively pleasant — if a bit earthquakey.
Still, that isn't keeping Hallmark Channel from airing "Christmas: A First Look Preview Special," offering glimpses at its upcoming slate of original holiday movies, at 10 p.m. Saturday.
Apparently, it's never too early to start dreaming of that annual celebration of homogeneity in which attractive white ladies with adorable jobs have all of their problems solved when they fall in love — often with a high-school flame, sometimes with a prince, usually during some type of festival or pageant that almost always takes place after one or more of them save a struggling family-owned business in a delightful small town whose residents are obsessed with Christmas.
Beginning at 2 p.m. Friday, Hallmark will tap into its vast reserves of original holiday movies and show them at least 20 hours a day through July 28 as part of its Christmas in July programming event.
This invites SO many questions.
For starters, why is Christmas in July even a thing? And why is that the only holiday we've decided to commemorate more than once a year? Who among us couldn't use an extra St. Patrick's Day — or seven? And why does no one celebrate April Fool's Day in February when you could really catch people by surprise?
Anyway, Saturday's preview special will spotlight some of the 24 new movies coming to Hallmark Channel this holiday season — which starts, as usual, before Halloween. That number doesn't include the 16 films ordered by its companion channel, Hallmark Movies &Mysteries.
Why that exists instead of, say, the Hallmark We're Going to Show Christmas Movies Every Day Until You Want to Strangle an Elf channel is the real mystery.
Lacey Chabert will host the sneak peek, which only makes sense. The "Party of Five" alum has turned starring in Hallmark Christmas movies into something of a cottage industry. About the only thing she hasn't played is the lovelorn owner of an industrial cottage company.
So far, Chabert has portrayed:
■ A baker ("Matchmaker Santa").
■ A pastry chef ("The Sweetest Christmas").
■ A seamstress ("A Royal Christmas").
■ A widowed fashion designer who returns to her hometown ("A Christmas Melody").
■ A money manager who returns to her hometown ("Pride, Prejudice and Mistletoe").
■ A web designer whose wish is granted by Santa ("A Wish for Christmas").
■ An anchorwoman whose wish is granted by Santa ("Family for Christmas").
That's in addition to at least seven other Hallmark Channel originals she's made, including two set at Valentine's Day and "The Color of Rain," in which she plays a mom whose husband died on Christmas Day.
HallmarkChannel.com even has its own Lacey Chabert subsection.
She's basically Hallmark's answer to Ian Ziering, whose relationship with Syfy includes headlining six "Sharknado" movies and reuniting with the director of those to produce and star in something called "Zombie Tidal Wave."
For all the comfortable sameness you've come to expect from Hallmark Christmas movies, the channel is offering up a few subtle changes for the 10th anniversary of its annual "Countdown to Christmas" extravaganza.
Someone will have to fill the void left by actress and USC rowing team devotee Lori Loughlin, who's headlined "Homegrown Christmas," "Northpole: Open for Christmas" and "Every Christmas Has a Story," as well as "When Calls the Heart" holiday episodes. Her former "Fuller House" co-stars Candace Cameron Bure and Jodie Sweetin, though, already have new movies in the works.
A little diversity may even creep in. In November, Forbes reported that the channel was developing two Hanukkah-themed movies.
And while Chabert is starring in her eighth Christmas movie, "Christmas in Rome," as a tour guide in the Italian capital, brace yourselves: There doesn't seem to be a baker or an enchanting small town anywhere in sight.
Contact Christopher Lawrence at clawrence@reviewjournal.com or 702-380-4567. Follow @life_onthecouch on Twitter.