Just a man and a phone in a car make 'Locke' terrific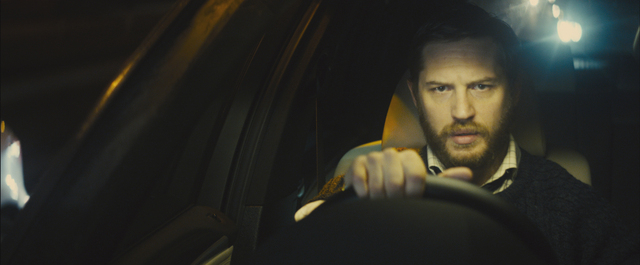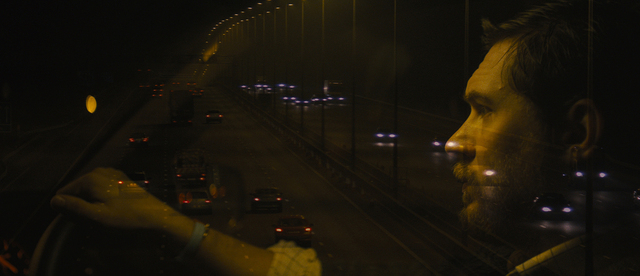 No one's been kidnapped. There isn't a bomb in his car. He isn't even being chased.
"Locke" is just 85 minutes of Tom Hardy driving a BMW from Birmingham to London.
And it's terrific.
On the eve of supervising the largest private concrete pour in the history of Europe, construction foreman Ivan Locke (Hardy) walks off the job. He also skips out on a huge football match he'd been planning to watch with his wife of 15 years and their two sons.
The reason? The woman he had a one-night stand with, the only time he's ever strayed, has gone into early labor.
She's alone in this, no friends or family to speak of, and she's terrified. So much so, she begs him to say he loves her.
"That's a question you're asking probably because of the pain or something," Locke responds. "How could I love you?"
But he still risks his job and his family to be there for her. He's convinced it's his duty, largely because of abandonment issues he has with his own father.
The pleas from the expectant mother come in a series of dozens of phone calls — from her, the panicked underling he left to manage the concrete, his increasingly furious wife and boss, as well as his confused sons — each more difficult than the last. Lesser men would have destroyed their phones and hid under their beds.
As fantastic as Hardy is, patiently explaining his increasingly reckless actions to the outside world, the most amazing part of "Locke" is the fact that it ever saw the light of day.
It makes no sense that someone heard this pitch and decided to turn it into a movie. And the production schedule was absurd: four days of rehearsal, eight nights of shooting, only six of them with Hardy.
"Locke" is nearly the very definition of ingenuity.
And, in the end, you learn a little about concrete and a lot about what it takes to be a man.
■ Reality roundup: Las Vegas native Amy Purdy has quickstepped her way into the finals of "Dancing With the Stars" (8 p.m. Monday and 9 p.m. Tuesday, KTNV-TV, Channel 13). Las Vegan Marquel Martin is one of the 25 suitors on "The Bachelorette" (9:30 p.m. Monday, Channel 13). And Las Vegan Walter "Sausage" Frank has advanced to the live finale of "Ink Master" (7 p.m. Tuesday, Spike).
■ The new Music City?: The MGM Grand Garden is home to both the Billboard Music Awards (8 p.m. Sunday, Channel 13) and "ACM Presents: An All-Star Salute to the Troops" (9 p.m. Tuesday, KLAS-TV, Channel 8).
■ Special screening: See "Spartacus" — no, not the naked, bloody cable TV version; the 1960 Kirk Douglas classic — at 2 p.m. Sunday and 2 and 7 p.m. Wednesday at Orleans, Sam's Town, Santa Fe, South Point and Suncoast.
Contact Christopher Lawrence at clawrence@reviewjournal.com or 702-380-4567.