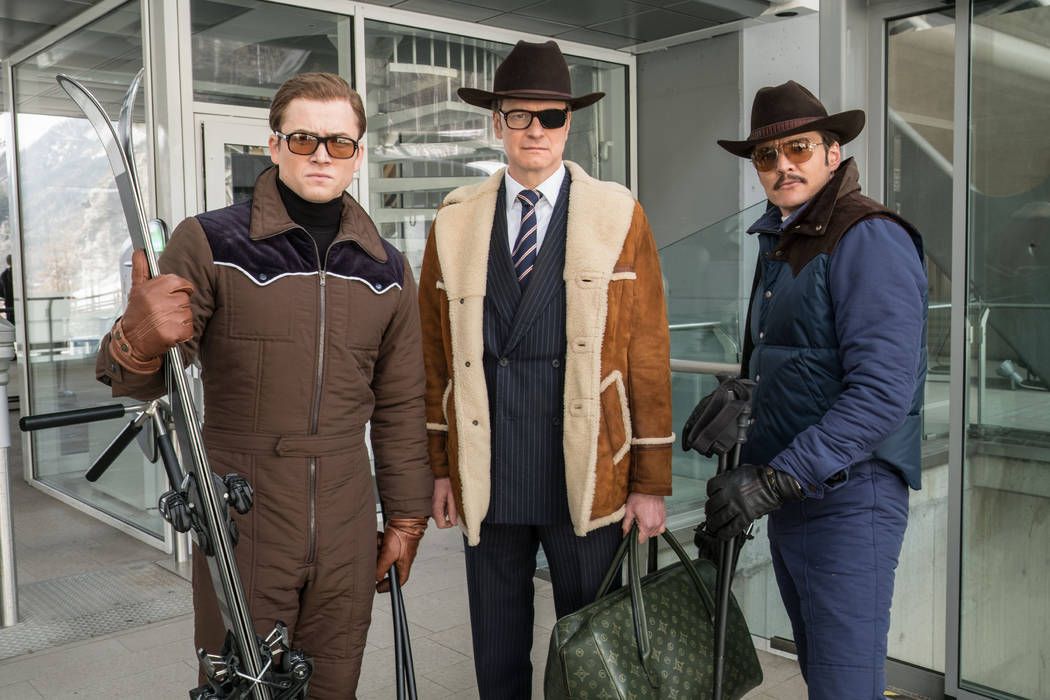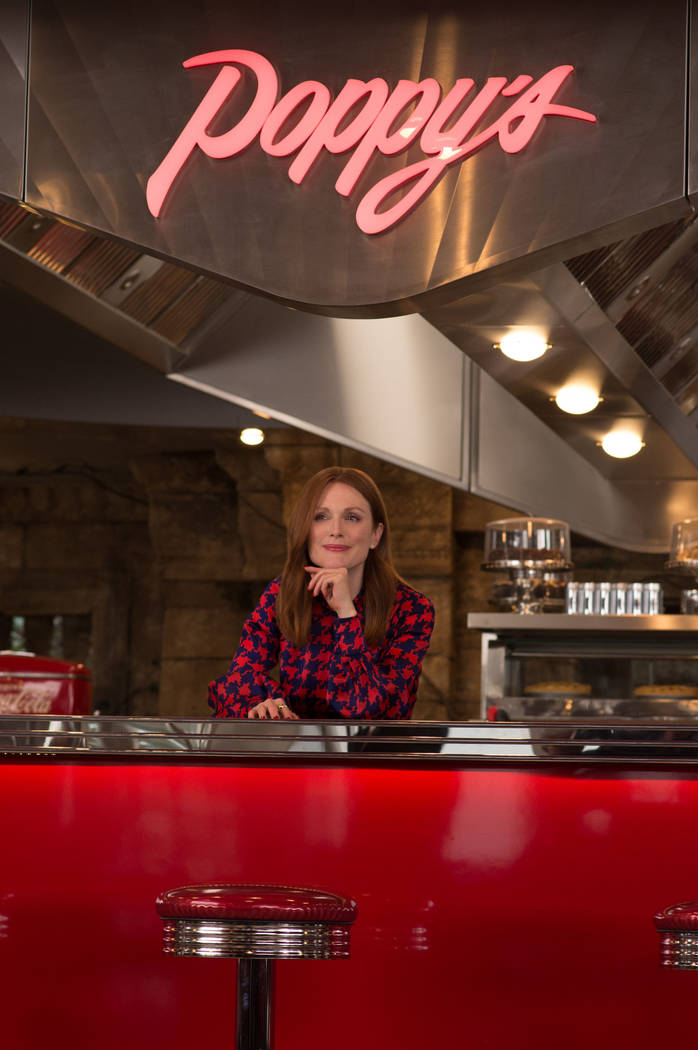 Among the many questions raised by "Kingsman: The Golden Circle" are: Did Kentucky manage to hurt director and co-writer Matthew Vaughn in some way as a child? And why does he think Kentucky's stereotypes are identical to those of Texas?
After a series of devastating attacks against Kingsman facilities, Eggsy (Taron Egerton) and Merlin (Mark Strong) set out to team up with their American counterparts, The Statesman, who are headquartered in a whiskey distillery in Louisville.
I was born and raised in Kentucky. I was there just last week. And while I can't lay claim to having visited all 120 counties and their many towns and hollers, I can honestly say I've never seen so many cowboy boots and hats outside of a rodeo. Yet that's all Statesman agents ever wear despite living in Kentucky's urban core. It's as though Vaughn hired the costume designer from "Dallas" — and not that TNT reboot from a couple of years back.
Statesman agents use a bullwhip, a lasso and a spittoon — the latter of which I've never seen in real life. One of them utters the phrase "high cotton" — odd, since Kentuckians don't even grow cotton. And, when seeking revenge, one exclaims, "I'll fix their wagons!" You'll what?
Then there are the homophobic rednecks in a bar that … OK, yeah, I'll reluctantly own that one.
Geographical complaints aside, "The Golden Circle" spends all of about 30 seconds before bursting into a crazed, gravity- and physics-defying brawl in the back of a taxi as it barrels through the streets of London. And the choice of music on the stereo is as inspired as anything in "Baby Driver": Prince's "Let's Go Crazy."
Sadly, "The Golden Circle" rarely goes crazy again.
"Kingsman: The Secret Service" was one of my favorite movies of 2014. A nonstop thrill ride with some of the wildest action sequences Hollywood has ever seen, it was a breath of fresh, gunpowder-infused air. And it made Colin Firth, as Harry Hart, the least likely action star since Liam Neeson.
"The Golden Circle's" fight scenes remain kinetic and frenetic with that same how'd-they-do-that camera work, but they're few and far between as the movie settles for mere bursts of the original's raunchy, brash attitude.
After introducing the Statesman agents — Champagne (Jeff Bridges), Tequila (Channing Tatum), Ginger Ale (Halle Berry) and Whiskey (Pedro Pascal, "Game of Thrones' " Red Viper) — Vaughn and his writing partner, Jane Goldman, waste what feels like a good 20 minutes or more trying to bring Firth's Harry back into the fold.
The overly elaborate explanation for why he's still alive after having been shot in the head in the original and left for dead outside a racist church — also in Kentucky — doesn't make sense anyway. He might as well have simply woken from a coma and started beating people silly with that umbrella of his. It would have shaved plenty of time off the absurdly long movie's 2 hours and 21 minutes.
As for the plot, Poppy Adams (Julianne Moore), a 1950s-obsessed drug queenpin who built a backlot/amusement park dedicated to Americana in the ruins of a Cambodian jungle, has laced her goods with a virus and is blackmailing the president (Bruce Greenwood) for the antidote. The result is a true but awkward potheads-and-junkies-are-people-too message that's better-suited to a Seth Rogen comedy.
"The Golden Circle" still has the ability to surprise, as evidenced by Eggsy's rather graphic planting of a tracking device, as well as a bonkers, rage-filled supporting role for Elton John as himself.
But for the most part, "The Golden Circle" only tarnishes what had been a very promising franchise.
Contact Christopher Lawrence at clawrence@reviewjournal.com or 702-380-4567. Follow @life_onthecouch on Twitter.
Review
Movie: "Kingsman: The Golden Circle"
Running time: 141 minutes
Rating: R; sequences of strong violence, drug content, language throughout and some sexual material
Grade: B-
Now playing: At multiple locations