Lady Gaga's Las Vegas residency is coming at the perfect time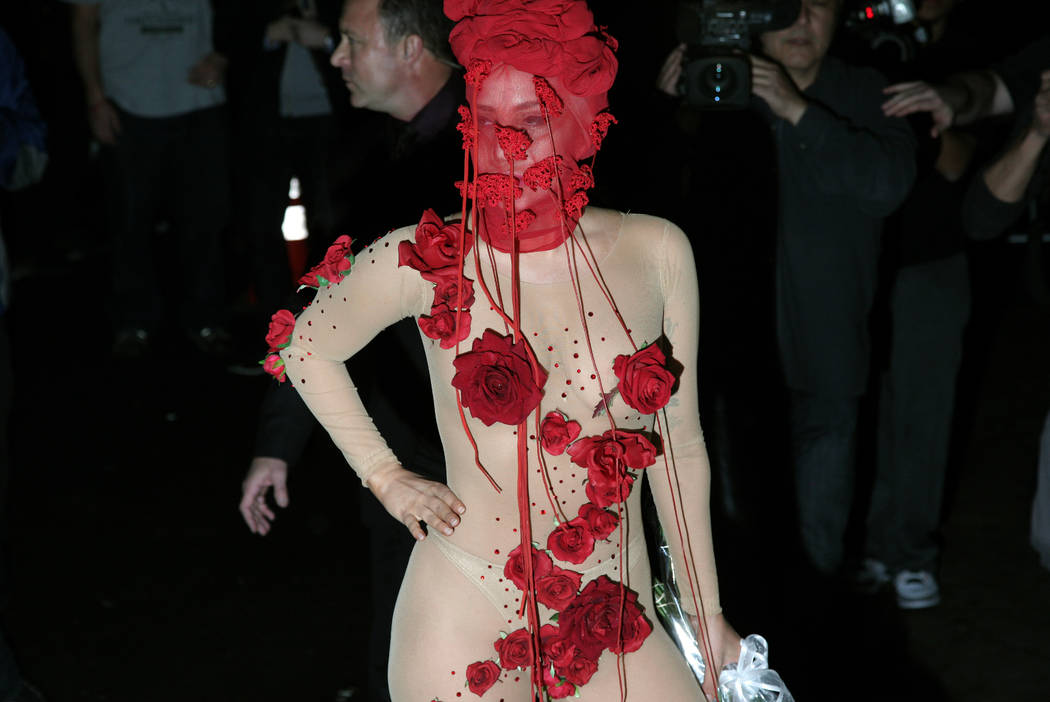 I've never been much of a Lady Gaga fan. She's crazy talented, but all that theatricality can be a bit … much.
Stefani Germanotta, though? Wow. Just, wow.
Stefani, as her co-star and director Bradley Cooper still refers to the lady behind the Gaga, steps out of the shadows — and out from behind the masks, the veils, the giant sunglasses and that meat dress — to deliver a gobsmacking performance in "A Star Is Born."
In the fourth iteration of the movie, one that most closely resembles the 1976 Barbra Streisand-Kris Kristofferson remake, she portrays Ally, a waitress and aspiring singer. Ally is so insecure about her looks — "Oh, you sound great, but you don't look so great," she's been told, time and time again — that she performs in drag bars, buried beneath nearly as much makeup as some of the guys.
When hard-drinking, pill-abusing, worn-out-by-life country rocker Jackson Maine (Cooper) wanders into that bar, the first place he can find to imbibe following a concert, he's mesmerized by her voice and convinces her to let him see the real Ally.
Art behind the artifice
It's not hard to notice the parallels with Gaga, who famously spent the entirety of the 2011 Video Music Awards as her male alter ego, Jo Calderone. With her hiding-in-plain-sight performances, she was Sia before Sia was. (Heck, for all I know, she actually may be the reclusive singer.)
With "A Star Is Born," at least to a casual observer, Gaga has never appeared so raw and vulnerable. The discovery of the undeniable art behind the artifice is very nearly as exciting as it must have been for Jack, who soon takes Ally under his wing and into his bed.
"A Star Is Born" isn't a musical in the traditional sense. No one bursts into song for no good reason. A cast of hundreds doesn't magically know the same choreography. But the music is every bit as vital to the experience that Cooper and his team have curated as the projector and the screen. (Pro tip: See it with the superior audio of Dolby Atmos at Brenden Theatres at the Palms or the Galaxy Cannery, or Dolby Cinema at AMC Town Square, and your tympanic membranes will thank you.)
If a chill doesn't come over you the first time Ally belts out original lyrics — late at night in the parking lot of a janky grocery store, where Jack picked up some frozen peas to wrap around the hand she injured while punching a cop for being rude to him — you should get up, leave the theater and re-evaluate your life.
That vocal snippet eventually becomes "Shallow," the Gaga-Cooper "Haaa-Ahhh-Ahhh-Uh-Ahhhhhhh" duet that's been causing people to lose their minds ever since the movie's trailer dropped back in June.
Next stop: Las Vegas
It, like many of the film's songs, was co-written by Gaga. "Shallow" is on pace to become her biggest hit in years. The soundtrack, which along with the movie is due out Friday, could be her version of Whitney Houston's "The Bodyguard" album. Yet she's being coy with the media whenever she's asked if audiences can expect to hear her perform any of it during her "Enigma" and "Jazz & Piano" dual Las Vegas residencies that kick off Dec. 28 at the Park Theater.
Considering that "Shallow's" official music video, released Sept. 27, had more than 9 million views on YouTube alone in its first five days, her trotting it out, at least for opening night, is one of the safer bets on the Strip.
That Dec. 28 date, a Friday night, was chosen to capitalize on holiday travelers. There may never have been a better time, though, for Lady Gaga to kick off her first splashy residency.
She figures to be a staple of the awards season, both for the song and for her breakthrough performance. Gaga should walk into the Park Theater that night as a Golden Globe and Screen Actors Guild nominee. The wave of publicity from her first American concerts in more than a year surely can't hurt with Oscar nominations, which are open from Jan. 7 to 14, 2019.
In case you're wondering, the Golden Globes (Jan. 7) and Oscars (Feb. 24) fall during weeks she isn't scheduled to perform. In a break from her typical Thursday-Saturday-Sunday Vegas schedule, though, she's off Jan. 27, the night of the SAG Awards.
Lady Gaga has never seemed more relatable than she does in "A Star Is Born."
With the wave of superlatives and nominations heading her way, she may never have been more in demand.
And, at least to those who've never considered themselves as part of her Little Monsters fandom, she may never have been more welcome.
Contact Christopher Lawrence at clawrence@reviewjournal.com or 702-380-4567. Follow @life_onthecouch on Twitter.