'Life of Kylie' the rare 'Kardashians' spinoff to elicit sympathy
August 5, 2017 - 10:49 am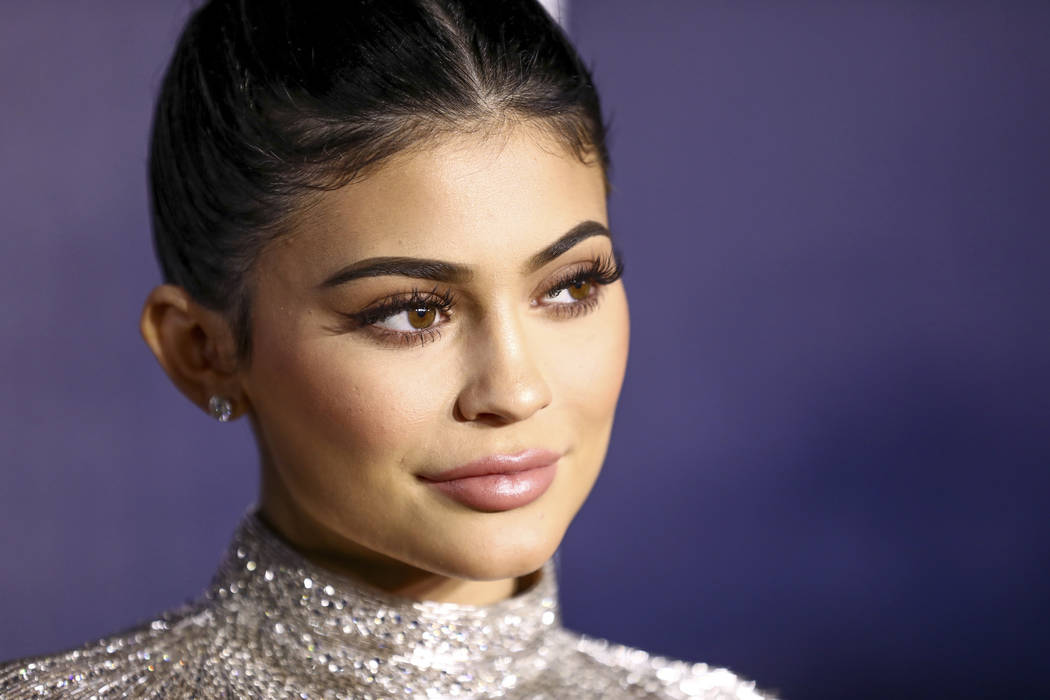 I was talking to Kim Kardashian about how everyone in her life had been on a reality show, a phenomenon I dubbed "One Degree of Kim Kardashian."
This was a decade ago when "Keeping Up With the Kardashians" had just debuted, and 9-year-old Kylie Jenner was swinging around on the stripper pole in her parents' bedroom.
Back then, Kim's sister Kourtney had been on something called "Filthy Rich: Cattle Drive," stepbrother Brody Jenner's resume included "The Princes of Malibu" and "The Hills," and her stepfather, Bruce Jenner, had appeared on "Skating With Celebrities" and "I'm a Celebrity, Get Me Out of Here!"
Since then, though, "I Am Cait" chronicled Bruce's transition to Caitlin. Kim and her brother, Rob, competed on "Dancing With the Stars." Rob co-starred on "Rob & Chyna." Khloe co-starred on "Khloe & Lamar," competed on "The Celebrity Apprentice," co-hosted "The X Factor" and hosts "Kocktails With Khloe" and "Revenge Body With Khloe Kardashian." Brody starred in the unfortunately titled series "Sex With Brody." "Dash Dolls" followed the employees of the Kardashians' boutique. Kendall Jenner was the centerpiece of that nutty Pepsi commercial that struck many as offensive. And the exploits of various combinations of Kardashians were chronicled in "Kourtney and Khloe Take Miami," "Kourtney and Khloe Take the Hamptons" and "Kourtney and Kim Take New York."
Now it's youngest sibling Kylie's turn to branch out with "Life of Kylie" (9 p.m. Sunday, E!).
On the surface, it's every bit as vapid as the other "Keeping Up With the Kardashians" spinoffs.
"My passion has always been makeup. … It's really my only passion," Kylie says. "I don't feel like I need makeup. A lot of the time I'm not wearing makeup, but, no, I need makeup."
After her orange Lamborghini is the subject of several shots bordering on car porn, Kylie reveals, "We never take the Lambo. I feel so bad for it." "Every day I try to force myself to take it," she adds. "I just never drive it."
Let that sink in for a moment. Every day she tries to force herself to drive a Lamborghini. And she fails.
But just when my eyes were about to roll right out of my head, down the hall and into the relative safety of the bathroom, the unthinkable happened. I began to sympathize with a member of the Kardashian-Jenner clan not named Caitlin.
"I for sure didn't choose this life," Kylie says. "But I am not gonna say I'm totally innocent, because I am keeping up this lifestyle."
She's right. Her mother, Kris, put her on TV as a 9-year-old and has kept her there ever since. "I really don't know what it's like to not have everyone know who I am," Kylie laments.
"What do you say to people who think you have a perfect life?" an off-camera interviewer asks. "Laugh. In their face," Kylie responds. "Nobody has a perfect life. The only different thing about me, or out of the ordinary really, is probably just that I have nice things. But what you realize when you get there, when I know I can buy any car, any house, that happiness lasts two seconds."
This is getting uncomfortable.
"There's an image that I feel constantly pressured to keep up with. In order to, like, stay relevant for the public, I have to be on Instagram and I have to be on Snapchat, just keeping people entertained," she says.
And Instagramming isn't as simple as it may sound. "Posting a selfie is hard, because it's a lot of, just, pressure," 19-year-old Kylie says. "It has to be perfect."
"Life of Kylie" doesn't just show the downside of growing up in the public eye. Kylie surprises a fan in Sacramento by being his prom date. It's a sweet segment that feels ripped from a dozen teen movies, only with more shrieking and Snapchatting.
"This is like a therapy session," she tells the interviewer in the beginning. "I like it though. I should go to therapy! Write it down, because I would love to go to my first therapy session. Yes. I wanna go to therapy!"
Later in the two-part episode, she does. And because Kris Jenner serves as an executive producer, that therapy session is conducted on camera.
Seriously.
At one point, Kylie gets to experience the simple joy of walking on the beach at night with her friend. There's not a paparazzo in sight.
"I'm getting the bug again where I just wanna run away," she says. "I just don't know who I'm doing it for."
Run, Kylie, run! As far and as fast as you can.
■ A killer (Harry Treadaway) taunts a retired detective (Brendan Gleeson) into hunting him in "Mr. Mercedes" (8 p.m. Wednesday, DirecTV), adapted by David E. Kelley from a story by Stephen King.
TV to watch
■ For those of you without access to Amazon Prime, the Emmy darling "Transparent" (10 p.m. Wednesday, SundanceTV) begins its cable run.
■ Not wanting to lose the momentum following one of its highest-rated seasons in decades, "Saturday Night Live" is debuting "Weekend Update: Summer Edition" (9 p.m. Thursday, NBC).
■ Say goodbye to the Clone Club as Sarah (Tatiana Maslany) and her sestras assemble for the last time in the series finale of "Orphan Black" (7 p.m. Saturday, BBC America).
Contact Christopher Lawrence at clawrence@reviewjournal.com or 702-380-4567. Follow @life_onthecouch on Twitter.