Looking back at MTV Video Music Awards' wildest moments
August 26, 2017 - 11:49 pm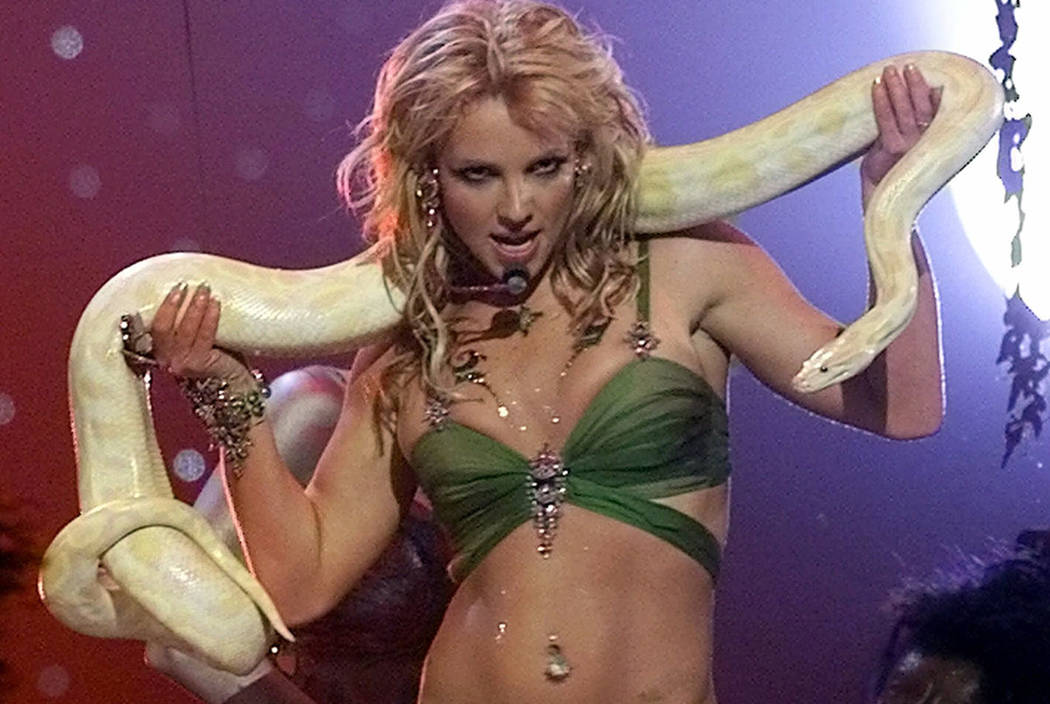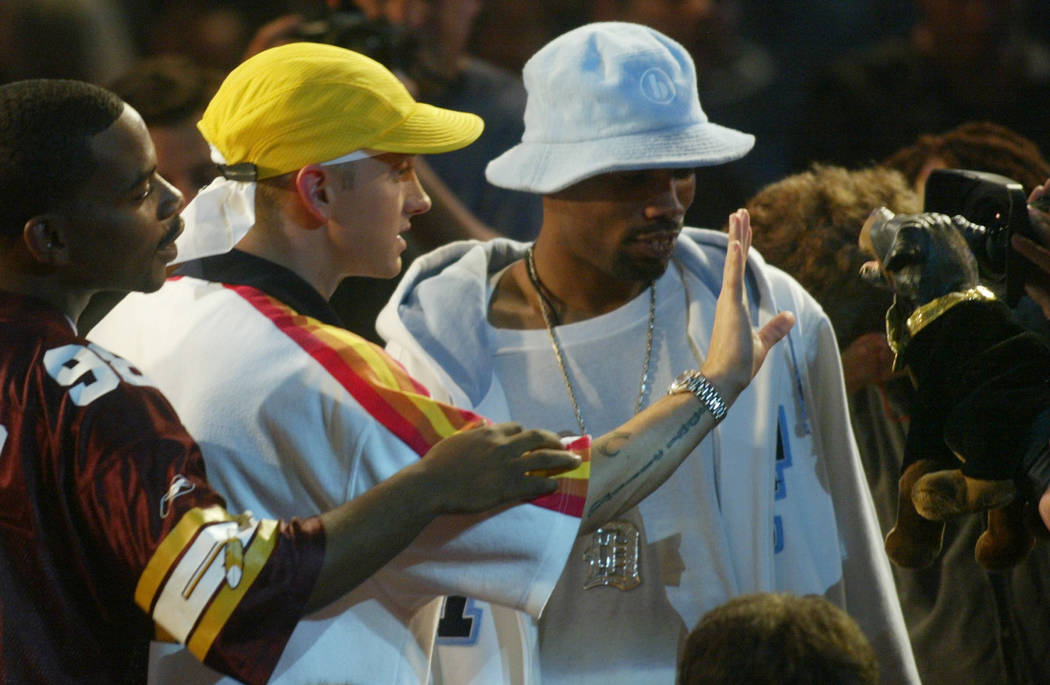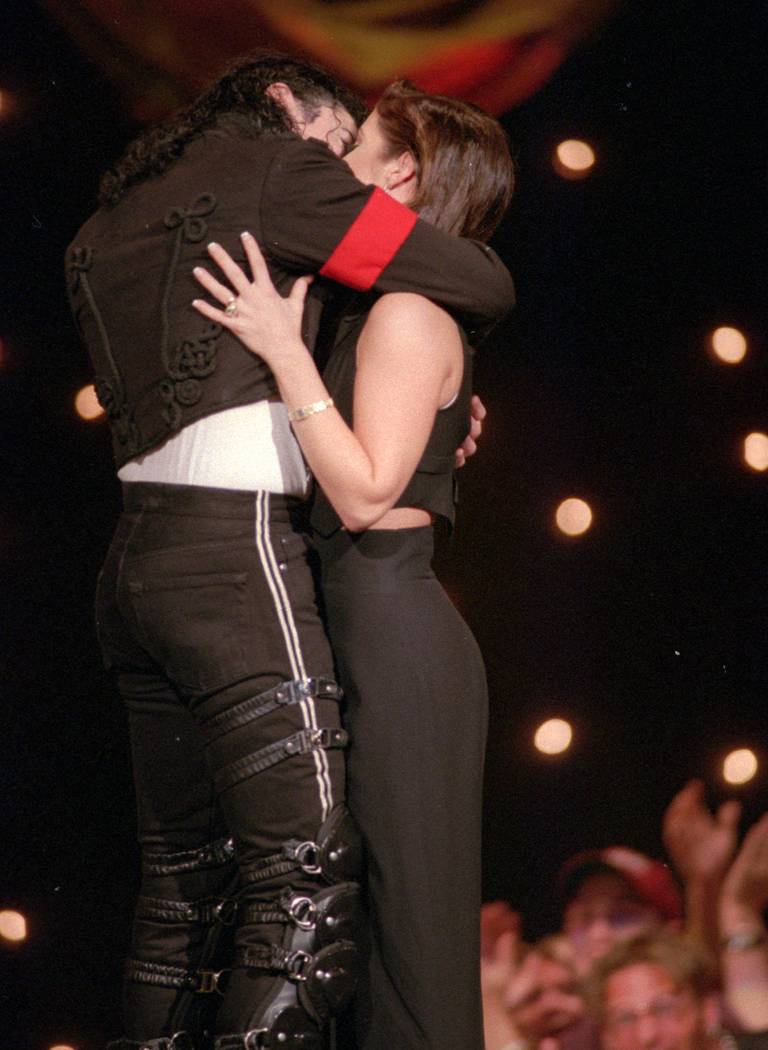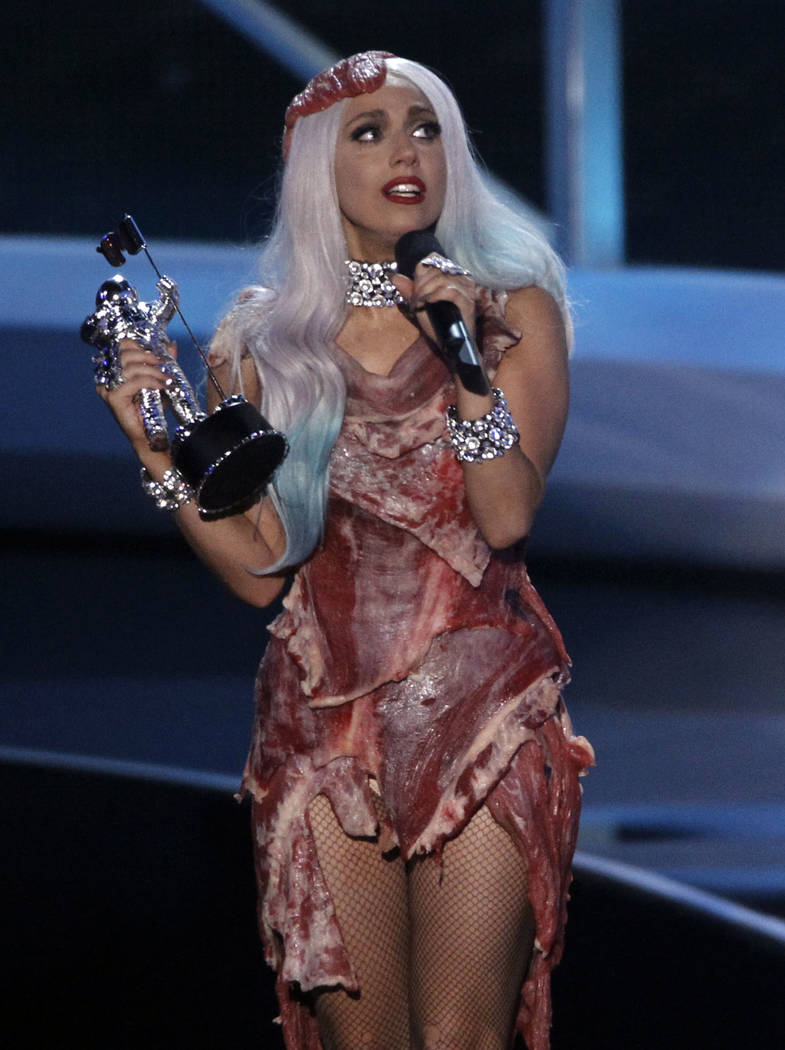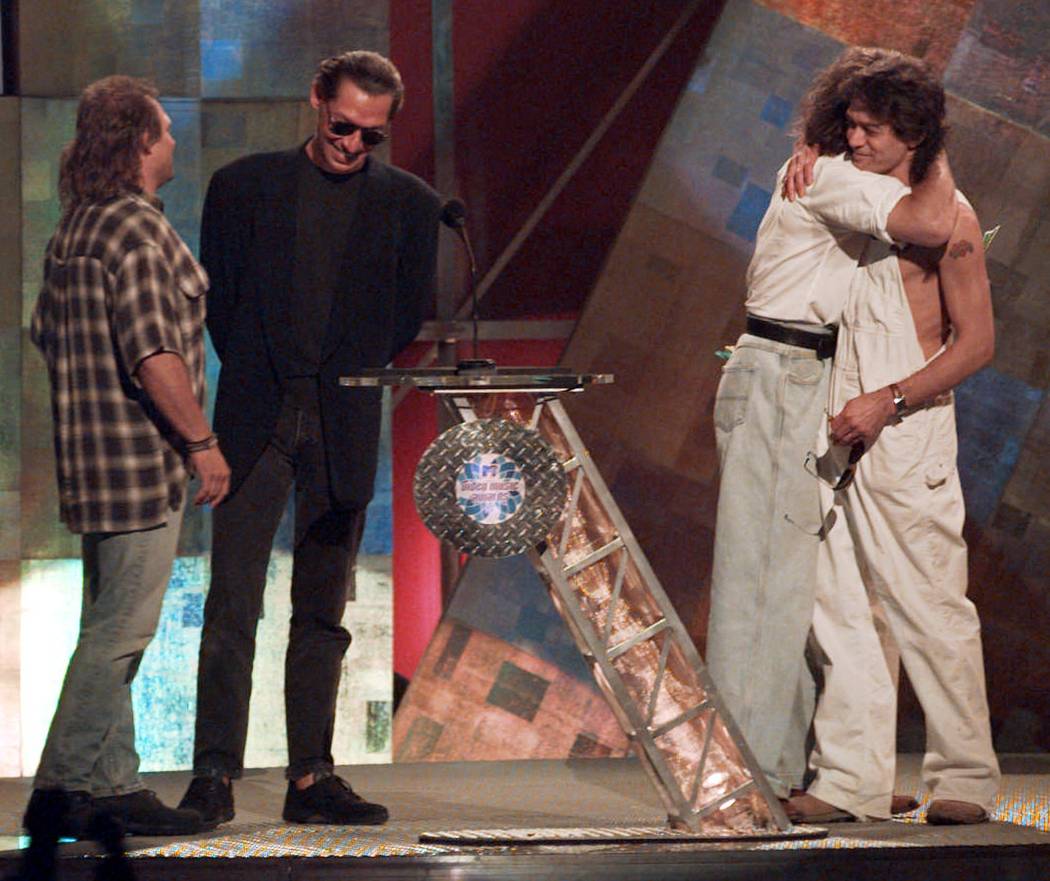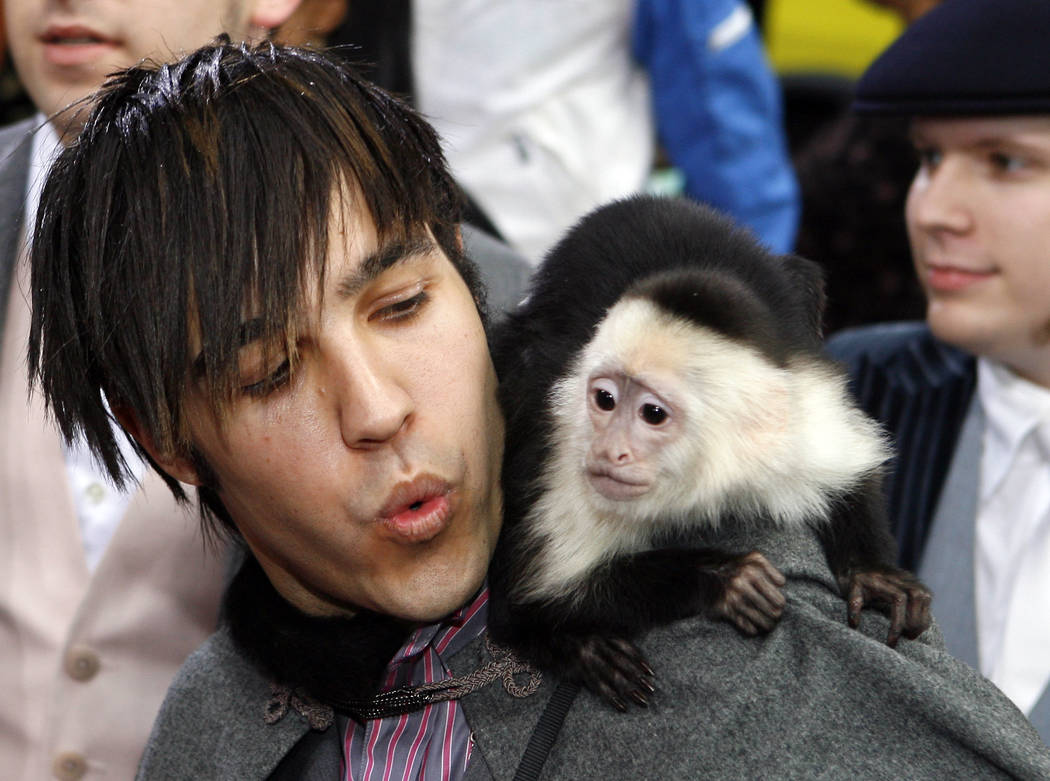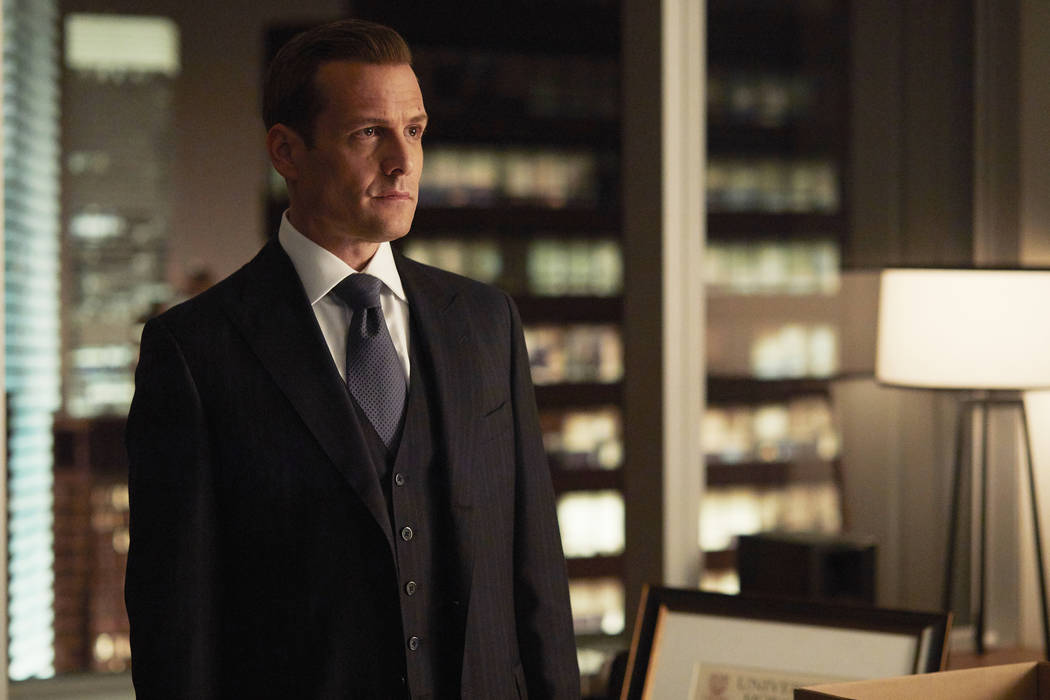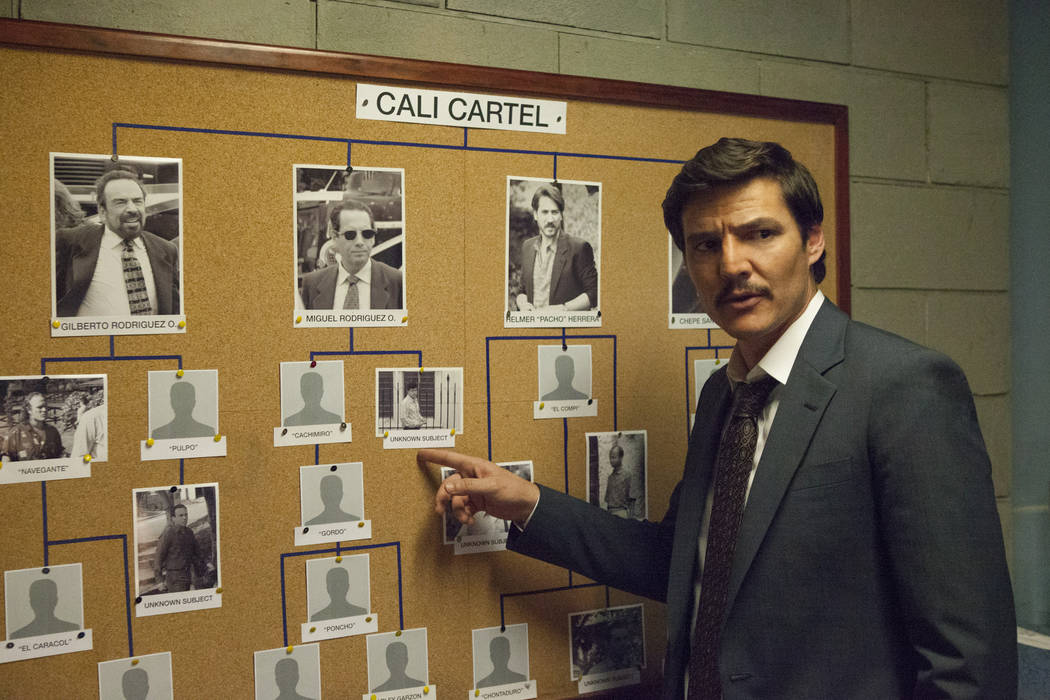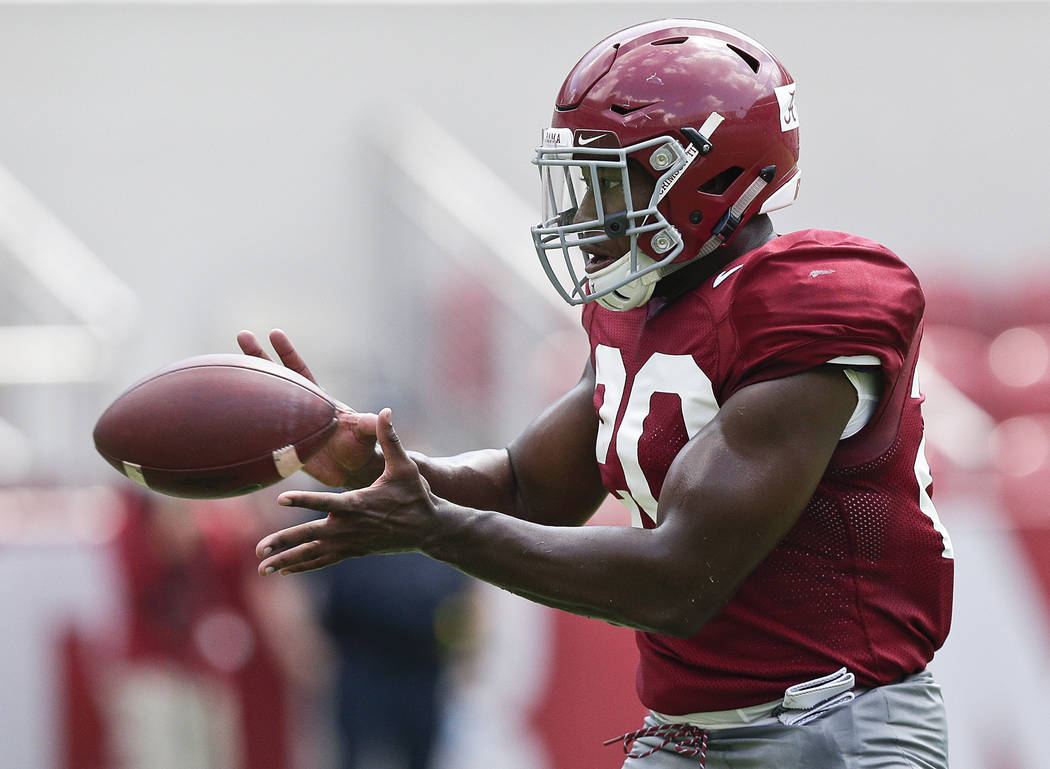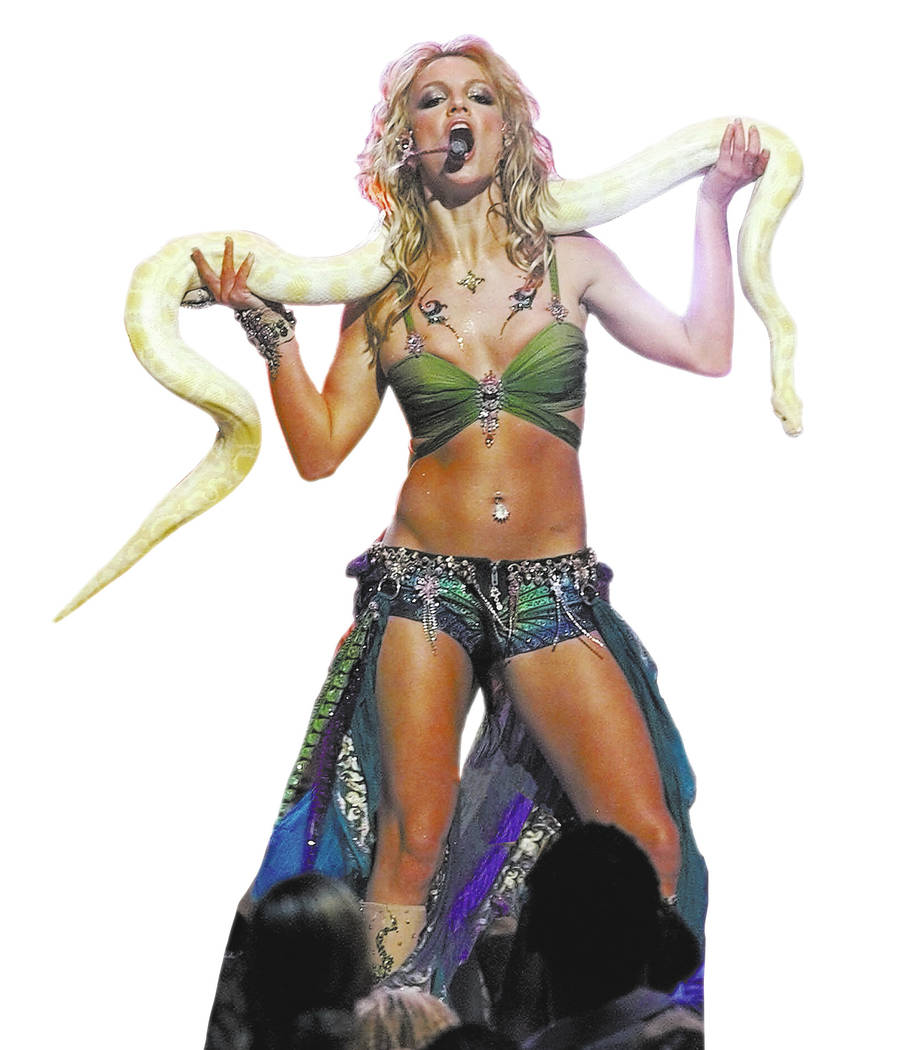 Has it really been a decade since MTV brought its traveling circus known as the Video Music Awards to the Palms?
Let's see: Fall Out Boy was named best group, Fergie bested Beyonce for female artist of the year, 50 Cent performed three times, and Kid Rock got into a fistfight with Tommy Lee while Alicia Keys sang. Yep, that sounds like 10 years ago.
The mere fact that Kid Rock and Tommy Lee both attended the VMAs practically screams 2007. (It also quietly murmurs 1997.)
The only thing most people remember about that night, though, was the Britney Spears "comeback" that opened the show.
The singer seemed to be in emotional distress and was in no way ready for the spotlight, taking the stage just seven months after she shaved her head and attacked a paparazzo's SUV with an umbrella. Three weeks later, she would lose custody of her two children to Kevin Federline.
Let that last one sink in for a moment.
MTV took advantage of Spears' vulnerability, though, and trotted her out to mouth some of the words — the term "lip sync" implies synchronization — to her new single "Gimme More" as part of a performance that could charitably be described as lethargic.
It was one of the low points of Spears' dynamic career, and one of the most infamous moments in the awards show's history.
With the 2017 VMAs airing at 8 p.m. Sunday, here's a look back at some of the show's wildest, wackiest moments:
Making hiss-tory: Spears has had so many unforgettable VMA performances, it's no wonder MTV tried to coax another out of her. The one that may have made the most positive noise — outside the offices of PETA, that is — came in 2001 when she gyrated to "I'm a Slave 4 U" with a 7-foot albino Burmese python draped across her shoulders.
Britney Spears at the MTV VMAs. AP Photo
Worst accessories: That python was far from the only wild animal involved in the VMAs. In 2006, Fall Out Boy's Pete Wentz brought a capuchin monkey. In 2008, rapper T-Pain brought an elephant. And in 2000, for some inexplicable reason, Christina Aguilera brought Limp Bizkit's Fred Durst. On stage. To perform.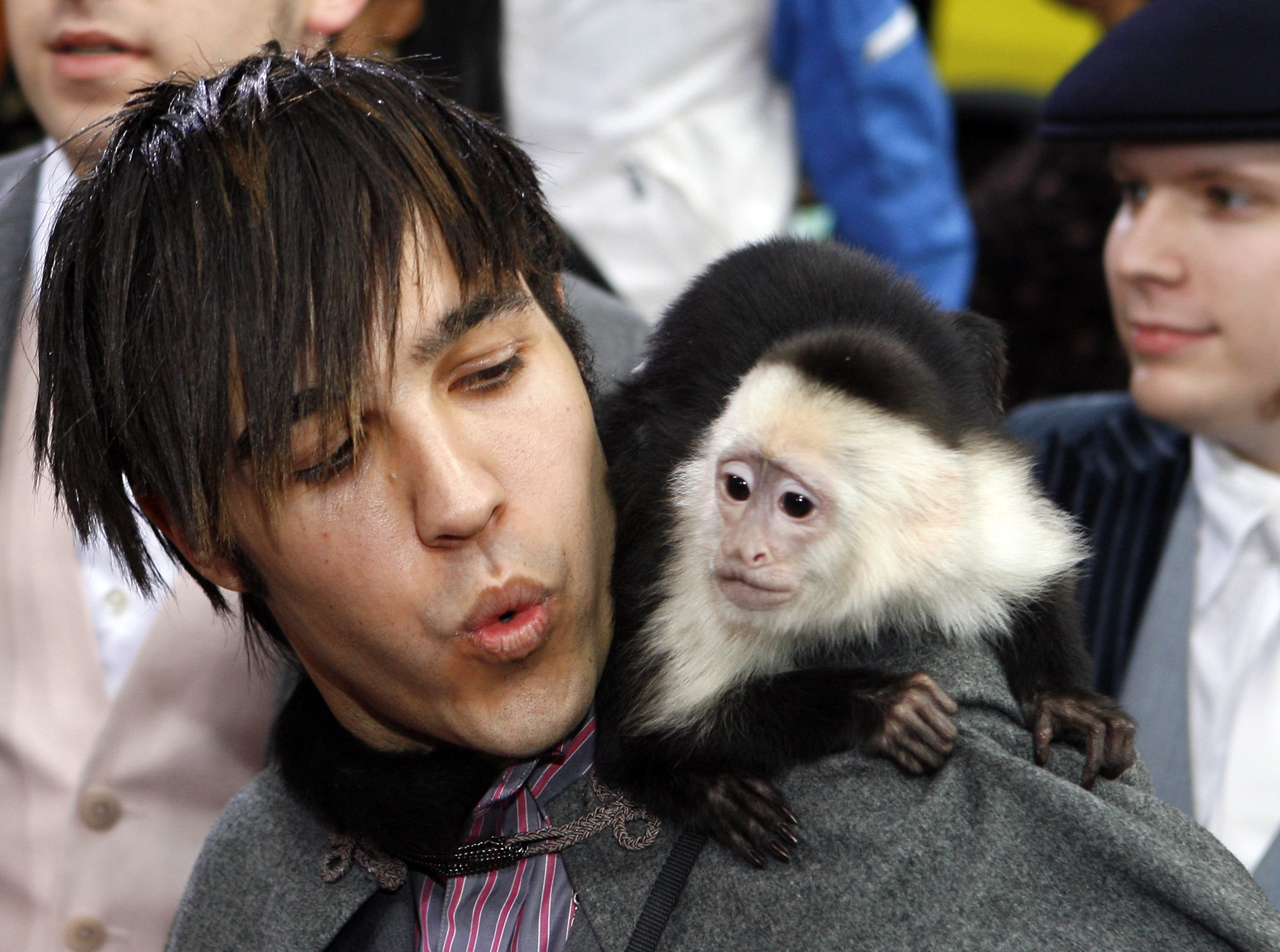 Pete Wentz at the MTV VMAs. AP Photo
Celebrity skin: In 1991, Prince performed in a yellow outfit that looked like something your grandmother crocheted but left his butt cheeks exposed. The following year, Howard Stern was lowered from the ceiling dressed as the superhero Fartman before co-presenter Luke Perry and a random audience member laid hands on his bare buttocks. In 1999, Lil' Kim showed up with only a pastie covering her left breast, which Diana Ross — Diana Ross! — jiggled onstage. And in 2015, host Miley Cyrus one-upped Lil' Kim by fully exposing her left breast.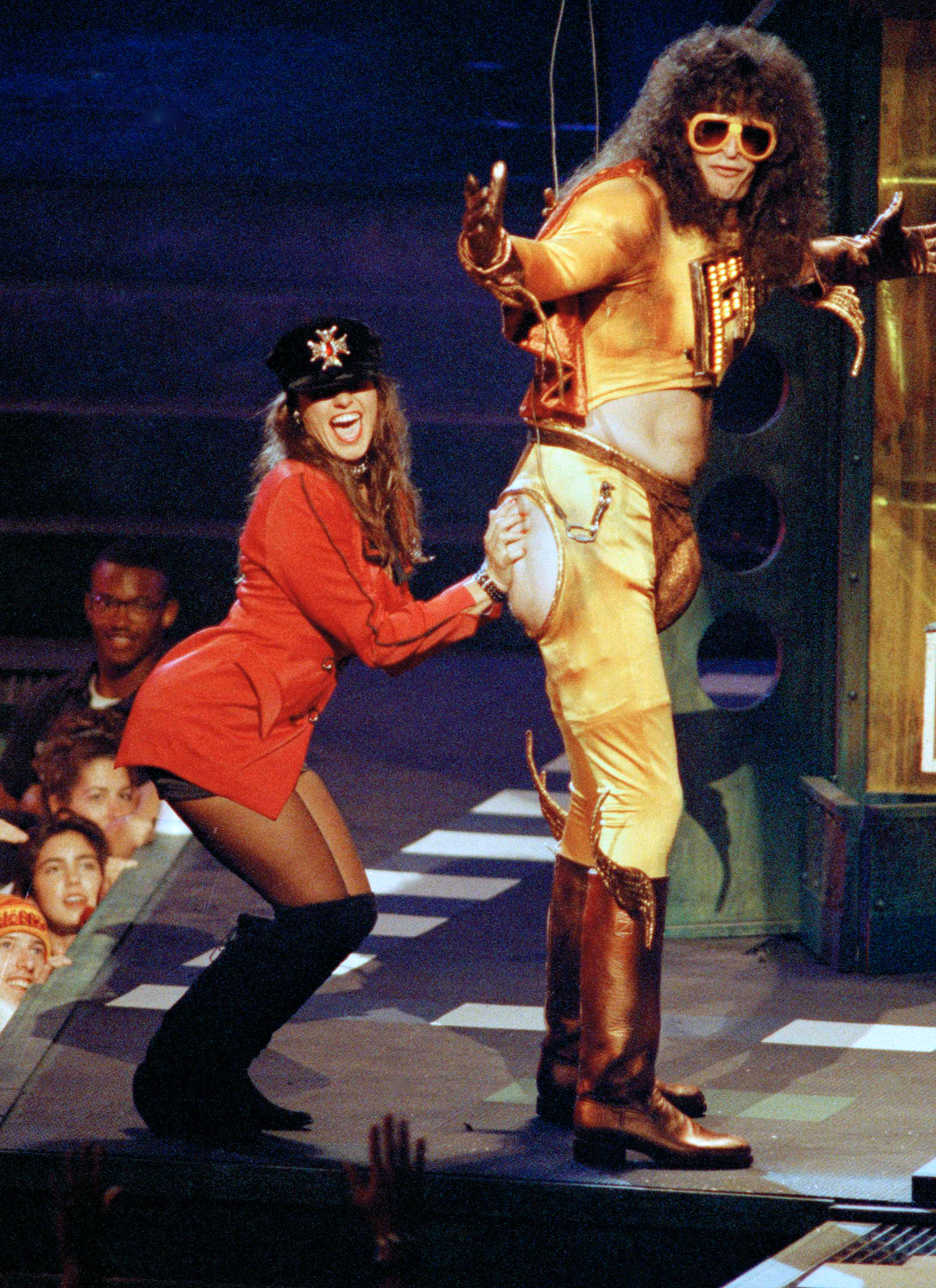 Howard Stern and a fan at the MTV VMAs. AP Photo
Eminem fights a puppet: In 2002, the rapper had a random beef with Moby that made as much sense as most of his feuds. After Triumph the Insult Comic Dog's "handler" Robert Smigel spent some time making fun of Moby to his face, he approached Eminem. Slim Shady shoved Triumph out of his face and tossed Smigel's script into the air. Smigel got the last laugh, though, as Triumph later staged a press conference wearing a tiny neck brace.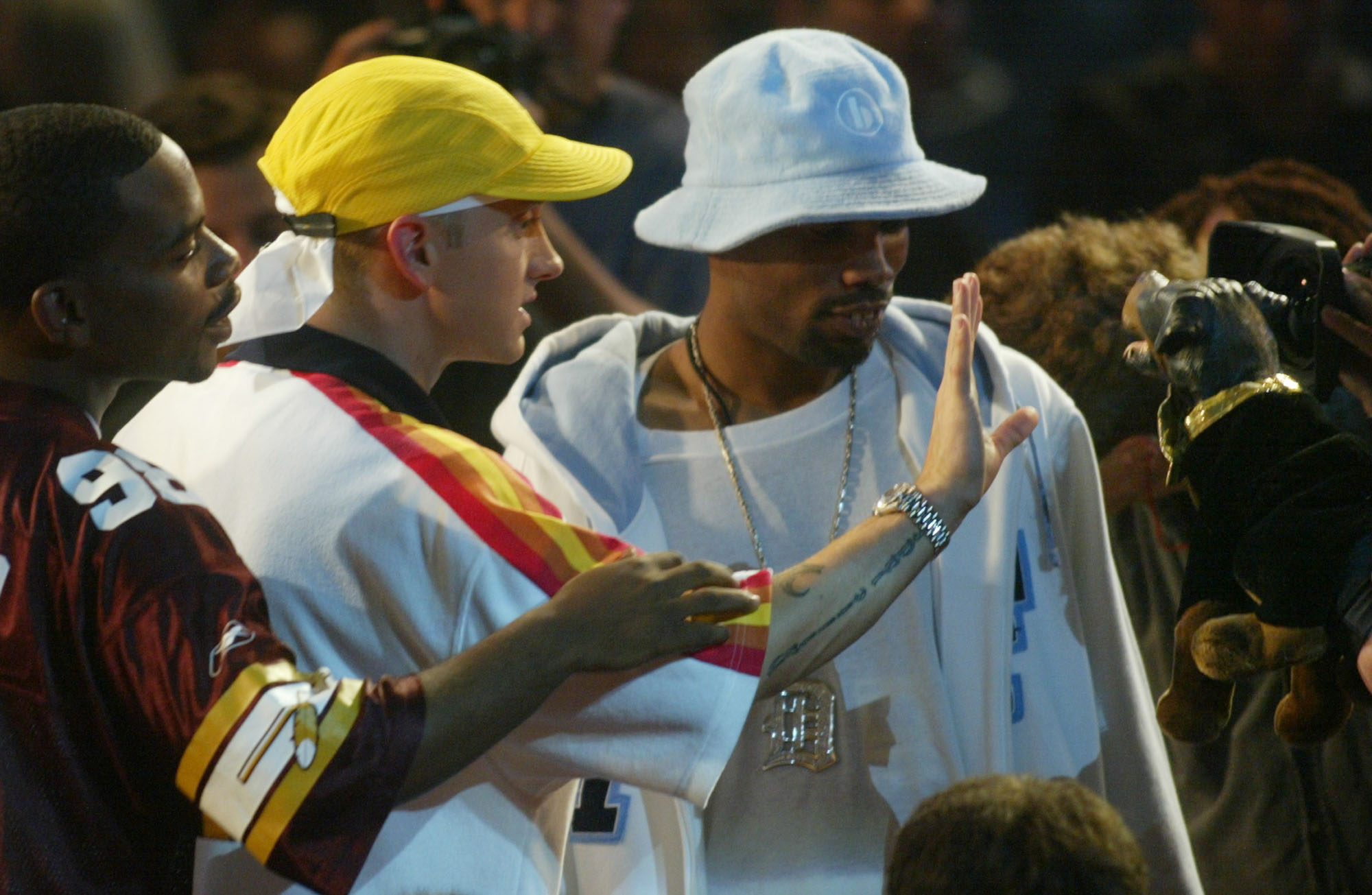 Eminem and Triumph the insult comic dog at the MTV VMAs.
AP Photo
That was quick: In 1996, the original Van Halen lineup — Eddie Van Halen, David Lee Roth, Alex Van Halen and Michael Anthony — appeared onstage for the first time in more than a decade. Roth being Roth, he couldn't help but make the moment about himself, mugging and preening for the audience. Eddie Van Halen was so enraged, the reunion plans were canceled that night, and Extreme singer Gary Cherone was brought in to front the band instead.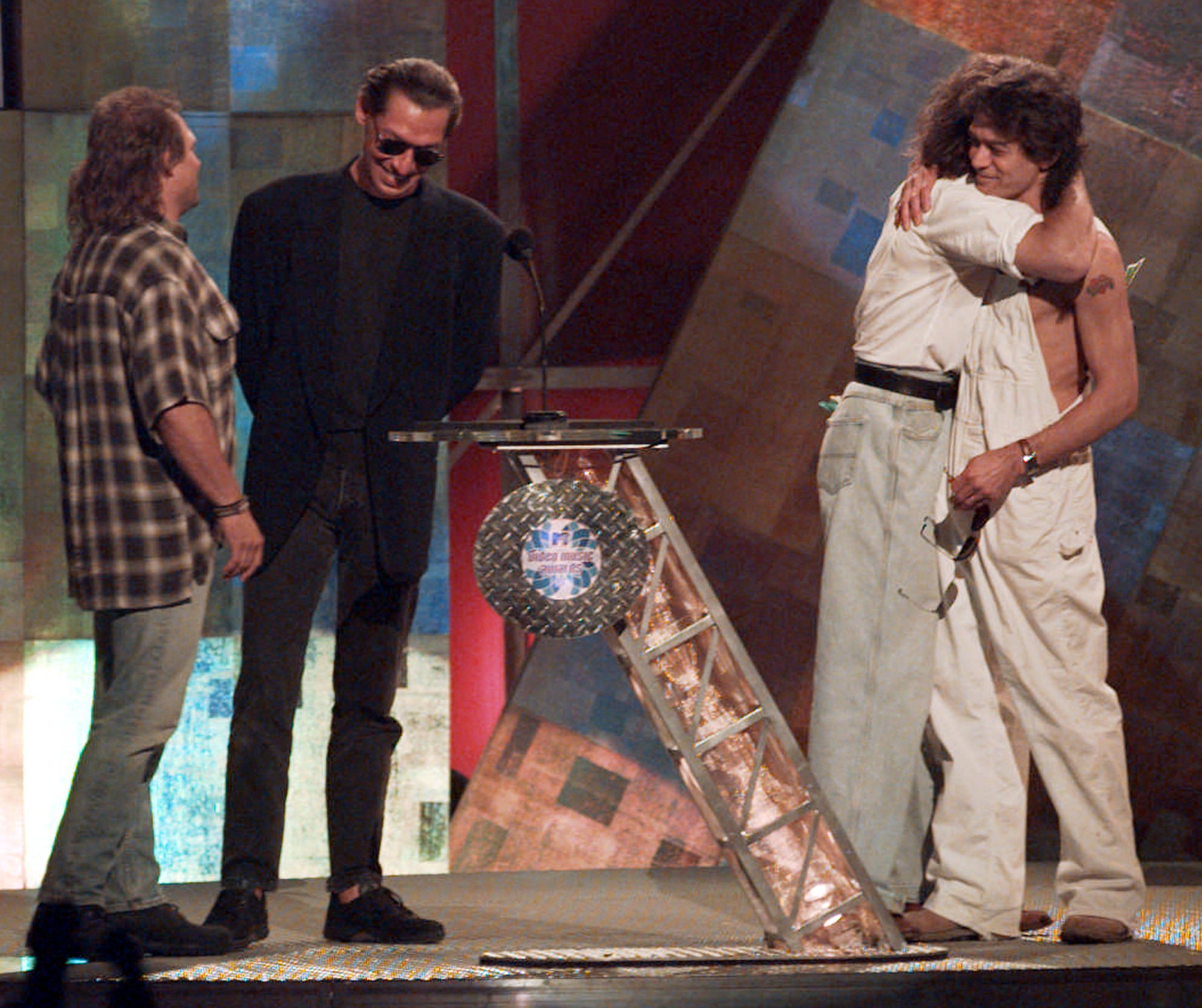 Van Halen at the MTV VMAs. AP Photo
The twerk heard 'round the world: In 2013, Cyrus set tongues wagging, mostly her own, with a teddy-bear-infused performance that culminated with her abusing a foam finger and grinding all over "Blurred Lines" singer Robin Thicke. Justin Timberlake is credited with bringing sexy back, but that spectacle buried sexy with a shovel.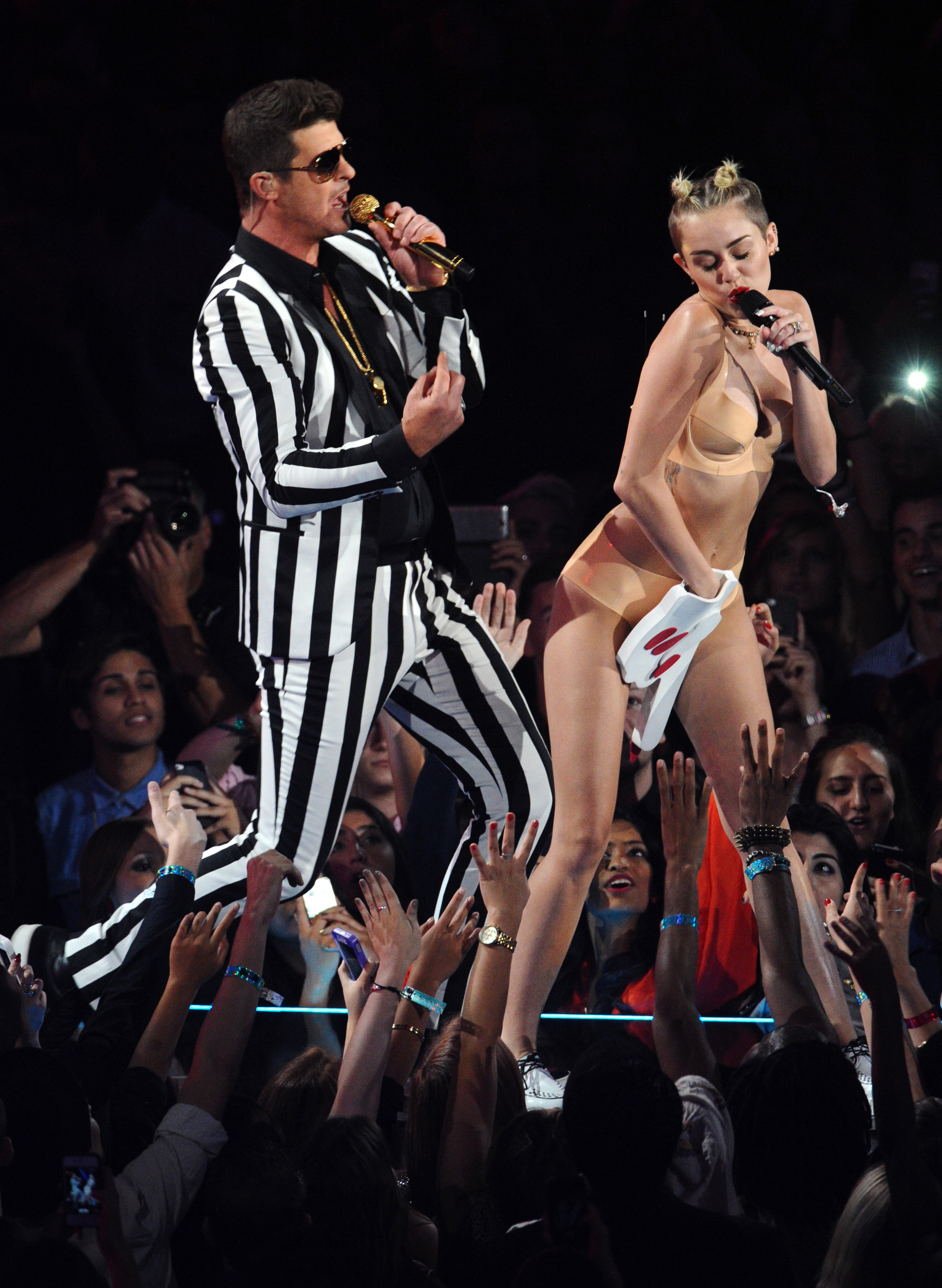 Miley Cyrus performing with Robin Thicke at the MTV VMAs.
AP Photo
Legendary lip-locks: Newlyweds Michael Jackson and Lisa Marie Presley opened the 1994 show by hitting the stage hand-in-hand before Jackson planted a kiss on a nervous Presley. Nine years later, Madonna made out with Spears and Christina Aguilera. It was hard to tell which act felt more desperate for attention.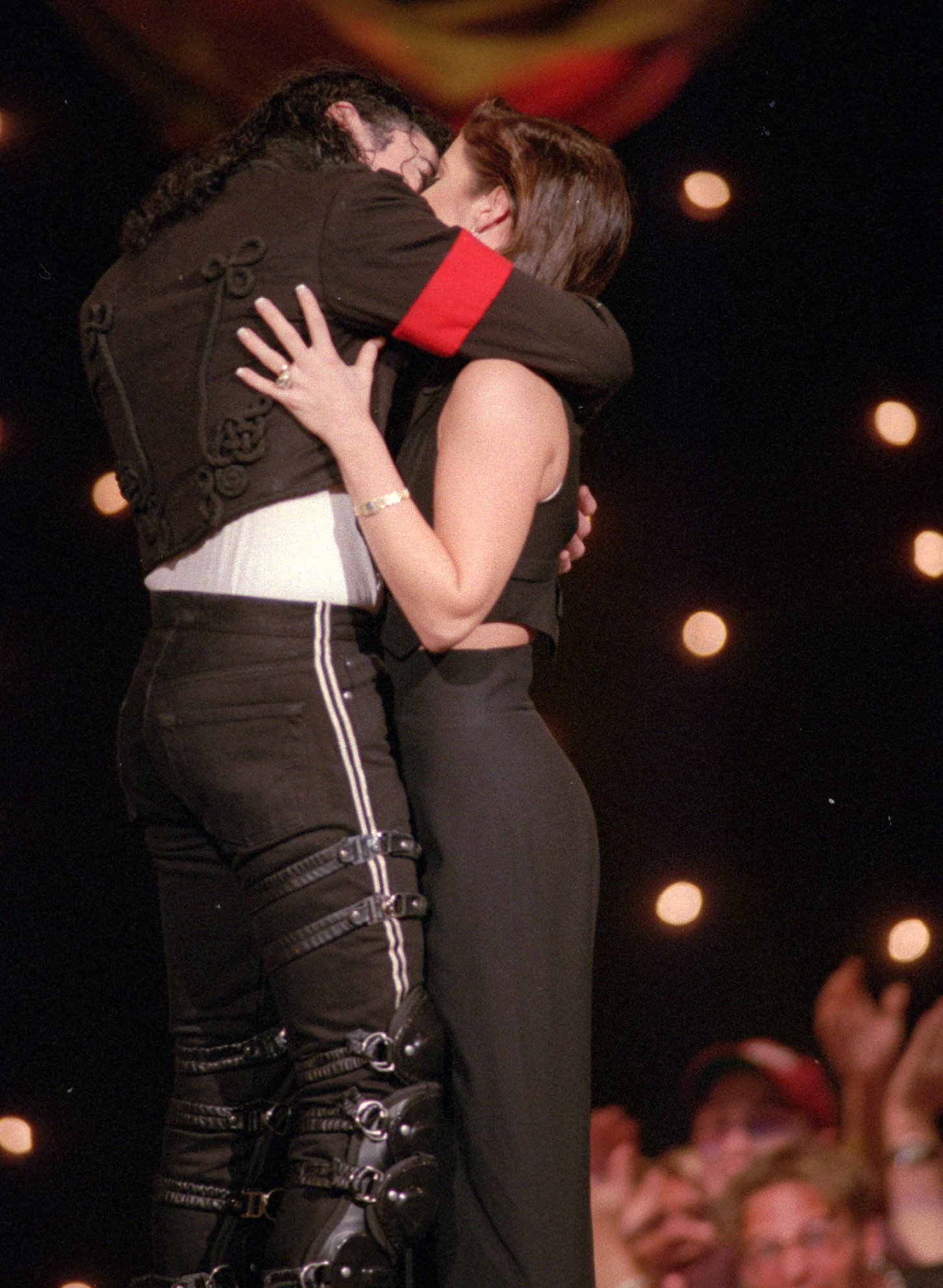 Micheal Jackson and Lisa Marie Presley lock lips at the MTV VMAs.
AP Photo
Hickory dickory what?: It's still inconceivable that in 1989 producers would put Andrew Dice Clay on live TV without any sort of delay. The Diceman took the stage in a black-and-white striped leather jacket that looked like he'd just skinned a zebra. Over the course of the next three minutes, he uttered two of George Carlin's "Seven Words You Can Never Say on Television," as well of a couple of more that should have made the list. The appearance earned Clay a lifetime ban from MTV.
I'ma let you finish: In 2009, Taylor Swift was in the middle of her acceptance speech for winning best female video when Kanye West burst onto the stage, took the microphone from her and proclaimed, "I'ma let you finish, but Beyonce had one of the best videos of all time. One of the best videos of all time!" In a class act, video of the year winner Bey used her stage time to call up Swift and actually let her finish.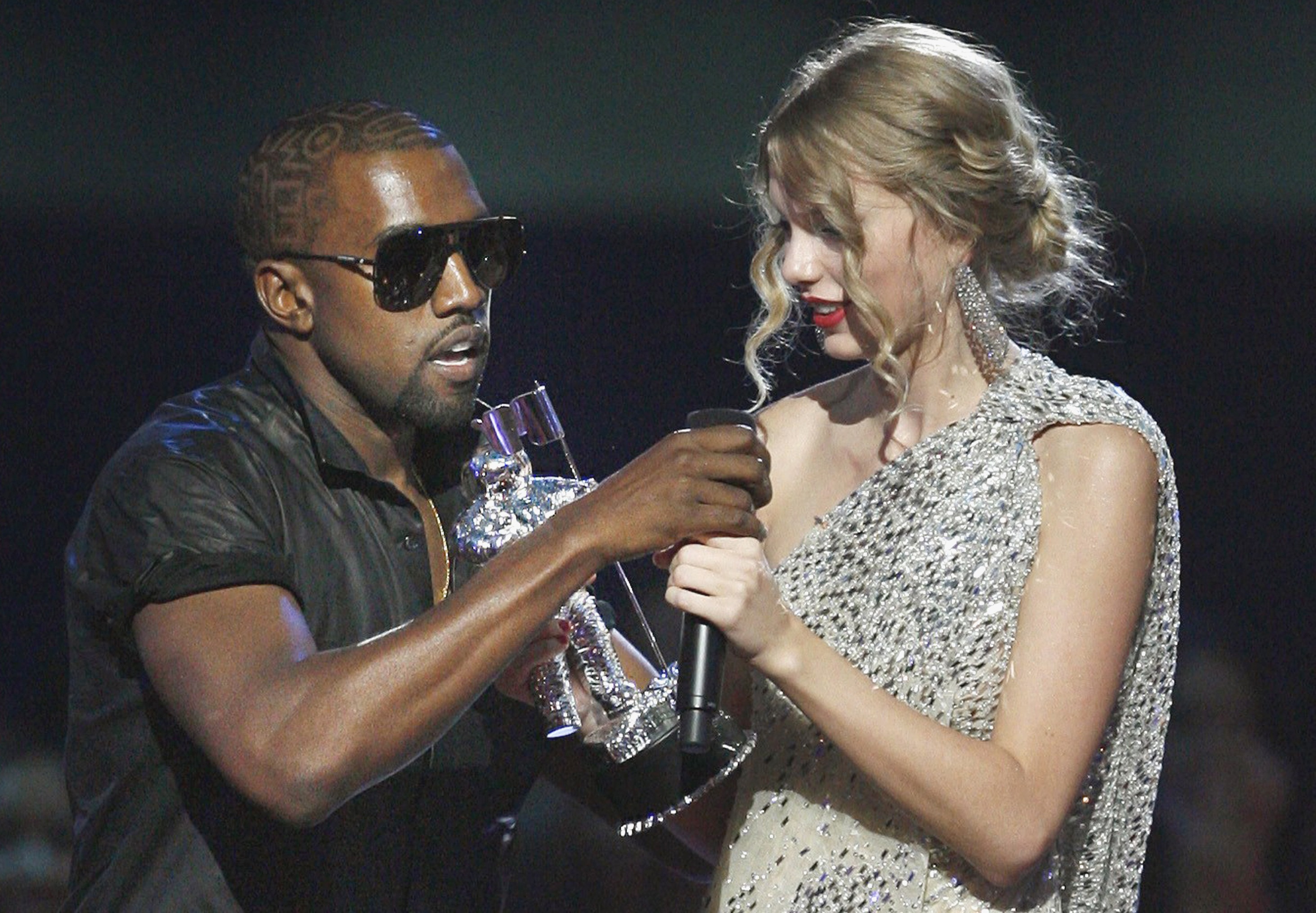 Kanye West grabs the microphone from Taylor Swift at the MTV VMAs. AP Photo
The human shawarma: You could fill a museum with Lady Gaga's VMA outfits. But none garnered as much attention as the "meat dress." Designer Franc Fernandez worked with 50 pounds of matambre from his local butcher to create the iconic frock the singer wore at the 2010 show. The next year, after being preserved as a type of jerky, it went on display at the Rock and Roll Hall of Fame.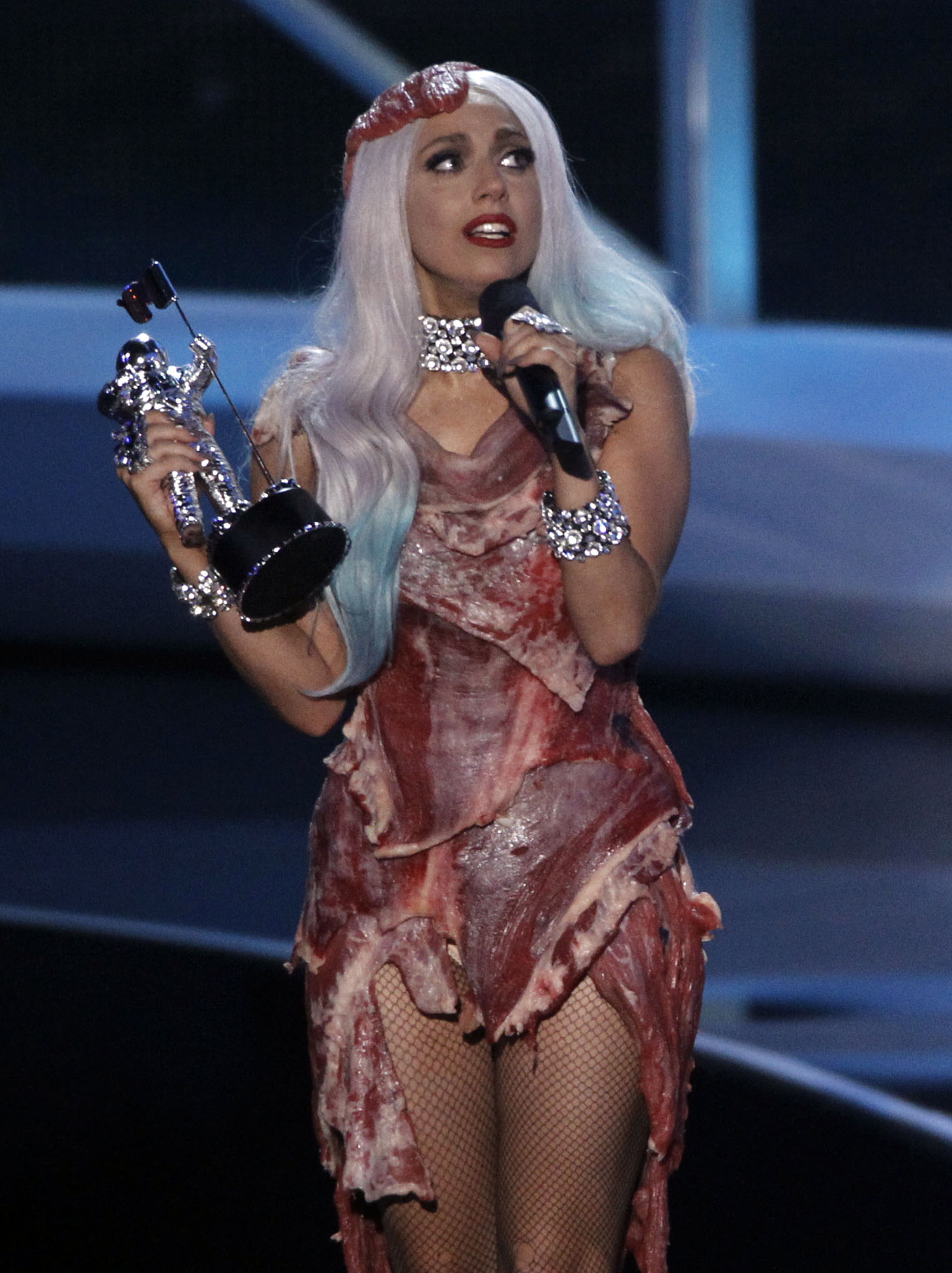 Lady GAGA accepts a Moon Man award at the MTV VMAs. AP Photo
Contact Christopher Lawrence at clawrence@reviewjournal.com or 702-380-4567. Follow @life_onthecouch on Twitter.
■ Clocking in at 79 minutes and 43 seconds, the show's longest episode yet, the seventh season of "Game of Thrones" (9 p.m. Sunday, HBO) comes to an end with "The Dragon and the Wolf."
■ The college football season kicks off, at least on network TV, as No. 1 Alabama takes on No. 3 Florida State in the 2017 Chick-fil-A Kickoff Game (5 p.m. Saturday, ABC).
■ Picking up where the bloody hunt for Pablo Escobar ended, the DEA has turned its attention to the Cali Cartel in the third season of "Narcos" (Friday, Netflix).
■ Harvey (Gabriel Macht) and Mike (Patrick J. Adams) seek outside help with a difficult situation in the 100th episode of "Suits" (9 p.m. Wednesday, USA).