Maybe rock just doesn't translate to TV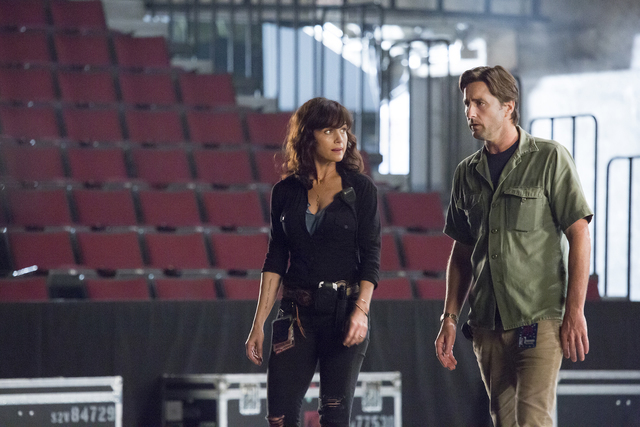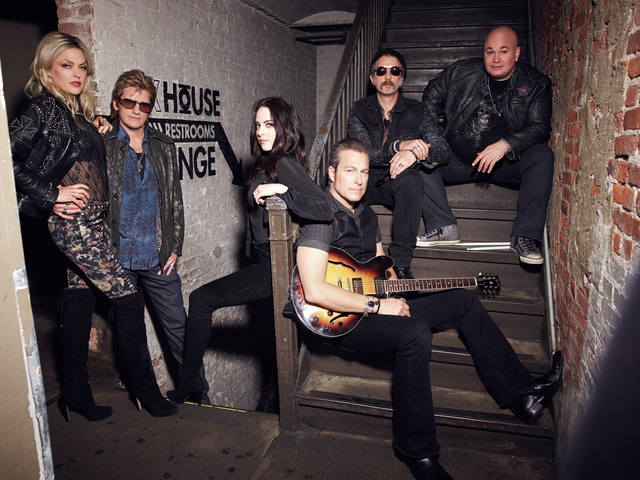 Lloyd Dobler and his boombox from "Say Anything." The "Secret Garden" scene from "Jerry Maguire." Pretty much the entirety of "Singles" and "Almost Famous."
Cameron Crowe lives and breathes music in a way few other writer-directors ever have, stemming from his days as a teenage contributor to Rolling Stone. Even his bona fides have bona fides.
It's that history, though, that makes Crowe's latest project, the rock 'n' roll drama "Roadies" (10 p.m. Sunday, Showtime), feel like such a wasted opportunity.
Then again, maybe rock just doesn't translate to TV.
HBO's "Vinyl" certainly had street cred, with none other than Mick Jagger serving as its co-creator, executive producer and executive music producer. But despite the presence of Martin Scorsese and some first-rate production values, each episode of the 1970s-set drama mostly just felt like an exercise in watching its star, Bobby Cannavale, snort coke and sweat. In a surprising move, HBO canceled the series on Wednesday.
"Sex&Drugs
Rock&Roll" (10 p.m. June 30, FX), meanwhile, returns for a second season that's nearly as scattershot as its first.
"This is weird," singer Johnny Rock (co-creator Denis Leary) mumbles, almost as an afterthought, as his girlfriend and the woman they're about to have a threesome with wish his daughter good luck in the threesome she's hoping to have with his best friend.
It's like the entire history of "The Jerry Springer Show" condensed into 10 seconds.
Leary's comedy hasn't gotten any subtler since his "I think you hear me knocking, and I think I'm coming in" days on MTV. Paul McCartney "looks like somebody's grandaunt." "I'm gettin' a serious Bonnie Raitt vibe from Joe Perry these days." And, as for Steven Tyler, "Dude looks like a lesbian middle-aged lady."
Which brings us to "Roadies."
The drama focuses on what it takes to keep the blandly named Staton-House Band on the road through the eyes of tour manager Bill Hanson (Luke Wilson), production manager Shelli Anderson (Carla Gugino) and the various techs and riggers. With the band mostly spoken about and rarely seen, "Roadies" owes as much to the early days of "The West Wing" as "Almost Famous."
Bill beds a string of 20-somethings, which is a terrible look for Wilson. Gugino isn't given much to do during the first three episodes. But the pilot features some strong supporting work from The Mirage regular Ron White as road manager Phil. And the early standout is Kelly Ann, the idealistic electrician played by Imogen Poots, who stars in the made-in-Vegas "Frank &Lola." Kelly Ann tackles the brunt of Crowe's boundless, a-band-is-a-family, music-will-save-our-souls optimism and pulls most of it off without giving viewers a sugar rush.
Opening acts are to "Roadies" what drummers were to "Spinal Tap": There's another one every week, which leads to some nice guest spots by The Head and the Heart, Reignwolf and Lindsey Buckingham. They're among the precious few moments "Roadies" gets right.
Crowe wrote the first and third episodes — the second comes from "My So-Called Life" creator Winnie Holzman — and directs the first three. Despite some glimpses, glimmers and moments of his glory days, though, there's just not that much to see here. And the third episode, featuring a pompous music blogger played by Rainn Wilson, is among the more embarrassing things you'll see on TV this year.
By this point, I'm practically a Cameron Crowe apologist. When I'm feeling down, I'll call up the "Tiny Dancer" singalong from "Almost Famous." I love his early work so much, I didn't even hate last summer's "Aloha," despite his casting Emma Stone as a quarter-Hawaiian, quarter-Chinese woman named Allison Ng.
Crowe doesn't have a cynical bone in his body, so not liking something he poured his heart and soul into feels like punching a puppy in the face.
But if "Roadies" were a touring act, it would be the caliber of artist I'm expecting Ticketmaster to tell me I have free tickets waiting for as the result of that recent class action settlement.
It doesn't feel so much like an oldies act still playing the same songs you used to love as it does a tribute band where, if you don't look too closely, you can kinda, sorta pretend it's something you like.
Contact Christopher Lawrence at clawrence@reviewjournal.com. On Twitter: @life_onthecouch.