Netflix's 'A Christmas Prince' is back for another confusing holiday
Updated November 29, 2018 - 1:10 pm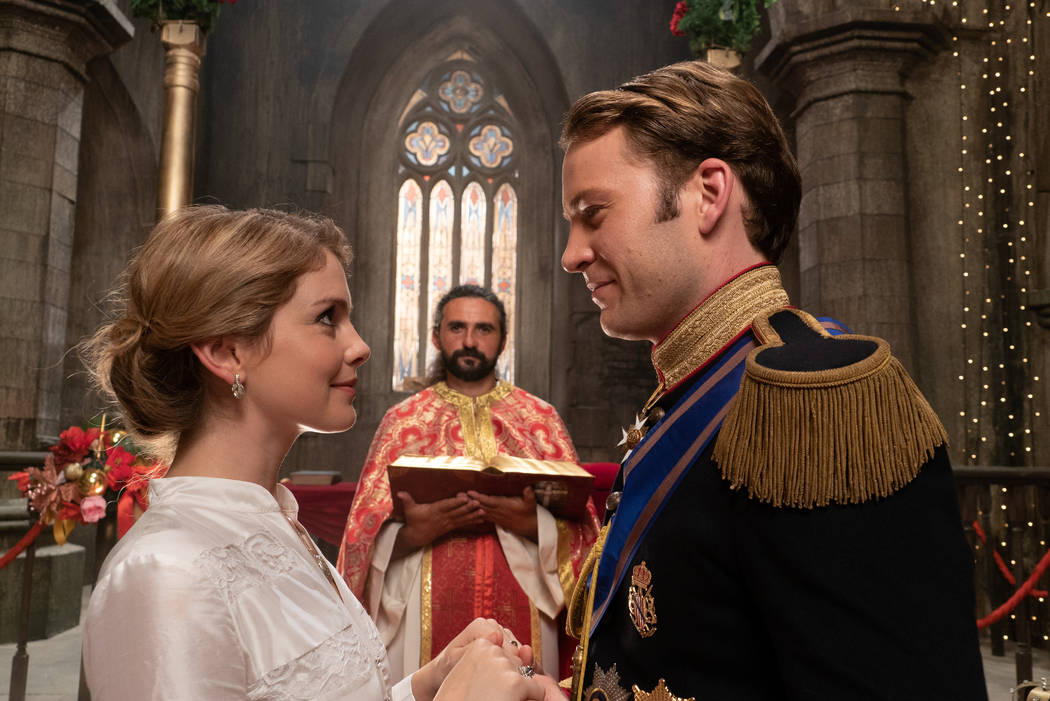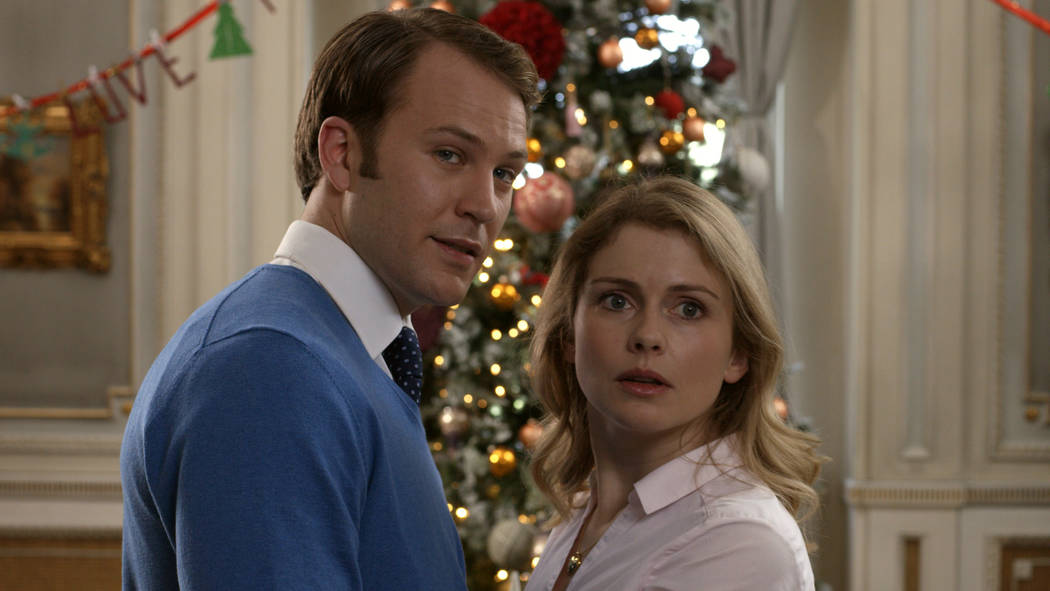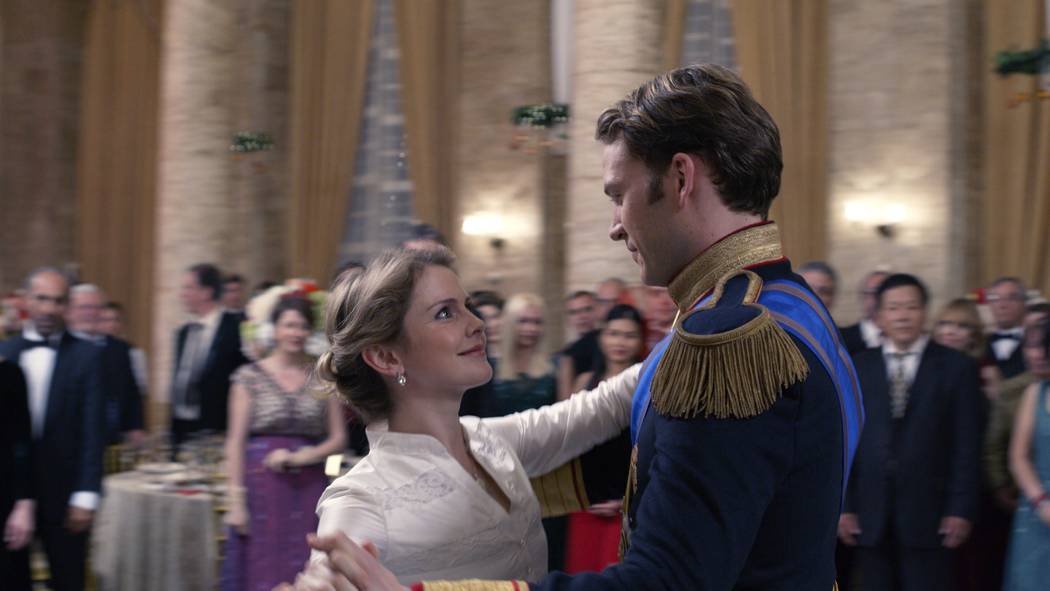 It may be the most random yuletide obsession since the Furby.
Every year, Hallmark Channel and Lifetime overwhelm viewers with something like a bajillion-and-seven original Christmas movies. Well, original in the sense that you haven't seen this particular set of cliches arranged in this exact order performed by these specific actors, some of whom kinda, sorta look familiar.
Those almost never generate much buzz, though, outside the mistletoe-and-holly set.
Then Netflix comes along, finds someone who'll assemble roughly the same thing for a fraction of the cost, social media loses its collective mind, and — Fa la la la la — the legend of "A Christmas Prince" is born.
Gleefully subpar, it's basically the holiday equivalent of "Sharknado," another micro-budgeted surprise hit, down to the way its sequel — Friday's "A Christmas Prince: The Royal Wedding" — is being treated like an honest-to-goodness event.
For the woefully uninitiated, 2017's "A Christmas Prince" follows Amber Moore (Rose McIver), a junior editor for something called Now Beat, who's sent to the totally-real-sounding nation of Aldovia to cover the coronation of tabloid darling Prince Richard (Ben Lamb). Far from the aloof playboy he's been made out to be, Richard is the type who'll miss an important royal function because he's off building a snowman — with orphans! Faster than a dental assistant on "The Bachelor," Amber falls head-over-her-beloved-Converse-low-tops in love.
So how does "The Royal Wedding" stack up to the original?
Who knows?
Netflix has embargoed reviews, comments or even mentions of any part of the movie that isn't included in its trailer until the exact minute — 12:01 a.m. Friday — it arrives online.
Seriously, it's "A Christmas Prince: The Royal Wedding," not "A Christmas Prince: Infinity War."
Based on the trailer, someone must have thrown some money at the sequel, because this time out, the production looks to have furnished more than three rooms of the mammoth Aldovian castle.
Also — spoiler alert! — there appears to be a royal wedding.
Conflict seems to surround Amber's blog, called — wait for it — Amber's Blog. "I suggest that you cease from any activity pertaining to your blog immediately," warns Mrs. Averill (Sarah Douglas), a royal employee so inconsequential she wasn't even blessed with a first name. "No way!" Amber exclaims before storming out. Because, gosh darn it, she's serious about journalism!
She's just horrendous at it.
Back at Now Beat — which could be a magazine, a website or, based on the quality of its employees, an elaborate money-laundering front — Amber was forced to rewrite articles penned by some guy named Ron, who said things like, "Get a load of my next piece: 'Ugly Christmas sweaters of the stars.' It's gonna be brilliant, I tell ya!"
Amber wasn't happy with this arrangement but felt stuck. "Well," she sighed, "how else am I supposed to become a real journalist?" Apparently by traveling to Aldovia — which has direct flights from New York despite a terminal that makes Tom Nevers Field, the airport from NBC's "Wings," look as bustling as O'Hare — and going all Jim Acosta at a "royal press conference" before wandering around the palace until she's mistaken for a new tutor and welcomed into the royal family with nary a question.
Once she's made herself at home in the castle, she shoots the majority of her surreptitious photos and videos in portrait mode. (Landscape, Amber. Landscape!)
She types a series of notes into her laptop, including "The coronation's almost here — but I still don't know the real story. I have to dig deeper." This is a note? That you have to write to yourself??
At one point, Amber is looking over those notes and photos when she's caught by Princess Emily (Honor Kneafsey), Richard's little sister who suffers from spina bifida yet somehow manages to sneak up behind Amber despite the creak of the room's ancient wooden door and the clatter of her metal crutches.
Here's hoping Amber makes a better queen than a journalist.
The trailer doesn't shed any light on that.
If not, there's always room next year for "A Christmas Prince: The Guillotine."
Contact Christopher Lawrence at clawrence@reviewjournal.com or 702-380-4567. Follow @life_onthecouch on Twitter.