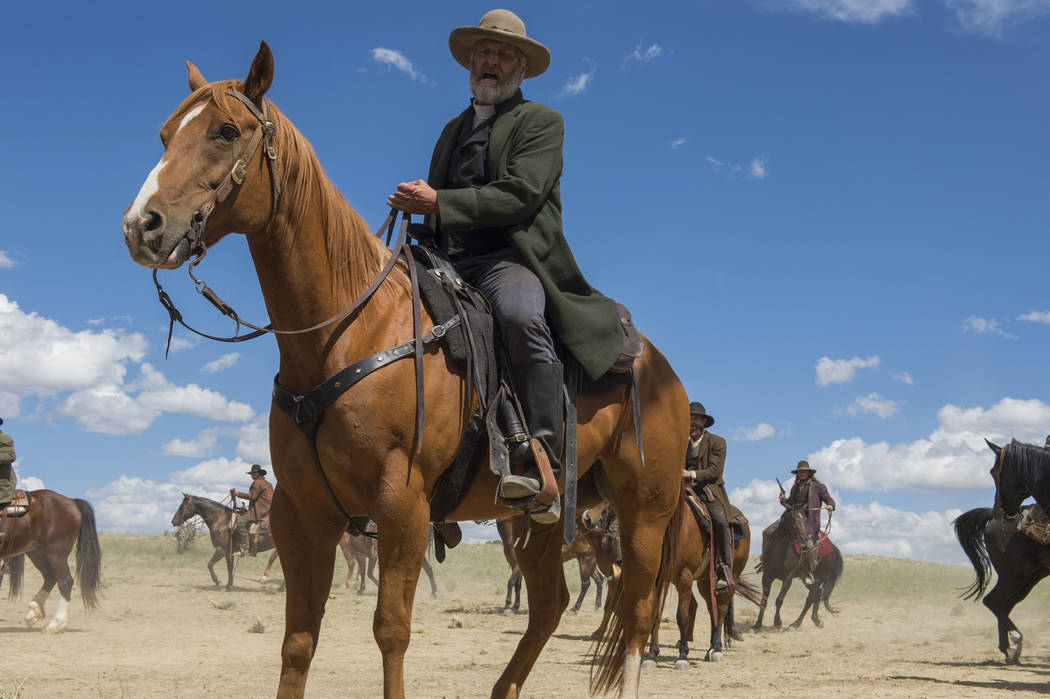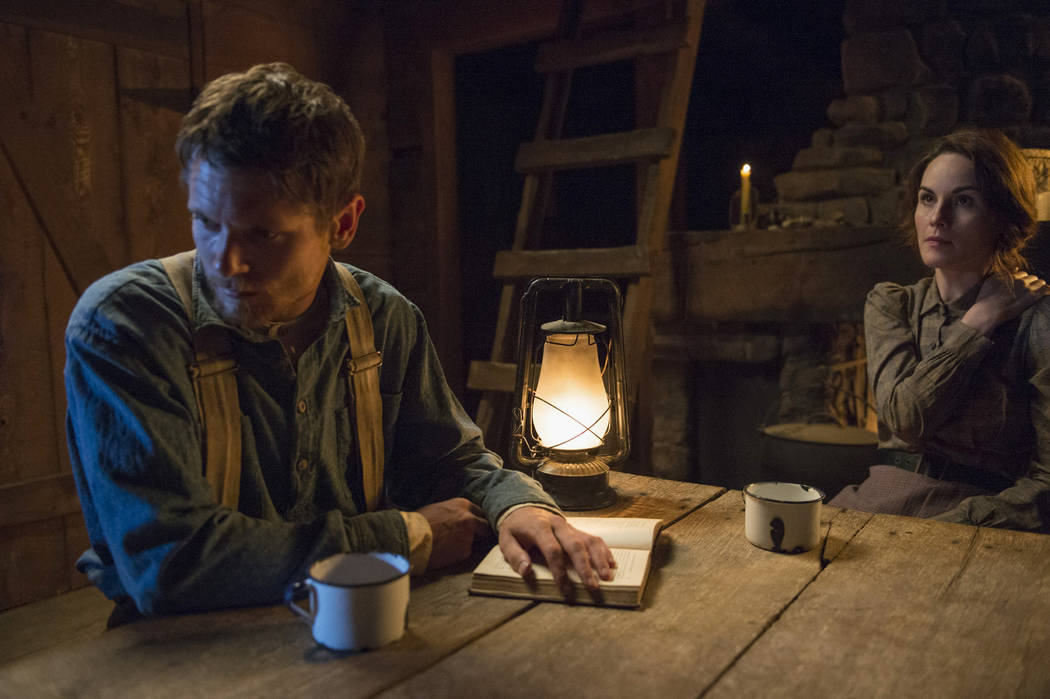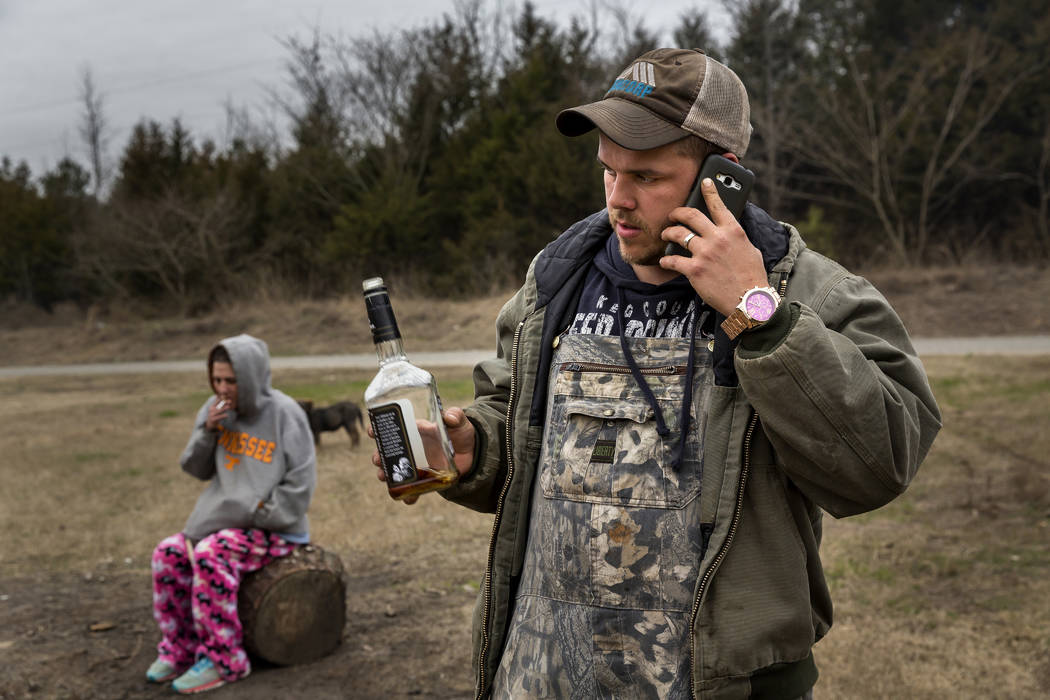 Keeping up with everything new on Netflix is like trying to herd cats — assuming each of those cats demanded up to 12 hours or more of your time.
In the past week and a half alone, the streaming giant has released its Oscar hopeful original movie "Mudbound"; the 13-episode "Daredevil" spinoff, "The Punisher"; Spike Lee's 10-episode reimagining of "She's Gotta Have It"; the six-episode second season of the fur-trapping drama "Frontier," starring Jason Momoa, for those who didn't get their fix with "Justice League"; the documentary "Jim & Andy: The Great Beyond," a behind-the-scenes look at Jim Carrey's transformation into Andy Kaufman on the set of 1999's "Man on the Moon"; the 10-episode final season of the contemporary Western "Longmire"; and the seven-episode limited series "Godless," a classic Western set in 1880 from "Logan" screenwriter Scott Frank and executive producer Steven Soderbergh.
No wonder Netflix CEO Reed Hastings recently said, "We actually compete with sleep. And we're winning."
For those of you who haven't binge raced "Godless" — binge racing being the act of competing to finish a series as soon as possible after it's released — the mere sight of Sam Waterston sporting a droopy mustache while riding a horse is enough to make Western fans' spurs tingle.
The actor portrays Marshal John Cook, who's on the trail of notorious outlaw Frank Griffin (Jeff Daniels, Waterston's co-star on HBO's "The Newsroom"). Griffin was in the process of robbing a train in the mining town of Creede, Colorado, when his former protege, Roy Goode (Jack O'Connell, "Unbroken"), intervened. Goode got the money, they each caught multiple bullets, and Griffin and his goons laid waste to the town in a brutal whirlwind of dusty mayhem.
A badly wounded Goode, slumped over his horse, turns up at the ranch belonging to widow Alice Fletcher (Michelle Dockery, "Downton Abbey"), who grabs her rifle and promptly shoots him in the throat. She is, however, kind enough to let him recuperate in the barn, much to the chagrin of Bill McNue (Scoot McNairy), the sheriff of the nearby mining town of La Belle, New Mexico.
Griffin's been robbing mines all over the West, and he's desperate to exact his revenge on Goode, so it's only a matter of time before he and his gang turn up in La Belle. But since most of the town's men were killed in a mining accident, it's going to be up to the widows to defend themselves.
All of that takes place in the first episode, which is as far as I've gotten in "Godless."
I usually watch as many episodes as possible before writing about a series. Heck, I binged all 13 episodes of "The Punisher" before writing a few paragraphs about it.
But there's something about the grim beauty of "Godless" and its first-rate cast that makes me want to take my time with it.
Instead of binge racing, I'll be binge moseying.
TV to watch
■ In 1958, Miriam "Midge" Maisel (Rachel Brosnahan) ditches her elegant Upper West Side apartment to brave the world of stand-up comedy in "The Marvelous Mrs. Maisel" (Wednesday, Amazon), from "Gilmore Girls" creator Amy Sherman-Palladino.
■ Agent Coulson (Clark Gregg) and the team are stranded in outer space in the two-hour season premiere of "Marvel's Agents of S.H.I.E.L.D" (8 p.m. Friday, ABC).
■ Sure, it may sound like a Syfy original movie, but "Meth Storm" (10 p.m. Monday, HBO) looks at the cycle of poverty and incarceration among the drug's rural addicts.
■ Steve Harvey returns to host The 66th Miss Universe (7 p.m. Sunday, Fox) at Planet Hollywood Resort. Tune in to see what he messes up this year.
Contact Christopher Lawrence at clawrence@reviewjournal.com or 702-380-4567. Follow @life_onthecouch on Twitter.