New ABC series could make for a cruel, cruel summer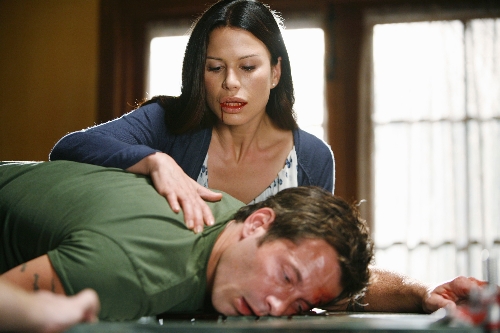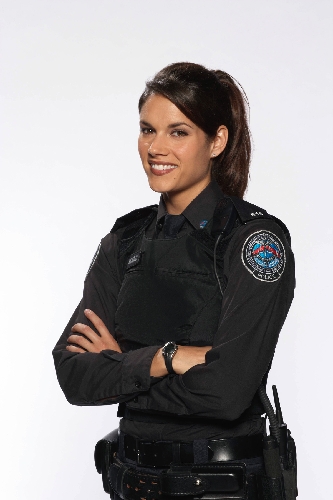 Sitting through pretty much any hit CBS drama — and there are plenty, to be sure — it's tough to shake the feeling that the network would be just as happy producing widgets.
For too long now, the top-rated broadcaster has been run like an assembly line: Follow the blueprint — in this case, a murder, a disparate team of crime solvers and some awkward attempts at humor — and reap the rewards.
But whatever happened to the passion?
Granted, during the past few years, you could have said the same about NBC. Only any widgets it would have produced would have blown up in its face. Or been stolen by Jay Leno.
ABC, though, loves cranking out new shows. Can't get enough of it. Heck, ABC goes through new series the way Lindsay Lohan burns through second chances.
This week alone, the network is launching three dramas — "Scoundrels" (9 p.m. today, KTNV-TV, Channel 13), "The Gates" (10 p.m. today) and "Rookie Blue" (9 p.m. Thursday) — and the documentary series "Boston Med" (10 p.m. Thursday).
It's also bringing back "Wipeout" (8 p.m. Tuesday) and introducing the game show "Downfall" (9 p.m. Tuesday), in which wrong answers can lead to a contestant's potential prizes, personal belongings and even family members being thrown off a 10-story building.
And that's in addition to the current seasons of "The Bachelorette" (8 p.m. Mondays) and the made-in-Vegas "True Beauty" (10 p.m. Mondays), as well as the upcoming "Shaq Vs." (9 p.m. Aug. 3), "Bachelor Pad" (8 p.m. Aug. 9) and "Dating in the Dark" (10 p.m. Aug. 9).
By comparison, CBS' summer plans involve only the execrable "Big Brother" (8 p.m. July 8, KLAS-TV, Channel 8) and the Canadian police dramas "Flashpoint" (9 p.m. Fridays) and "The Bridge" (8 p.m. July 10).
So how are ABC's three new dramas? Well, at least the network is trying.
First up is "Scoundrels," a remake of the New Zealand series "Outrageous Fortune," which focuses on a family of small-time crooks trying to go straight.
ABC has been attempting to get the series on the air for two years now, including a failed pilot starring Gary Cole and Catherine O'Hara that filmed in Las Vegas. But I can't envision a scenario in which that version, written by Rob Thomas ("Veronica Mars," "Party Down"), could have been worse than this one.
Despite the presence of Virginia Madsen and David James Elliott, almost nothing in "Scoundrels" works. The pacing feels sluggish, you never get the sense that these characters are actual criminals, and when one of them flees a home invasion and leaves behind a ski mask with his full name sewn into it, it's not funny stupid, just stupid stupid.
Honestly, I'm pretty sure Thomas could have chewed up the current script that was penned by a couple of "Nip/Tuck" writers, swallowed it, then passed the individual words and phrases in a more appealing order.
"The Gates," meanwhile, fares somewhat better.
The series follows a Chicago cop (Frank Grillo) and his family once he becomes police chief of an exclusive suburban community. It's one of those settings in which the surroundings are so perfect, you know immediately that something is amiss.
But with the recent glut of supernatural-themed entertainment, when one of the neighborhood's desperate housewives (Rhona Mitra) bares her fangs and is revealed to be a vampire, it packs as much of a wallop as if she'd been outed as a mortgage broker. (Come to think of it, the latter scenario would be more timely.)
The gated enclave, it turns out, also is home to werewolves and witches. But no zombies. Why are there never any zombies? Or mummies, for that matter?
Anyway, there's an inkling of a good idea here, in that when Mitra's Claire complains to her vampire husband, "You don't know how hard this is for me," she's not talking about the bloodlust. "It's about the car pools and the school committees and the dinner parties and the book clubs." As far as "The Gates" is concerned, suburbia is a bigger curse than the whole undead thing.
Then there's the Canadian police drama "Rookie Blue," which follows young officers starting with their first day on the job. It's a pretty standard cop show that I'll only be watching because most of the action revolves around the newbie played by the painfully adorable Missy Peregrym.
But, really. First "Flashpoint," then "The Bridge," now this? I know the networks are getting these series from the Great White North on the cheap, but is there really such a shortage of cop shows that we need to start importing them?
Then again, they're all going to be better than CBS' other summer alternative, "Big Brother."
But that's a bar so low that even "Scoundrels" could clear it with ease.
Christopher Lawrence's Life on the Couch column appears on Sundays. E-mail him at clawrence@ reviewjournal.com.