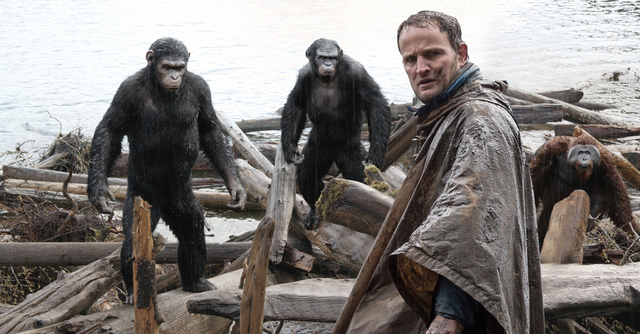 Here's a look at this week's new movies:
DAWN OF THE PLANET OF THE APES: A decade after the Simian Flu wiped out most of humanity, the survivors (led by Jason Clarke, Gary Oldman and Keri Russell) are brought to the brink of war with the genetically evolved apes, led by Caesar (Andy Serkis), in this sequel. At multiple locations. (130 min.) PG-13; intense sequences of sci-fi violence and action, and brief strong language.
THE GRAND SEDUCTION: When a big city doctor (Taylor Kitsch) agrees to a trial residency in a small fishing village, it's up to the mayor (Brendan Gleeson) to convince him to stay. At Suncoast. (115 min.) PG-13; some suggestive material and drug references.
THIRD PERSON: Three stories of love and betrayal are intertwined in the latest from writer-director Paul Haggis starring Liam Neeson, Adrien Brody, James Franco, Olivia Wilde and Mila Kunis. At Suncoast. (137 min.) R; language and some sexuality/nudity.