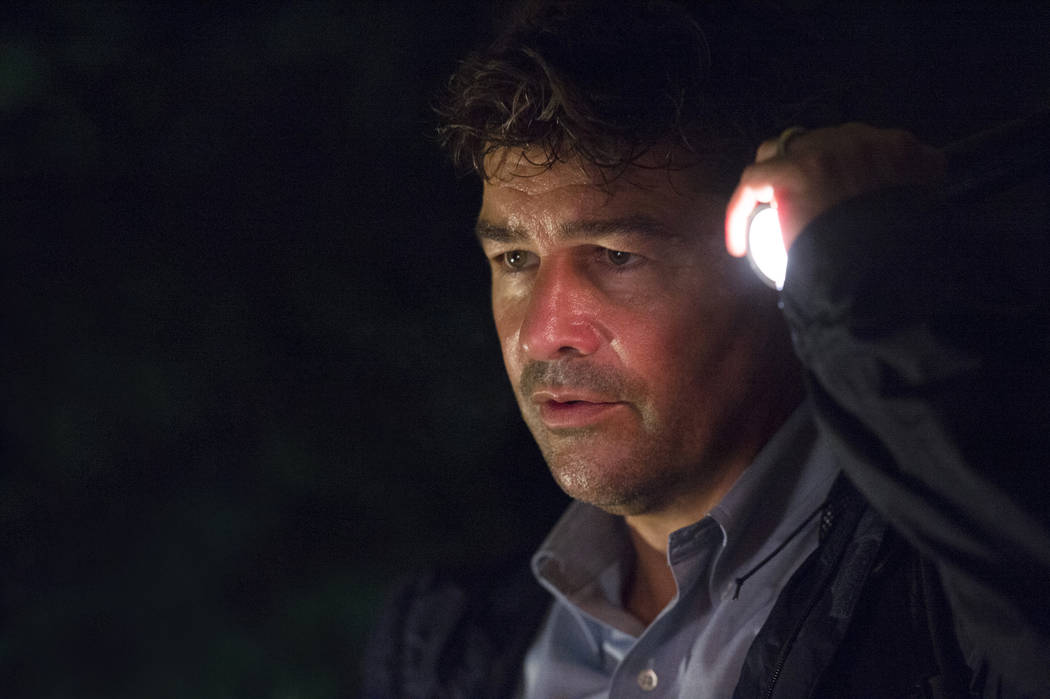 What's in a name?
Would a TV series by any other name have ratings as sweet? Or even sweeter?
Two Las Vegas-based shows underwent recent retitlings, with Investigation Discovery's "Las Vegas Law" now known as "Sin City Justice" and the Fox midseason comedy "LA -> Vegas" mercifully now going by the keyboard-friendly "LA to Vegas."
In its first season, "Las Vegas Law" boasted of its unprecedented access to the inner workings of the Clark County District Attorney's Office. That access caused more than a few problems for the series as well as District Attorney Steve Wolfson.
Public defender Phil Kohn told the Review-Journal before the show debuted in May 2016 that he thought prosecutors pushed certain cases to trial rather than settling them to make for more compelling television.
"I always told the lawyers in my office that the integrity of the office and the integrity of the case is first and foremost," Wolfson said in the show's defense. "And nothing should be decided based on the fact … that a television crew was following the story."
Attorneys for Michael Solid, convicted in the May 16, 2013, killing of a high school student who refused to give up his iPad, argued all the way to the Nevada Supreme Court that "Las Vegas Law" should be barred from filming the trial. The court ruled unanimously last month that the series meets the definition of a news reporter and should be granted the same access.
That case will serve as the basis for the second episode of "Sin City Justice." The first, airing June 8, follows the trial of mixed martial arts fighter Jonathan Koppenhaver, better known as War Machine.
A spokesperson for Investigation Discovery said the show's name change came about as a way to better reflect the fact that the series follows cases through the entire justice system, from the police investigation to the trial, and not just the legal portion.
As for "LA to Vegas," I can't even begin to describe how relieved I am to not have to type "LA -> Vegas," over and over again. It would have been the biggest test of my modified hunt-and-peck typing skills since the ill-fated CBS sitcom "$#*! My Dad Says."
I haven't seen "LA to Vegas" and won't for quite a while. But before you suggest the comedy — which takes place each week on the same Friday night flight to McCarran International Airport and the Sunday return flight to Los Angeles — doesn't sound like anything that would be around long enough to worry about, just remember, descriptions can be deceiving.
How many of you would look forward to tuning in to watch a group of New York 20-somethings hang around a coffee house ("Friends"), a bunch of boozers in a Boston bar ("Cheers") or a series that's literally about nothing ("Seinfeld")?
Shows to know for the week ahead
■ Twenty-five years after the murder of homecoming queen Laura Palmer, writer-director David Lynch returns, along with Kyle MacLachlan and several other original cast members, for 18 new episodes of "Twin Peaks" (9 p.m. Sunday, Showtime).
■ John (Kyle Chandler) and the rest of the increasingly dysfunctional Rayburn clan reunite for one final season of intrigue in the Florida Keys in "Bloodline" (Friday, Netflix).
■ Speaking of dysfunction, Valerie (Michaela Watkins), Alex (Tommy Dewey) and Laura (Tara Lynne Barr) try to avoid returning to their codependency in the third season of the dark comedy "Casual" (Tuesday, Hulu).
■ Set your outrage meters to 11: There's a new version of "Dirty Dancing" (8 p.m. Wednesday, ABC), starring Debra Messing, Nicole Scherzinger, Katey Sagal and Abigail Breslin as Baby.
Get your answers
Send your questions about television to Christopher Lawrence at clawrence@reviewjournal.com or @life_onthecouch on Twitter.