'Passengers,' 'Sing' or 'Jackie': What should you see this week?
December 21, 2016 - 4:15 pm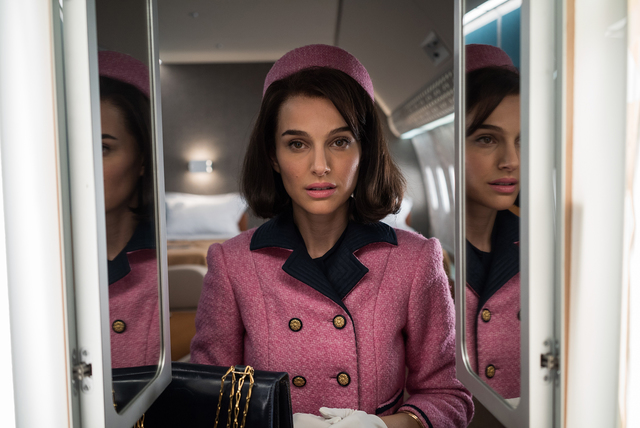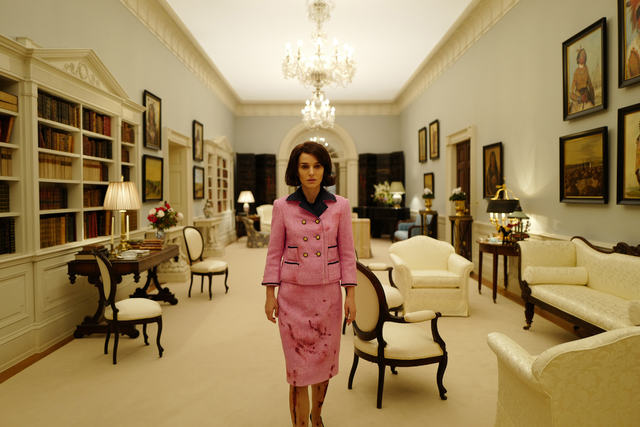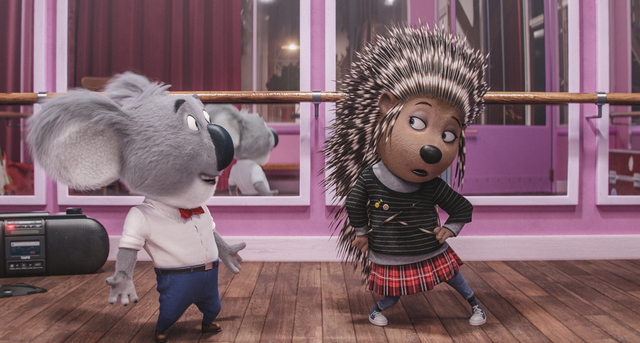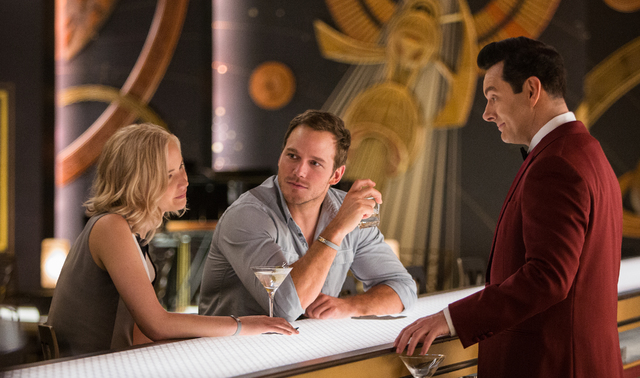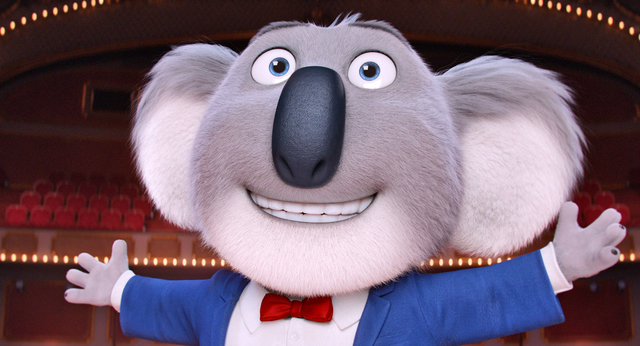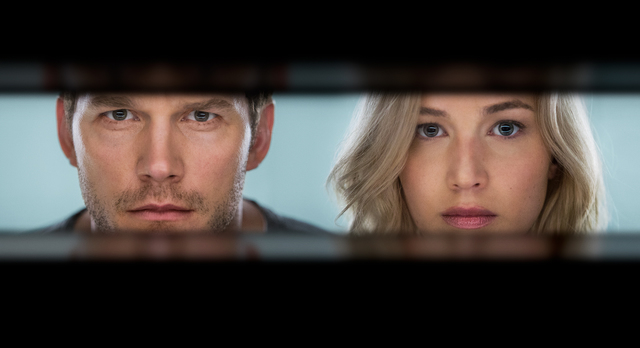 Christmas is coming early, and confusingly, for moviegoers this year with films opening on Wednesday, Friday and Sunday.
Here's a look at "Passengers," "Sing" and "Jackie," aka the ones you can see now:
"PASSENGERS": B-
Take a heaping helping of "Titanic," mix it with healthy doses of "The Martian" and just a pinch of "Gravity." Hit puree, and top it with two of the shiniest stars in the galaxy in Jennifer Lawrence and Chris Pratt, and you have "Passengers," a sci-fi love story that never lives up to its potential.
The Starship Avalon, with its 5,000 passengers and 258 crew members, is headed for a new life on the corporately owned colony Homestead II — tagline: "a new world, fresh start, room to grow."
Then, 30 years into its 120-year journey, a collision with an asteroid starts making the Avalon act all wonky and wakes Jim (Pratt) — and only Jim — from his suspended animation with no way to return.
Alone except for the companionship of the gentlemanly android bartender (Michael Sheen), Jim entertains himself as best as he can aboard what's essentially an infallible luxury cruise liner before the monotony sets in — along with the long hair and scraggly beard that make him look like Jim Carrey in one of his "serious" roles.
More than a year later, Aurora (Lawrence) also wakes up and is equally horrified to discover there's no way to return to suspended animation, meaning they'll spend the rest of their lives alone together and die long before they ever arrive at their new homes.
Much like Jack and Rose in "Titanic," Jim and Aurora come from two different worlds. He's a mechanic, a skill desperately needed on Homestead II, and is living in the Avalon's equivalent of steerage. She's a journalist with a sweet suite, planning to make the trip, spend a year on the new planet, then return home and make history by writing about the experience.
After attempting most of the same life-saving exercises Jim already tried, Aurora becomes resigned to her fate, and the two spend the next several months playing basketball, watching movies, competing in dance-offs with holograms and having lots and lots of nookie.
Then the Avalon is beset by a series of escalating system failures that endanger the lives of Jim and Aurora, not to mention the more than 5,000 still-sleeping passengers and crew members.
The most devastating failure, though, is that neither screenwriter Jon Spaihts ("Doctor Strange") nor director Morten Tyldum ("The Imitation Game") recognized just how big a pall that a secret Jim is hiding from Aurora casts over the entire movie.
The chemistry between Pratt and Lawrence is off the charts. "Passengers" offers up some very cool ideas, impressive special effects and important ethical questions. But it just can't overcome the creepy awfulness of that one, easily fixable distraction.
Despite the heat generated by its stars, that one decision leaves the bulk of "Passengers" as cold and dark as the outer reaches of space.
"SING": B
If you enjoyed "Trolls" but wished it had a bit more plot — or, really, even the tiniest thread of a plot — "Sing" just may be the movie for you.
The animated tale crams more than 65 pop songs, both original versions and covers, into 108 minutes while taking the time to give at least a semblance of a backstory to each of the six main characters.
A koala named Buster Moon (voiced by Matthew McConaughey) has show business running through his veins. Unfortunately, every show he's produced has been a flop. So, as a last-ditch effort to save his failing theater, Buster decides to host a singing competition.
His best friend, Eddie the sheep (John C. Reilly), isn't exactly convinced. "Who wants to see another one of those?" (I'm with ya, Eddie.) Nonetheless, the idea creates a media sensation, because, even in a world populated exclusively by animals, deep down, every one wants to be a star.
There's Rosita (Reese Witherspoon), whose tireless work raising 25 piglets is never noticed by her husband (Nick Offerman). Ash (Scarlett Johansson), a punk-rock porcupine, is searching for the confidence to finally rid herself of her bandmate/boyfriend. Meena (singer Tori Kelly), a shy teenage elephant, is just searching for any confidence at all. Johnny the gorilla (Taron Egerton, "Kingsman: The Secret Service") wants to leave his father's gang of thieves to focus on his music. And Mike (Seth MacFarlane), a sax-playing, Rat Pack-style mouse, just wants the prize money.
Written and directed by Garth Jennings ("Son of Rambow"), "Sing" is the most accomplished movie yet from Illumination, the studio that brought you the "Despicable Me" franchise and this summer's "The Secret Life of Pets."
The attempts at a plot are very much appreciated, even if the "let's put on a show" idea is reminiscent of everything from Mickey Rooney and Judy Garland to 2011's "The Muppets."
Regardless, "Sing" is undeniably fun. The screening I attended even quite literally had children dancing in the aisles.
"JACKIE" A-
"Jackie" paints a chilling portrait of the former first lady, spectacularly portrayed by Natalie Portman, in the moments and days after her husband's assassination in Dallas. But while that portrait leans far closer to impressionism than realism, it's still a work of art.
Framed by an interview with an unnamed journalist (Billy Crudup) inspired by the one conducted by Life magazine's Theodore H. White, "Jackie" presents the widow Kennedy as a controlling, cunning woman who, despite her grief, begins crafting her husband's legacy before she's even changed out of her iconic, blood-stained pink dress.
"It's been one week, and they're already treating him like some dusty old artifact," she tells the journalist in the opening moments. Although "journalist" is a strong word, considering "Jackie" paints him as a co-conspirator in helping Mrs. Kennedy shape the illusion of Camelot.
Written by Noah Oppenheim ("The Maze Runner") and helmed by Chilean director Pablo Larrain ("No"), "Jackie," according to the production notes, utilizes historical footage alongside "complete fictional re-creations." So you're never really sure which of the movie's startling scenes are legitimate.
One moment, Jackie's sobbing while recalling seeing pieces of her husband's skull and brains in her lap while trying to keep everything else inside his head. The next, she's coolly admonishing her interviewer with, "Don't think for one second that I'm going to let you publish that." She'll tell him things, then deny she'd just said them. "Jackie's" Jackie is very nearly as calculating as she is grief-stricken — if not more so.
Accompanying her husband's casket in D.C., she asks the driver and nurse if they knew the names James Garfield or William McKinley. When those assassinated presidents draw blanks yet Abraham Lincoln scores obvious recognition, Jackie asks at the first opportunity for a collection of writings about Lincoln's funeral so she can go about re-creating it, down to the horse-drawn caisson and procession of walking mourners.
Everyone, including Bobby Kennedy (Peter Sarsgaard), tries to dissuade her from the latter out of security concerns, but Jackie won't be denied. Instead, she risks the lives of dignitaries, heads of state, even her family to stage that processional so her husband won't soon be forgotten.
In addition to the interview, re-created snippets of Jackie's 1962 televised tour of the remodeled White House are interspersed throughout the movie, giving viewers a sense of her star power.
"I never wanted fame," she says at one point. "I just became a Kennedy."
Although the way "Jackie" — and a powerhouse performance by Portman — presents her, you're never quite sure.
Contact Christopher Lawrence at clawrence@reviewjournal.com. On Twitter: @life_onthecouch.