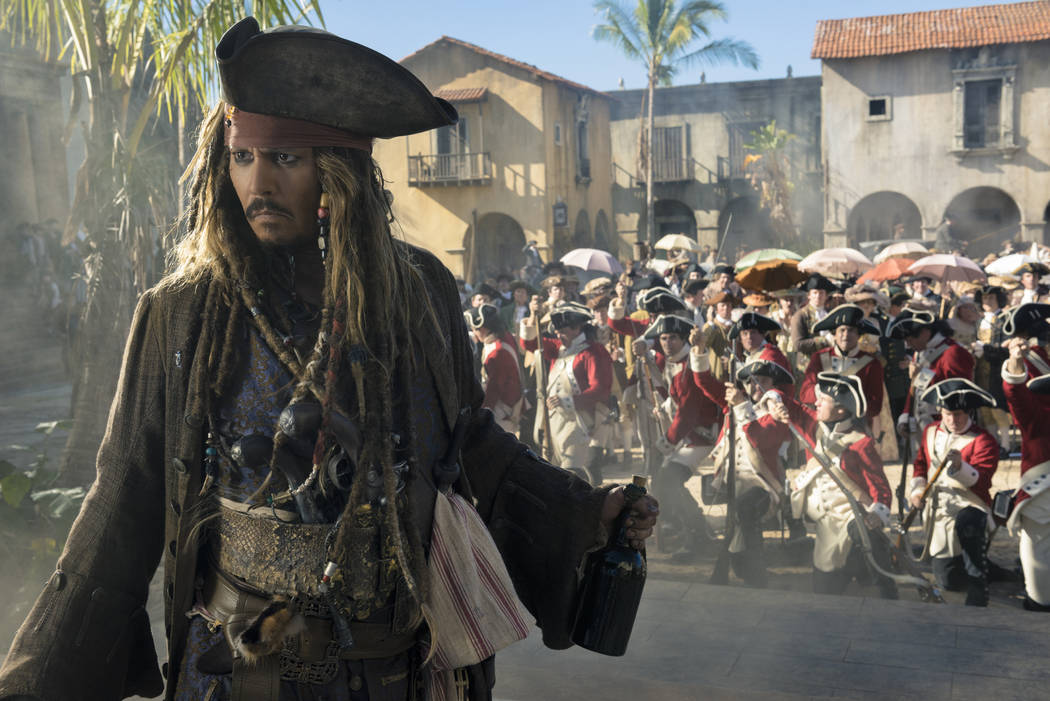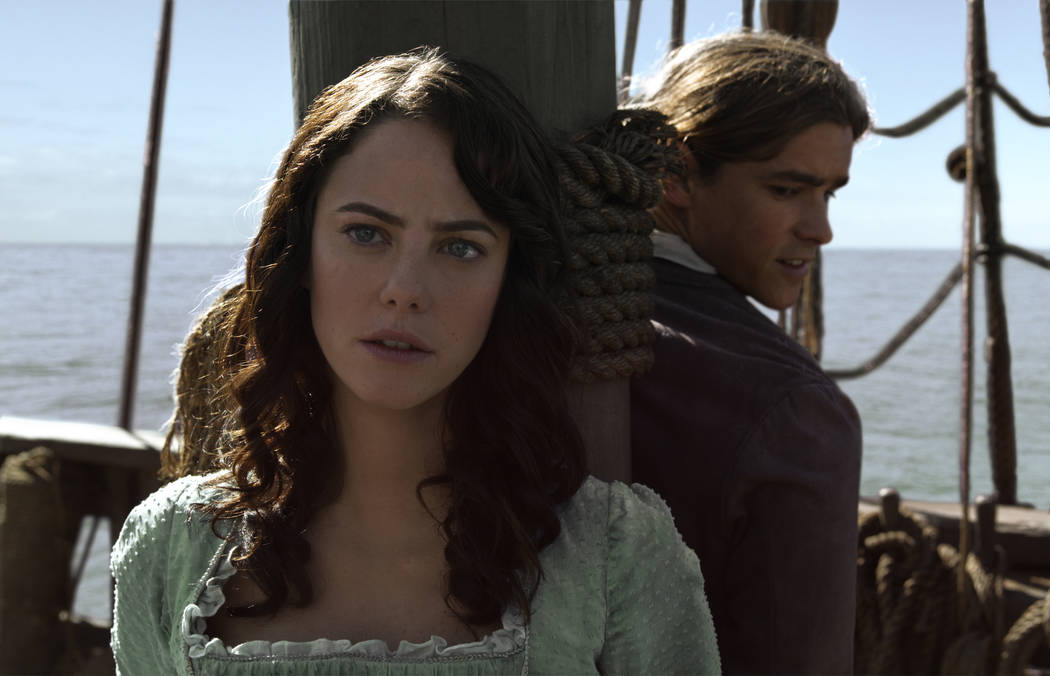 The ghost sailor Captain Salazar (Javier Bardem) needs Captain Jack Sparrow's (Johnny Depp) compass to escape from the Devil's Triangle.
The Royal Navy's Henry Turner (Brenton Thwaites) must find the Trident of Poseidon to break the ties that bind his father, Will (Orlando Bloom), to the ghost ship The Flying Dutchman.
Jack requires the Trident to fend off Salazar's navy of the dead.
And to locate it, they're forced to rely on astronomer and horologist Carina Smyth (Kaya Scodelario), who, by using the diary of Galileo Galilei during a blood moon, will be able to read a map no man can read and locate an island that can't be seen.
"Pirates of the Caribbean: Dead Men Tell No Tales" is so convoluted, it feels like the first seafaring adventure from "The Da Vinci Code's" Dan Brown.
Instead, it's scripted by Jeff Nathanson, who has a history with terrible sequels. He's written "Rush Hour 2," "Rush Hour 3," "Speed 2: Cruise Control," and he came up with the story for "Indiana Jones and the Kingdom of the Crystal Skull." Consider yourself warned.
When "Pirates of the Caribbean: The Curse of the Black Pearl" exploded onto the scene and screen in 2003, it unleashed one of Hollywood's most popular characters in Jack Sparrow and launched the careers of a thousand costumed panhandlers.
The rollicking adventure is still one of my favorite moviegoing experiences, but the sequels have been going downhill — or whatever the nautical equivalent is — ever since.
"Dead Men Tell No Tales" catches up with Sparrow five winters later as he's lost his luck, his boat and his crew. "Think Captain Jack's washed up, eh?" he mutters to himself. "I haven't had a wash in years."
But he, Henry and Carina set sail for adventure after all three escape their pending executions. (Carina's been labeled a witch because she's intelligent and female.)
The 2011 sequel "Pirates of the Caribbean: On Stranger Tides" tried to re-create the romantic chemistry shared by Bloom and Keira Knightley over the first three movies by pairing a minister and a mermaid. It didn't work out at all.
Pairing a seaman and a horologist — go ahead and giggle, I'll wait — doesn't fare much better because not only are Henry and Carina bland, they take screen time away from Captain Jack, who's the only reason people continue to care about these movies.
Directors Joachim Ronning and Espen Sandberg ("Kon-Tiki") stage a few interesting action set pieces. At one point while he's chasing down the trio, Salazar unleashes ghost sharks. Or maybe they're zombie sharks. Either way, I'd be surprised if they don't end up with a development deal for a series of spinoff movies on Syfy.
I'm not sure if it was the editing, the murky 3-D or a bad bulb in the projector, but there were long sequences where the movie was so dark, I had virtually no idea what was happening or to whom.
Regardless of how bad the sequels have become, Depp remains a delight as the staggering, swaggering nonhero. And Paul McCartney provides one of the rare highlights of "Dead Men Tell No Tales" with his Monty Python-esque turn as Sparrow's Uncle Jack.
The ending provides what feels like closure, and it's more than past time. Judging by the sequels, there just aren't enough swashes left to buckle.
Much like Salazar and his crew, the "Pirates of the Caribbean" franchise is a ghost of its former self.
Contact Christopher Lawrence at clawrence@reviewjournal.com or 702-380-4567. Follow @life_onthecouch on Twitter.