Quirky cast, jarring sex make Vegas-based 'Gigolos' entertaining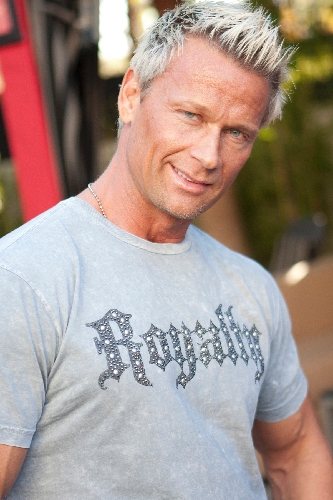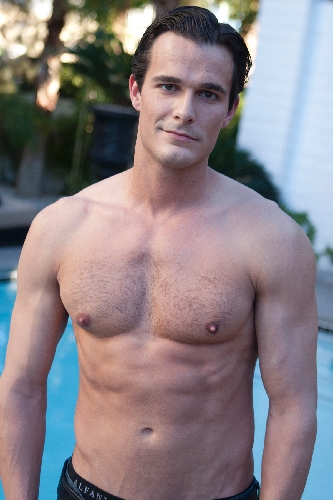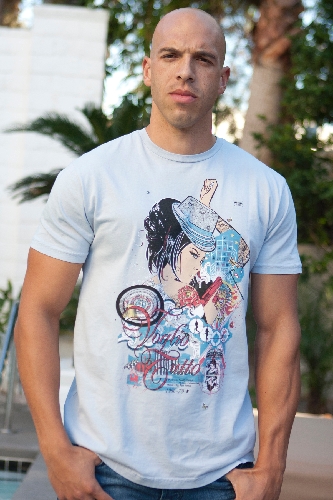 Remember shame?
That pesky little emotion that kept people from vomiting out their deepest, darkest secrets for all the world to hear?
Years from now, survivors of the Sheenpocalypse — in which some mutant virus escapes the actor's Sober Valley Lodge and lays waste to humanity — will be responsible for telling future generations about the concept of keeping some things to yourself.
Living in filth? Shout it from the mountaintops on A&E's "Hoarders." Hooked on drugs? A&E also has "Intervention." Can't stop eating sofa cushions? Get thyself to TLC's "My Strange Addiction." And now, for women who pay for sex and the men who provide it, there's the only-in-Vegas "Gigolos" (11 p.m. Thursday, Showtime).
But unlike those other shows — and God help me for saying this — this one's actually entertaining. Enormously so.
"I never thought I would grow up to be an escort, but it's a way to survive," says Jimmy, all eyebrows and toothy grin, who's one of the five male escorts featured on the reality series. "It's bein' a recessionista — I read that in Wired magazine." If John Krasinski ever follows Steve Carell out "The Office" door, this guy's a natural to replace him.
For long stretches, "Gigolos" looks like pretty much anything you'd see on Bravo. Cameras follow the group of attractive, well-dressed guys — earnest Jimmy, devoted dad Steven, newcomer Vin, seen-it-all veteran Brace and bad boy Nick — in their daily lives. Trips to the gym. Shopping at Town Square. Drinks at the Peppermill, the Artisan, Piero's and Nora's Wine Bar.
But every so often, they have to go to work. And, after some small talk and maybe a light meal — "You never eat too much," Nick says, "I don't wanna go back and throw up on her" — they get down to business. Sweaty, grunty, hair-pulling business.
The sex is raw, but it's not pornographic. During certain acts, cameras focus elsewhere — on the back of a head or, hilariously, on a client's "Praise the Lord" tattoo.
Similar footage has been on premium channels since at least the early '90s, thanks to shows such as HBO's "Real Sex" and "Cathouse." And it's little more than can be seen every night on Skinemax — minus the candles and smooth jazz.
It's just that when it happens — coming in the middle of an otherwise sleek, glossy reality show — it's kick-upside-the-head jarring. Imagine if, during a random episode of "Jersey Shore," Snooki and The Situation just stripped down and started going at it. Better yet, don't. You don't need that in your head. But you get the idea.
I know what you're thinking: Women pay for sex? Really? Women?
Well, sort of.
"The women that I associate with tend to be lacking something in their personal lives and want someone to listen and care for them and make them feel like they matter," Steven says in an upcoming episode. "So I just try to be as attentive as possible. Because, let's face it, they can get laid pretty much at their own will. It's not about that."
The clients come from most every walk of life: the wealthy photographer looking for a date to the Black and White Ball; the twice-divorced teacher out for some fun; the marketing executive who doesn't have time to date; and, least plausibly, the model who says paying for sex "kinda turns me on."
But isn't all this, well, illegal?
"We are a companion service, and clients pay a rate per hour," Garren James, the quintet's "agent," tells Vin during his job interview. "The first thing that you're going to do is collect the money from the client, and whatever happens between you two is (between) two consenting adults."
Only that's not exactly the case.
"They can play the line as loose as they want to, semantically," says Las Vegas police spokesman Marcus Martin, "but they're still violating the law." However, because the transactions didn't take place in the presence of an officer, Martin adds, they don't constitute an arrestable offense. "But that doesn't mean there couldn't be repercussions down the road."
No one associated with "Gigolos" would comment on any aspect of the series, but its producers wouldn't be the first to overlook a little thing like the law in the quest for a hit TV show. Recent Las Vegas transplants Kody Brown and family outed themselves as polygamists on TLC's "Sister Wives" only to be investigated by police in Lehi, Utah — although no charges have been filed.
Still, it would be easier to think of the "Gigolos" cast members as scofflaws if they weren't so darned fun to watch.
Take the genuinely touching story of Steven, who's separated from the 5-year-old son he calls "my everything" and feels helpless when he can't afford to send him to an expensive summer camp. So, at Nick's encouragement, the rest of the gang does what any friends would to raise money: They lower their standards and agree to have group sex with a client for $1,000 each.
Yes, it's shown. And it's one of those things you can't unsee.
But it speaks volumes to the devotion the guys have toward each other as a type of family unit, since they find it hard to be honest about their lives with anyone else.
"There's definitely a stigma about what it is that we do," Vin says. "Most people can't fully accept it. I don't think most people want to understand it."
In the end, perhaps the shame of having everyone know your intimate business outweighs the shame of living a lie.
"You're only as sick as your secrets," Jimmy says, his words inexplicably intercut with footage of him having sex with his girlfriend. "And because of that reason, I think that sharing my secrets is better than holding it in.
"I just say, for myself, it feels better when I can be more honest."
Christopher Lawrence's Life on the Couch column appears on Sundays. E-mail him at clawrence@reviewjournal.com.
ELSEWHERE
Alex Stratta is among the 12 chefs competing for charity on "Top Chef Masters" (11 p.m. Wednesday, Bravo).
And Las Vegas guitarist Robby LeBlanc is one of eight people seeking help at the treatment center Shades of Hope on "Addicted to Food" (10 p.m. Tuesday, OWN).