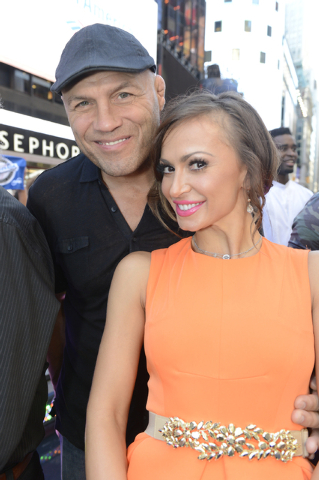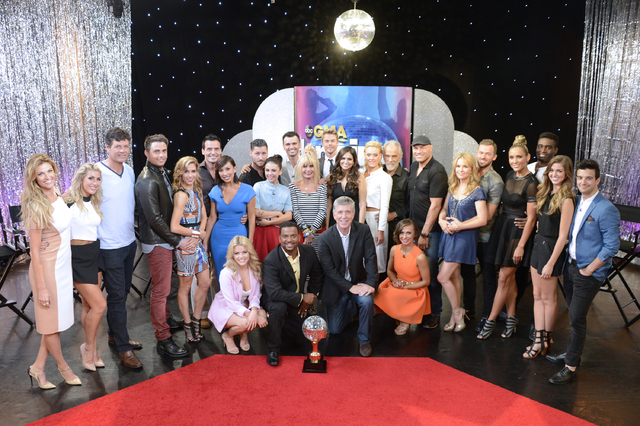 We'd expect something like this if it were called "Grounding and Pounding With the Stars." Or even "Rear Naked Choking With the Stars."
But "Dancing"? Randy Couture's going dancing?
The Las Vegas MMA legend had been rumored to be joining the cast of "Dancing With the Stars," but that doesn't make Thursday morning's announcement any less surprising.
The UFC Hall of Famer has been paired with Karina Smirnoff for the show's 19th season, which kicks off at 8 p.m. Sept. 15 on KTNV-TV, Channel 13.
He'll be competing against Tommy Chong, track star Lolo Jones, "The Fresh Prince of Bel Air's" Alfonso Ribeiro, "Duck Dynasty's" Sadie Robertson, talk show host Tavis Smiley, actress Lea Thompson, fashion designer Betsey Johnson, NASCAR driver Michael Waltrip, actor Antonio Sabato Jr., "Pretty Little Liars" star Janel Parrish, actor Jonathan Bennett and "YouTube sensation" Bethany Mota.
Just remember, no matter how ridiculous the sparkly outfits they put him in may look, you might want to keep your opinions to yourself. He's still Randy Couture.