Robin Williams documentary evokes laughter and tears
Updated July 14, 2018 - 6:35 pm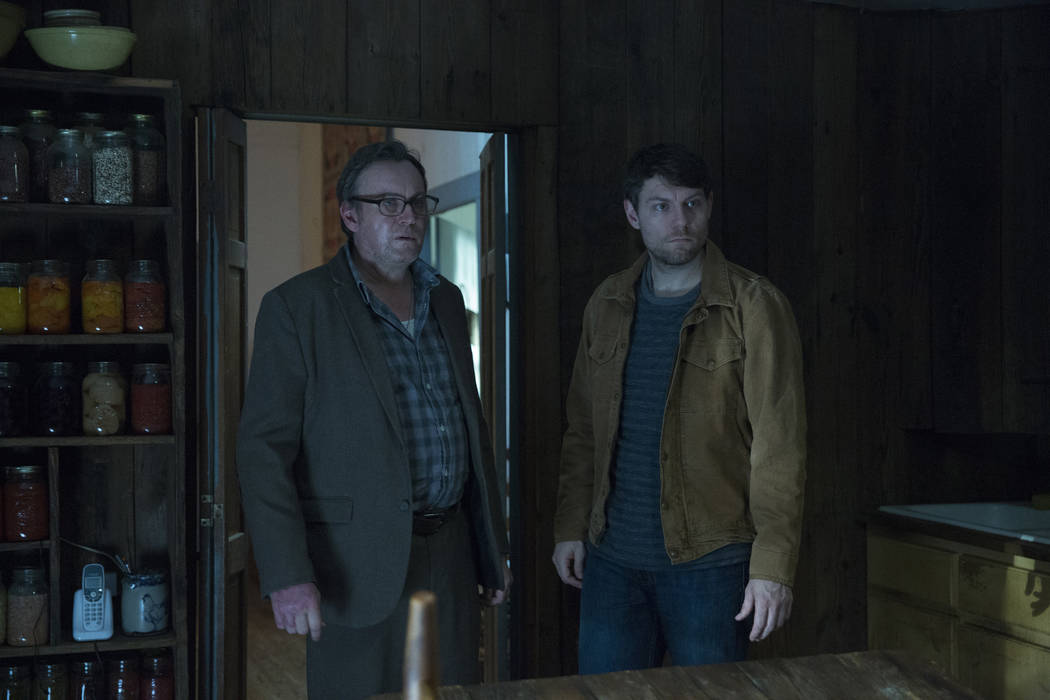 You're going to want to have friends or loved ones nearby. You might even consider adopting an emotional support duck.
"Robin Williams: Come Inside My Mind" (8 p.m. Monday, HBO) is a two-hour celebration of one of the most brilliant comic minds in history. But it's also a devastating account of the emptiness inside Williams that only other people's laughter could fill — and what happened when those laughs became fewer and farther between.
In the nearly four years since the Oscar-winning comedian took his life on Aug. 11, 2014, it's been easier to remember him in some of his later projects, such as the "Night at the Museum" movies and the ill-conceived 2013 sitcom "The Crazy Ones." "Come Inside My Mind," though, dusts off everything from a 1976 appearance at San Francisco's legendary Holy City Zoo comedy club to raunchy "Mork and Mindy" outtakes to his landmark 1986 comedy special, "Live at the Met."
Being reminded of those random outbursts of genius and that laugh — dear lord, that laugh — feels like having a Band-Aid ripped off your soul.
Using audio from interviews conducted throughout his life, Williams "narrates" the film, revealing that his need to please others began as a child, when he saw his father, Robert, a straitlaced Ford Motor Co. executive, laughing uproariously at a TV appearance by Jonathan Winters. Some of Williams' earliest improv comedy bits are showcased, as are a few of his eventual performances with Winters.
"In my head, my first sight of him was that he could fly because of the energy," David Letterman says of their days in the 1970s at The Comedy Store in Los Angeles. "All I could really do was hang onto the microphone for dear life, and here was a guy who could levitate."
Other comics and friends share their memories of his greatness, but also the signs that something wasn't quite right.
"He needed that little extra hug you can only get from strangers," his dear friend and Comic Relief co-host Billy Crystal recalls.
"I think he didn't feel worthy," Monty Python's Eric Idle chimes in.
"Whatever the person he was with, he'd be what they wanted him to be," his hair and makeup artist, Cheri Minns, reveals.
The gut punch, though, comes from Williams' son Zak, who admits to selfishly not wanting to share his dad with the world. "His pathos was seeking to entertain and please. And he felt when he wasn't doing that, he was not succeeding as a person. And that was always hard to see."
No child should ever have to say that about a parent.
Early on in "Come Inside My Mind," Williams is asked if he has any fears. "I guess it would be that fear that if I felt that I was becoming not just dull but a rock. That I still couldn't spark," he says. "Then I'd start to worry."
That spark began to dim around the time he was misdiagnosed as having Parkinson's disease. In reality, Williams suffered from a particularly aggressive case of Lewy body dementia, which left him paranoid and confused and robbed him of his greatest gift: his mind.
The spark was extinguished that August day. But while it can be painful to watch, "Come Inside My Mind," however briefly, rekindles the embers.
What to watch
If you didn't know Sacha Baron Cohen has a new series, "Who Is America?" (10 p.m. Sunday, Showtime), you can't blame Sarah Palin, who's been a one-woman publicity machine since learning she was duped by the comedian.
Katherine Heigl joins the cast of "Suits" (9 p.m. Wednesday, USA) to replace the departed Meghan Markle. Whatever happened to her, anyway?
A new era — 1984 — has dawned for the characters of "Snowfall" (10 p.m. Thursday, FX), the ensemble drama about the rise of crack cocaine in Los Angeles.
Kyle (Patrick Fugit) and Reverend Anderson (Philip Glenister) continue to explore supernatural manifestations in the second season of "Outcast" (10 p.m. Friday, Cinemax).
Contact Christopher Lawrence at clawrence@reviewjournal.com or 702-380-4567. Follow @life_onthecouch on Twitter.