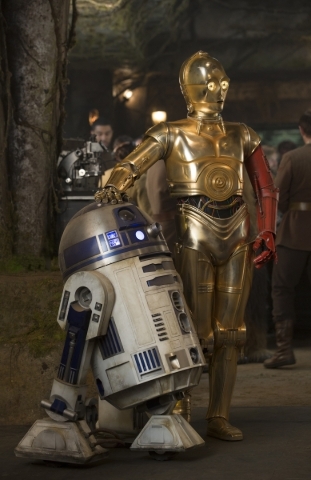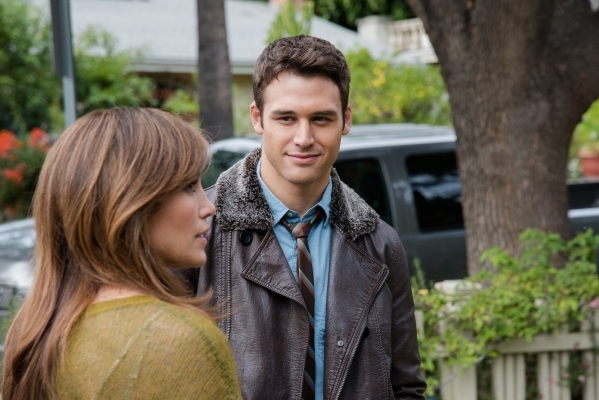 Chris Rock's monologue at Sunday's Oscars ought to kill.
Not bury alive and leave for dead, like Tom Hardy did to Leonardo DiCaprio in "The Revenant" only to see DiCaprio come crawling and wheezing after him. Rock should leave nothing to chance and flat out destroy in the moment.
Given the #OscarsSoWhite controversy, no host has ever been this primed to blow the roof off the Academy Awards.
Other than that and the six top honors — during which DiCaprio may finally win that Oscar that should help fill the void in his life that yachts overflowing with 22-year-old Victoria's Secret models simply couldn't — there isn't much during the painfully long ceremony for the average viewer to care about.
So, to salute a wider array of movies than the Academy Awards ever will, and to celebrate the most important part of the moviegoing experience (i.e., a nice, comfortable chair), welcome to the fourth annual Silver Seat Cushion Awards.
Best Use of Las Vegas: "The Big Short"
A pivotal section of the best-picture nominee took place on the Strip. That's where hedge-fund manager Mark Baum (Steve Carell) first realized the entire global economy might collapse and disgustedly set out to "find moral redemption at the roulette table." It's also where Selena Gomez and Dr. Richard Thaler, the father of behavioral economics, explained synthetic collateralized debt obligations by playing blackjack.
Worst Use of Las Vegas: "Paul Blart: Mall Cop 2"
In a pre-awards ceremony, this unmitigated disaster, roughly 95 percent of which was filmed at Wynn Las Vegas, also walked away with Worst Use of a Segway, Worst Use of a Mustache, Worst Use of Your Time and Worst Use of Kevin James — and that's saying something in a year that also vomited forth "Pixels."
Best Performance By a Wooden Object: The door from "The Hateful Eight" and Jamie Dornan from "Fifty Shades of Grey" (tie)
The door, which repeatedly blew open and had to be nailed shut amid much caterwauling by the inhabitants of Minnie's Haberdashery, was hilarious. As billionaire Christian Grey, Dornan did what he could for a big block of wood, but Pinocchio he ain't.
Outstanding Achievement in Screwing Over Musicians: Paul Giamatti
As domineering psychotherapist Dr. Eugene Landy in "Love & Mercy," he leeched off Brian Wilson, pumped him full of pills and isolated him from his family for years. As manager Jerry Heller in "Straight Outta Compton," he was the bogeyman responsible for all of N.W.A.'s misfortunes. It's a wonder he didn't turn up to embezzle from the Barden Bellas, thanks to some shady aca-accounting, in "Pitch Perfect 2."
Least Convincing Garage Sale Find: The "first edition" of Homer's "Iliad" from "The Boy Next Door"
Teenager Noah Sandborn (Ryan Guzman) presented a copy of the Greek poem to the glamorous literature teacher (Jennifer Lopez) next door, who was troubled by his generosity: "This is a first edition? I can't accept this!" She was less troubled by the fact that, as a literature teacher, she didn't realize Homer's "Iliad" predated the printing press and the entire notion of first editions by more than two millennia. Still, this barely cracked the list of the movie's 10 dumbest moments.
Worst Love Scenes, Non-"Fifty Shades of Grey" Division: "Trainwreck"
Amy Schumer's opening "ehh-snore" climax. The encounter that ended with her punching her intern in the face and learning his safe word was "pineapple." Whatever that was John Cena was doing to her. "Trainwreck" was to sex what "Aloha" — which cast Emma Stone as a quarter-Chinese, quarter-Hawaiian character named Allison Ng — was to diversity.
Best-Picture Nominee That You Just Know Some Hollywood Executive Is Trying to Turn Into a Series of Increasingly Implausible "Taken"-Style Sequels: "Room"
Would it be horrifying to continually see Ma and Jack recaptured by Old Nick and forced to think of cleverer and cleverer ways to escape Room? Yes. Would I be there every time? Absolutely.
Worst Act of Libel Against a Computer-Generated Character: Matt Drudge
The bear from "The Revenant" was just doing her job, tossing around Leonardo DiCaprio like a grizzled rag doll in one of the year's most memorable scenes. It should have been her crowning achievement, the sort of thing she could talk about over appletinis with Gollum and Jar Jar Binks. Then the conservative blogger went and accused that poor mama grizzly of raping DiCaprio. Twice. Who hurt you, Matt Drudge? Who hurt you?
Best Sequel to a 40-Year-Old Oscar Winner That Was Little More Than a Thinly-Veiled Remake: "Creed" and "Star Wars: The Force Awakens" (tie)
Sure, both movies could have been a little more original. But there's a reason those two were among the year's most crowd-pleasing celebrations.
Worst Aphrodisiac, Non-"Fifty Shades of Grey" Division: "It Follows"
There was a time when one of the worst things you could wake up with after a one-night stand was a burning sensation when you pee. After "It Follows," you had to worry about waking up and being trailed by a monster that eventually will kill you unless you have sex with someone else and pass that monster along like a supernatural STD.
Best Supporting Guitarist: Coma, The Doof Warrior from "Mad Max: Fury Road"
As soon as George Miller's 30-years-in-the-making sequel opened, moviegoers began asking why the ghastly Immortan Joe would head into battle with a blind, riff-thrashing, flame-throwing guitarist bungee corded to a wall of speakers backed by four taiko drummers. The real question is, why wouldn't he?
Most Disturbing Thing to Happen in a Church Since All That Awfulness Uncovered By Those Reporters in "Spotlight": The brawl in "Kingsman: The Secret Service"
After being manipulated by mind control, the secret agent code-named Galahad (Colin Firth) started a melee with the members of a racist, backwoods church that involved its members being shot at point-blank range, stabbed, set on fire, broken, smashed, axed, electrocuted, blown up and, when he ran out of bullets, bludgeoned and impaled with that gun — all to the tune of Lynyrd Skynyrd's "Free Bird." As an action movie fan, it was exhilarating. As a human being with a soul, it was haunting.
Best Use of Potatoes and Vicodin, aka The Keith Richards Breakfast Scramble: "The Martian"
It may have sent the wrong message to kids. But you try denying yourself a little treat after being stranded alone on a distant planet and having to fertilize an entire ecosystem with your own poo.
Channing Tatum Movie That Somehow Was Even Nuttier than "Magic Mike XXL": "Jupiter Ascending"
Russian maid Jupiter Jones (Mila Kunis) — who, thanks to a clause in an intergalactic bequeathal, is about to inherit the Earth — is protected by a genetically engineered bounty hunter (Tatum) who's part wolf, once had wings and skates through the sky on a pair of hoverboots as though he's part of some anti-gravity revival of "Starlight Express." Also, she could control bees.
Best Proof That, No Matter How Successful, Men Are Still Just Filthy Animals, Non-"Fifty Shades of Grey" Division: "Ex Machina"
Tech billionaire Nathan Bateman (Oscar Isaac) built an artificially intelligent robot named Ava (Alicia Vikander). He only bothered to give her a human-looking face, hands and feet — everything else was wire mesh and a translucent covering that housed her circuitry. Yet he took the time to craft her a robovagina.
— Contact Christopher Lawrence at clawrence@reviewjournal.com. On Twitter: @life_onthecouch