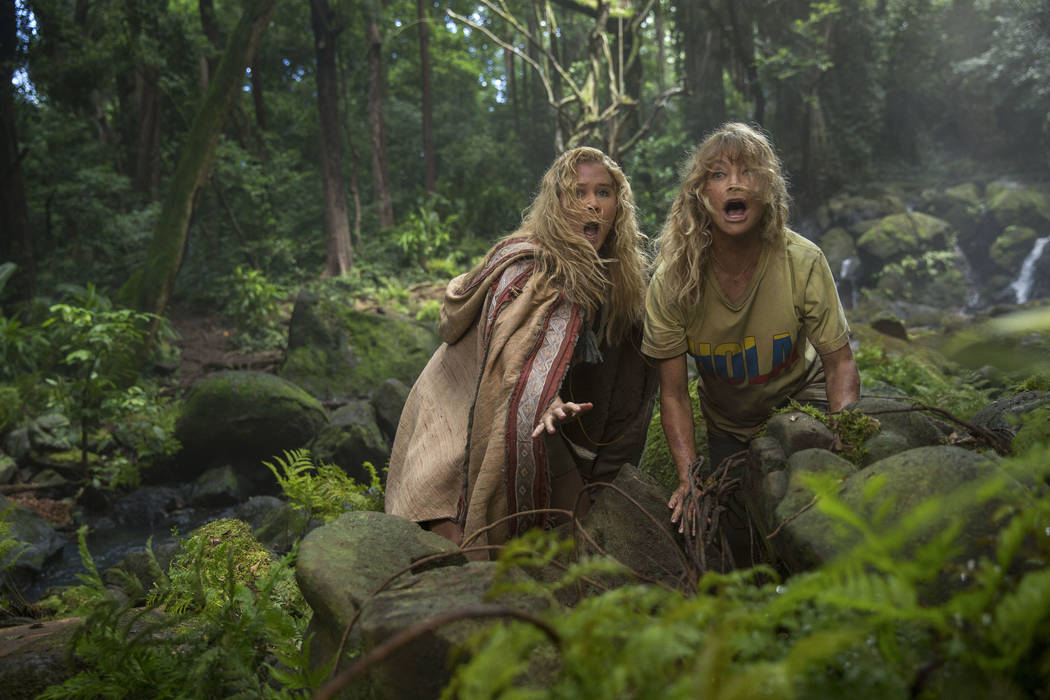 I've started to dread going to see comedies.
I'm a tough laugh, and there's no worse feeling that sitting stone-faced while everyone around you is cackling and braying.
Well, obviously there are worse feelings. But you get the idea.
With "Snatched," though, the audience was fairly quiet, yet I remember enjoying at least a half dozen deep, sustained belly laughs. So take that for what it's worth.
Emily Middleton (Amy Schumer) may have purchased a nonrefundable trip for two to Ecuador, but her life is going nowhere. Sensing this, her boyfriend (Randall Park) dumps her shortly before their romantic getaway. So, after a little begging, she convinces her once-adventurous mother, Linda (Goldie Hawn), who's regressed into an overprotective cat lady, to tag along and help her "put the 'fun' in nonrefundable."
Once there, Linda only wants to read a book within the safe confines of the resort, while Emily is looking to drink and explore the country. Helping Emily with her plans is James (Tom Bateman), a charming adventurer she meets at the hotel bar. Following quite a bit of prodding, Linda joins them the next morning for some sightseeing. On their way back, James offers to take them on "the scenic route," promising them plenty of waterfalls.
It turns out TLC knew what they were singing about two decades ago when they warned, "Don't go chasing waterfalls," because Emily and Linda spend the rest of the movie trying to elude the dangerous kidnapper Morgado (Oscar Jaenada).
"Snatched" was directed by Jonathan Levine ("Warm Bodies") from a script by Katie Dippold ("The Heat") — assuming you use the term "script" rather loosely. The movie is largely just a collection of jokes, outrageous scenes and gonzo supporting roles in search of a plot.
Christopher Meloni is delightfully nutty as a jungle guide who helps the women along their way. Ike Barinholtz ("The Mindy Project") is completely unhinged as Emily's agoraphobic, mama's boy brother. And Wanda Sykes and Joan Cusack make the most of their screen time as fellow resort guests with a sense for danger.
As for the leads, much like her work in "Trainwreck," Schumer continues to be fearless as a comedian. She's never afraid to humiliate herself for the sake of a laugh.
But as wonderful as it is to see Hawn back on the big screen for the first time since 2002's "The Banger Sisters," it's hard not to wish her return was for something more substantial. After Hawn sat out for so long, you have to wonder what made her decide this was the perfect time to step back into the limelight.
"Snatched" isn't a great movie. Large parts of it barely even make sense. But it made me laugh, and that's saying something.
Contact Christopher Lawrence at clawrence@reviewjournal.com or 702-380-4567. Follow @life_onthecouch on Twitter.