'Star Wars Holiday Special' was so bad, George Lucas won't sell it
December 16, 2017 - 8:26 am
Updated December 17, 2017 - 5:50 pm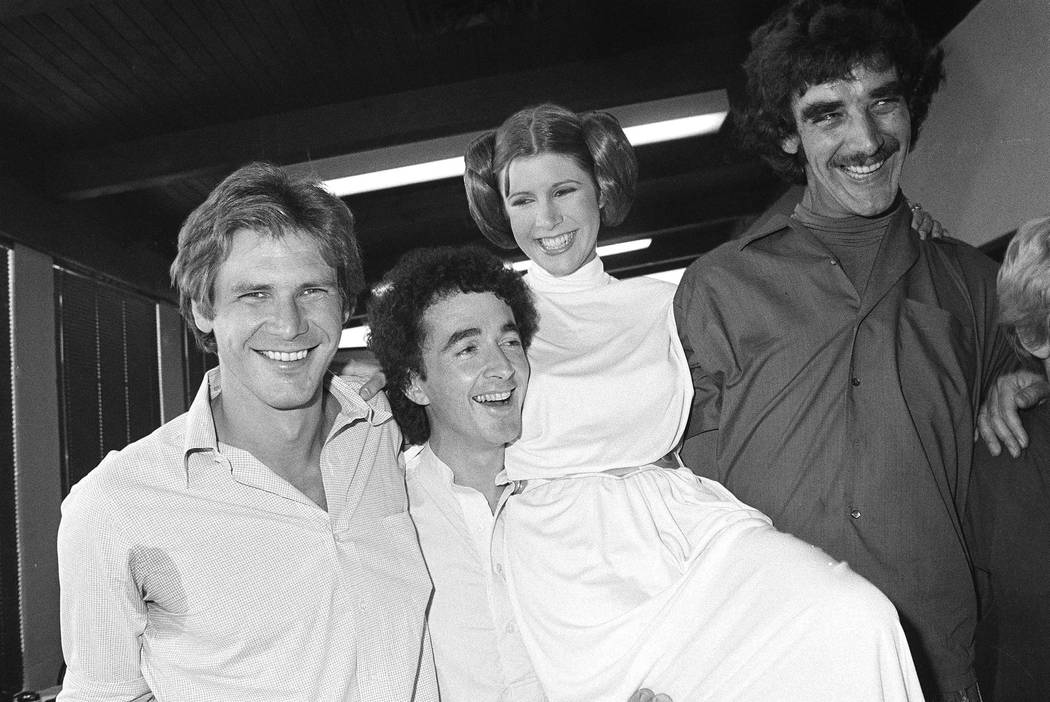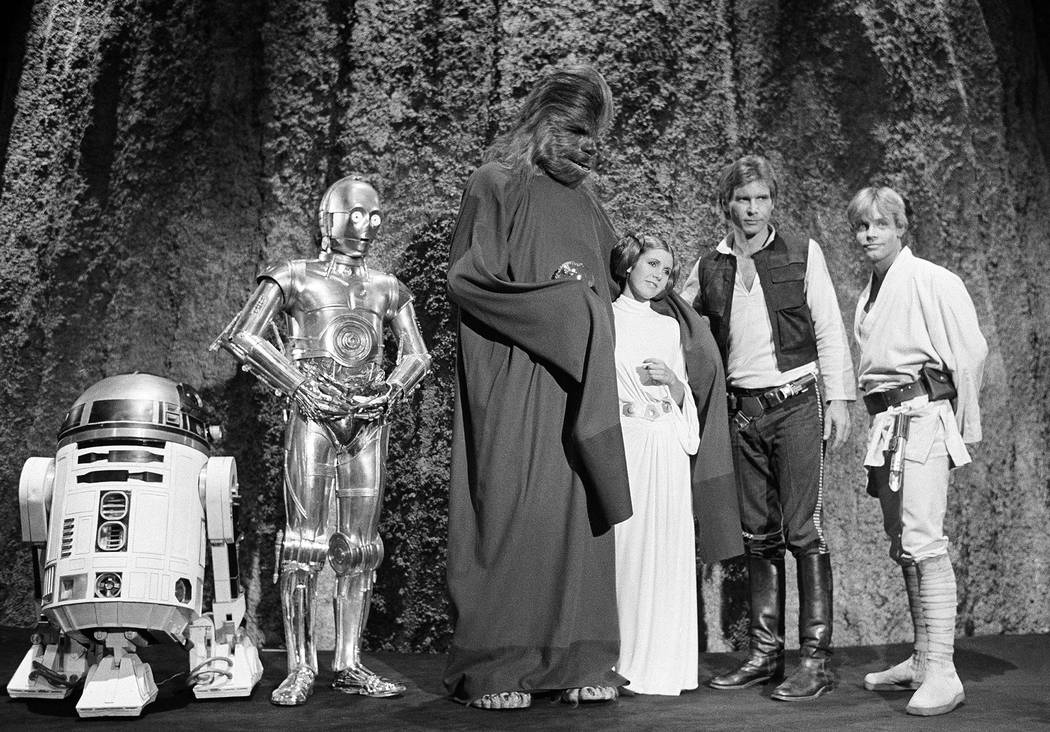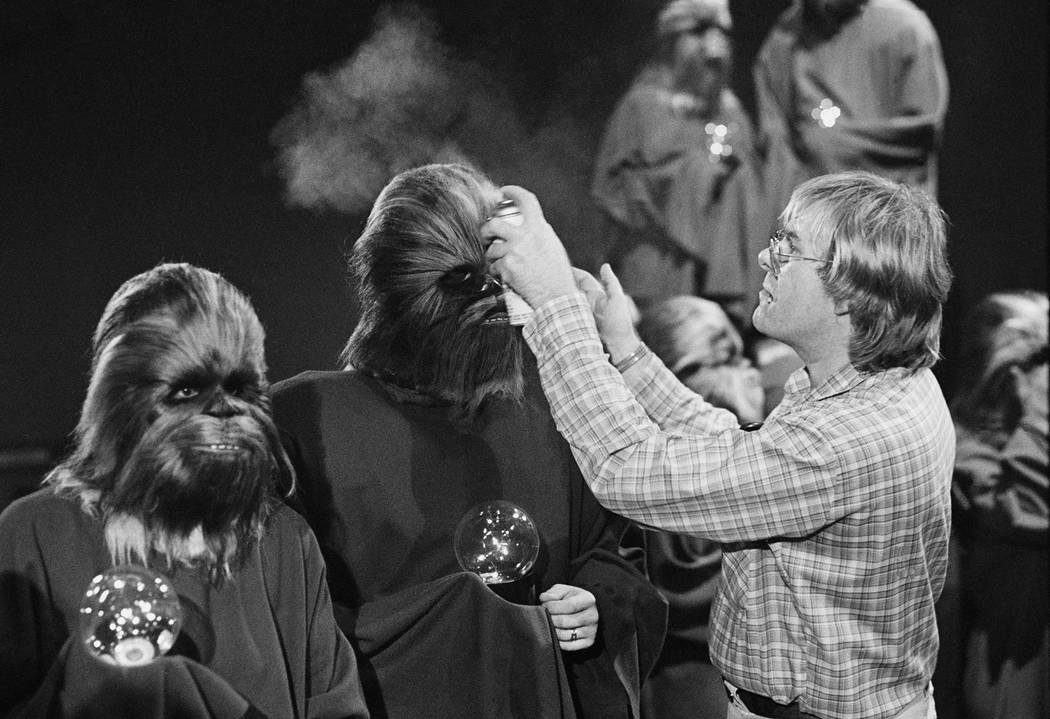 You know "A New Hope," "The Empire Strikes Back" and "Return of the Jedi."
"The Phantom Menace," "Attack of the Clones" and "Revenge of the Sith."
But do you recall the most infamous "Star Wars" of all?
While roughly half the developed world is seeing "The Last Jedi" this weekend, it's a perfect time to revisit "The Star Wars Holiday Special." The two-hour event was so inexplicably hideous, it aired just once — Nov. 17, 1978, on CBS — and never was released on home video.
Let that sink in for a moment. There's a piece of "Star Wars" merchandise that George Lucas refused to sell.
And lest you think the first thing the Rebel Alliance did after blowing up the Death Star was to declare a war on Christmas, the "holiday" in the title refers to Life Day, the most important celebration on Kashyyyk, aka Wookiee Planet C.
While the whole "Star Wars" gang took part, their involvement was fairly minimal.
Han (Harrison Ford) and Chewbacca (Peter Mayhew) spend most of their time in a tiny cockpit that's supposed to represent the Millennium Falcon as they try to get Chewie home to celebrate with his family.
Luke (Mark Hamill), looking blonder and oranger than ever, repairs an engine with R2-D2 (Kenny Baker) on another cramped set.
And Leia (Carrie Fisher) and C-3PO (Anthony Daniels) appear for a moment or two working in what appears to be the Rebellion's accounting office.
The bulk of the not-very-special special is centered on Chewie's wife, Malla, his son, Lumpy, and father, Itchy.
Lumpy. And Itchy.
After some repurposed movie footage showing the Falcon pursued by Imperial Destroyers, viewers are subjected to nine agonizingly long minutes of the Wookiees, grunting and growling inside their treehouse home with its cheap green carpeting, without subtitles or anyone to interpret.
So how do you build two hours out of that? If you have any ideas, please go back in time and tell the writers, who included "The Naked Gun" co-writer Pat Proft and Academy Awards joke writer and shaggy-haired "Hollywood Squares" mainstay Bruce Vilanch. Because what they ended up with was painful. Like getting a root canal outdoors in August while listening to the Starland Vocal Band and wearing scratchy wool underpants painful.
Malla watches Harvey Korman as a metallic, Julia Child-style chef who prepares Bantha Surprise — the most tender cut of the Bantha being the loin.
Bea Arthur turns up as a singing bartender at the Mos Eisley cantina.
And Art Carney portrays a local trader who gifts Itchy with an early prototype of a seductive, artificially intelligent fantasy girl (Diahann Carroll) and distracts an Imperial Guard with a contraption that plays a hologram of Jefferson Starship performing "Light the Sky on Fire."
The whole thing is so comically inept, I'm looking forward to James Franco making a movie about its production.
All of our heroes eventually make it to the Life Day celebration, where Leia sings a wretched Wookiee carol with lyrics that include, "We celebrate a day of peace / A day of harmony / A day of joy we all can all share / Together joyously."
A day of joy we can share joyously? Apparently, this galaxy far, far away was never visited by Peter Mark Roget.
You know, the 19th-century British lexicographer who compiled the first modern thesaurus?
During the brief song, the camera cuts to Ford, and I swear he's blinking out Morse Code for "Call my agent."
I would never suggest participating in copyright infringement, but there are copies of "The Star Wars Holiday Special" floating around on YouTube.
Just expect to be baffled, because The Force was most certainly not with it.
The Force donned a disguise, skulked out the back of the soundstage, hailed a cab and sped away.
Contact Christopher Lawrence at clawrence@reviewjournal.com or 702-380-4567. Follow @life_onthecouch on Twitter.
What to watch
Two cops, the human Ward (Will Smith) and the orc Jakoby (Joel Edgerton), on a routine patrol end up having to protect an ancient relic in the fantasy-action movie "Bright" (Friday, Netflix), directed by David Ayer ("Suicide Squad").
Maya Rudolph portrays Ralphie's mom, Chris Diamantopoulos ("Silicon Valley") is The Old Man and Matthew Broderick narrates "A Christmas Story Live!" (7 p.m. Sunday, Fox), featuring new songs by Benj Pasek and Justin Paul ("La La Land").
Adrien Brody joins Cillian Murphy and Tom Hardy for the fourth season of the British gangster epic "Peaky Blinders" (Thursday, Netflix).
Kit Harington ("Game of Thrones") stars in "Gunpowder" (10 p.m. Monday, HBO), a three-part thriller based on the 1605 events that led to Guy Fawkes Day.