Statham's 'Wild Card' shows grittier side of Vegas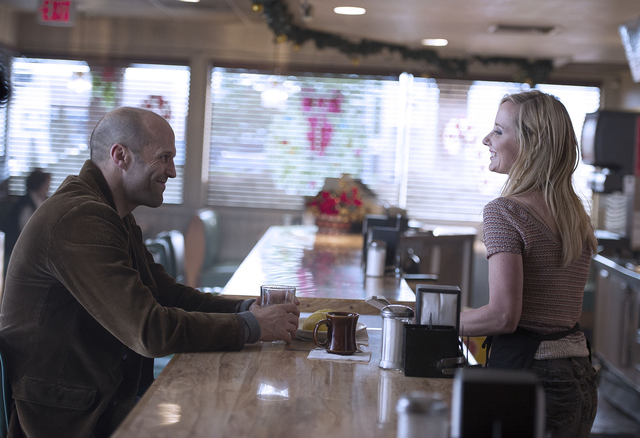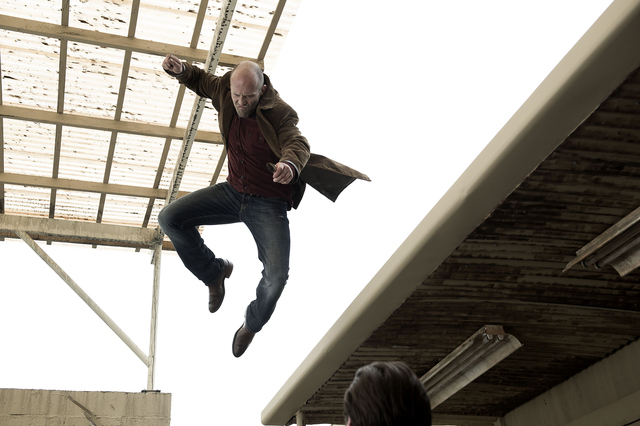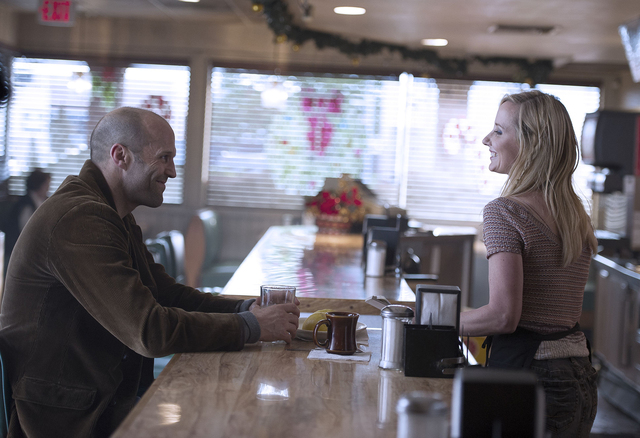 Nick Wild.
It sounds like the nomme de sex of a cast member from "Gigolos."
Or maybe one of the Strip's dirty hypnotists.
But saddling your movie's hero, a famed mercenary who works as a security consultant and "chaperone" for high rollers, with a moniker like that just feels uninspired — much like the rest of the made-in-Vegas "Wild Card," which debuts on DVD and digital platforms on Tuesday.
Maybe producers didn't think Jason Statham looked much like a Nick Escalante, the character Burt Reynolds played in 1986's "Heat" — not to be confused with the 1995 Al Pacino-Robert De Niro drama "Heat" or the 2013 Sandra Bullock-Melissa McCarthy comedy "The Heat" — of which this is a remake. But Nick Wild? You'd expect more from two-time Oscar-winning screenwriter William Goldman ("Butch Cassidy and the Sundance Kid," "All the President's Men").
Anyway, Nick operates out of the Fourth Street offices of attorney Pinchus "Pinky" Zion, who's played by Jason Alexander, one of several names on the DVD box who are barely in "Wild Card."
Sofia Vergara of "Modern Family" gets a few moments of screen time in a shady bar. Anne Heche has two brief scenes as a waitress at a diner in the shadow of the Stratosphere. Hope Davis has a handful of lines as a blackjack dealer. And Stanley Tucci drips his Tucci-ness all over his scenes as the gangster named Baby who's in charge of the Golden Nugget.
That's where Nick's escort friend Holly (Dominik Garcia-Lorido) is raped and beaten by a flamboyant thug (Milo Ventimiglia) and his goons before being dumped at an emergency room. She persuades Nick to help her get revenge, and we get a look at the Nugget's high-roller suite, complete with a stripper pole in its shower.
It's one of few glimpses of anything that passes for luxury in "Wild Card."
Nick's been hired to guard a tourist (Michael Angarano) while he gambles. After picking him up at Caesars Palace and taking him to Planet Hollywood Resort — because Robert Earl, its founder and Statham's pal, is an executive producer — it's off to the Golden Gate. Nick calls the Tod Motor Hotel home. And a good chunk of the movie takes place in and around Naked City.
Unlike director Simon West's previous Vegas outing, the geographically challenged "Con Air," these locations feel right. They're also about the only interesting thing "Wild Card" has going for it. And they certainly explain why Nick is so desperate to get out of town.
"Dyin' ain't so bad," he says at one point. "At least I'll be out of Las Vegas."
Game on: Next week marks the debut of "Monopoly Millionaires' Club" (8 p.m. Tuesday, GSN), a lottery-based game show hosted by Billy Gardell of "Mike &Molly" and taped in a tent outside the Rio.
Contact Christopher Lawrence at clawrence@reviewjournal.com. Follow him on Twitter: @life_onthecouch.