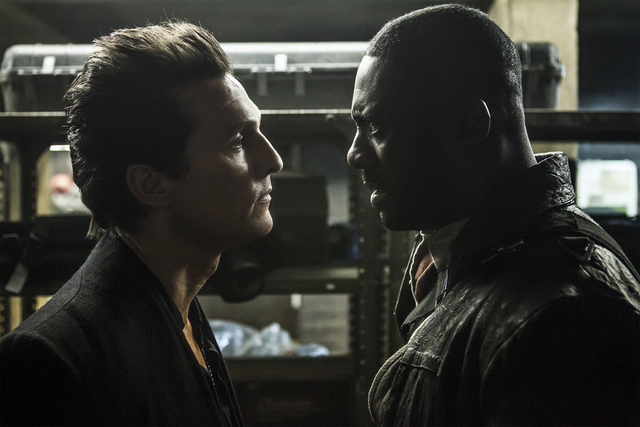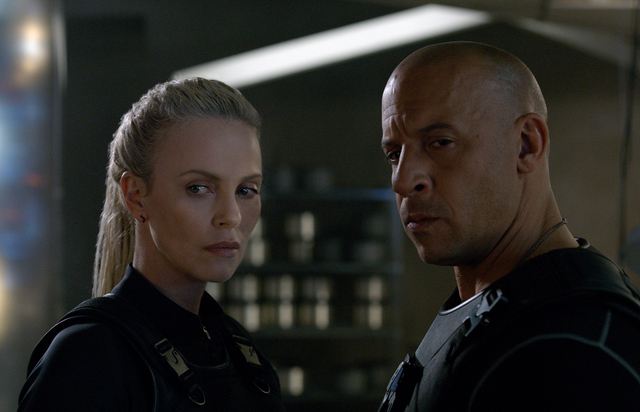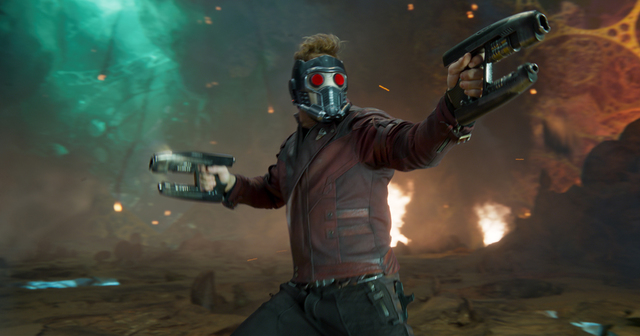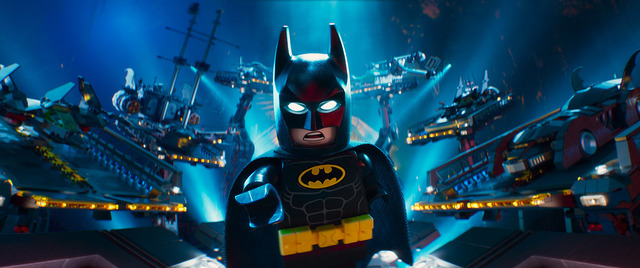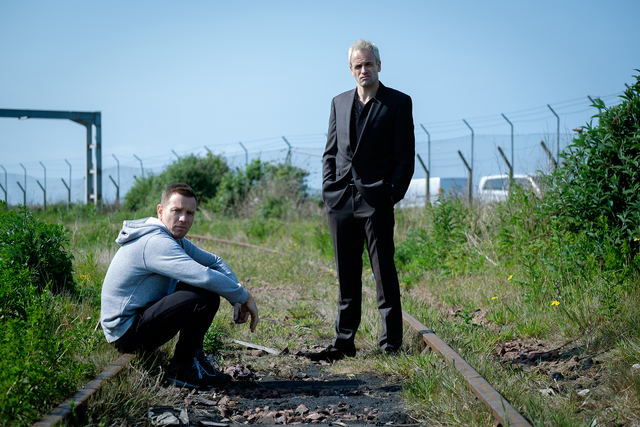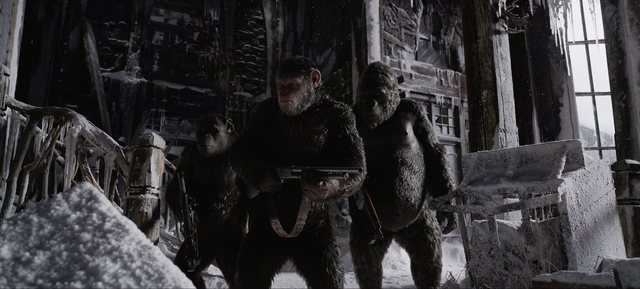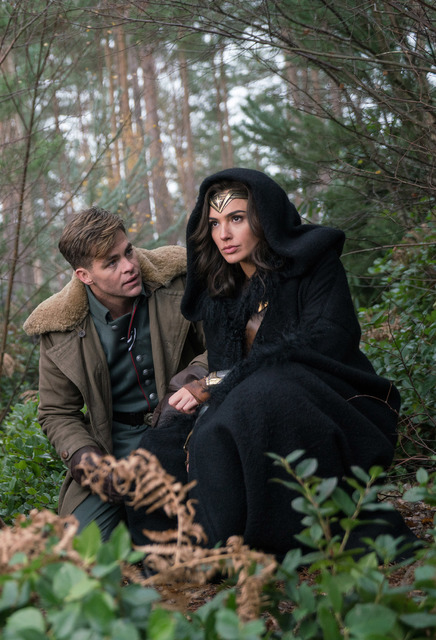 Two of my favorite movies — possibly my two favorites — of 2016 were "Moonlight" and "Deadpool." And while it's almost impossible to predict which small films will connect with critics and audiences, it was obvious from the day shooting began that "Deadpool's" release date was one to be circled on your calendars.
Big movies aren't always good movies. Heck, they rarely are. But they sure are easy to get excited about.
With that in mind, here's a look at 17 movies to look forward to in 2017:
'THE LEGO BATMAN MOVIE'
Will Arnett returns to voice this petty, vain version of Batman, the very best part of 2014's "The Lego Movie," in this spinoff featuring the voices of Zach Galifianakis as The Joker, Michael Cera as Robin and Ralph Fiennes as Alfred. (Feb. 10)
'T2 TRAINSPOTTING'
After two decades, director Danny Boyle reunites Mark Renton (Ewan McGregor), Spud (Ewen Bremner), Sick Boy (Jonny Lee Miller) and Begbie (Robert Carlyle) for this unexpected sequel. (March 3)
'LOGAN'
In the future, an aging Wolverine (Hugh Jackman) and Professor X (Patrick Stewart) must protect a young female clone of Wolverine (Dafne Keen) in what's billed as Jackman's final outing in the iconic role. (March 3)
'THE FATE OF THE FURIOUS'
A mysterious woman (Charlize Theron) tempts Dom (Vin Diesel) into betraying his crew in this latest installment of the high-octane franchise that travels from New York to Cuba and adds Dame Helen Mirren to the cast. Yes, really. (April 14)
'GUARDIANS OF THE GALAXY: VOL. 2'
Star-Lord (Chris Pratt), Gamora (Zoe Saldana), Drax (Dave Bautista), Rocket (voiced by Bradley Cooper) and Baby Groot (Vin Diesel) return for another adventure while searching for answers to Star-Lord's parentage. (May 5)
'ALIEN: COVENANT'
Katherine Waterston, James Franco, Billy Crudup, Danny McBride and Demian Bichir star in director Ridley Scott's "Prometheus" sequel/"Alien" prequel in which the crew of the colony ship Covenant discovers a dangerous world inhabited only by the "synthetic" David (Michael Fassbender). (May 19)
'BAYWATCH'
Lifeguard Mitch Buchannon (Dwayne Johnson) tangles with a new recruit (Zac Efron) in this intentionally comedic take on the series that already was pretty funny to begin with. (May 26)
'WONDER WOMAN'
When an American pilot (Chris Pine) crashes on her remote island with news of a war to end all wars, Diana, princess of the Amazons (Gal Gadot), leaves paradise to join the fight. (June 2)
'THE MUMMY'
Tom Cruise battles an ancient evil (Sofia Boutella) in this update on the classic monster movie that co-stars Russell Crowe and has absolutely nothing to do with that Brendan Fraser franchise. (June 9)
'SPIDER-MAN: HOMECOMING'
After being relaunched in "Captain America: Civil War," Peter Parker (Tom Holland) branches out on his own as a fledgling crimefighter, with an assist from Tony Stark (Robert Downey Jr.), in this web-slinging adventure co-starring Michael Keaton. (July 7)
'WAR FOR THE PLANET OF THE APES'
Caesar (Andy Serkis) and his ever-evolving simian pals battle an army of humans in this sequel co-starring Woody Harrelson and Steve Zahn. (July 14)
'DUNKIRK'
Allied troops are cornered during a fierce World War II battle in the latest from director Christopher Nolan starring Kenneth Branagh, Cillian Murphy, Mark Rylance and Tom Hardy. (July 21)
'THE DARK TOWER'
Walter Padick (Matthew McConaughey) and Roland Deschain (Idris Elba) face off in this action tale based on the series of Stephen King best-sellers. (July 28)
'BLADE RUNNER 2049'
A new blade runner, LAPD Officer K (Ryan Gosling), seeks out Rick Deckard (Harrison Ford), a former LAPD blade runner who's been missing for 30 years, in yet another sequel to a Ridley Scott classic. (Oct. 6)
'KINGSMAN: THE GOLDEN CIRCLE'
When the Kingsman headquarters is attacked, Eggsy (Taron Egerton) and Merlin (Mark Strong) must work with the American agency Statesman in this sequel to the cheeky surprise hit that adds Julianne Moore and Jeff Bridges to the cast. (Oct. 6).
'THOR: RAGNAROK'
Imprisoned on the other side of the universe, Thor (Chris Hemsworth) must attempt to keep the powerful Hela (Cate Blanchett) from destroying Asgard while fighting his former friend The Hulk (Mark Ruffalo). (Nov. 3)
'STAR WARS: EPISODE VIII'
Rey (Daisy Ridley), Finn (John Boyega) and General Leia Organa (the late, great Carrie Fisher) return to battle Kylo Ren (Adam Driver) and The First Order. May the Force be with them. (Dec. 15)
Contact Christopher Lawrence at clawrence@reviewjournal.com. On Twitter: @life_onthecouch.
ALSO OPENING IN 2017
"xXx: Return of Xander Cage" (Jan. 20)
"Resident Evil: The Final Chapter" (Jan. 27)
"Rings" (Feb. 3)
"50 Shades Darker" (Feb. 10)
"John Wick 2" (Feb.10)
"Kong: Skull Island" (March 10)
"Beauty and the Beast" (March 17)
"Power Rangers" (March 24)
"Ghost in the Shell" (March 31
"Smurfs: The Lost Village" (April 7)
"King Arthur: Legend of the Sword" (May 12)
"Diary of a Wimpy Kid: The Long Haul" (May 19)
"Pirates of the Caribbean: Dead Men Tell No Tales" (May 26)
"Cars 3" (June 6)
"Transformers: The Last Knight" (June 23)
"Amityville: The Awakening" (June 30)
"Despicable Me 3" (June 30)
"Valerian and the City of a Thousand Planets" (July 21)
"Annabelle 2" (Aug. 11)
"The Emoji Movie" (Aug. 11)
"It" (Sept. 8)
"The LEGO Ninjago Movie" (Sept. 22)
"Flatliners" (Sept. 29)
"Friday the 13th" (Oct. 13)
"Justice League" (Nov. 17)
"Jumanji" (Dec. 22)