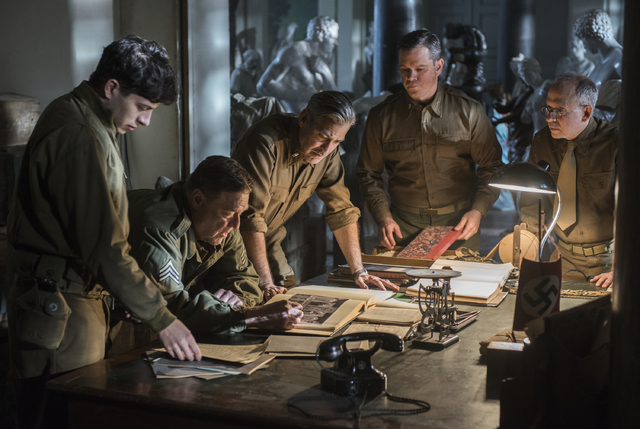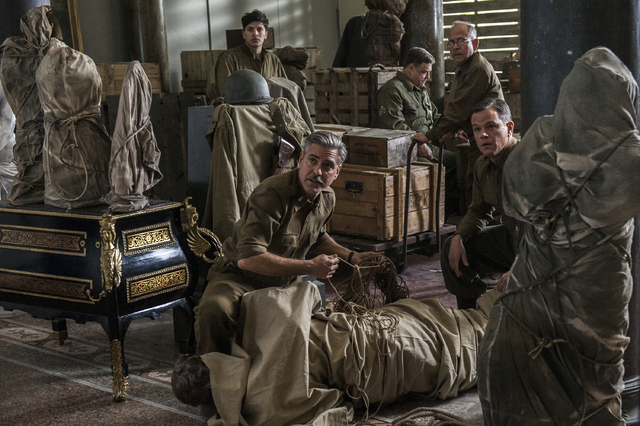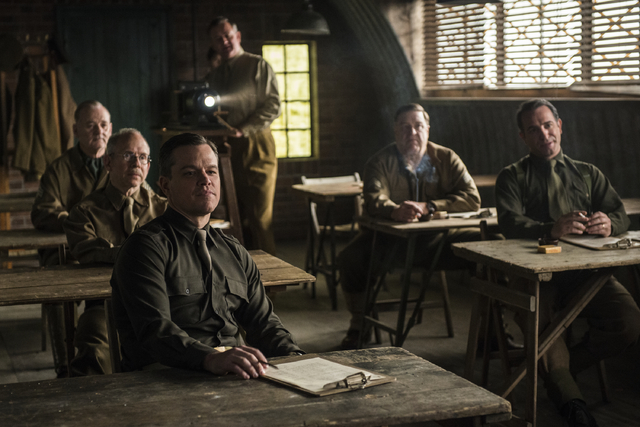 With a cast toplined by writer-director George Clooney, Matt Damon, Bill Murray and John Goodman, it's the "Ocean's Eleven" of regular-guys-trying-to-save-priceless-works-of-art-from-Nazis-and-Russians movies.
So why isn't "The Monuments Men" more fun?
Or, conversely, even less fun and more serious, given the atrocities happening all around them?
Finding a consistent tone is the movie's biggest problem, but it's just one of several.
Here are five more:
1) Expectations. Between the stellar cast, which also includes Cate Blanchett, Bob Balaban, Hugh Bonneville and Jean Dujardin, and the fact that it was originally scheduled to open Dec. 18, right in the heart of Oscar season, expectations were so high, they were practically stratospheric. So when "Monuments Men" was merely OK, it felt even worse. It's the opposite of what happened with "The Lego Movie." While that should have been terrible, the fact that it was really good may have made it seem great.
2) Very little group bonding. For far too much of the movie, the cast is split off in different countries in groups of two. One even goes on a solo mission. So many potentially great moments go missing because Goodman and Murray, to name just one dream combination, rarely see each other.
3) Such a tease. Clooney and Damon have amazing chemistry together. (OK, Clooney could have amazing chemistry with a potted plant, but still.) And their banter has been played up in the trailers. But aside from two brief scenes, they rarely get to showcase it. Those moments just serve as a reminder of what could have been.
4) You don't get to know the characters. Heck, they don't even feel like characters. It's as though Clooney, Damon, Murray and Goodman themselves somehow ended up on the front lines of World War II.
5) Murray + basic training = comedy gold. Seeing the "Stripes" star back in fatigues should have been special, but it's glossed over. Look, nobody expected a "Do Wah Diddy Diddy" moment. But much like the rest of the movie, it feels like a wasted opportunity.