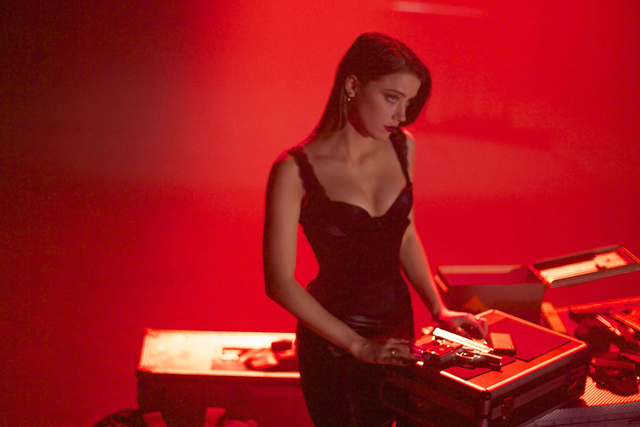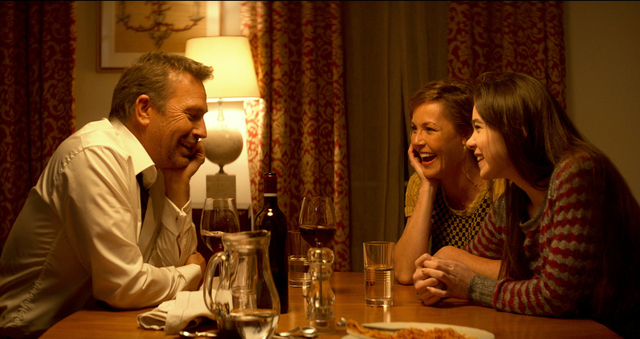 February is the movies' answer to The Island of Misfit Toys.
Almost without fail, everything released in this, the shortest, cruelest month at the multiplex, is either too weird, too rough around the edges, or too likely to be crushed by even reasonably good competition.
Given all this, "3 Days to Kill" is everything I want from a February movie.
When doctors give CIA operative Ethan Renner (Kevin Costner) less than five months to live, he wants to spend that time connecting with his estranged wife (Connie Nielsen) and teenage daughter (Hailee Steinfeld). While he's doing that, though, Ethan must complete one final mission for the CIA and his mysterious new handler, Vivi (Amber Heard).
All you really need to know about "3 Days to Kill" is that it was co-written by Luc Besson (the "Taken" and "Transporter" franchises) and directed by McG (the "Charlie's Angels" movies). As a result, it feels like something Liam Neeson was too busy to make. That's probably for the best, though, as it gives Costner another chance, after last month's "Jack Ryan: Shadow Recruit," to prove he belongs in many, many more movies.
Without further ado, here are the seven most ridiculous-in-a-good-way things about "3 Days to Kill":
1) The villains are named The Wolf and The Albino.
2) The Albino has a thing for convoluted decapitations.
3) Vivi conducts business meetings in a lesbian burlesque club (complete with CGI smoke to obscure the nudity and ensure a PG-13 rating), has an apartment with a circular bed next to a floor-to-ceiling aquarium fit for a Bond villain, and is fond of wearing leather pants in broad daylight. Seriously, who wears leather pants in broad daylight?
4) Vivi gives Ethan an experimental cure that causes crippling hallucinations whenever his heart rate gets too high, and only vodka can stop them. "3 Days to Kill" is basically the anti-"Crank."
5) Ethan returns to Paris, where his American wife and daughter inexplicably live, to find a family of genial squatters living in his shabby apartment. They stay with him throughout the movie.
6) At one point, Ethan carries his daughter out of a nightclub, "Bodyguard"-style.
7) Ethan teaches his daughter how to dance just in time for the prom. Sweet, right? Well, it would have been if he weren't doing it while playing the album cut of Bread singing "I wanna make it with you."
Contact Christopher Lawrence at clawrence@reviewjournal.com or 702-380-4567.
Review
"3 Days to Kill"
117 minutes
PG-13; intense sequences of violence and action, some sensuality and language
Grade: B-
At multiple locations