The trailers for all 14 new TV shows you need to watch this fall
September 15, 2016 - 11:00 am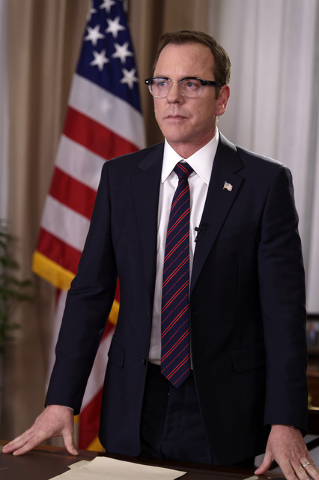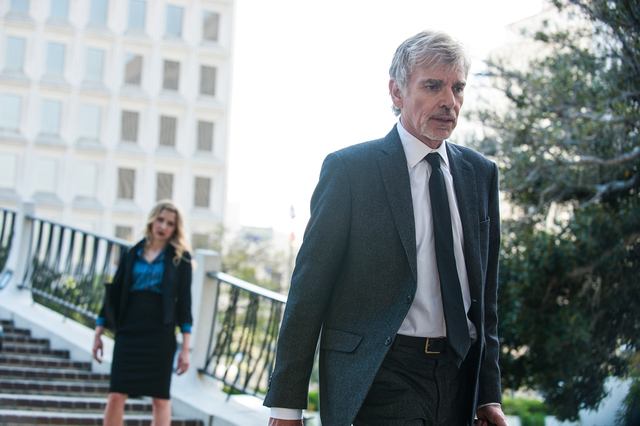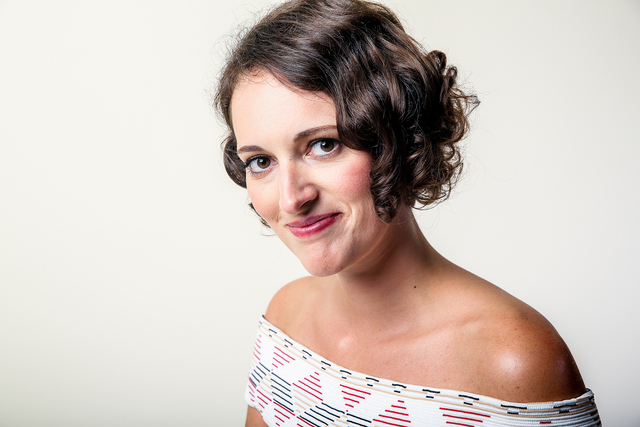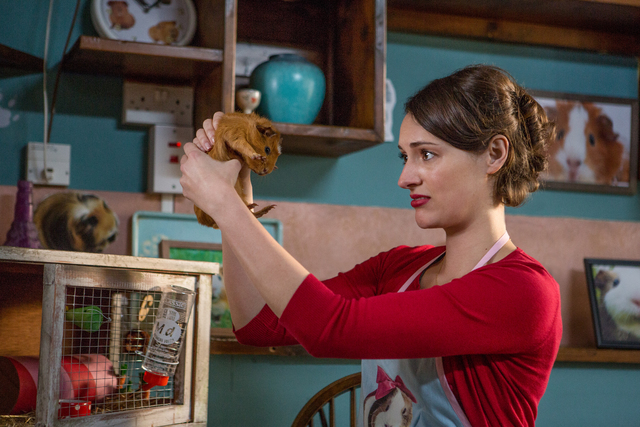 Louis C.K. would have to open a vein to spread any more of his DNA across some of the fall's best new shows.
He co-created FX's "Better Things" with his frequent "Louie" collaborator and co-star Pamela Adlon, and he executive produces Amazon's "One Mississippi" from comedian Tig Notaro.
His auteur style permeates even more series, from Amazon's "Fleabag," written by and starring playwright Phoebe Waller-Bridge, to HBO's "Insecure," co-created and headlined by YouTube star Issa Rae. (The latter, like its counterpart "Divorce," Sarah Jessica Parker's heralded return to HBO, is promising but not must-see. At least not yet.)
But C.K.'s greatest contribution may have been setting the precedent at FX that allowed Donald Glover ("Community") to bring his unique, personal, unadulterated vision to the screen with "Atlanta" (10 p.m. Tuesdays, FX), the best new series of the fall.
Glover stars as Earnest "Earn" Marks, who's going nowhere fast. He's no longer welcome in his parents' home. He lives with the mother of his infant daughter, even though she's dating other men. And he's barely scraping by at his job signing up passengers for credit cards at the airport.
But when his estranged cousin's rap career starts taking off, Earn goes all out to convince Paper Boi that he could make them both rich.
"Atlanta" is fresh, raw and sometimes absurd. It's intelligent without being alienating. Through it all, there's a hopefulness amid Earn's hustling. And, much like "Louie," there's nothing else like it anywhere on TV.
Here's a look at the rest of the 14 new fall series you need to watch:
WESTWORLD
9 p.m. Oct. 2, HBO
Starring Anthony Hopkins, Ed Harris, Evan Rachel Wood, James Marsden, Thandie Newton and Jeffrey Wright, and adapted by Jonathan Nolan ("The Dark Knight," "Person of Interest") from the 1973 Michael Crichton movie, "Westworld" focuses on a high-tech theme park where wealthy guests pretend to be in the Old West. It's populated by synthetic humans those guests can maim, kill, rape or mistreat in anyway they see fit. It's basically a more sadistic "Jurassic Park," only with gunslingers and sex androids. What's not to like?
THIS IS US
10 p.m. Tuesday, NBC
The lives of a husband (Milo Ventimiglia) with a very pregnant wife (Mandy Moore), a sitcom actor (Justin Hartley), a successful family man (Sterling K. Brown) and an obese woman (Jill Johnson) desperate to change her life — all of whom share the same birthday — are chronicled in this charming dramedy. This is pretty much the only type of series, aside from "live in front of a studio audience" sitcoms, that broadcast networks still do better than cable and streaming services.
THE GOOD PLACE
10 p.m. Monday, NBC
Things begin to go haywire when a horrible person (Kristen Bell) is mistakenly let into heaven by an administrator (Ted Danson) in this ambitious, audacious comedy from "Parks and Recreation" creator Michael Schur. After taking several seasons off, NBC executives finally remembered they could churn out a quality, buzz-worthy half-hour.
DESIGNATED SURVIVOR
10 p.m. Wednesday, ABC
Hours before he's supposed to resign, Housing and Urban Development Secretary Tom Kirkman (Kiefer Sutherland) is thrust into the presidency when an attack levels the Capitol during the State of the Union, killing everyone inside. Not only is "Designated Survivor" tense and timely, it's nice to see Sutherland back on TV, saving America without torturing the bejeezus out of people.
BETTER THINGS
10 p.m. Thursdays, FX
Pamela Adlon ("Californication") plays a variation of herself: a former child star who relies on voice-over work and occasional acting gigs to pay the bills while raising three girls on her own. "Better Things" is awkward, messy and sometimes ugly — traits Adlon learned while working on "Louie."
ONE MISSISSIPPI
Already streaming, Amazon
A double mastectomy, the rare disease Clostridium difficile colitis and a mother about to be removed from life support aren't traditionally the stuff of great comedy. But this semiautobiographical series from stand-up Tig Notaro, written with Diablo Cody, finds humor in even the darkest of situations as a public radio host (Notaro) returns from L.A. to her native small-town Mississippi to settle her mother's affairs and try to reconnect with her brother and stepfather. The result is touching and funny, dry and wry.
SPEECHLESS
8:30 p.m. Wednesday, ABC
Maya DiMeo (Minnie Driver) will wage any battle — most of which don't actually need waging — to give her eldest son a normal life despite his being in a wheelchair and unable to speak because of cerebral palsy in this offbeat family comedy that feels a bit like "The Middle" meets the @LosFelizDaycare Twitter feed.
CHANCE
Oct. 19, Hulu
He doesn't have a limp or an addiction to painkillers — at least not yet — but it's still great to have "House's" Hugh Laurie back on TV as a brilliant, single-named doctor. In this case, he's Chance, a forensic neuropsychiatrist who takes an unhealthy interest in one of his patients (Gretchen Mol), her abusive detective husband (Paul Adelstein) and an unstable giant of a combat veteran (Ethan Suplee) who has a seemingly insatiable appetite for violence.
SON OF ZORN
8:30 p.m. Sept. 25, Fox
The animated He-Man-esque Zorn (voiced by Jason Sudeikis) leaves the warrior nation of Zephyria for Orange County, California, to get to know his live-action teenage son and win back his ex-wife (Cheryl Hines) from her nerdy fiance (Tim Meadows). The aloof Zorn becomes so committed to the cause, he gives up his life of battling ice bats and drinking "the blood of my fallen enemies out of the skulls of their children" for an office job selling industrial soap dispensers. Honestly, "Son of Zorn" is so surreal, it must be seen to be believed.
Friday, Amazon
Playwright Phoebe Waller-Bridge stars as Fleabag, the owner of a struggling London cafe, in this sassy, brassy British import. The fourth-wall-destroying comedy is sexy, outrageous and hilariously rude, with just a hint of tragedy.
GOLIATH
Oct. 14, Amazon
Billy McBride (Billy Bob Thornton) co-founded a multinational law firm. Now he's practicing out of a seedy motel and the dive bar next door while a prostitute reluctantly works off her defense fees as his legal secretary. But when a bottom-feeding attorney and part-time Realtor approaches him with a case ripe for a quick $30,000 settlement, Billy finds a reason to take on his old firm for millions. The terrific cast includes William Hurt, Maria Bello and Molly Parker. And "Goliath" proves that, after a string of misfires, David E. Kelley ("Boston Legal," "Ally McBeal") still knows a thing or two about creating compelling television.
LUKE CAGE
Sept. 30, Netflix
Netflix continues to build its "Defenders" universe in this action drama that finds Luke Cage (Mike Colter) having left Hell's Kitchen and Jessica Jones and taken his super strength and impenetrable skin to Harlem, where he sweeps up hair at a barbershop and washes dishes at an upscale music club — at least until he's drawn into the fight to save his city. "Luke Cage" isn't as immediately action-packed as "Daredevil" or as sarcastic as "Jessica Jones." But with undercurrents of the Black Lives Matter movement, it seems to be aiming for something deeper.
STARTUP
Already streaming, Crackle
A young computer hacker's breakthrough cryptocurrency — think Bitcoin, only potentially much, much shadier — sets off a deadly chain of events across all corners of Miami in this drama starring Martin Freeman and "The O.C.'s" Adam Brody, Oh, "Startup." You had me at Adam Brody.
Contact Christopher Lawrence at clawrence@reviewjournal.com. On Twitter: @life_onthecouch.