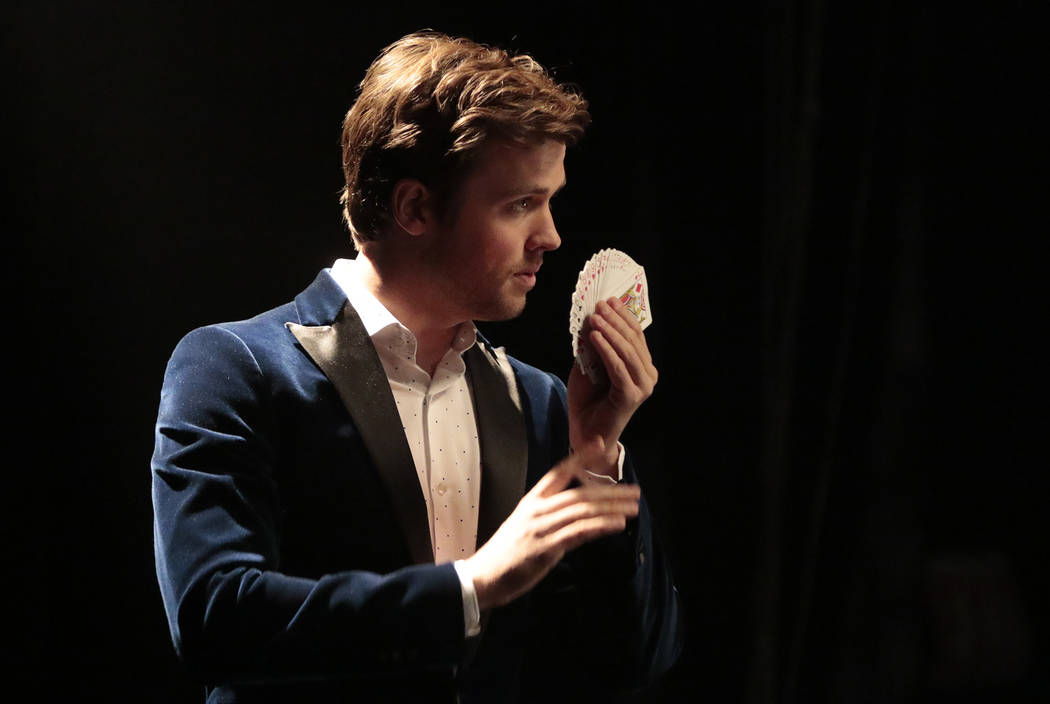 I'm not saying aliens are monitoring our television programming to learn more about life on Earth.
I'm also not saying they aren't.
But if they are, they'd be shocked to learn America's top law-enforcement professionals occasionally crack cases without the help of interlopers who solve crimes just for kicks.
In recent years, we've seen seasoned investigators reluctantly paired with a mystery writer (ABC's "Castle"), a fake psychic (CBS' "The Mentalist"), a medical examiner who keeps dying only to reappear naked in a body of water (ABC's "Forever"), Ichabod Crane (Fox's "Sleepy Hollow"), a priest (PBS' "Grantchester") and the devil himself (Fox's "Lucifer").
Now, we have crime-solving magician Cameron Black (Jack Cutmore-Scott) who partners with FBI agent Kay Daniels (Ilfenesh Hadera) to create illusions to trap criminals in "Deception" (10 p.m. Sunday, ABC).
This is a real thing.
As the premiere opens, Black is starring in a live TV special originating from Las Vegas. His big finale ends with his career in ruins and a family member in prison.
That's one seriously bad magic trick.
"People love magicians," Penn Jillette says as Teller does a card trick during a montage of media coverage of the Black scandal. "We entertain them. We trick them. We fool them. But the one thing we never do is lie to them."
Side note: Back in 2009, Penn & Teller sold a pilot to ABC about — wait for it — crime-solving magicians. That would have been spectacular.
Anyway, back to "Deception."
A year after the illusion that ended his career, Black sees a news broadcast about a high-profile cartel member who was killed while in FBI custody when the jet he was in exploded inside a hangar. Recognizing the similarities between the footage and a trick he performed on one of his TV specials, Black contacts the Feds. The cartel member isn't dead, Black insists. He must have used the services of a rogue illusionist to escape.
Shockingly, the FBI agents are skeptical. All except Mike Alvarez (Amaury Nolasco, "Prison Break"), that is. A big fan of magic, Alvarez is seemingly only a member of Daniels' team so he can periodically exclaim, "That's Cameron Black!"
"Deception" plays up the typical consternation involved in this television trope. Black refuses to stay behind in dangerous situations, and Daniels bristles at his participation. "It's not you," she tells him. "I don't like magic."
The biggest difference is that, just like during his performing days, Black relies on his magic team (Vinnie Jones, Lenora Crichlow and Justin Chon) to help pull off his stunts.
"You're an illusionist," Jones' character exclaims. "The FBI doesn't need you!"
Of course it doesn't. But that's beside the point.
For a show such as "Deception" to work, it would require far more onscreen magic than its producers can conjure.
What to watch
— A teacher (Josh Radnor, "How I Met Your Mother") takes over his school's struggling drama department in "Rise" (10 p.m. Tuesday, NBC), written by Jason Katims ("Friday Night Lights," "Parenthood").
— First-year lawyers work for prosecutors and defense attorneys trying federal cases in New York in "For the People" (10 p.m. Tuesday, ABC), the latest series executive produced by Shonda Rhimes.
— Four street-savvy friends from an inner-city L.A. neighborhood adjust to high school in the coming-of-age comedy series "On My Block" (Friday, Netflix).
— Ricky Gervais delivers "Humanity" (Tuesday, Netflix), his first comedy special in seven years.
Contact Christopher Lawrence at clawrence@reviewjournal.com or 702-380-4567. Follow @life_onthecouch on Twitter.