'Three Billboards' is one of the year's best films
November 22, 2017 - 4:52 pm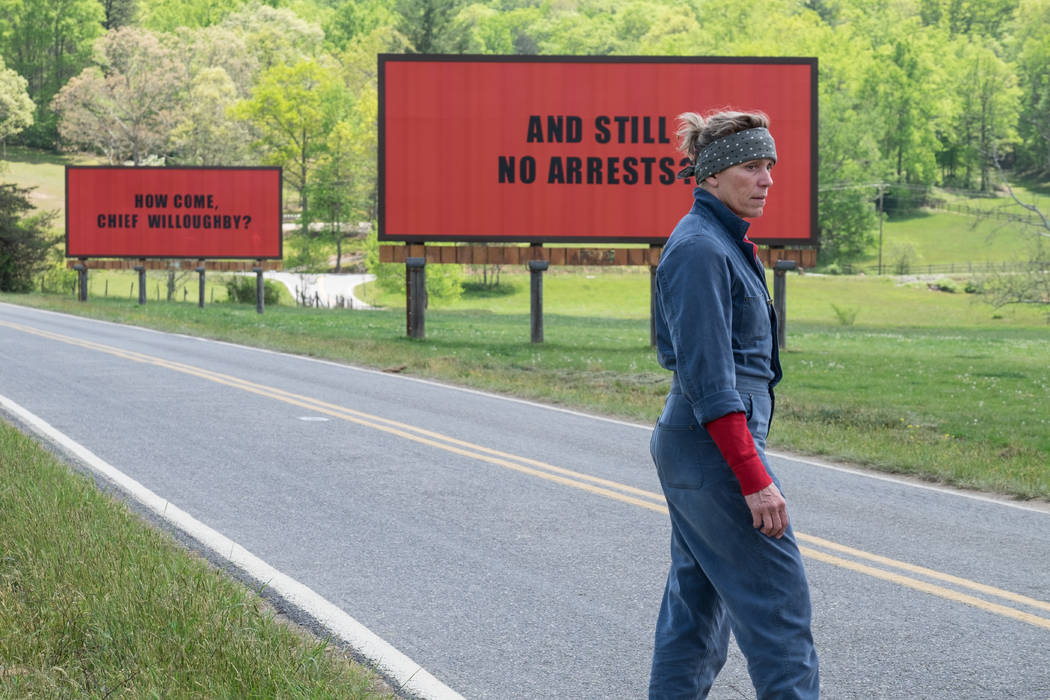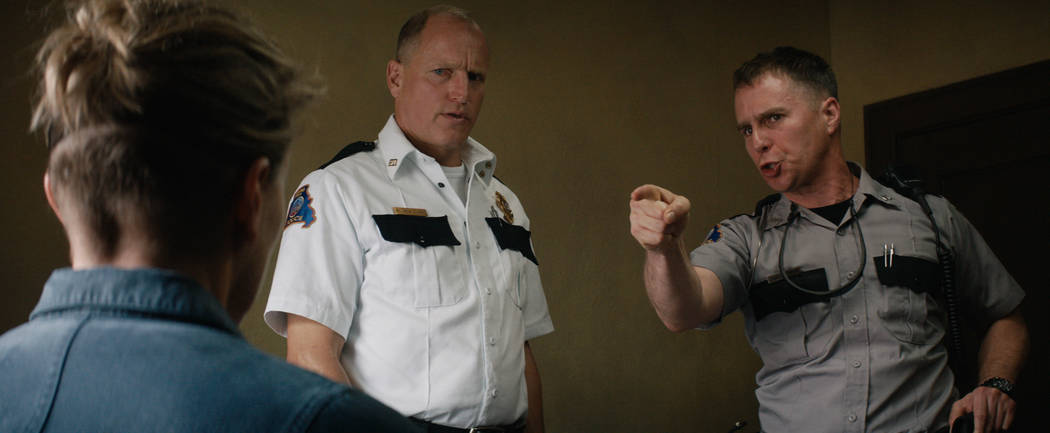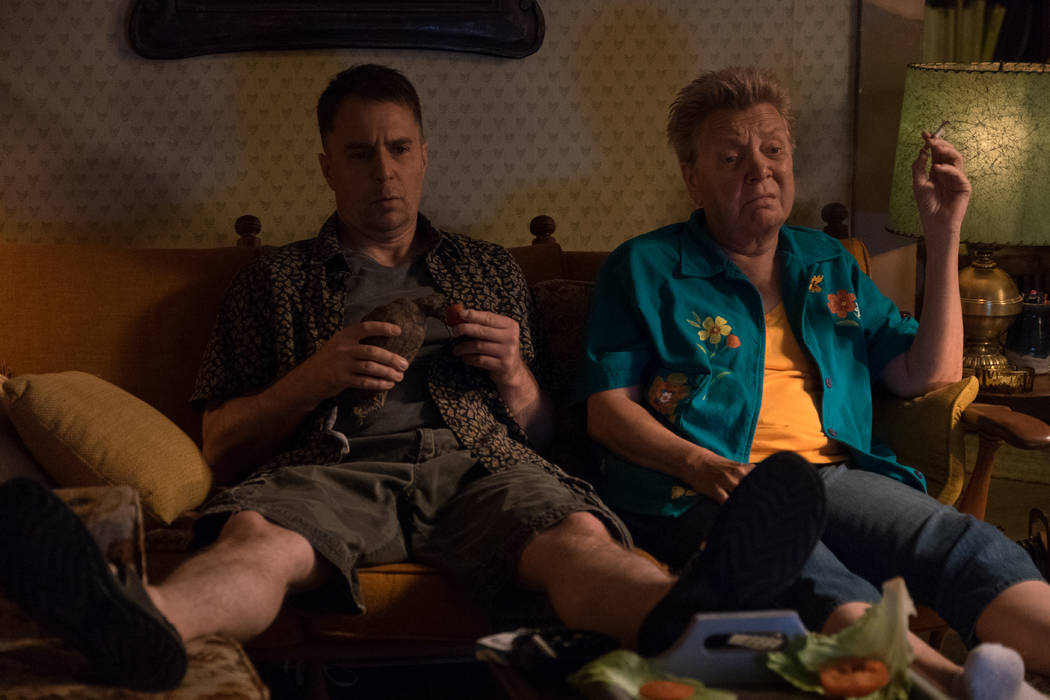 "Three Billboards Outside Ebbing, Missouri" is filled with more surprises than its title has syllables.
One in particular, though, stands out.
You expect a movie to be good, if not superb, when it stars Frances McDormand as a mother who takes on the local police chief (Woody Harrelson) and his petulant underling (Sam Rockwell) after months have passed without an arrest for the rape and murder of her teenage daughter.
What you don't expect it to be is funny.
Delightful even.
Mildred Hayes (McDormand) is driving home one day when she spots three dilapidated billboards in a row, pulls over to the side of the road and hatches a plan. Hardly anyone has used Drinkwater Road since the highway was built. The billboards' owner (Caleb Landry Jones) wasn't even aware they existed. Yet Mildred negotiates a one-year lease on all three and has her message put up on Easter Sunday like a grim Burma-Shave triptych: "Raped While Dying," "And Still No Arrests," "How Come, Chief Willoughby?"
The outrage is immediate.
In an attempt to quiet the uproar in Ebbing, the beloved Willoughby (Harrelson) visits Mildred and explains that he'd love nothing more than to solve the crime, but there were no witnesses, the recovered DNA didn't match anyone in the system, and sometimes there just aren't any leads. Then he reveals he's dying of pancreatic cancer, a fact she admits she already knew.
"And you still put up those billboards?" a dazed Willoughby asks.
"Well," Mildred tells him, "they wouldn't be as effective after you croak."
Mildred isn't exactly what you'd call likable. She's a wrathful dynamo who channels her grief into an escalating battle with Willoughby and Officer Dixon (Rockwell) that seemingly only she wants.
She is, however, a hoot.
Written and directed by Martin McDonagh ("In Bruges"), "Three Billboards" is one of the year's best films. It's also what I imagine "Fried Green Tomatoes" would have been like if it were just a couple of hours of Kathy Bates' character ramming into other people's cars.
Despite the conflict, there's a mutual respect between Mildred and Willoughby, to whom Harrelson lends decency, weariness and unexpected wisdom.
As Dixon, the hotheaded drunk who lives with his Mama and has a well-earned reputation for harassing African-Americans, Rockwell brings depth and complexity to what could have been a one-dimensional hayseed. It's a role that should finally land the underappreciated actor an Oscar nomination.
In 115 minutes, McDonagh makes tiny Ebbing feel like a quirky, fully realized town in ways that it takes TV series such as David E. Kelley's "Picket Fences" or Noah Hawley's "Fargo" entire seasons. Along with Jordan Peele's "Get Out," it's one of my favorite scripts this year.
Supporting players — including used-car salesman James (Peter Dinklage), Mildred's ex (John Hawkes) and his 19-year-old girlfriend (Samara Weaving) — drop in for a few moments yet create more memorable characters than many movies could muster if they were the leads.
As that lead, McDormand is well on her way to a fifth Oscar nomination as the caustic, confrontational Mildred, who is so consumed with bringing her daughter's killer to justice, she can't even be bothered to change out of the denim jumpsuit she wears like a soldier's uniform.
Some of "Three Billboards' " plot developments are a bit convenient. And at times, McDonagh's dialogue is too perfect, momentarily reminding viewers that they're watching a movie, albeit an unforgettable one.
A film whose biggest flaw is that it's occasionally too clever?
That's yet another surprise in a movie that's overflowing with them.
Contact Christopher Lawrence at clawrence@reviewjournal.com or 702-380-4567. Follow @life_onthecouch on Twitter.