Tom Cruise risks his life yet again for 'Mission: Impossible'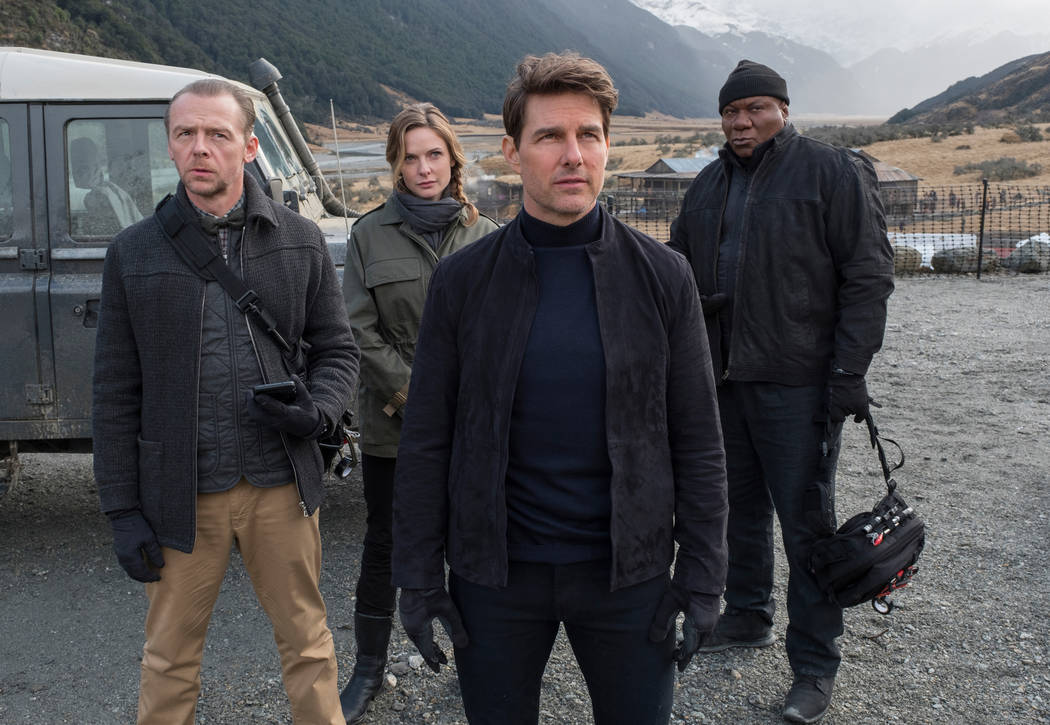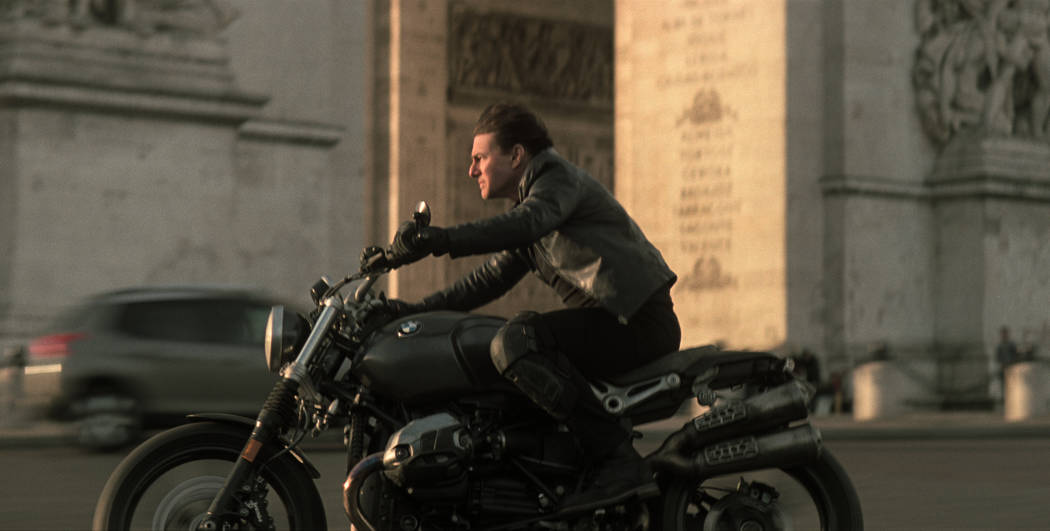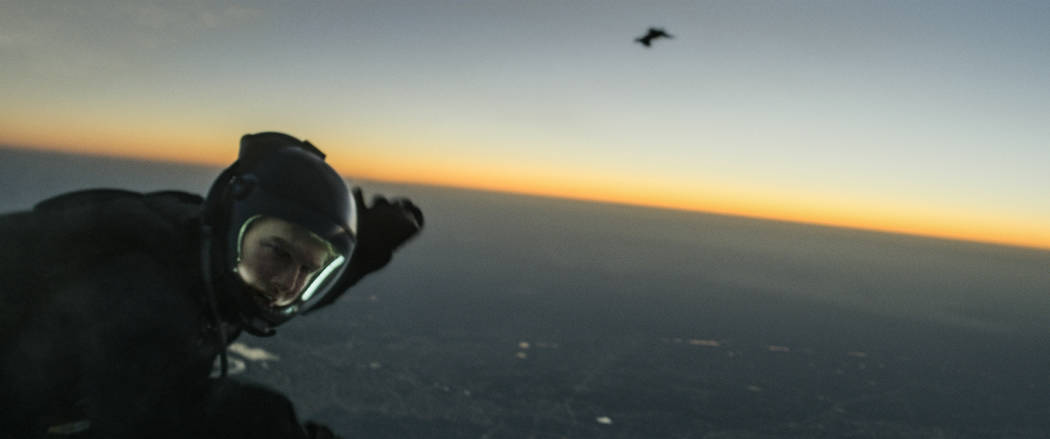 If there's one thing I could say to Tom Cruise, it would be this:
CGI.
Is the technology overused in modern blockbusters? Oh, heck yeah. But with Hollywood relying on computer-generated imagery to create everything from locations to costumes, it's almost silly for Cruise to keep finding new and more elaborate ways of risking his life, hundreds of times per film, simply to provide thrills that many moviegoers assume were faked anyway.
For "Mission: Impossible — Fallout" alone, Cruise sped around Paris' Arc de Triomphe on a motorcycle, against traffic, without a helmet. He learned to fly a helicopter at low altitudes and make it perform spirals for a chase scene. Then there was the absurdly complicated parachute jump from 25,000 feet that he told attendees of April's CinemaCon at Caesars Palace he completed 106 times, following a year of preparation, for just three usable takes.
At this rate, we're probably only a couple of sequels away from "Mission: Impossible — Splat!"
Anyway, "Fallout" is the first direct sequel in the franchise. Think of it as the "Quantum of Solace" to "Mission: Impossible — Rogue Nation's" "Casino Royale." The major difference being "Fallout" never feels like a letdown.
In the years since Hunt and the Impossible Missions Force captured "Rogue Nation" baddie Solomon Lane (Sean Harris), his former operatives have regrouped as The Apostles and are in the process of acquiring enough stolen plutonium to arm three nuclear warheads with the intent of unleashing them in the most destructive ways possible.
In addition to Lane, "Fallout" marks a return for Ethan's allies Luther Stickell (Ving Rhames), Benji Dunn (Simon Pegg) and new IMF boss Alan Hunley (Alec Baldwin). Enigmatic former MI6 agent Ilsa Faust (Rebecca Ferguson) is back as well, as is Ethan's wife, Julia (Michelle Monaghan). Following "Avengers: Infinity War," this is the summer's second blockbuster to completely forget about Jeremy Renner.
While the stakes certainly are high, "Fallout" turns up the fun with references to the increasingly implausible lengths to which Ethan and his team will go to save the world. ("Hope is not a strategy!" "You must be new.")
But the IMF's reliance on masks and trickery causes new CIA Director Erika Sloane (Angela Bassett) to intervene. Having no patience for their Halloween-style high jinks, Sloane insists her best assassin, August Walker (Henry Cavill), stick to Ethan until the plutonium is recovered.
Wherever Ethan goes, Walker goes. And wherever Walker goes, The Mustache That Helped Ruin "Justice League" goes. (For the uninitiated, Cavill was needed for "Justice League" reshoots while filming "Fallout." When he was forbidden to shave his Walker mustache, the facial fuzz had to be digitally removed, often distractingly, in ways that gave Cavill's Superman a goofy-looking upper lip.)
That 'stache is far from the only eye-catching scenery in "Fallout," which bounces from Belfast to Berlin to the streets of Paris. Honestly, the way the action scenes are presented by returning writer-director Christopher McQuarrie, I'd be up for two hours of nothing more than Cruise tearing through the streets of the City of Lights on a motorcycle, accompanied by "Fallout's" blaring score, squealing tires and the revving engine that sounds as though there's a microphone affixed to the crankshaft.
Those scenes are just a part of the spectacle of "Fallout," which manages to make moviegoers feel as though they're inside the movie — right down to the motion sickness — in ways even those moving seats rarely can.
Simply watching the sequel is the equivalent of a punishing — albeit enjoyable — workout.
If there's a complaint about "Mission: Impossible — Fallout," it's that, at 147 minutes, there's perhaps one impossible mission too many.
Along those lines, if you're ever given just 15 minutes to live, pray for the countdown clock used here. You could accomplish a lifetime of thrills based on that time table. Not to mention several lifetime's worth of death-defying stunts.
Contact Christopher Lawrence at clawrence@reviewjournal.com or 702-380-4567. Follow @life_onthecouch on Twitter.