'Warcraft' movie has few roles worth playing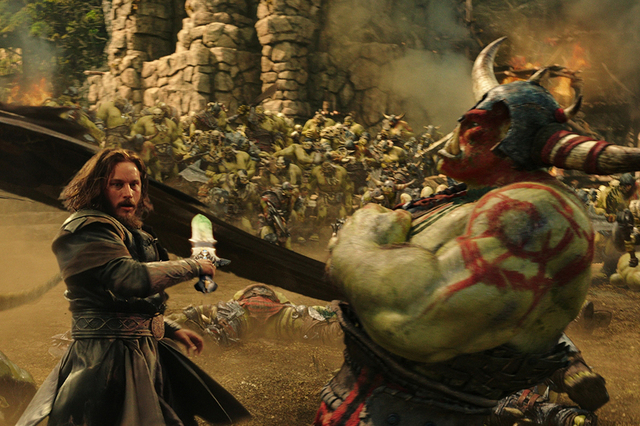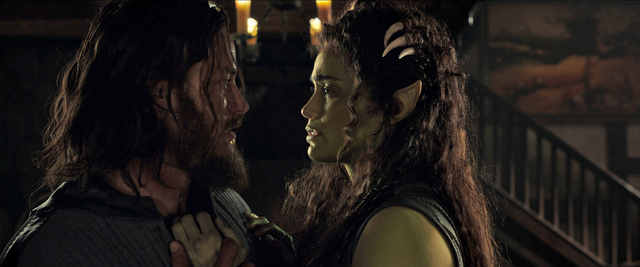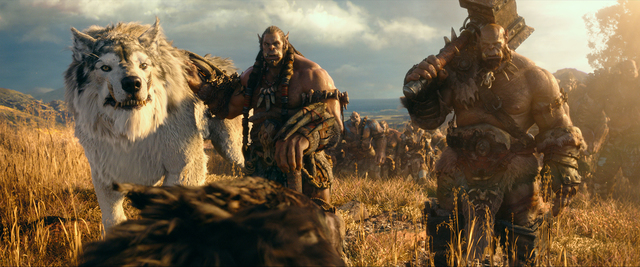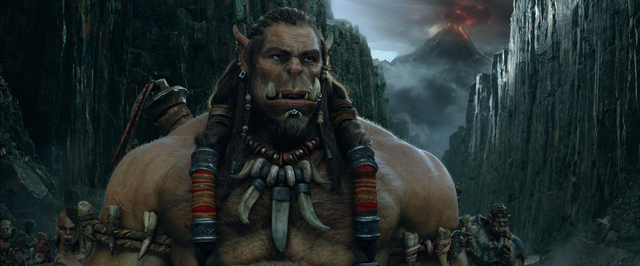 It has elves, dwarves and hundreds of marauding orcs, massive battles in fantastic realms and clashes between light magic and dark sorcery. There's even a creature known as a golem, which its creator pronounces "gollum."
"Warcraft's" relationship to the "Lord of the Rings" franchise falls somewhere between hoping to invoke it and wanting to "Single White Female" it.
Based on the massively popular series of role-playing video games, "Warcraft" follows a group of warrior orcs, searching for a home to replace their dying planet, who travel through a green, goo-filled portal to the peaceful realm of Azeroth.
The rest of what passes for a plot in this loud, computer-generated misfire can pretty much be summarized as "stuff happens."
I'm not a gamer. My entire experience with "World of Warcraft" consists of knowing that it exists. But you shouldn't have to be familiar with the source material to enjoy a movie. I've never been trapped barefoot in a high-rise while a multinational band of criminals shoots up a Christmas party, but I love me some "Die Hard."
Anyway, as a newcomer, almost everything about "Warcraft" is distracting.
Durotan (Toby Kebbell), the proud leader of his orc clan, looks disconcertingly like Dwayne Johnson's Hercules has been given an underbite and pierced tusks.
For crucial stretches in the beginning, he and the other orcs, especially the tyrannical Gul'dan (Daniel Wu), are nearly unintelligible thanks to the pumped-up bass of their growls and the movie's mostly gibberish names. Each orc sounds like varying degrees of Idris Elba, if he were having his voice obscured as part of a "60 Minutes" investigation.
Speaking of "Warcraft's" names, the sheer amount of gobbledygook can be overwhelming. There was a word being bandied about throughout — according to the press notes, it's Kirin Tor — but I couldn't tell whether it was referring to a person, a place or a cholesterol drug.
Travis Fimmel (TV's "Vikings") portrays the heroic human Anduin Lothar. But every time he's referred to simply as Lothar, which is often, my brain kept filling in "of the Hill People" and wishing it was watching the old Mike Myers "Saturday Night Live" sketches instead.
Azeroth's first couple, King Llane Wrynn and Lady Taria, is portrayed by Dominic Cooper and Ruth Negga. The real-life couple co-stars in AMC's hot new genre show, "Preacher." It's far more entertaining than "Warcraft," and they're more engaging in it.
And, in case you were still somehow engrossed near the movie's end, Glenn Close turns up in a small, uncredited part to jar you completely out of it.
The most distracting player in all of this, though, is the magical Medivh (Ben Foster), aka the Guardian of Azeroth, who's problematic on many levels. For starters, Foster looks as though he came to the set straight from a touring production of "Jesus Christ Superstar," stopping just long enough to snag one of Charlize Theron's feathered "Snow White and the Huntsman" capes on eBay.
After his job as Azeroth's Guardian has been well established — not to mention the fact that his title is pretty self-explanatory — Medivh reminds the king that he exists to protect the realm. "It is my purpose. I am the Guardian." Left on the cutting room floor: "I come from Stilted in the land of Exposition."
Later, Medivh scolds young mage Khadgar (Ben Schnetzer), "I am the Guardian. Me, not you." With names like Draenor and Draka and Orgrim and Karazhan being hurled every which way, what moviegoer is struggling with the meaning of Guardian?
Director Duncan Jones ("Moon"), who wrote the script with Charles Leavitt ("In the Heart of the Sea"), has a flair for "Warcraft's" visuals. And he mercifully takes a couple of moments here and there to humanize — or whatever — a few of the orcs. Kebbell's work as Durotan stands out. But, for the most part, the characters barely rise to the level of two-dimensional.
As the half-orc Garona, Paula Patton seems to be the only other cast member who realizes she's in a movie that fans will pay money to see, and she acts accordingly. Enslaved and tormented by the monstrous Gul'dan — her name is orc for "cursed" — Garona provides a depth and gravitas that are sorely lacking throughout "Warcraft." "Broken bones heal stronger," she says by way of a backstory. "Mine are very strong."
It's almost as though she wandered in from a different, more delicate film.
Because, for a movie based on a role-playing game, "Warcraft" simply has too few roles worth playing.
Contact Christopher Lawrence at clawrence@reviewjournal.com. On Twitter: @life_onthecouch.
Review
Movie: "Warcraft"
Running time: 123 minutes
Rating: PG-13; extended sequences of intense fantasy violence
Grade: C-
Now playing: At multiple locations