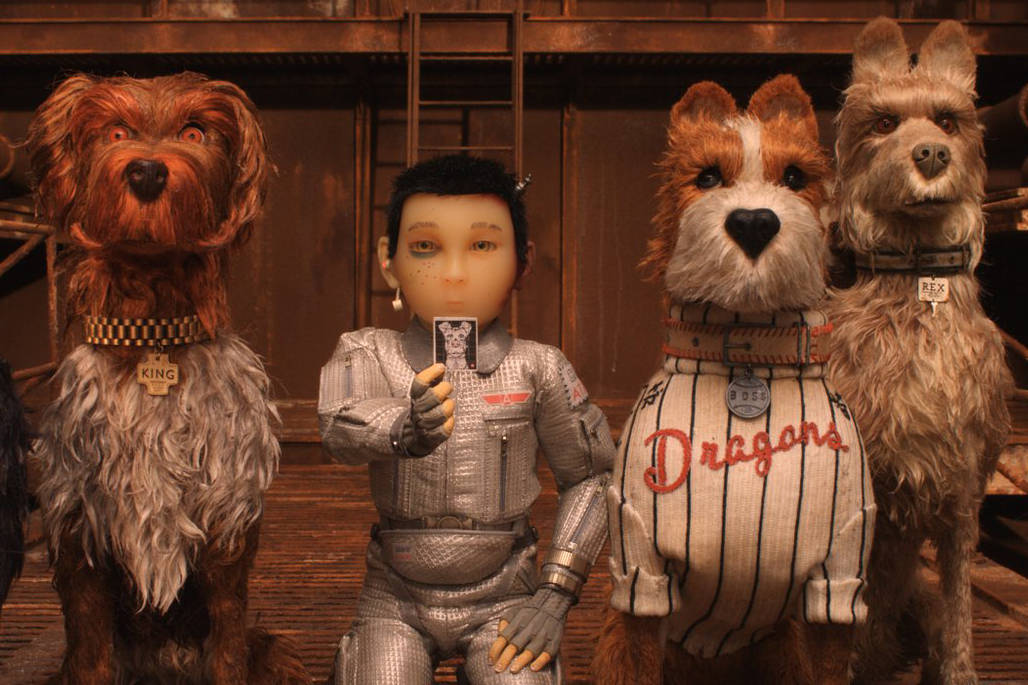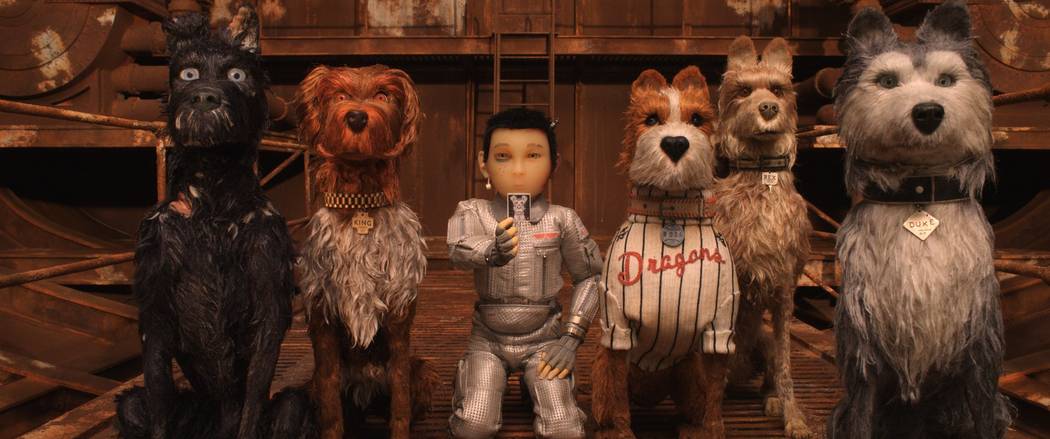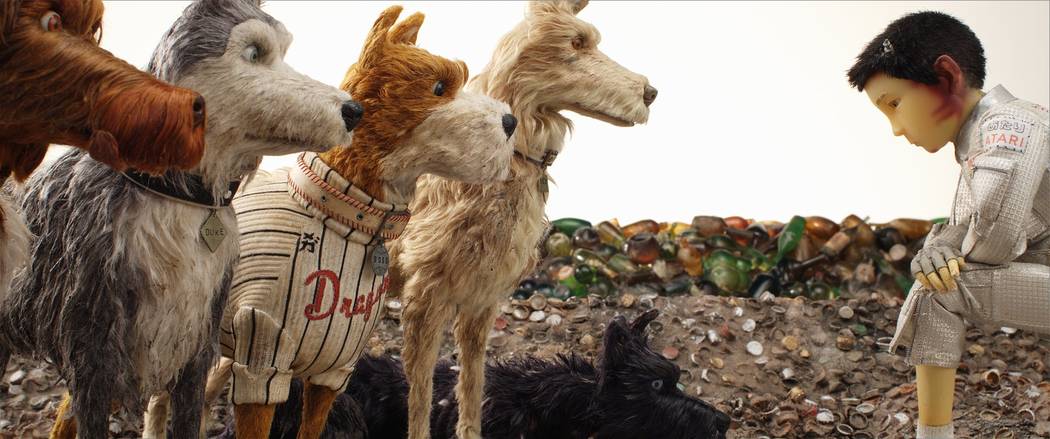 I don't pretend to know what's inside Wes Anderson's head.
If I had to guess, though, I'd say a painstakingly curated collection of manual typewriters, phonographs, ironic sweaters intended to be worn unironically, flashbacks, possibly a flugelhorn, some taxidermy found at a garage sale, a coffee table book about funiculars, maybe one of those old-timey bicycles with the enormous front wheel and an attic crammed full of Bill Murray anecdotes.
But, again, that's just a guess.
The writer-director behind "Rushmore" and "The Grand Budapest Hotel" is back, with his not-for-everybody eccentricities firing on all cylinders, with the stop-motion animated "Isle of Dogs."
Twenty years from present day, following centuries of animosity between Japan's Kobayashi clan and the country's canines, Megasaki City Mayor Kobayashi (voiced by Kunichi Nomura) uses fearmongering about the spread of Dog-Flu and Snout-Fever to exile all dogs, strays and pets alike, to nearby Trash Island. The first to go is Spots (Liev Schreiber), the bodyguard for Atari (Koyu Rankin), Mayor Kobayashi's 12-year-old ward and distant nephew.
Six months later, Atari steals a small plane, goes looking for Spots and crash-lands on Trash Island. There, he encounters a pack on the verge of hopelessness, voiced by a who's who of Anderson regulars: Boss (Bill Murray), the ex-mascot for the Megasaki Dragons baseball team; King (Bob Balaban), a once-pampered spokesdog; the gossipy Duke (Jeff Goldblum); and Rex (Edward Norton), the would-be leader, who's challenged at every turn by the rebellious, disobedient stray Chief (Anderson newcomer Bryan Cranston).
Chief never had a master, doesn't believe in them and demands that every decision be put to a vote, which almost always ends 4-1 against him. That includes his desire to, at first sight, make a delicious meal out of Atari. Chief also has eyes for the glamorous show dog Nutmeg (Scarlett Johansson), much to the chagrin of Murray's Boss.
Atari's struggles on Trash Island soon become a major news story, turning a bushy-haired American foreign exchange student (Greta Gerwig) into a pro-dog activist. They also impact Mayor Kobayashi's re-election campaign against Professor Watanabe (Akira Ito), who's seeking a cure for the canine diseases with the help of his assistant scientist, Assistant-Scientist Yoko-Ono (Yoko Ono).
All of the dog barks are rendered into English, and some of the Japanese characters' words are translated by a variety of means, including an excitable interpreter (Frances McDormand). Not enough is translated, though, according to some viewers who have complained about cultural insensitivity, claiming that Anderson has rendered most of what the Japanese have to say meaningless.
It isn't my place to tell viewers whether they should be offended, but Anderson's choices don't seem malicious. They just come across as another one of his famous quirks.
Despite the controversy and the mayoral campaign, "Isle of Dogs" rarely feels political. At its heart, it's an adventure across the strange and mysterious Trash Island as the pack helps Atari look for his best friend.
It's a precious, whimsical, giddy burst of storytelling, overflowing with love and longing.
The animation team even took time away from the painstaking levels of detail — the dogs have some of the most expressive, soulful eyes you could ever imagine — to add the occasional flea and tick.
Also, there's the adorable, sporadic sneezing, thanks to the Snout-Flu.
"Isle of Dogs," though, is certainly nothing to sneeze at.
Contact Christopher Lawrence at clawrence@reviewjournal.com or 702-380-4567. Follow @life_onthecouch on Twitter.
Review
Movie: "Isle of Dogs"
Running time: 101 minutes
Rating: PG-13; thematic elements and some violent images
Grade: A-
Now playing: At multiple locations