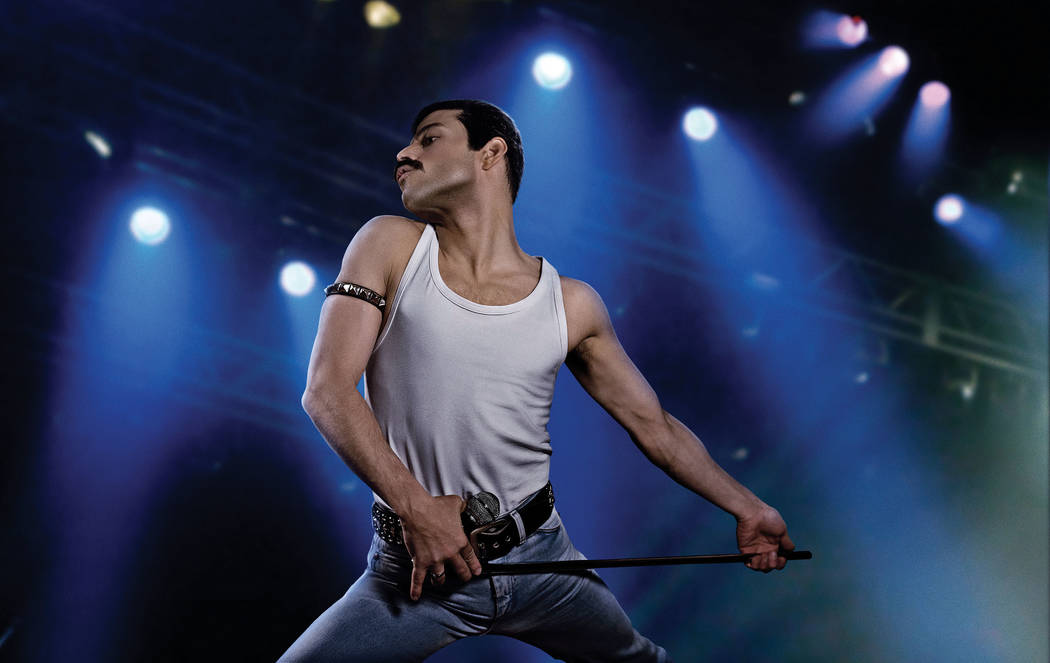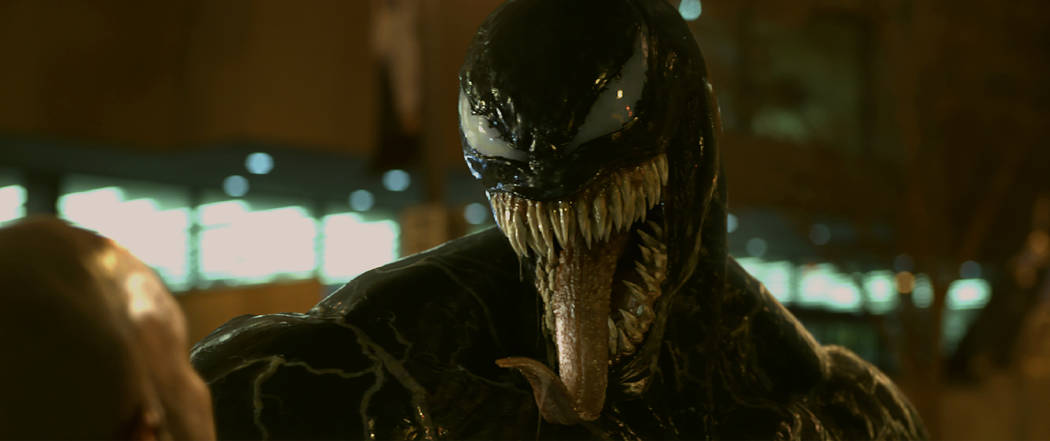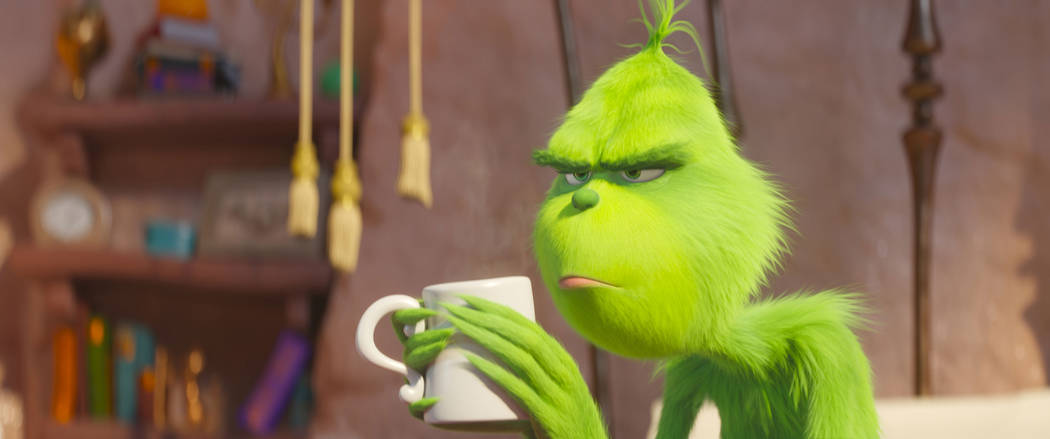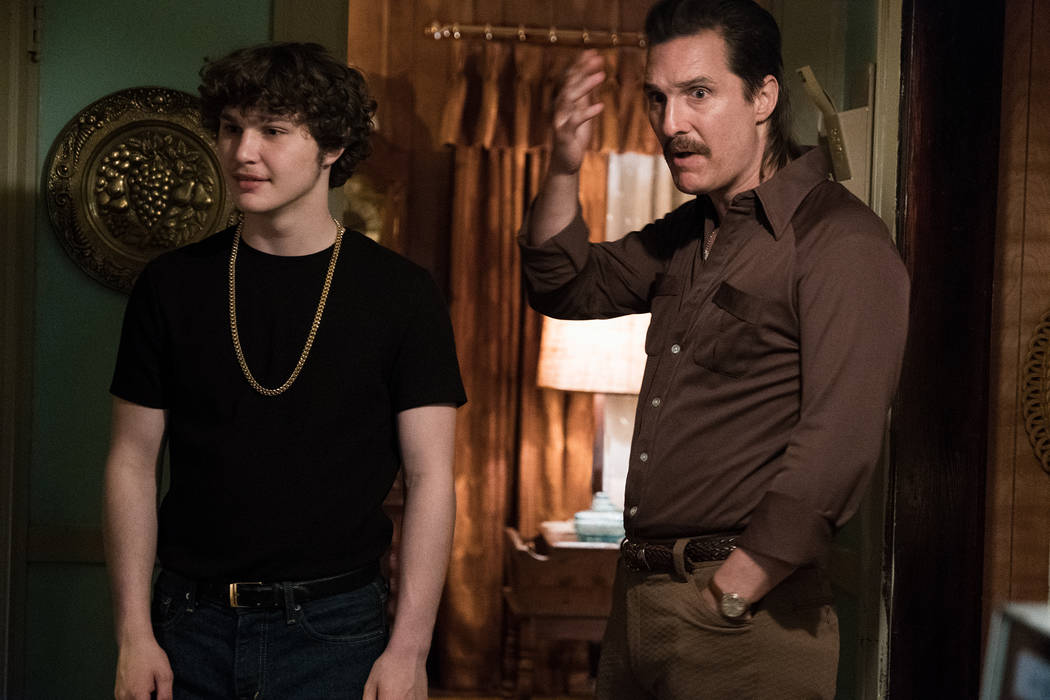 There's a lull between blockbusters, prestige films are still weeks away, and the movies being released seem random at best.
Welcome to late August at the movies. Or, as I like to call it, considering the caliber of films, Warm January.
A handful of upcoming projects look promising — "White Boy Rick," "A Simple Favor," "The Sisters Brothers" — but things won't really start picking up until Oct. 5 with the arrival of the latest "A Star Is Born" remake and the Marvel — but not the Marvel Cinematic Universe — event movie "Venom."
That weekend sets the tone for the rest of the fall movie season, which features a mix of Oscar hopefuls — "First Man," "Bohemian Rhapsody" and "Widows" — and potential blockbusters — "Fantastic Beasts: The Crimes of Grindelwald," "Dr. Seuss' The Grinch" and Disney's "The Nutcracker and the Four Realms."
With that in mind, here's a look at what to expect over the next few months at the movies. (As always, release dates are subject to change.)
Friday
■ The former cast members of a beloved puppet show are being killed, and it's up to a detective (Melissa McCarthy) and her puppet partner to find the culprit, in "The Happytime Murders," the raunchy comedy from The Jim Henson Company.
■ A Parisian safecracker (Charlie Hunnam) teams with a counterfeiter (Rami Malek) to escape a penal colony in the remake of "Papillon."
■ A teenager (Alex Neustaedter) bonds with a robotic military dog in the family adventure "A.X.L."
■ A high school student (Chloe Grace Moretz) is sent to a gay conversion therapy center, where she bonds with other forced converts, in "The Miseducation of Cameron Post."
■ William Mwizerwa (Benjamin A. Onyango) and his family survive the Rwandan genocide, escape to America and found a ministry serving other refugees in the fact-based, faith-based "BeautifullyBroken."
■ An isolated Connecticut homemaker (Kelly Macdonald) finds a new purpose when she starts commuting to Manhattan to work jigsaw puzzles with a wealthy widower (Irrfan Khan) in "Puzzle."
Wednesday
■ Mossad agent Peter Malkin (Oscar Isaac) scours Argentina looking for former Nazi officer Adolf Eichmann (Ben Kingsley) in the based-on-a-true-story "Operation Finale."
Aug. 31
■ When his 16-year-old daughter goes missing, a father (John Cho) combs through her digital footprint in an attempt to find her in "Searching," which plays out on the screens of various devices.
■ An ex-con (Jack Reynor) and his adopted younger brother (Myles Truitt), armed with an alien weapon, try to outrun a crime lord (James Franco) in "Kin."
■ In 1948, a country doctor (Domhnall Gleeson) pays a house call to a once grand estate in the gothic horror tale "The Little Stranger."
Sept. 7
■ A priest (Demian Bichir) and a young novitiate (Taissa Farmiga) confront a demonic force in "The Conjuring 2" spinoff "The Nun."
■ When she awakens from a coma to learn her husband and daughter have been murdered, a mother (Jennifer Garner) trains to become a covert killing machine in the revenge thriller "Peppermint."
Sept. 14
■ A team of former soldiers and a biology professor are all that stands between a group of smarter, deadlier aliens and humanity's extinction in "The Predator," starring Keegan-Michael Key, Olivia Munn, Sterling K. Brown and Jacob Tremblay.
■ In 1984 Detroit, 15-year-old Rick Wershe Jr. (Richie Merritt) becomes an undercover police informant and drug dealer, much to the chagrin of his blue-collar father (Matthew McConaughey), in the true-crime drama "White Boy Rick."
■ A mommy blogger (Anna Kendrick) investigates the disappearance of her best friend (Blake Lively) in "A Simple Favor," a noirish mystery that showcases the darker side of comedy director Paul Feig ("Bridesmaids").
Sept. 21
■ Another director strays from his comfort zone as Eli Roth helms "The House With a Clock in Its Walls," in which a 10-year-old boy (Owen Vaccaro) moves in with his warlock uncle (Jack Black) and accidentally awakens the dead.
■ "This Is Us" creator Dan Fogelman brings a similar multigenerational drama approach to "Life Itself," which focuses on the romance of two young New Yorkers (Oscar Isaac, Olivia Wilde) and co-stars Antonio Banderas, Annette Bening and Mandy Patinkin.
■ Brothers Eli (John C. Reilly) and Charlie Sisters (Joaquin Phoenix) are hired to kill a prospector (Jake Gyllenhaal) in 1851 Oregon in "The Sisters Brothers."
Sept. 28
■ A village of yetis is thrown into chaos by the discovery of a human in the animated "Smallfoot," featuring the voices of Channing Tatum, James Corden, Zendaya, Common and LeBron James.
■ A group of misfits tries to pass the GED exam in the comedy "Night School," which pairs Kevin Hart and Tiffany Haddish with her "Girls Trip" director Malcolm D. Lee.
Oct. 5
■ Famed musician Jackson Maine (Bradley Cooper, who co-writes and makes his directorial debut) gives a struggling singer (Lady Gaga) her big break in the fourth big-screen telling of "A Star Is Born."
■ Investigative journalist Eddie Brock (Tom Hardy) is endowed with superhuman abilities when he bonds with an alien symbiote in the Spider-Man offshoot "Venom."
Oct. 12
■ Ryan Gosling reteams with Damien Chazelle, his Oscar-winning "La La Land" director, for "First Man," which follows Gosling's Neil Armstrong from 1961 through his moon landing in 1969.
■ Seven strangers converge at a rundown Lake Tahoe hotel for one wild night in "Bad Times at the El Royale," starring Jeff Bridges, Chris Hemsworth, Jon Hamm and Dakota Johnson.
■ "Goosebumps' " R.L Stine (Jack Black) is nowhere to be found in "Goosebumps 2: Haunted Halloween," a new family adventure based on Stine's book series.
Oct. 19
■ Laurie Strode (Jamie Lee Curtis) faces off with Michael Myers 40 years later in "Halloween," which unites two generations of horror masters in executive producers John Carpenter and Jason Blum.
■ When her career as a celebrity biographer dries up, Lee Israel (Melissa McCarthy) begins forging letters by prominent authors and selling them to collectors in "Can You Ever Forgive Me?"
■ After 70-year-old Forrest Tucker (Robert Redford) escapes from San Quentin, he embarks on a string of high-profile heists in "The Old Man and the Gun," which features what Redford has said will be the final acting role of his storied career.
■ A fishing boat captain's (Matthew McConaughey) peaceful life is thrown into chaos when his ex-wife (Anne Hathaway) begs for his help in getting rid of her violent husband (Jason Clarke) in "Serenity."
■ Starr Carter (Amandla Stenberg) is torn between her poor, mostly black neighborhood and her rich, mostly white prep school when her childhood best friend is shot and killed by a police officer in "The Hate U Give," co-starring Regina Hall, Issa Rae and Anthony Mackie.
■ The president's demand that citizens sign a loyalty oath creates a frenzied Thanksgiving for a progressive news junkie (writer-director Ike Barinholtz) and his wife (Tiffany Haddish) in the comedy "The Oath."
Oct. 26
■ Jonah Hill writes and directs "Mid90s," which follows a 13-year-old skateboarder (Sunny Suljic) looking for a way out of his troubled home life.
■ An untested American submarine captain (Gerard Butler) must help rescue a kidnapped Russian president in "Hunter Killer."
■ When a hacker reveals the identities of all of England's undercover agents, Rowan Atkinson's accidental spy comes out of retirement in the comedy "Johnny English Strikes Again."
Nov. 2
■ British rockers Queen and their iconic frontman, Freddie Mercury (Rami Malek), are followed from their early days through their triumphant performance at 1985's Live Aid in "Bohemian Rhapsody."
■ With the help of a gift from her godfather (Morgan Freeman), a young girl (Mackenzie Foy) is transported to a mysterious world in Disney's "The Nutcracker and the Four Realms," featuring Keira Knightley as the Sugar Plum Fairy.
■ A recently paroled woman (Tiffany Haddish) comes to the aid of her corporate executive sister (Tika Sumpter), who she believes is being catfished, in the Tyler Perry comedy "Nobody's Fool."
Nov. 9
■ Benedict Cumberbatch voices the green terrorizer of Who-ville in the animated "Dr. Seuss' The Grinch," from the producers of the "Despicable Me" movies.
■ Claire Foy ("The Crown") is the latest actress to step into the vigilante shoes of Stieg Larsson's Lisbeth Salander in "The Girl in the Spider's Web."
■ On the eve of D-Day, American paratroopers discover a secret Nazi lab and the horrifying experiments within it in the sci-fi/supernatural/horror/war movie "Overlord," from executive producer J.J. Abrams.
■ Celebrated war correspondent Marie Colvin (Rosamund Pike) and combat photographer Paul Conroy (Jamie Dornan) risk their lives to cover the siege of Homs in Syria in the real-life drama "A Private War."
Nov. 16
■ Albus Dumbledore (Jude Law) enlists his former student Newt Scamander (Eddie Redmayne) to help stop Gellert Grindelwald (Johnny Depp) from giving pureblood wizards dominion over all nonmagical beings in "Fantastic Beasts: The Crimes of Grindelwald."
■ Four Chicago women, linked by the criminal activities of their dead husbands, take their fates into their own hands in "Widows," from author Gillian Flynn ("Gone Girl") and Oscar-winning director Steve McQueen ("12 Years a Slave"), starring Viola Davis, Michelle Rodriguez, Colin Farrell, Robert Duvall and Liam Neeson.
■ A couple (Mark Wahlberg, Rose Byrne) pursuing adoption through the foster care system is surprised by the arrival of three misbehaving children in the comedy "InstantFamily."
Contact Christopher Lawrence at clawrence@reviewjournal.com or 702-380-4567. Follow @life_onthecouch on Twitter.