Ambitious Kailyn's Diner deserves a wider audience
November 13, 2014 - 11:22 pm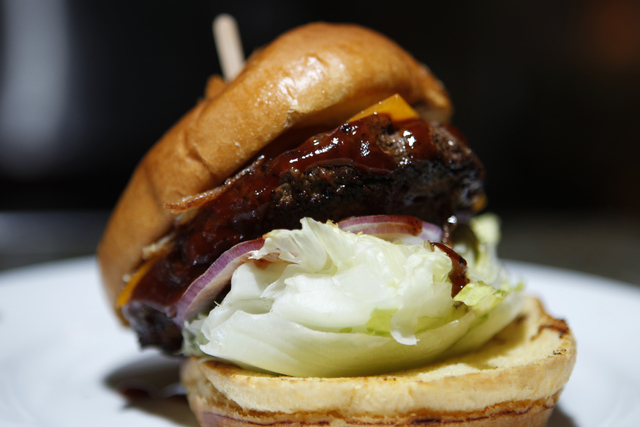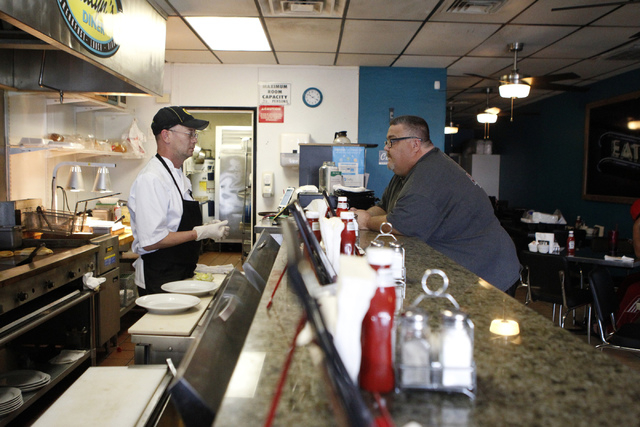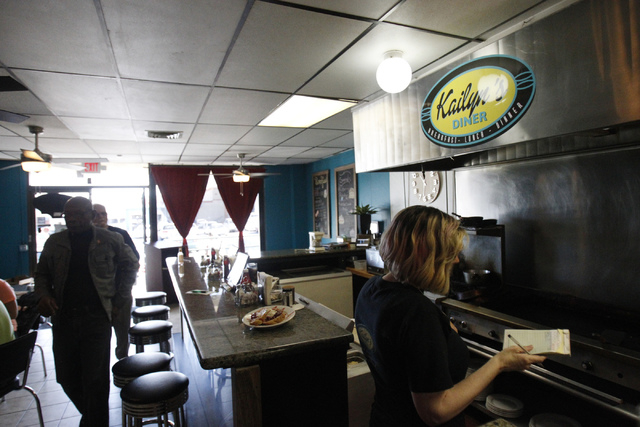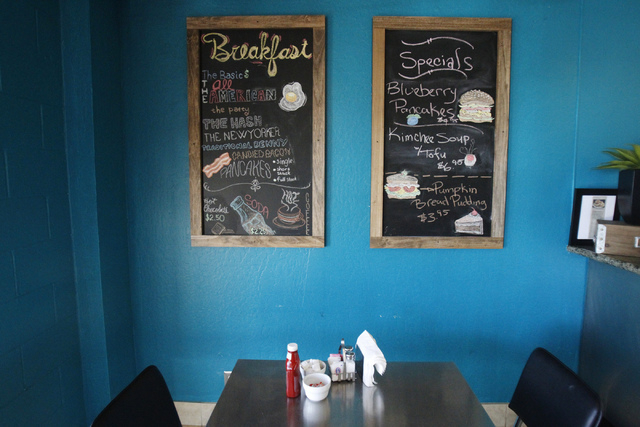 The espresso-infused pancakes with chocolate whipped cream and the strawberry-shortcake French toast were awfully tempting, but we also were intrigued by the Korean-fusion breakfasts at Kailyn's Diner. Kalbi and eggs isn't, after all, something we can get at our friendly neighborhood homogeneous white-bread chain spot.
Asian fusion was born a couple of decades ago, and in the early days it seemed that chefs were willing to try just about anything, leading in many cases to unfortunate instances of fusion confusion. More recently, however, Asian-American and expatriate chefs are remembering the flavors they grew up with and using them in creative ways that, in most cases, add up to winning combinations. And so we've seen the rise of Asian-fusion burgers, Asian-fusion hot dogs, Korean-Mexican foods, and on and on. We Americans are becoming much more cross-cultural; I guess it's only natural that our food should, too.
Which brings us to Kailyn's Diner, a mom-and-pop spot with Dad a chef of Korean origin, Mom the front-of-house staff and daughter the inspiration for the restaurant's name. It's in a sprawling, oldish center on East Tropicana Avenue, in a spot that, if memory serves, at one time housed a Philly cheesesteak joint, and that's at somewhat of a disadvantage because its frontage isn't toward either of the roads that delineate the center. The restaurant has been gussied up considerably, with a granite (or maybe granite-look) counter, diner-style tables and chairs and attractive wall art. And a breakfast menu that has all of the old favorites but a few of those up-to-the-minute Korean-fusion plates, too.
Like the kalbi and eggs ($10.95), which wasn't just an offbeat idea but a well-executed dish that made a nifty breakfast entree. Kalbi, if you're not familiar, is classic Korean-style beef short ribs, marinated in a slightly sweet soy mixture. For this dish the short ribs had been cross-cut, so that we ended up with a ribbon of four or so bones on one edge of each of the three beef strips. They were accompanied by perfectly over-easy eggs and a pile of rice, and the whole thing added up to a very satisfying breakfast.
We stuck with the Korean theme for our other breakfast, the Korean omelet ($10.95). This time the kalbi had been removed from the bones, chopped up and mixed with mushrooms and cheese before being enfolded in their eggy, fluffy blanket. On the side we chose the seasoned potatoes, which were adequately seasoned chunks, perfectly cooked.
Service throughout was great. Mom's quite friendly and personable, which is something we're generally looking for in wait staff, and she was pretty johnny-on-the-spot, refilling beverages and jumping to replace a knife that had slipped from plate to table. And she told us that if we let her know when we were ready to depart, she'd refill our iced tea and put it in a to-go cup, which was awfully nice of her.
Warm service, a bright atmosphere and enough fusion and other offbeat dishes to provide a spark. Kailyn's Diner wasn't very busy on the morning of our visit, but with qualities like this, it deserves a wider audience. "I now cook for people, not numbers," it says on the receipt. They just need a few more of them.
Las Vegas Review-Journal restaurant reviews are done anonymously at Review-Journal expense. Email Heidi Knapp Rinella at Hrinella@reviewjournal.com, or call 702-383-0474. Follow @HKRinella on Twitter.
Review
Kailyn's Diner, 3430 E. Tropicana Ave. (at Pecos Road); 702-301-6448
Overall A-
Food A
Atmosphere B+
Service A
Pluses: Good execution of offbeat dishes and old favorites.
Minuses: It's a little hard to find.