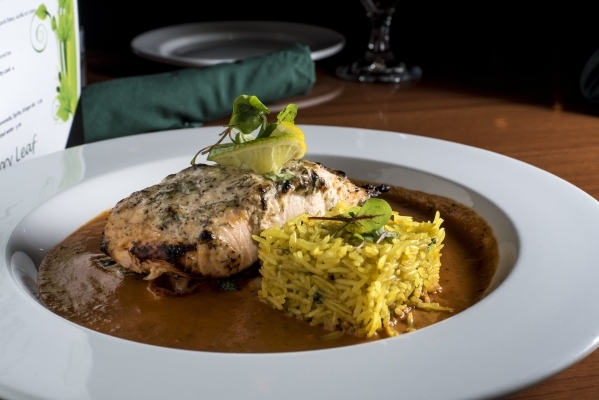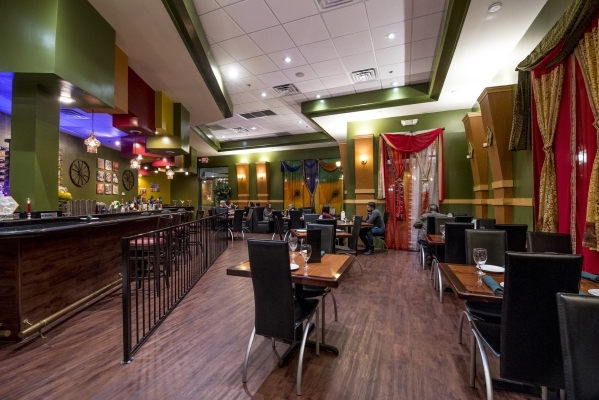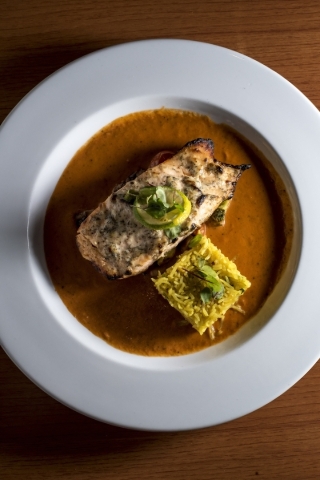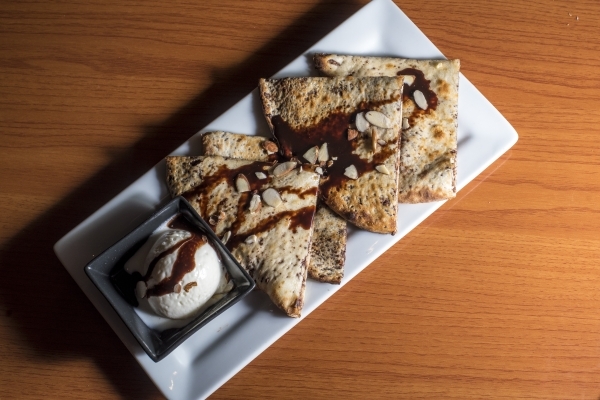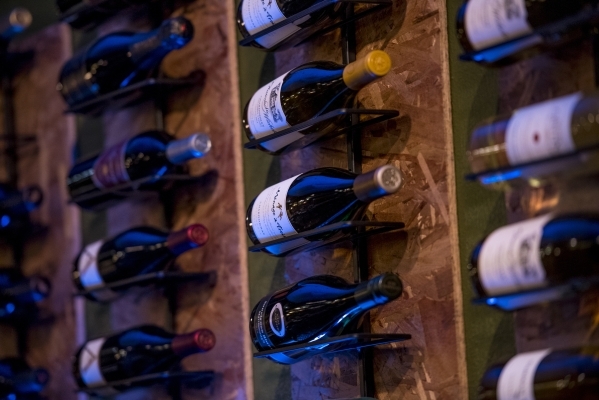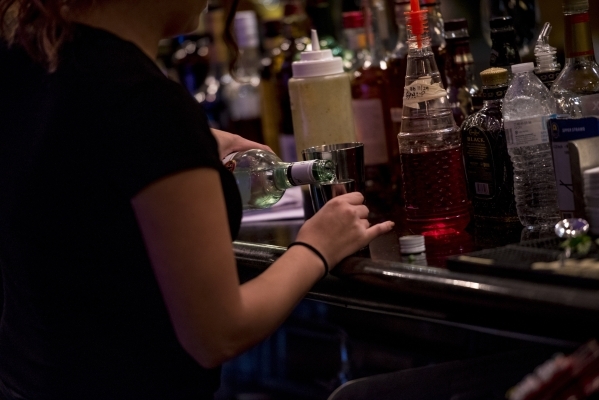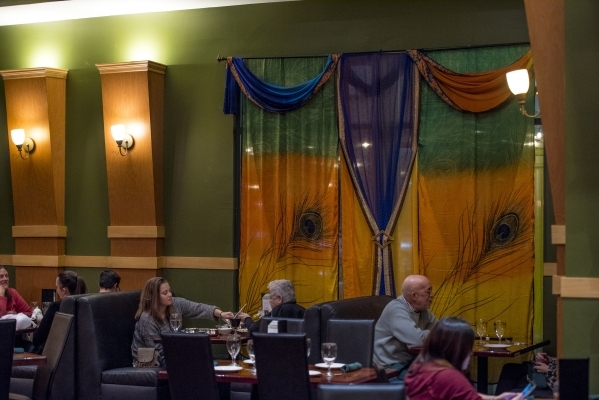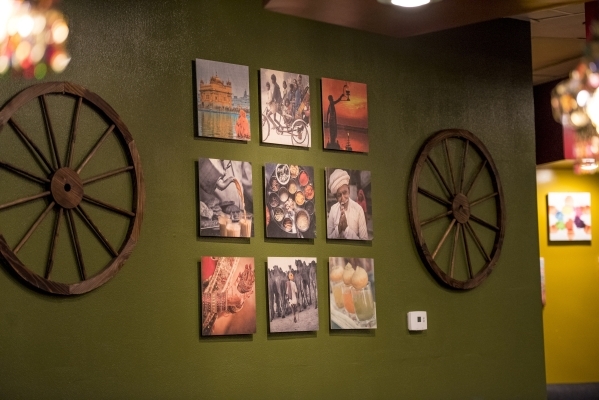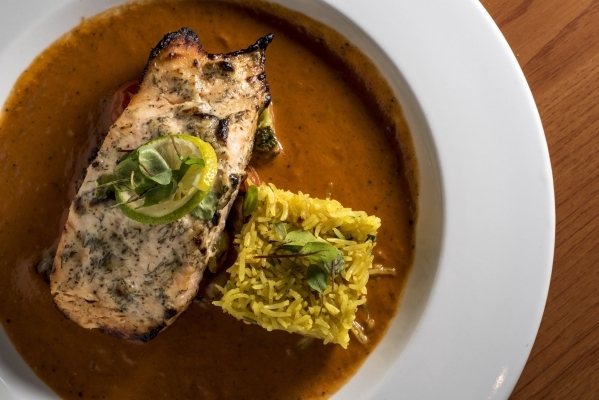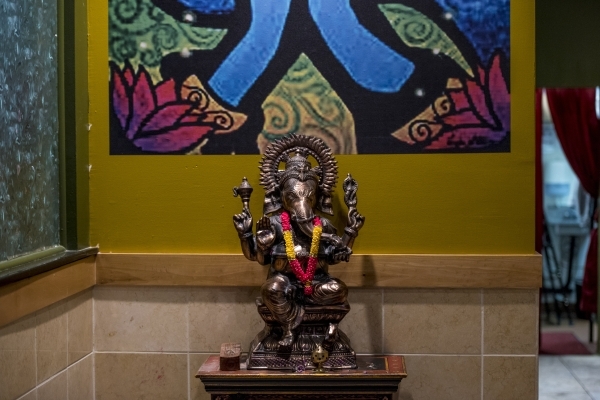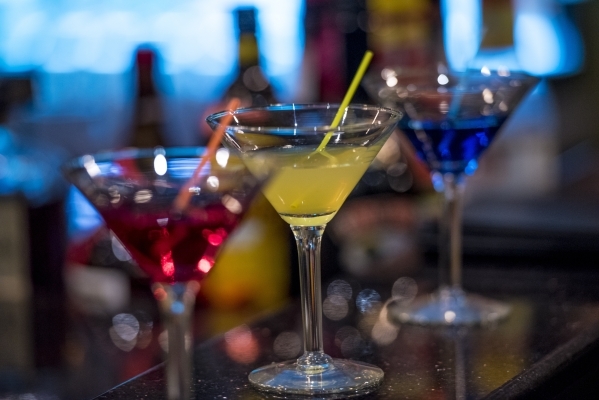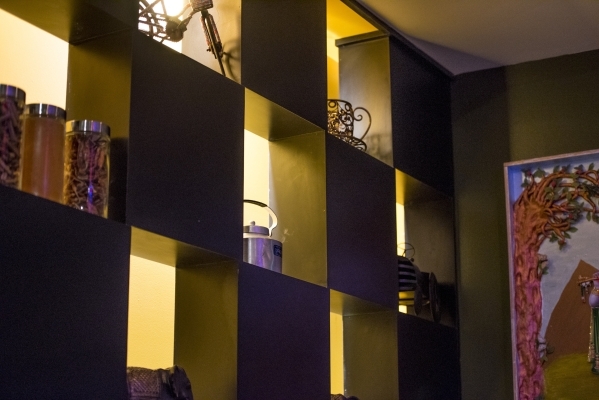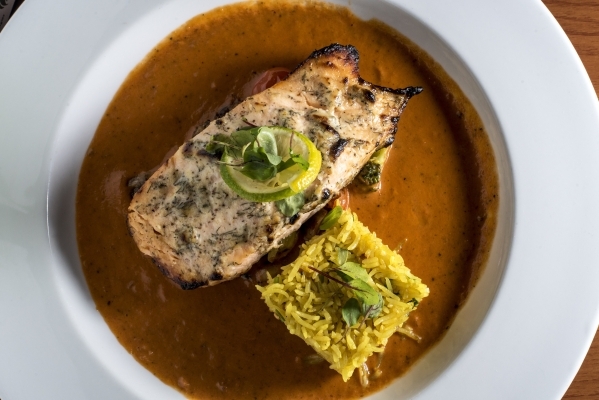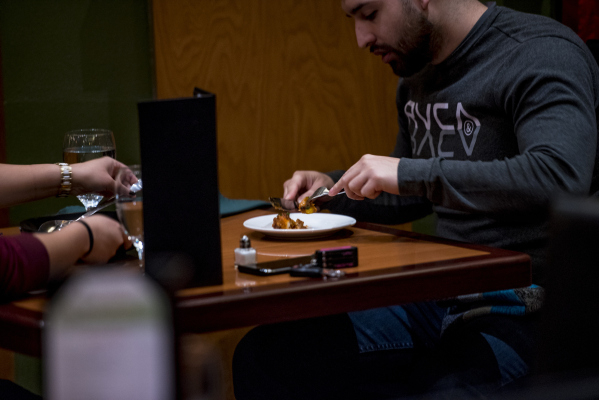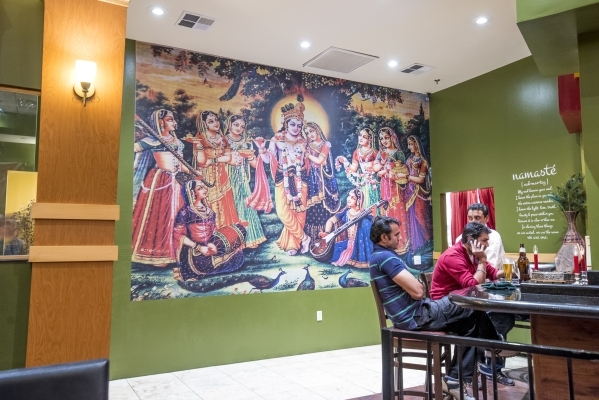 I thought I was past the point of being amazed at what the owners of Indian restaurants can do to transform their interiors, but after a visit to Curry Leaf, I realized I was mistaken.
If you've been to many Indian restaurants in the valley and farther afield, you know what I'm talking about: You walk into a middling-sized storefront in a nondescript suburban strip center and it's as if you've been transported — not to the subcontinent, but to an elegant interpretation of it. At Curry Leaf this is achieved partly through the use of tons of color, from the box soffits painted in soft colors of paprika, saffon, sage green and burnt orange, to the flowing draperies printed with peacock feathers and adorned with draped swags.
So there's plenty of attention to detail there, and as expected, it extended to the food and service. In the case of the latter, everyone we encountered, from the server/bartender who seemed honestly thrilled that we loved a cocktail he'd created (the Sharaabi Lassi, a take on a mango lassi we'd highly recommend) to the somewhat more reserved but very pleasant man who took our food orders.
As for the former — that would be the food — the attention to detail showed not only in the execution of the various dishes but also in the variety. Sure, you can get the standard tandoori chicken or biryani, but there are several more interesting entries here as well.
I actually thought I was going for an old familiar when I ordered the paneer tikka ($15), but I was mistaken. The paneer, that mild, supple house-made Indian cheese, had been cut into flattish squares and cooked in a tandoor oven for a delicate crust and just a hint of smokiness. The squares rested in a pool of a deeply flavored, slightly spicy cashew sauce with onion and tomato and were accompanied by basmati rice and roasted cherry tomatoes, carrots and broccoli for superlative contrasts in flavors and textures. This dish was listed among the chef's specials, and no wonder.
We'd started with the Idli Sambar ($8), which showcased Indian cooks' expertise with sauces and spices. Two flattish steamed rice cakes with a soft, almost fine texture were served with a coconut chutney with plenty of fire and a tomato one that was far more mild but still a worthy challenger to the rice cakes. Also, there was a little pot of lentil and vegetable stew that tasted like something Mom would make, had Mom been Indian.
Plus, since we find tandoori dishes truly difficult to resist, the mixed tandoori grill ($20). This was a well-considered mix, the sizzling platter holding fairly classic renditions of spicy tandoori shrimp and chicken tikka, plus a lamb seekh kebab and a malai kebab, chunks of chicken breast marinated in creme fraiche, mildly spiced and with a clean, mellow flavor.
And, because we don't consider an Indian dinner complete without it, garlic naan ($3), wonderfully blistered and full of flavor.
Unless you're in the burgeoning southwestern part of the valley, Curry Leaf may be a bit of a stretch, distance-wise. But if you love Indian food and its elegant trappings, it's definitely worth the drive.
— Las Vegas Review-Journal restaurant reviews are done anonymously at Review-Journal expense. Email Heidi Knapp Rinella at hrinella@reviewjournal.com. Find more of her stories at www.reviewjournal.com and follow @HKRinella on Twitter.