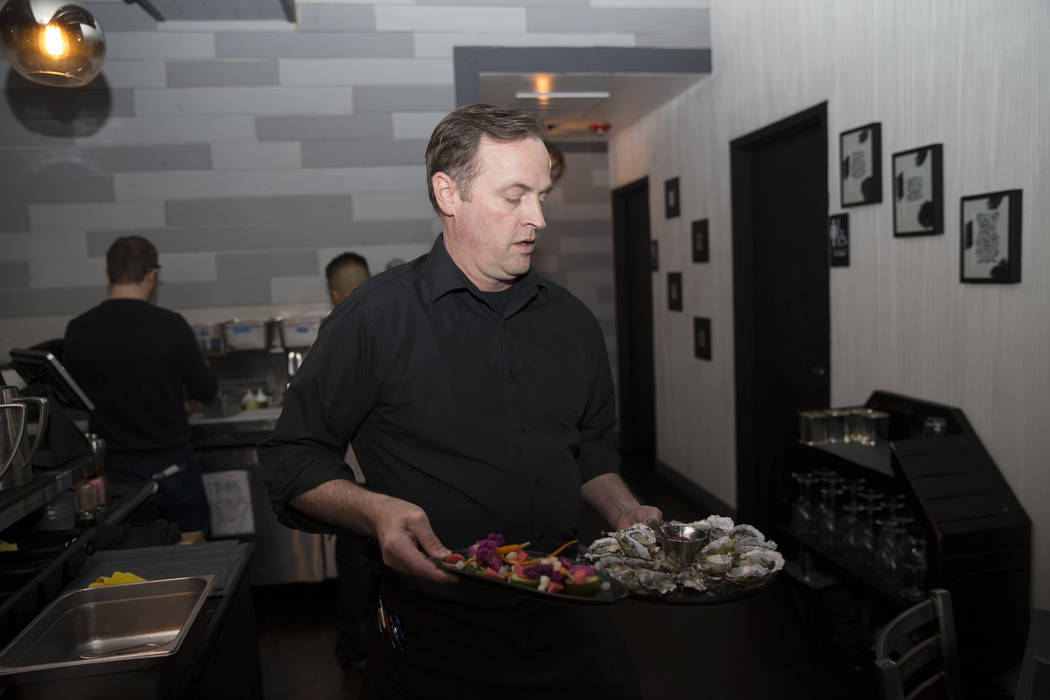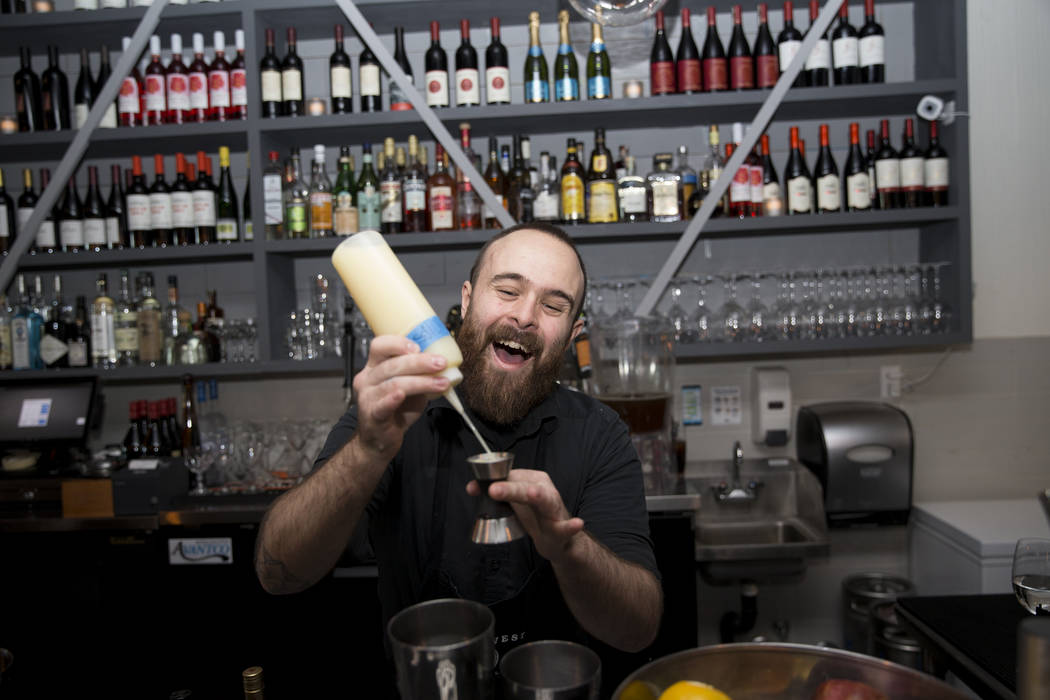 Jamie Tran, chef/partner of The Black Sheep, has said the restaurant's name came from her rebellious nature — even though she's the only one of nine siblings to become a chef like her father. Mr. Tran, your daughter's doing you proud.
Shortly after it opened in May, The Black Sheep became a chefs' hangout, which tends to be a good sign. And no wonder; while the restaurant's focus is said to be American-Vietnamese, it borrows from numerous cuisines and at the same time avoids gimmicks; there's not a banh mi or pho — "Americanized" or otherwise — in sight.
Tran's food is based on offbeat combinations of complementary seasonal foods. An entree of slowly braised short ribs ($22) with lots of beefy flavor was so tender the meat fell apart at the touch of a fork. They were served on a bed of creamy polenta, accompanied by poached pears and earthy sauteed turnip greens.
Tran employed an admirable degree of restraint in an entree of Spicy Vietnamese Curry Chicken ($18). "Spicy" generally translates to incendiary in these days of ghost-pepper and Carolina Reaper idolatry, but this curry just had a middling afterburn. It also had lots of flavor, beginning with the skin-on, bone-in chicken thigh and extending to the roasted heirloom carrots, marble potatoes and beluga lentils napped with curry sauce.
A starter of Vietnamese Imperial Rolls ($9) boasted crisp wrappers surrounding long, slender fillings of pork and shrimp — the shrimp being the ruling party here — all nestled in yellow frisee. The pickled daikon and carrots served alongside delivered a vinegary crunch.
(A word about portions and prices: The chicken curry was a single thigh atop the lentils, the short ribs and Imperial Rolls comparatively sized, and priced accordingly — a welcome change from the still-too-common oversized portions and jumbo prices in a lot of restaurants. It's easy to add dishes if you're still hungry, but constantly taking home leftovers can get old.)
Service was mostly smooth and efficient, our server well versed in both food and cocktails. She was pleasant and informative, but The Black Sheep employs a "save-your-fork" practice between courses; surely they can bring clean ones. And maybe cloth napkins instead of paper, their heftiness notwithstanding. The black and gray decor lent a vaguely industrial setting, adding an air of urban sophistication.
Back to the cocktails. The Black Sheep is one of a growing trend of smaller restaurants embracing the mixologists-as-chefs practiced at much larger venues on the Strip. These can be refreshing on a number of levels, as attested by The Pink Sheep ($12), a benefit for the American Cancer Society, and the Bangla Road Martini ($10), flavored with Thai basil. Specially conceived for The Black Sheep, they served to highlight instead of dull Tran's fresh, creative flavors.
If you go
■ The Black Sheep, 8680 W. Warm Springs Road (near Durango Drive); 702-954-3998 or blacksheepvegas.com
■ The essence: Creative combinations of seasonal flavors in a sophisticated atmosphere.
Las Vegas Review-Journal restaurant reviews are done anonymously at Review-Journal expense. Contact Heidi Knapp Rinella at Hrinella@reviewjournal.com or 702-383-0474. Follow @HKRinella on Twitter.