Conant brings twists on Italian favorites at Masso Osteria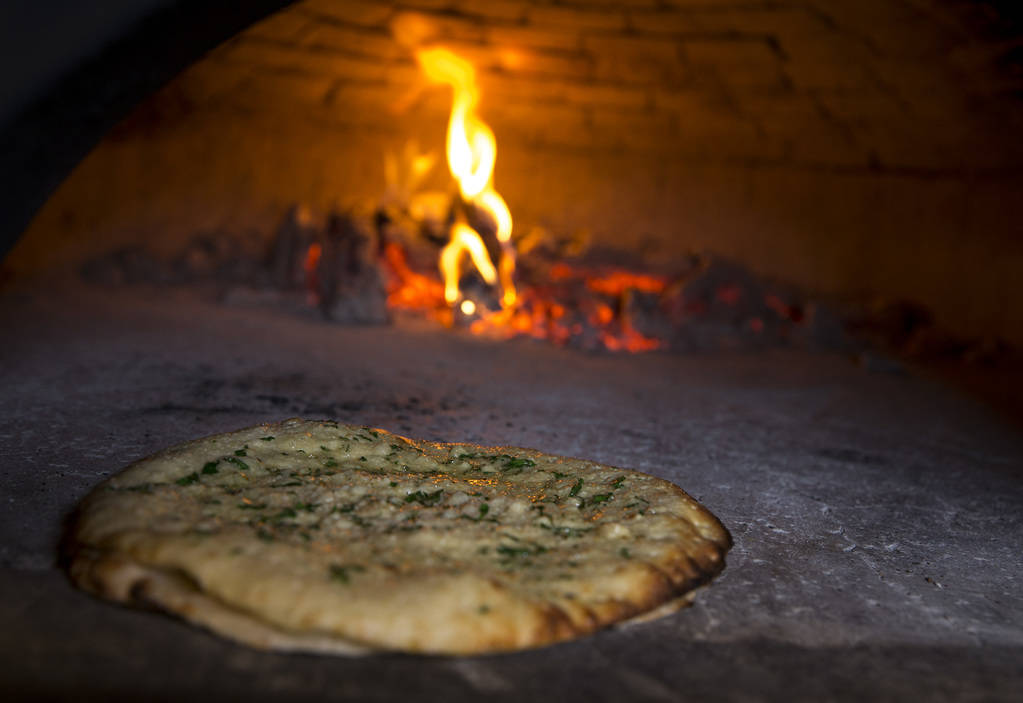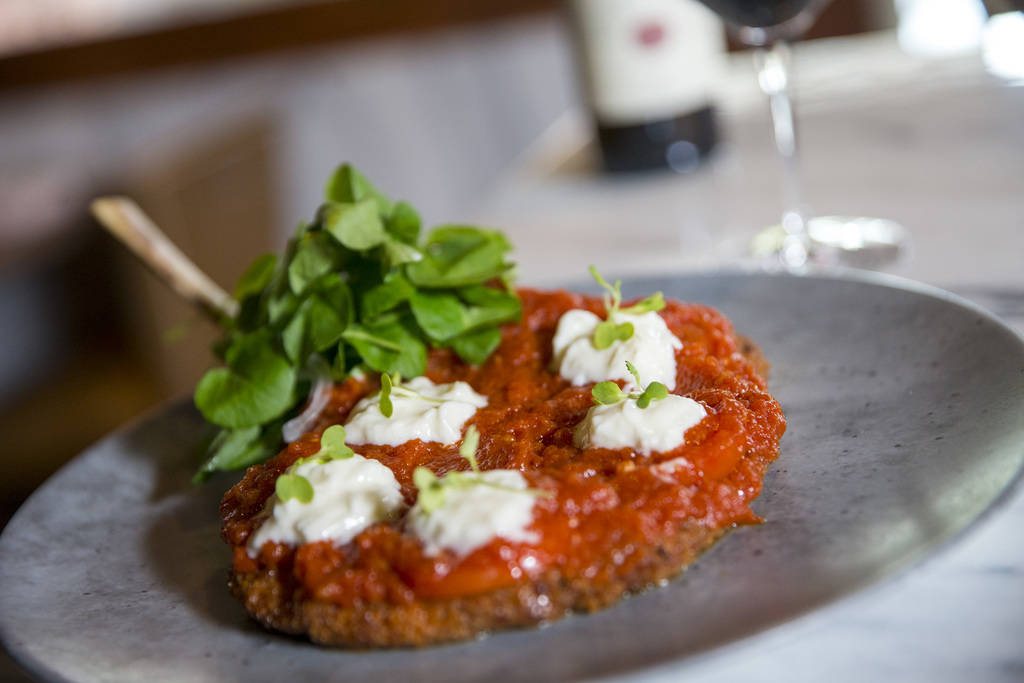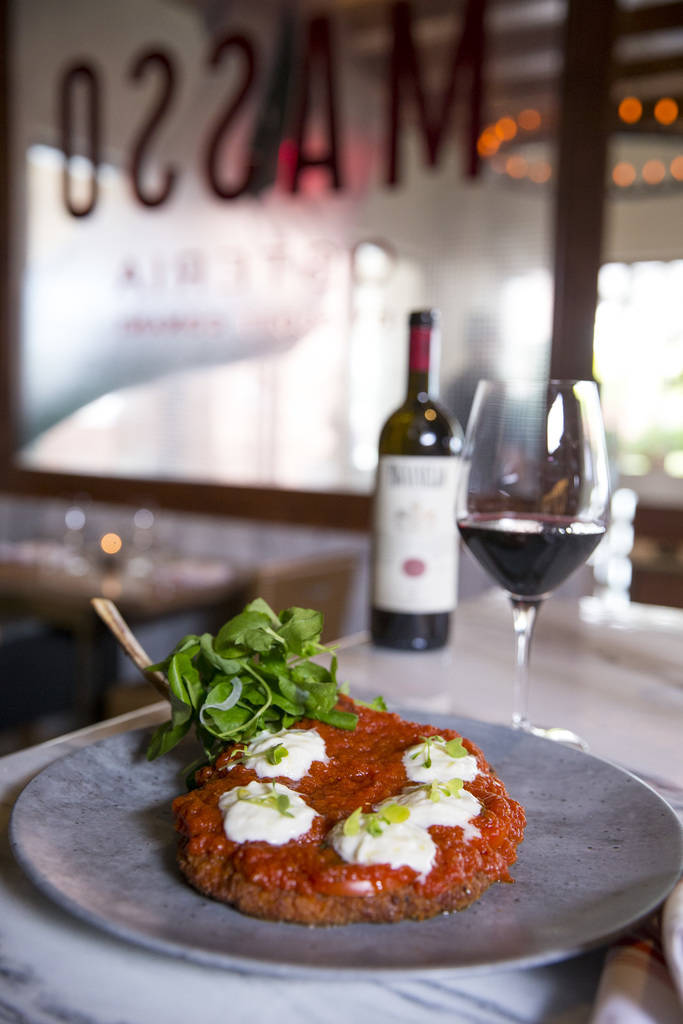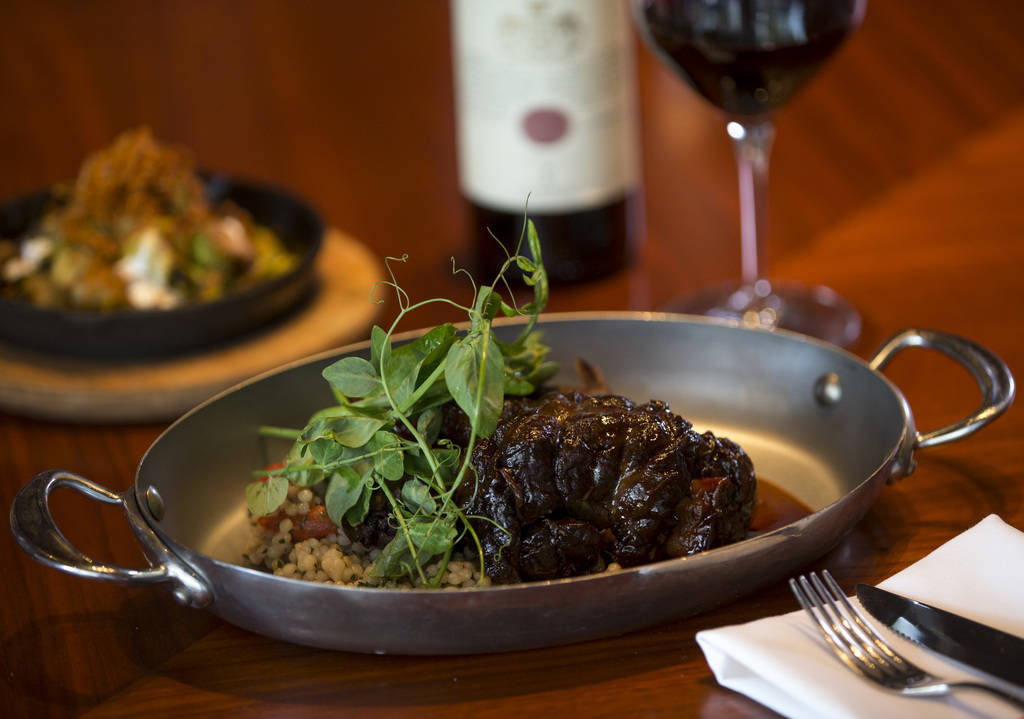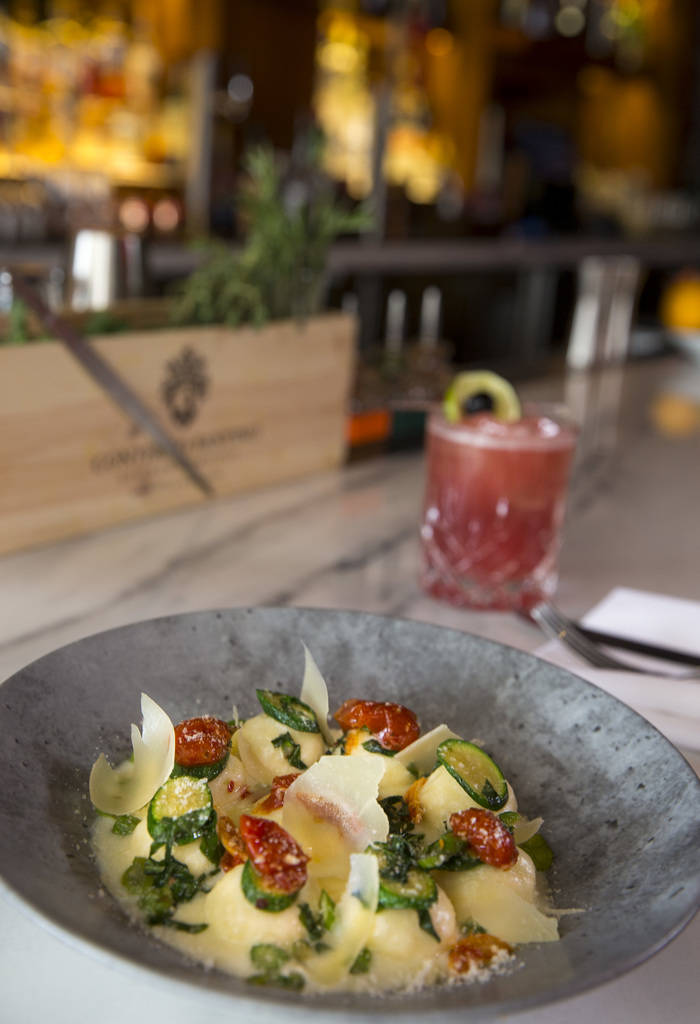 Celebrity chef Scott Conant has said his mission for his restaurant at Red Rock Resort revolves around conviviality, "nothing pretentious at all … a place where they can feel comfortable three times a week." At Masso Osteria, he has succeeded to a resounding degree, his updated-Italian style conveying a freshness and simplicity, with traditions not so much falling as being carefully re-routed.
That comes through in many ways, but most strikingly in the food. A lamb shank ($29), reminiscent of veal osso buco, came on a bed of pea-sized Sardinian couscous, the name more intuitive than fregola. The ample shanks had been braised long and gently, the meat mellow and ultra-tender . Balance was in the form of a big pile of lightly wilted arugula contributing its peppery austerity.
In an era of gnocchi, gnocchi everywhere, it was a pleasure to see its counterpart, gnudi ($22), similar dumplings made with ricotta instead of potato. These were a bit oversized, which only emphasized their feather-pillow fluffiness. With them was a saute of vegetables including tomatoes and zucchini and a creamy foundation rich with mascarpone.
Conant took another artful spin with the veal Parmigiana ($65), based on a hefty tomahawk-style chop instead of the conventional slips of scallopine. Topped with a pulpy tomato sauce with plenty of personality and knobs of lush burrata, it was quite different from the usual rendition, and balanced nicely by the pleasant bitterness of briefly sauteed dandelion greens.
Even the garlic bread ($11) was a departure from the expected, a round of focaccia-style flatbread in the style of Recco, Italy, encasing a light glaze of mild stracchino cheese and baked in the wood-fired oven for hints of smokiness.
The restaurant's friendly, welcoming vibe starts at the hostess station and continues with the good-humored staff, an an interior neutral enough to soothe and patio seating tuned to the trickle of a gentle waterfall.
Conant is a high-profile kind of guy, hauling in a bushel of plaudits for his restaurants in New York, Miami and Los Angeles and showing up all over food TV. (His Las Vegas debut was on the Strip with D.O.C.G., now closed, and Scarpetta, with which he's no longer affiliated, when The Cosmopolitan of Las Vegas opened in late 2010.) His approach here is perfect for a neighborhood spot — sufficiently offbeat to be refreshing without intimidating.
He has said he named the restaurant — "masso" means "boulder" in Italian — to reflect the rocky landscape. Conant clearly gets Southern Nevada. And Masso Osteria is living proof.
Las Vegas Review-Journal restaurant reviews are done anonymously at Review-Journal expense. Contact Heidi Knapp Rinella at Hrinella@reviewjournal.com or 702-383-0474. Follow @HKRinella on Twitter.
Review
Masso Osteria, Red Rock Resort; 702-797-7097 or redrock.sclv.com
The essence: Innovative, well-crafted but accessible Italian fare with a heavy dose of conviviality.