Food outshines singing frog at Lakeside at Wynn Las Vegas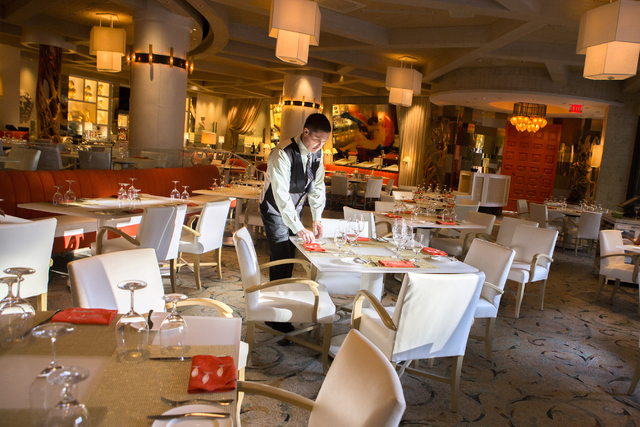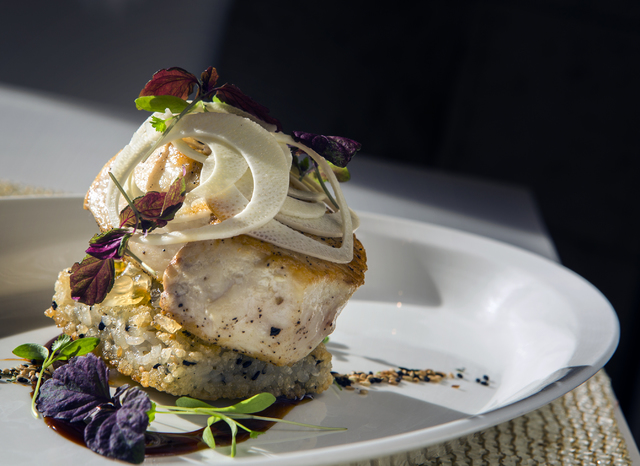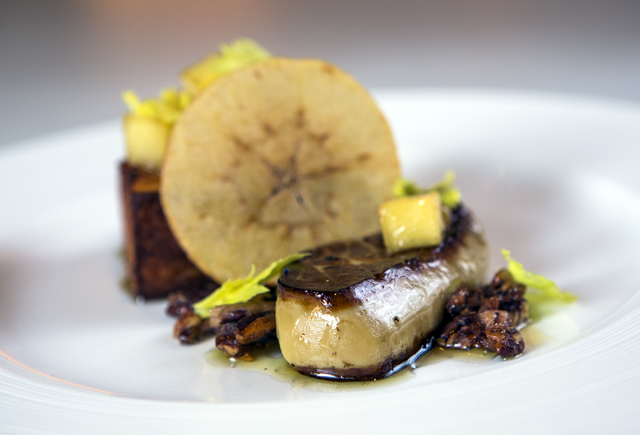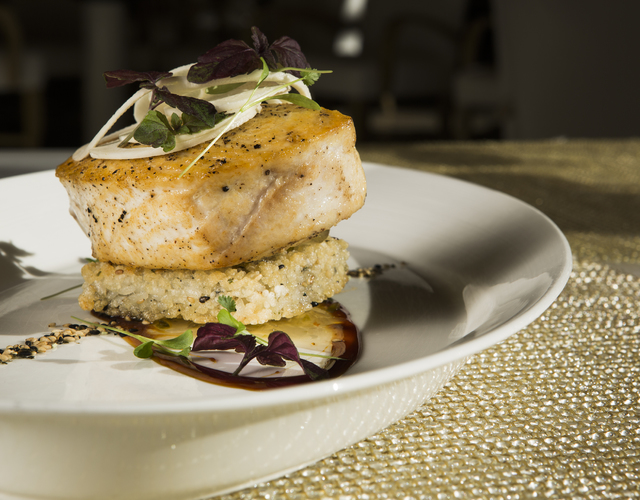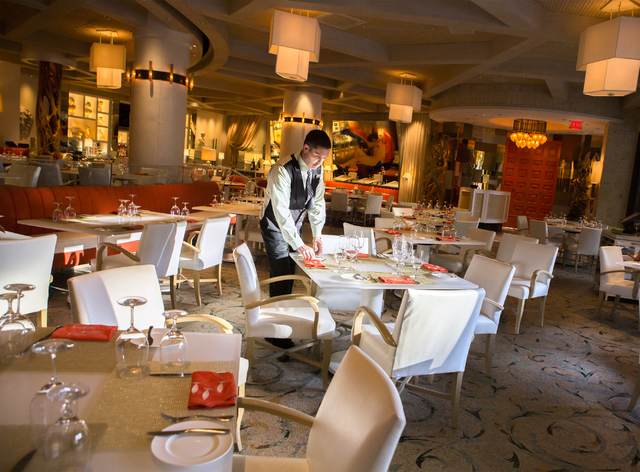 Long gone are the days when restaurant owners thought nobody wanted to dine outdoors in Southern Nevada.
The instant popularity of the terrace at Mon Ami Gabi after Paris Las Vegas debuted in 1999 opened the alfresco floodgates. In the ensuing years it seemed like tables were plopped on any scrap of pavement available outside a restaurant, affording customers views that ranged from lakefront to Strip-far-in-the-distance to suburban parking lot.
I can't think of any view that outshines the one from Lakeside at Wynn Las Vegas.
Lakeside is, appropriately enough, right on the resort's Lake of Dreams, which means there's a man-made lake, towering wall of water and improbable forest of trees separating the dining public from Las Vegas Boulevard and Sands Avenue not far beyond. Even more improbably, the lake's electronic shows, which launch every 30 minutes, include a giant frog popping over the top of the waterwall, singing "What a Wonderful World" in Louis Armstrong's voice.
Not so improbable is the food from Wynn veteran chef David Walzog. There are steaks and vegetarian dishes, but the stars of the show here are seafood-related, such as the swordfish, which the menu also calls shotome ($47). One of the best things about the fish dishes at Lakeside is that the customer gets to choose from among five preparation methods. The roasted-cauliflower-and-wild-mushroom sounded right for swordfish, but when asked, our waiter recommended the Maui onion marmalade, and we were glad he did. We thought the crispy rice cake on which the thick fillet of fish rested might have been a little too crispy — a savory comparison to Rice Krispie Treats was unavoidable — but we liked the flavor contrasts of the marmalade and the textural contrasts of the firm but yielding fish with the crunchy rice.
Lobster risotto ($54) was notable for a couple of reasons. First, the texture was perfect, the grains of carnaroli remaining separate, its firm-at-the-core nature among ultra-creaminess seemingly an impossibility. Large lobster chunks had pride of place in the center of the dish, but plenty more were distributed throughout for what seemed like a bonus.
We'd started with the foie gras ($28), buttery and creamy by itself and only augmented by a chunk of bourbon-soaked raisin bread pudding, slices of dried apple and a cider gastrique, which added to the autumnal feel.
Which in turn was reinforced by the sticky toffee pudding with ice cream ($15). We had to wait a bit for this one to be prepared, but it was absolutely worth it, with characteristic depth of not-too-sweet flavor.
And besides, who minds a bit of a wait when you're sitting by a lake, even if it and its frog, in classic Las Vegas style, are fabulously faux?
Las Vegas Review-Journal restaurant reviews are done anonymously at Review-Journal expense. Email Heidi Knapp Rinella at hrinella@reviewjournal.com. Find more of her stories at www.reviewjournal.com and follow @HKRinella on Twitter.
Review
Lakeside, Wynn Las Vegas; 702-770-3310
The essence: Excellent food and very good service in an exceptionally pleasant environment.